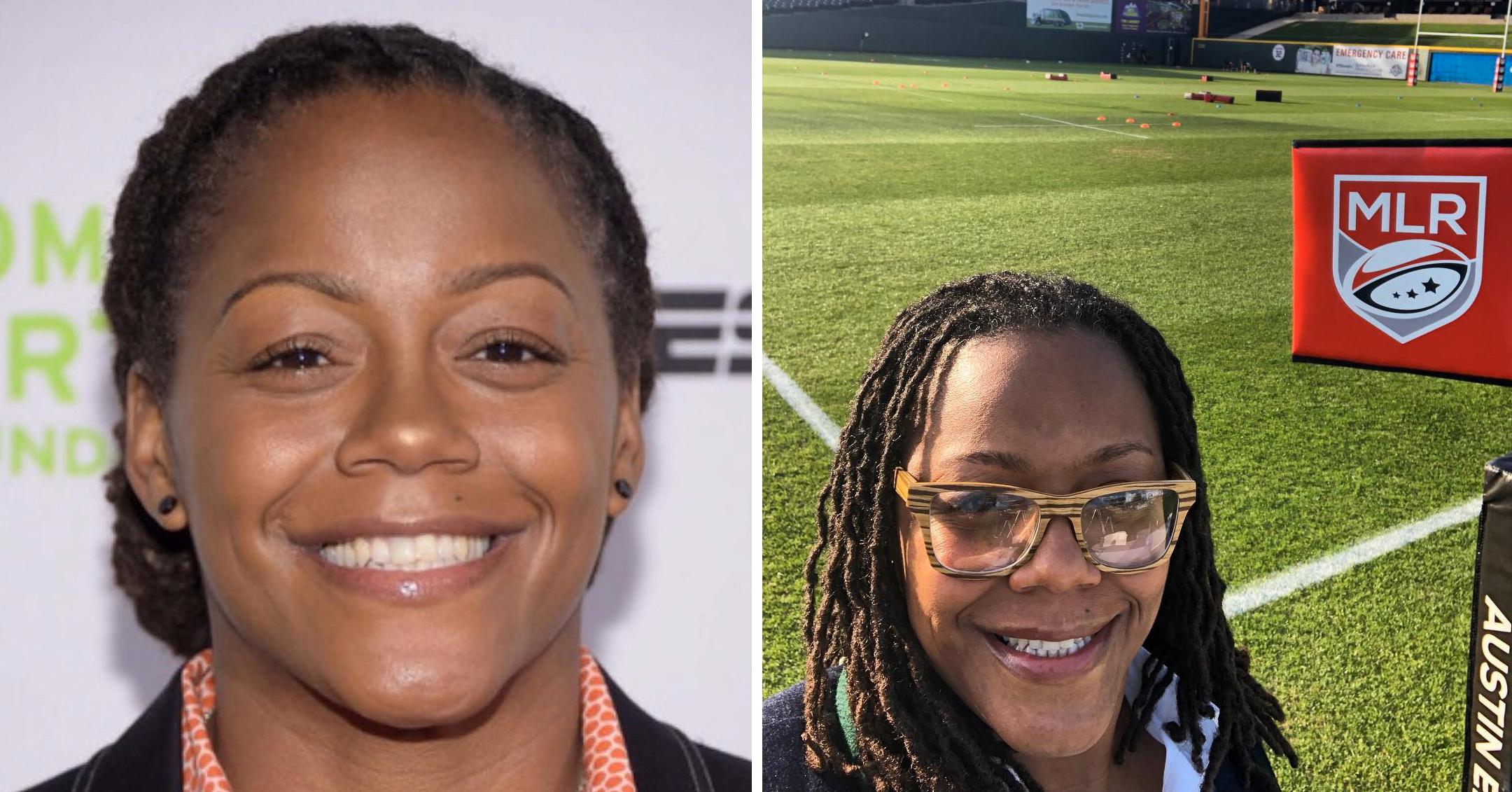 Exclusive: Former Rugby Player Phaidra Knight's Career Is Nothing Short Of Amazing, Says She 'Always Knew That I Was Destined For Something Great'
Phaidra Knight's career has certainly escalated over the years. Case in point: she was named USA Rugby's Player of the Decade in 2010 and was later inducted into the World Rugby Hall of Fame in November of that year.
Article continues below advertisement
Growing up, Knight "knew that I loved sports" and was positive she would make it big in the basketball world. "When I turned on the television, I never saw women playing professional basketball," the 46-year-old exclusively tells Morning Honey while promoting the new collection, PSK Collective. "It was the Lakers, it was James Worthy and Magic Johnson, the likes of Charles Barkley and folks like that."
The entrepreneur's life quickly changed when she decided "to give this rugby thing a try" when she was in law school. "When I started playing, I absolutely loved it," she shares. "I didn't know there was a national team, I didn't know where was an opportunity to play at a higher level. I just loved it, and I engrossed myself in it, and two years later, I was playing on the national team."
Article continues below advertisement
Even though her profession didn't go as she anticipated, things worked in her favor.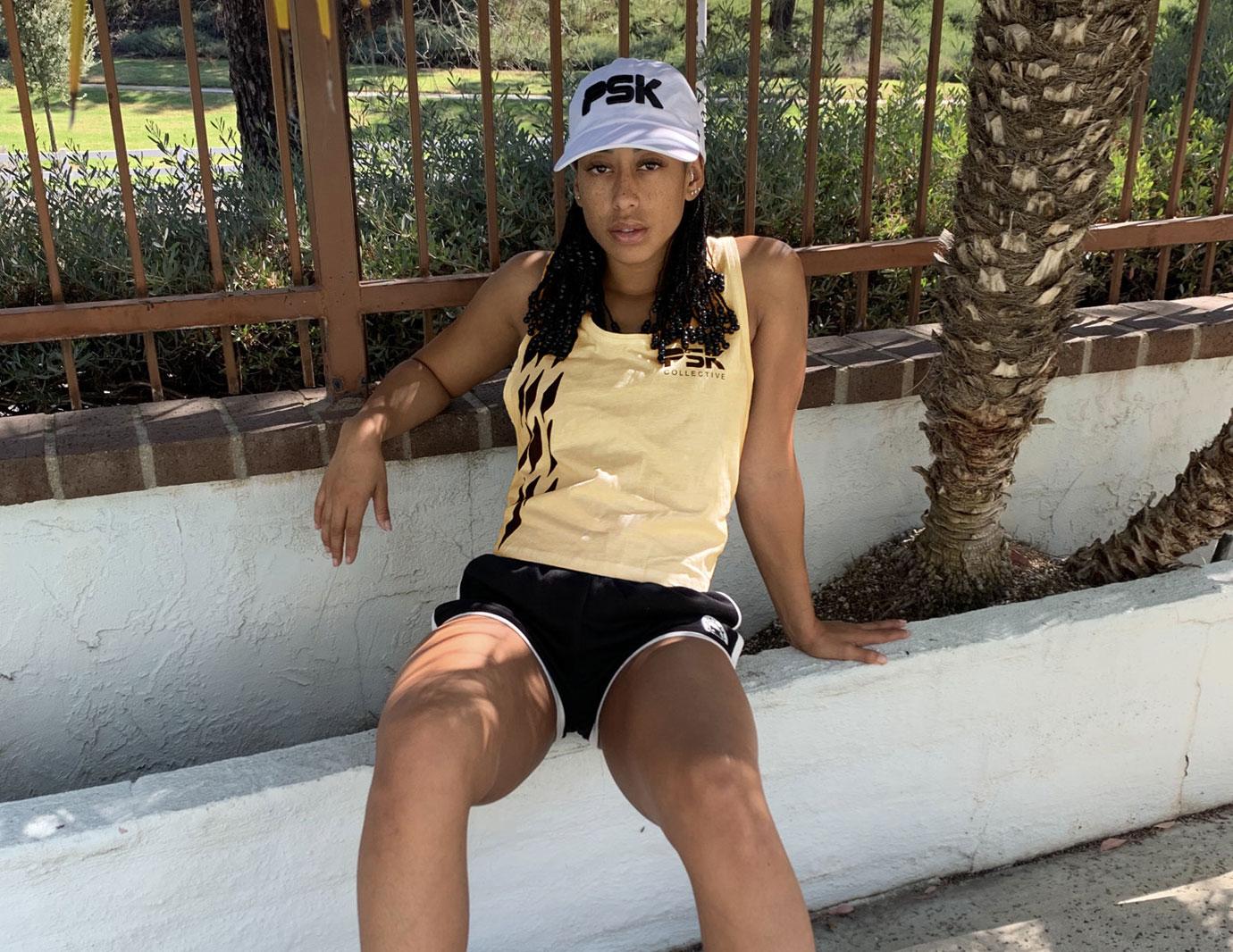 Article continues below advertisement
"I always knew that I was destined for something great. It was something that I always felt as a child. I didn't have the clarity that I have now, but I knew that there was something big, and it resided inside of me," she declares.
"It's probably been more of a recent epiphany that I have achieved some pretty cool things, but there is greatness still there and there is another level and another level to go, and so I firmly believe it now," she adds. "I believed it as a child and I had doubts because when things didn't work out, I became a bit discouraged, but I kept going. Now I know I can fail. I may fail at what I am doing now, but it's simply a transition, and in that transition comes the success. When I can keep moving and look for the opportunity that presents itself in light of failure, that is that transition that will probably lead to success, that will lead to gold, that will lead to that destination."
Article continues below advertisement
Despite the sports world being mostly dominated by men, Knight is changing the industry for women.
Article continues below advertisement
"I think I am one in several that are out there advocating and doing the work. I think that I probably fly under the radar a lot, since my sport isn't as widely well known as tennis or soccer, women's basketball or basketball in general, but I am doing a lot of the work, obviously that many others are doing. I think that I have helped to change the game of rugby, and I think that was global."
She continues, "I think there are things I have done that have certainly made a difference, but I think there is a lot of work on the horizon and things that are on horizon that I have done or will do that will be groundbreaking. I do think that PSK Collective will be a really monumental part of that, what we're building, what we stand for in our apparel and in our connection to the Gen Z population. I think [it] offers great promise to our world, and I feel like at the heart of that is the PSK Collective."
Article continues below advertisement
Now that the athlete has crossed off some major goals off her list, she still has more to accomplish.
"Getting PSK Collective to a place where we are a global brand — I want to see this brand continue to grow and grow and involve, and so that is certainly at the time of the bucket list," she says. "I would love to be a mixed martial artist, a fighting champion. I would also like to see PeaK Unleashed, which is the nonprofit that I started back in 2019, grow to have a global reach as well and doing the work, creating opportunities for marginalized young people and giving them an opportunity that everyone else can get in life. To create a sustainable life for themselves, to put themselves through college or have the support of going to college or to go to vocational school or to learn a skill, whatever it is."
Article continues below advertisement
She adds, "I think the final thing is I would love to be a television personality or actor. To get to utilize all of these skills that I am learning in fighting, like masking when I feel like crap, masking when somebody punches me in the face and it doesn't hurt or when someone kicks me, to have a stone face. To be able to showcase what I have learned, doing this on camera in action would be awesome. I think those are a few things."
Article continues below advertisement
Sounds like the sky is the limit for Knight!