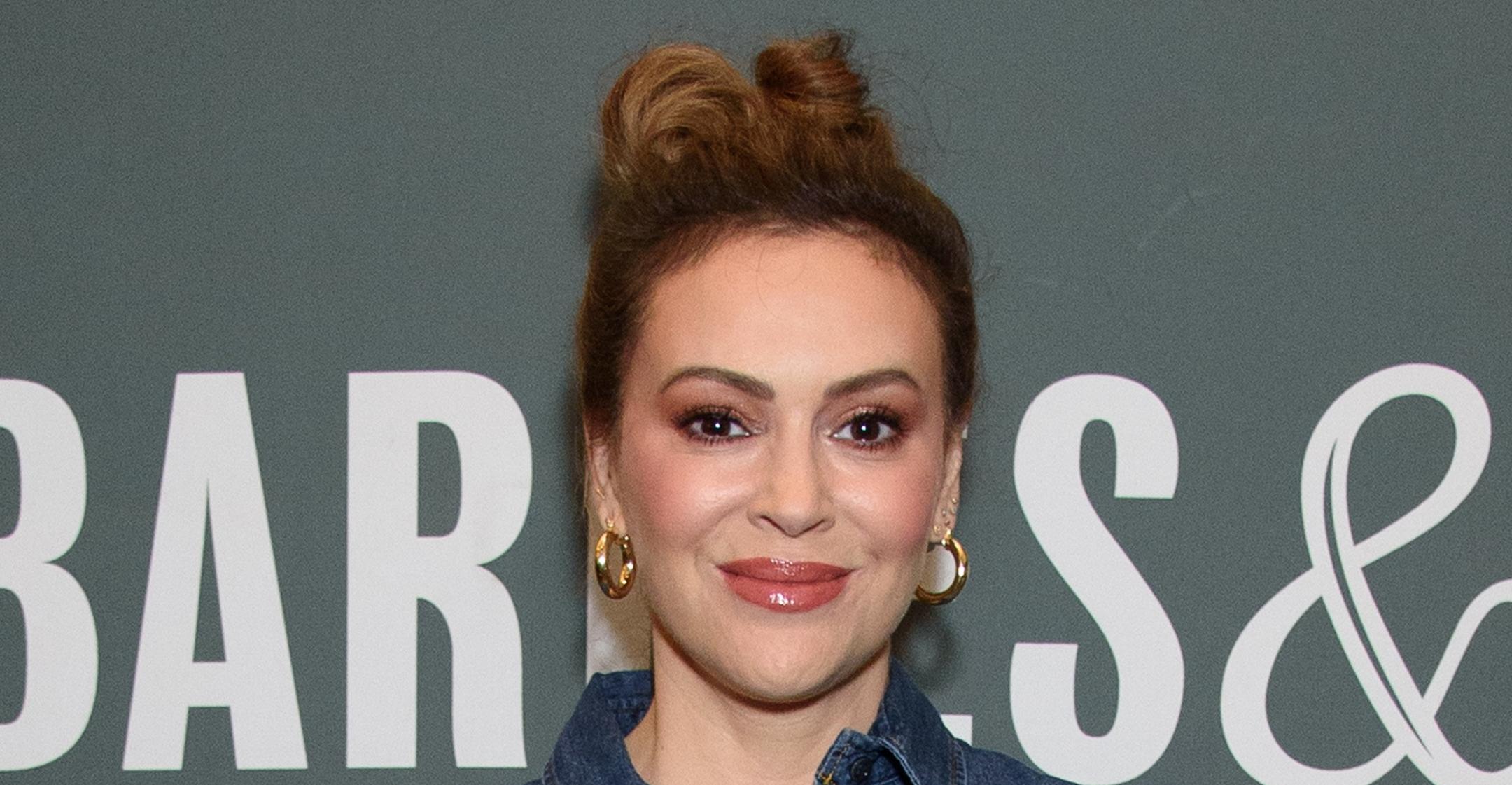 Would She Have Your Vote? Alyssa Milano May Run For Congress In California So She Can Help 'Make The World A Better Place'
From actress to activist!
Alyssa Milano recently revealed to The Hill that she's thinking of entering the political sphere, sharing, "I'm looking at California's 4th District to potentially run against" Republican Tom McClintock.
Article continues below advertisement
Milano, who says she splits her time between Truckee, Calif., and Bell Canyon, Calif., noted that "Republicans have basically had a strong arm there" for years, so she "would love to maybe consider flipping that seat blue."
"It's going to take someone with, I think, name recognition and deep pockets to be able to run against McClintock, and so I'm considering it," she explained. "I'm basically gathering information right now, speaking to different consultants, speaking to the community."
First and foremost, the Charmed alum has to make sure that the bid wouldn't interfere with her acting career.
Article continues below advertisement
Article continues below advertisement
"I've been an activist since I was 15 years old," she declared. "The first pictures of me in the White House are with Nancy Reagan. I've been at this a really long time."
"I'm very hands-on, boots on the ground, as far as the work that I do. And I would hope that anyone who's considering running for office would be doing so from a place of service, which is where my heart is, rather than a place of power or to change up the system," the star reasoned. "My intentions are to make the world a better place."
Article continues below advertisement
Most recently, she made an appearance at the The Creative Coalition, where both politicians and Hollywood's finest vouched for the government to provide art programs for all schools across the country.
"My career in the arts changed life for my family, breaking us out of cyclical hardship," she said, noting that what started as a hobby has "a way of allowing people to break free from cycles of violence and poverty."
"When we talk about shifting our culture into a more secure, more equitable place, there's really nothing that can do that like the arts," Milano concluded.