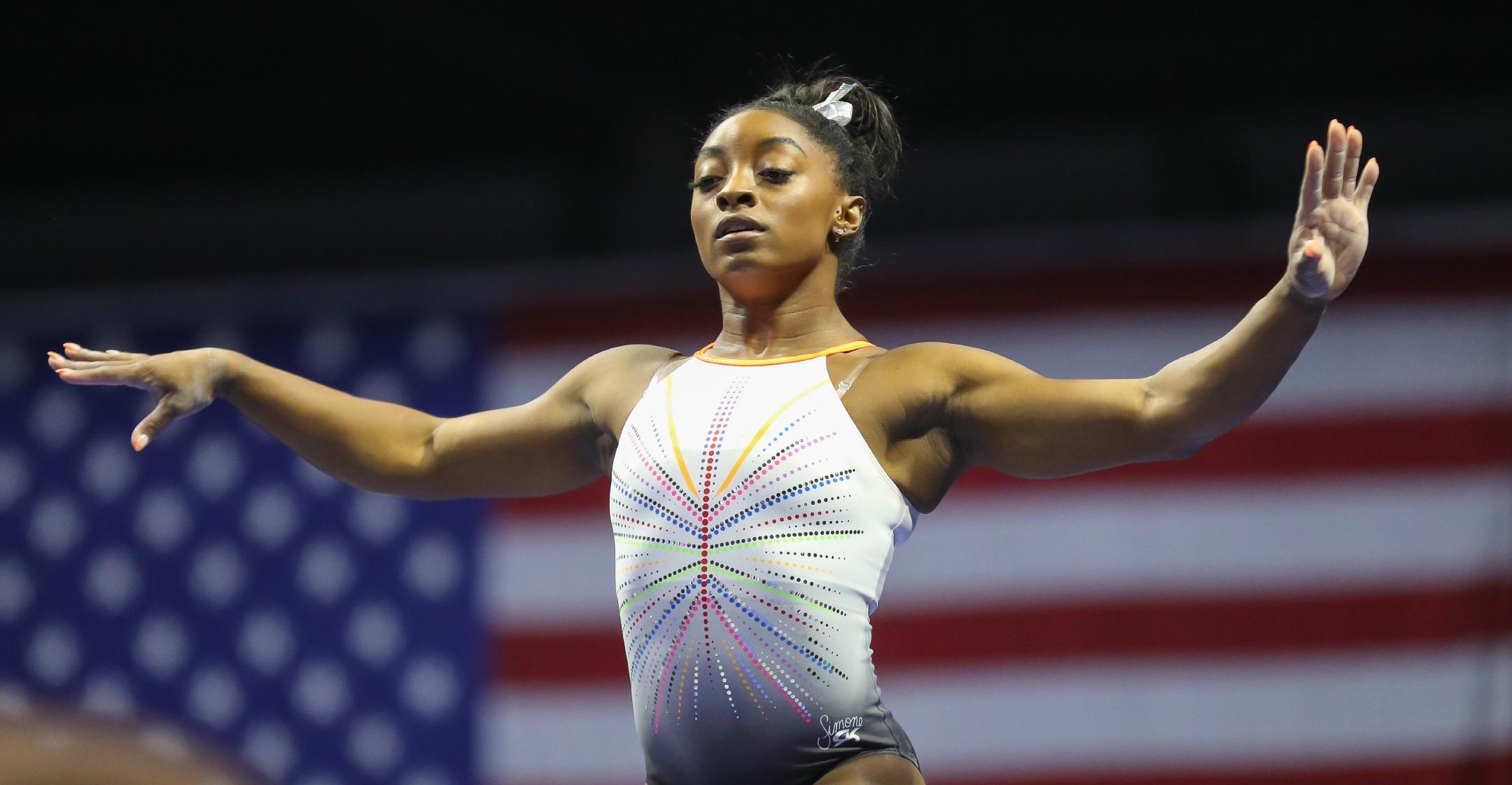 One For The Books! Gymnast Simone Biles Is 'Proud' Of Herself For Nailing History-Making Vault Move
We're still two months away from the 2021 Olympics, but gymnast Simone Biles is already making headlines!
On May 21, the star was competing in the vault category when she did the seemingly impossible, landing a move known as the "Yurchenko double pike."
Article continues below advertisement
The feat made Biles the first woman to ever accomplish the move during an official competition. Three days after, she took to Twitter to admit she still couldn't "believe" she nailed her performance.
"I was just thinking, 'Do it like training. Don't try to like overdo anything,' because I have a tendency, as soon as I raise my hand, to overpower thing ... I did a little bit, but I was still on my feet," she shared with NBC Sports of her milestone. "It's a new vault and I'm proud of how today went."
Article continues below advertisement
"Woooooooow!!!! The height on this," commented teammate Aly Raisman, while gymnast Nastia Liukin wrote, "YOU. ARE. INSANE...."
Article continues below advertisement
Prior to the event, the athlete admitted that she was nervous, but, "I'm just happy to be back out here, competing on a competition floor in an arena with the girls especially after a long year and the time off we've had," she added.
Article continues below advertisement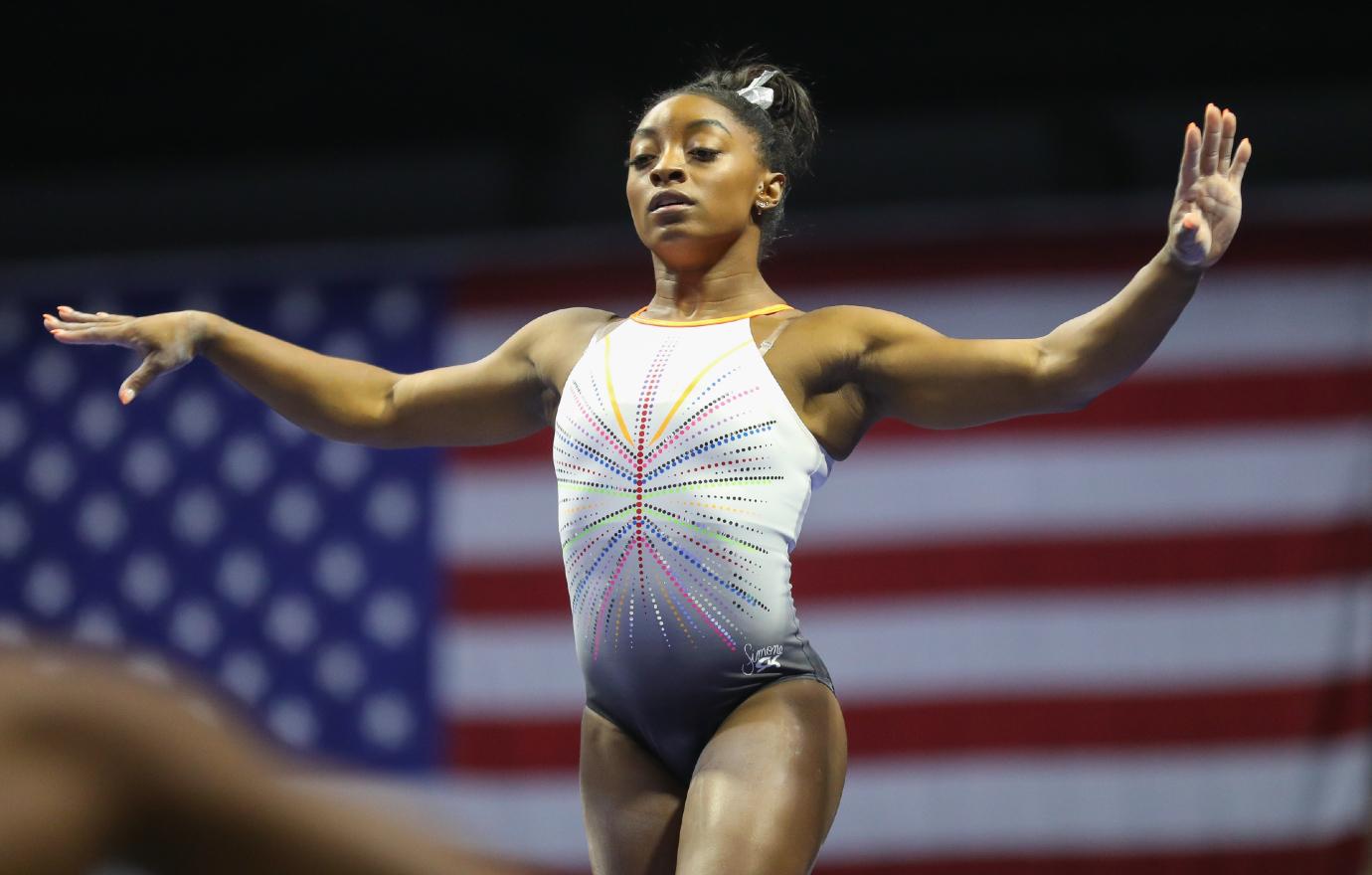 It isn't the first time the brunette beauty has expressed pride in herself, as she wore a similar leotard in 2019.
"I don't want to be cocky or anything," she noted of the "G.O.A.T." title. "My mom was really worried about the leo today ... I don't think there will be anything bad except for some fans and some haters."
Article continues below advertisement
Her second day of the competition was just as impressive as the first.
"Always amazed by you, @Simone_Biles!" former First Lady Michelle Obama tweeted alongside a video of her performance. "Keep shining — we're rooting for you!"