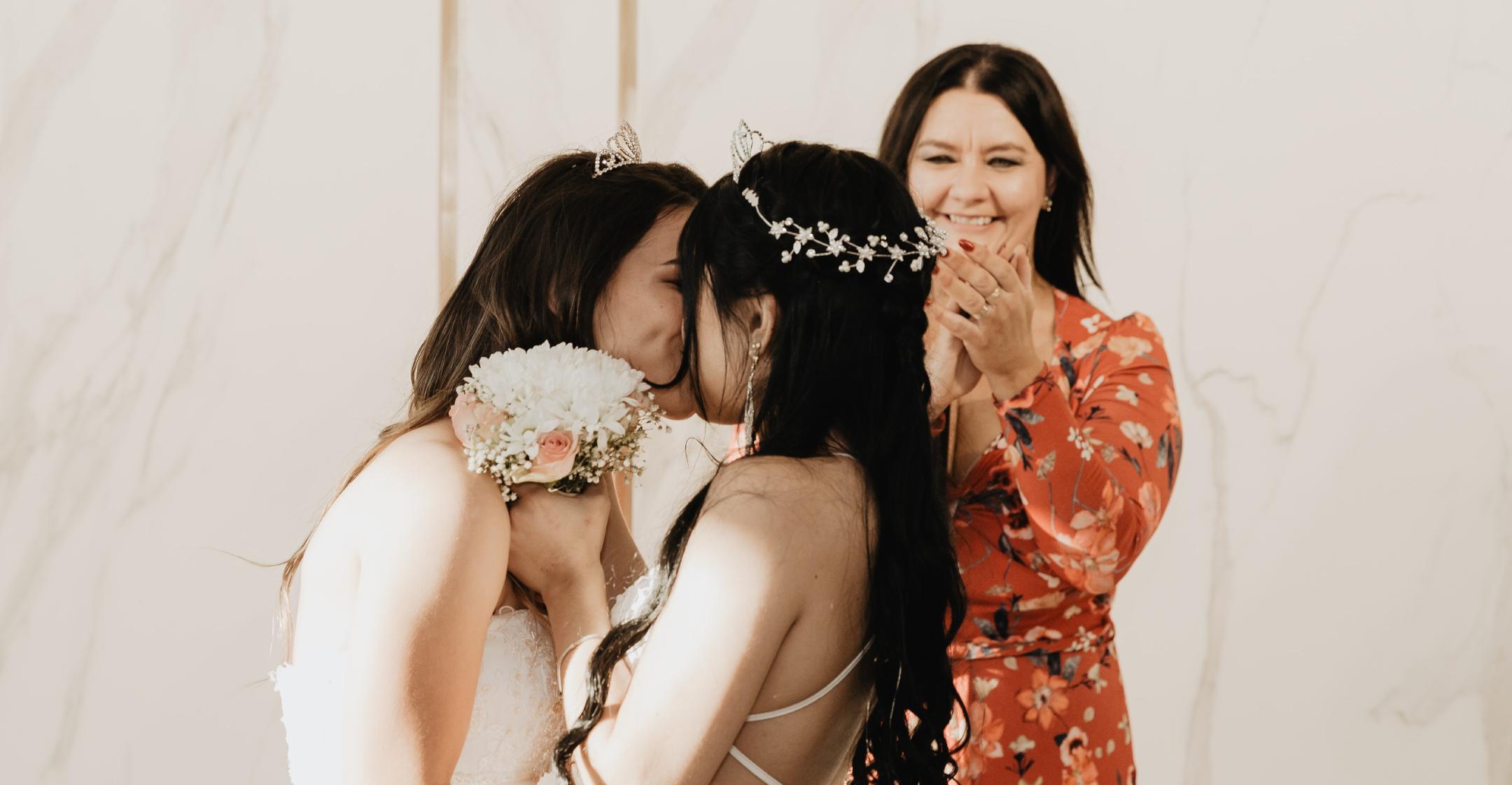 If You're In A Relationship Rut, Look To These 5 Tips & Tricks From Longtime Couples That Will Strengthen Your Bond
You are in a relationship that you hope will last a lifetime — and you wonder, what does it take to build a marriage that will last? Now, most learning is done through a combination of failure and tenacity. But when it comes to your marriage, failure isn't an option. So, why not learn from those who have gone before you and succeeded?
Article continues below advertisement
Keep reading for five marriage tips from real-life couples that will guide you on the path towards a solid, healthy relationship.
Keep Your Own Hobbies
Tess and John Hohman, who have been married 22 years, say they've found that it's important for couples to have their own hobbies — without any guilt or pressure from their spouses.
According to Rob Pascale and Lou Primavera, authors of Making Marriage Work: Avoiding the Pitfalls and Achieving Success, "Personal time allows us to maintain our individual identities, provides opportunities to do things we like to do, and lets us feel like we have some control over our lives."
Pascale and Primavera add that personal time helps "keep a relationship fresh and less stressful."
Article continues below advertisement
Chores — Divide In Order To Conquer
Angie and Eric Whitehead, who have been married 21 years, suggest splitting household chores in this way: list the chores you hate and then trade them with your partner. "If your spouse does the chore that makes you a complete pile of misery, you'll appreciate it (and him!) even more," they explain.
When you split the chores, be creative. "There's no one-size-fits-all solution to finding a system that works for you," says Fatherly. For example, you can trade off who's responsible for cooking dinner each week or you could even pool your money to hire someone to do the chores.
Nurture Your Relationship
A marriage relationship is its own entity — kind of like a being you are building together; it requires time and attention in order to blossom and grow.
Goldie Hawn and Kurt Russell have been together for 36 years, and they warn that if you don't nurture "love, gratitude, compassion" along with family, fun, laughs and sex, "you're done."
Margarita Tartakovsky, who writes for The Gottman Institute, gives these tips for helping your relationship grow: tell your partner a story about what you appreciate about them, leave surprise love notes around the house for each other or share a gratitude journal.
Article continues below advertisement
Love What Your Partner Loves
Emily and Michael Pfeiffer, who have been together for 13 years, say that it's important to value your partner's "passions, goals, interests, and needs and decide you will just absolutely support them."
"This works best if they do the same for you, too," they add.
When you support one another in this way, you will not grow resentful of your partner when they are trying to work toward a goal. Instead, you will celebrate their accomplishment as if it was your own.
Article continues below advertisement
Love Yourself
Jada Pinkett and Will Smith have been married a whopping 22 years. Pinkett explains the importance of loving herself in this way: "What I had to realize was that I had to find all the peace, love and joy within my heart in order to bring it to the table to share."
So, how do you practice self-love when you're in a relationship? According to Marriage.com, in order to love yourself, you can "make time for daily self-care," "have regular girls' nights," "speak highly of yourself" and "focus on your career."
A healthy marriage — whether or not it is traditional — will bring goodness into this world. Your desire to work on it is worthy. Martin Luther said, "There is no more lovely, friendly, and charming relationship, communion or company than a good marriage."
So, go ahead — apply these tips and watch it blossom.