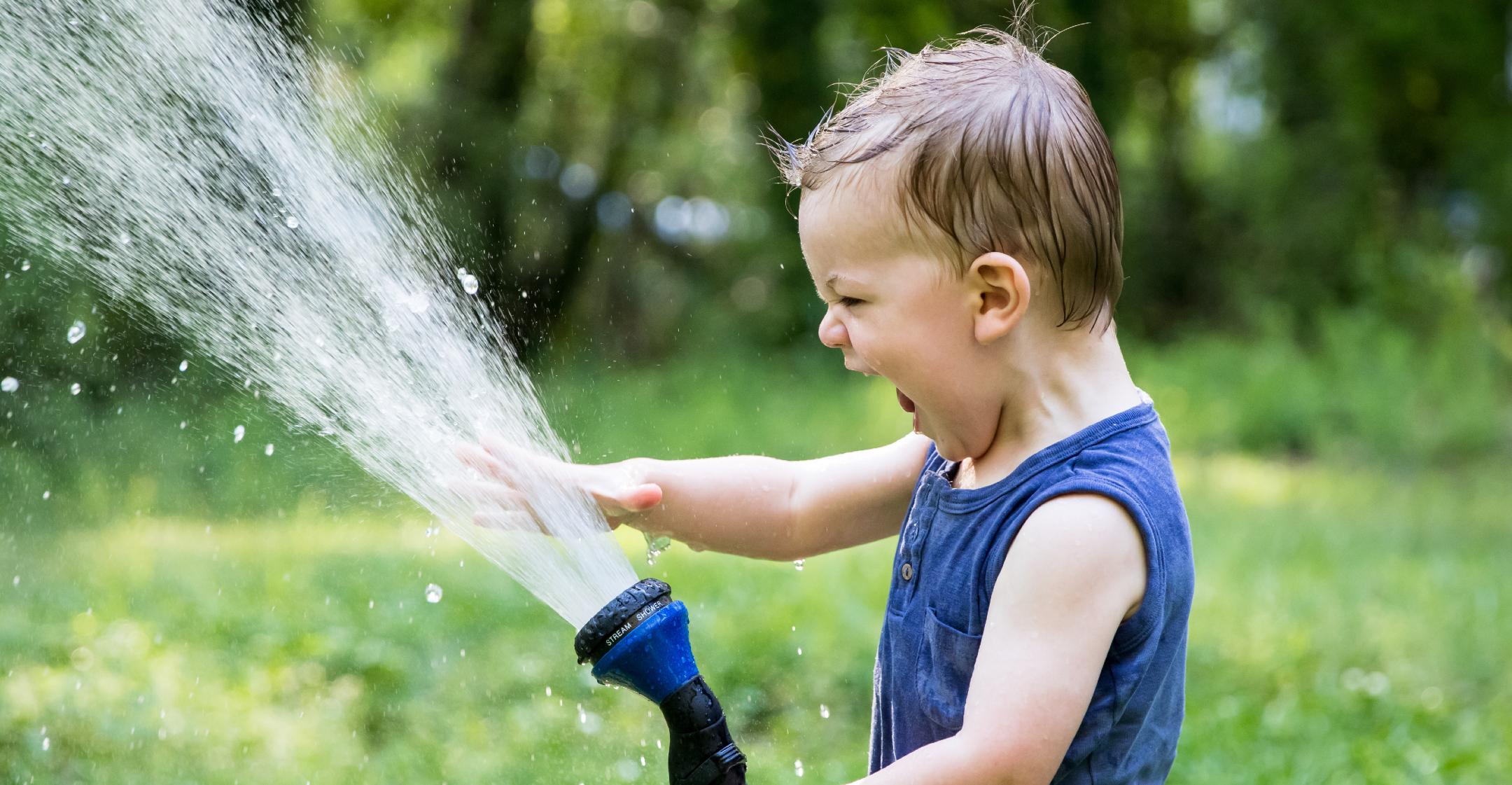 Get Rid Of Those Summertime Blues! Try These 5 Super Fun & Frugal Activities With Your Family
Ah, summer. The season of long, lazy days filled with ice-cold treats, picnics and parades. Most parents like to get the season started with a bang. After all, your children are so happy for a break from school — and you're excited to spend more time with them. That is, until you remember that summer is also the season of boredom and blues.
Article continues below advertisement
You see, usually in the middle of summer, parents realize how long summer days actually are — and so do kids. When this happens, it would be awfully helpful if you had a list of fun and frugal summer activities on hand. Then, you could turn what feels like a series of interminable days into months-long memorable fun.
Keep reading for 10 super fun and frugal activities that will keep you and your child busy!
Have A Movie Night — Outside!
This is super easy to pull off and such a fun idea! All you will need is a projector — which you can rent or borrow — and a white sheet. For seating, you can use anything from inflatable mattresses to camping chairs to pool floats. Don't forget to pop some popcorn and provide everyone with some chilled fizzy drinks.
Article continues below advertisement
Fly A Kite
You don't need many supplies for this activity — just the right conditions. Heavier kites will need to be reserved for especially windy nights, whereas lighter kits can be flown with very little wind. You will also need to find a wide open space. KiteMaster also warns that you should "try to avoid flying your kite near power lines, buildings, roads, airports, and trees."
Article continues below advertisement
Play With Bubbles
You're never too old to enjoy these spherical wonders, and there are a myriad of ways to engage with them through play. You can use small bubble wands or gigantic ones, a bubble machine — and have bubble-popping contests — or you can paint with the bubbles. According to the website Thimble & Twig, you can also add glycerin to your bubble solution and make bubbles with your hands or explore the science of bubbles with an activity like this one.
Article continues below advertisement
Make Ice Cream
This activity involves a little prep beforehand, but it's worth it. Additionally, your children can learn a bit about cooking and science and then enjoy the fruits of their labor. According to Highlights, "Making homemade ice cream is a fun way to involve kids in the kitchen," but there are "some key steps and ingredients that you won't want to ad lib."
For the Highlights ice cream recipe, the ingredients include gelatin, evaporated milk and honey.
Tie-Dye Together
What's more fun to kids than adding color to their garments? Tie-dye is both magical and practical — you can proudly use the item you colored for months to come, and you can tie-dye anything from socks to dresses to paper crafts.
Here are 11 fun tie-dye ideas. If you are tie-dying fabric, the basic supplies you will need are tie-dye bottles, rubber bands, gloves and a plastic container or tote to hold the dyed fabric.
Nothing turns a boring day around like a surprise activity — and these ones are sure to please. Then, your family will agree with poet William Carlos Williams that "in summer, the song sings itself."