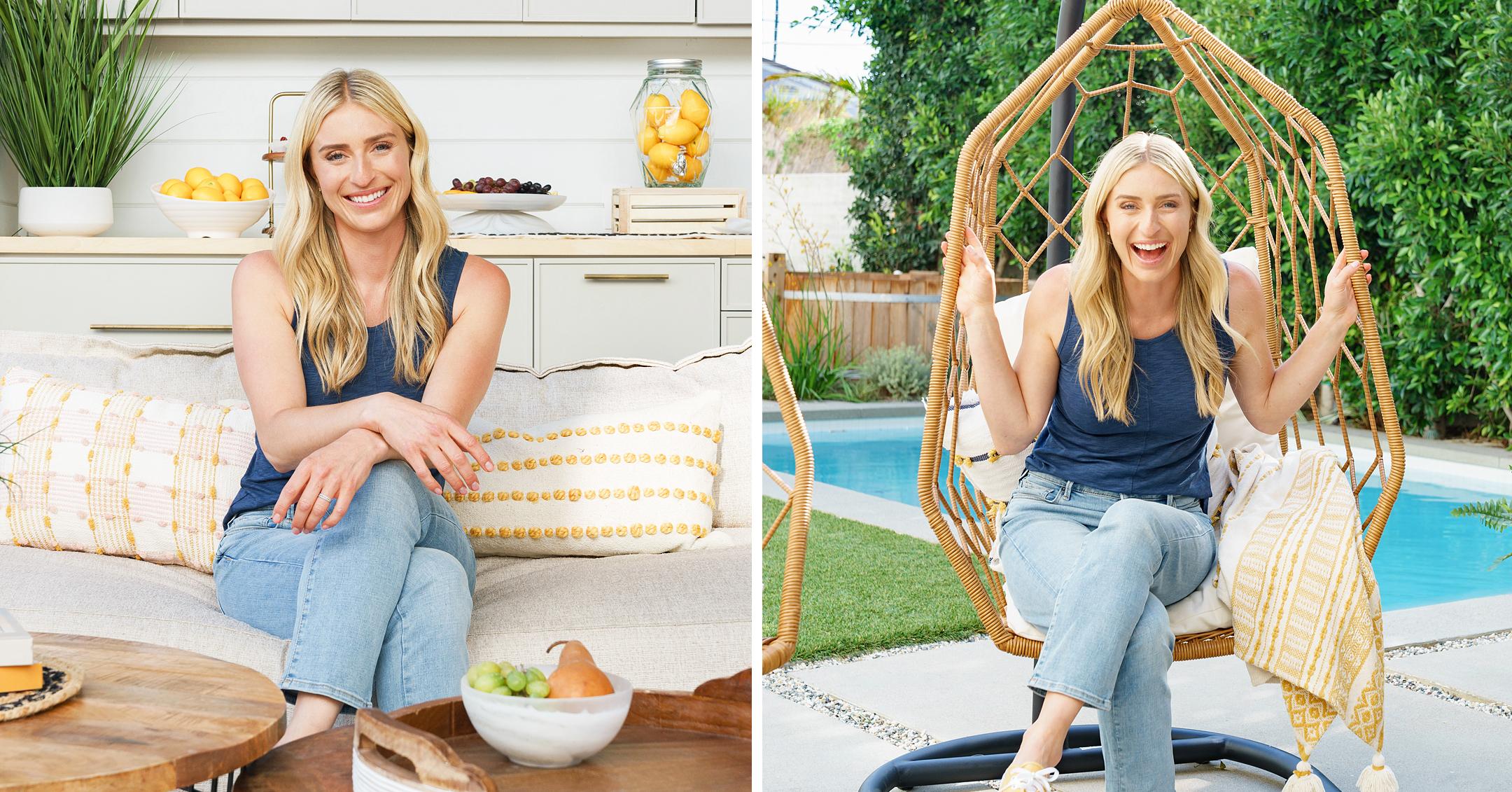 Exclusive: HGTV Star Jasmine Roth Says 'Being Able To Encourage People In General That Are Nervous About Construction & Home Design Is A Huge Part Of My Message'
HGTV star Jasmine Roth is inspiring others one step at a time! The TV personality, who stars in several shows such as Rock the Block and Hidden Potential, fell into the design business by accident, but now she has come to love assisting people when redecorating their homes — whether it's in person or via the internet.
Article continues below advertisement
"Social media has been such an amazing community. I never expected to get as much feedback," the 36-year-old exclusively tells Morning Honey while promoting her partnership with Marshalls. "I would post what I post for three people or for three million people, and I think that is the difference. I love when people interact, I love when it's very helpful for me to understand that my experience is shared by so many people and that I am not alone."
The blonde beauty — who recently welcomed her daughter, Hazel, with her husband, Brett Roth — understands that not everyone has a good eye when it comes to design.
Article continues below advertisement
"If I am going to decorate my outdoor space, you better believe I am going to share it!" she exclaims. "Now it's something that is done, and people can see it and be inspired. I love social media as a form of communication, and it's been huge for me and my career – even for my family and being a new mom."
Article continues below advertisement
What's even cooler is that Roth is making a name for herself in construction, which is "a male-dominated industry."
"I have been so well received, which has been amazing," she gushes. "I think being able to encourage other women and just people in general that are nervous about construction and about home design is a huge part of my message."
Over time, the mom-of-one has developed a back-and-forth with some of her followers — something she really cherishes.
Article continues below advertisement
"They are real relationships, and I treat them as such," she shares. "It means the world to me that people respond and provide feedback and share their experiences because I spend a lot of my time putting content out there, but I also know how helpful it is when somebody else has shared their experience and then I can use that. It means the world to me when people message me, [and] we interact. It's just so cool to see how people take things that I have done and run with it. They take it to the next level, and I love that they can share it so easily with social media."
Roth's career has taken off in the past few years, which is something she still hasn't quite come to terms with yet.
Article continues below advertisement
"I use the hashtag surreal all of the time because every single day I wake up and I am like, 'How is this real? How am I this blessed? How do I have such amazing opportunities?'" she says. "I would say hashtag surreal is the story of my life every single day."
Article continues below advertisement
Roth — who sure has her hands full — recently checked off a major item on her bucket list: she just wrote a book called House Story, which will be released on September 28.
While the renovation guru has bigger goals she hopes to achieve, right now, she is content with staying at home with her daughter and hubby.
Article continues below advertisement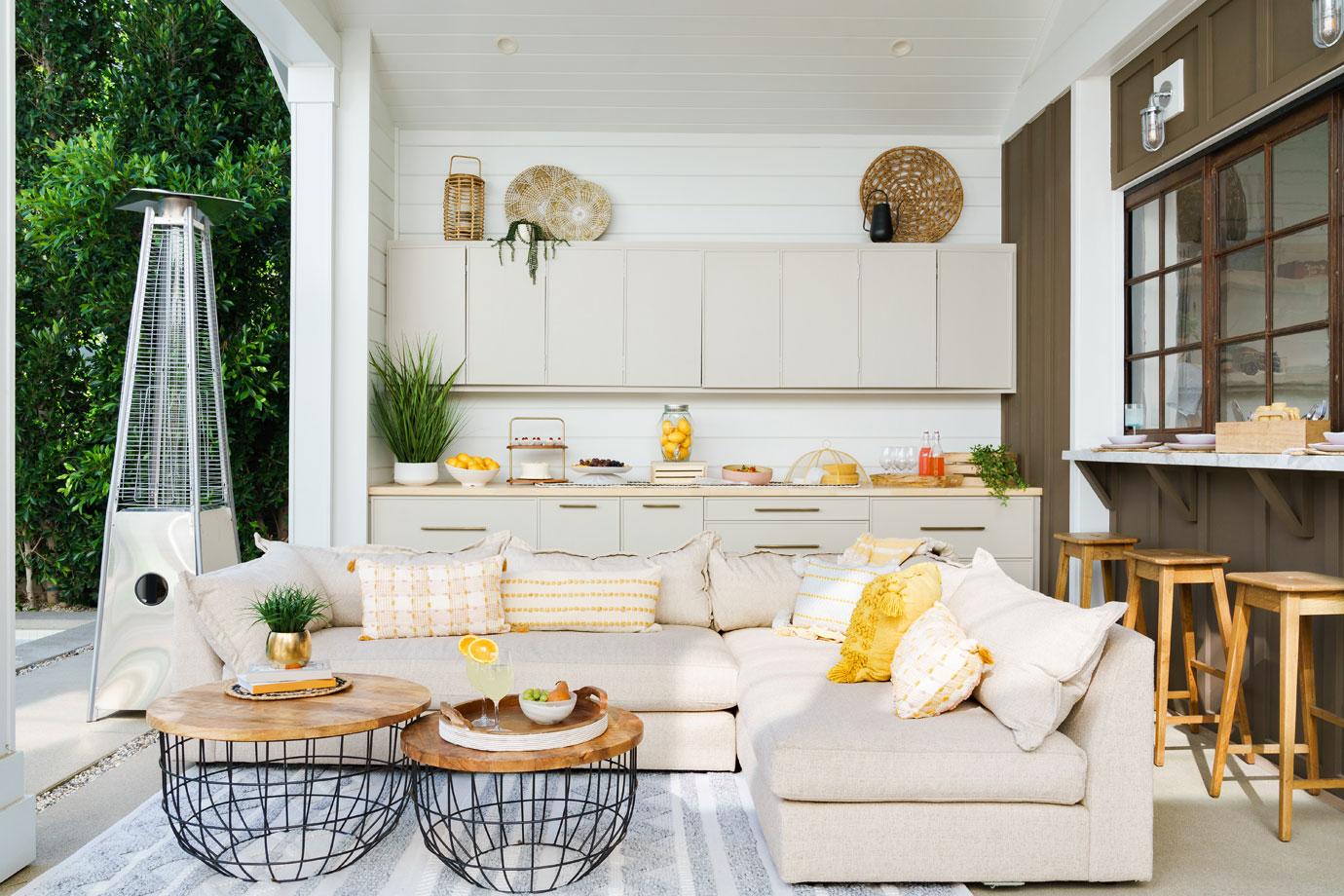 "Just hang out, hopefully have friends and family over and catch up a little bit and just spend some time at home," she shares of her summer plans.
Article continues below advertisement
The timing is perfect since Roth just recently redecorated her outside patio with all new goodies!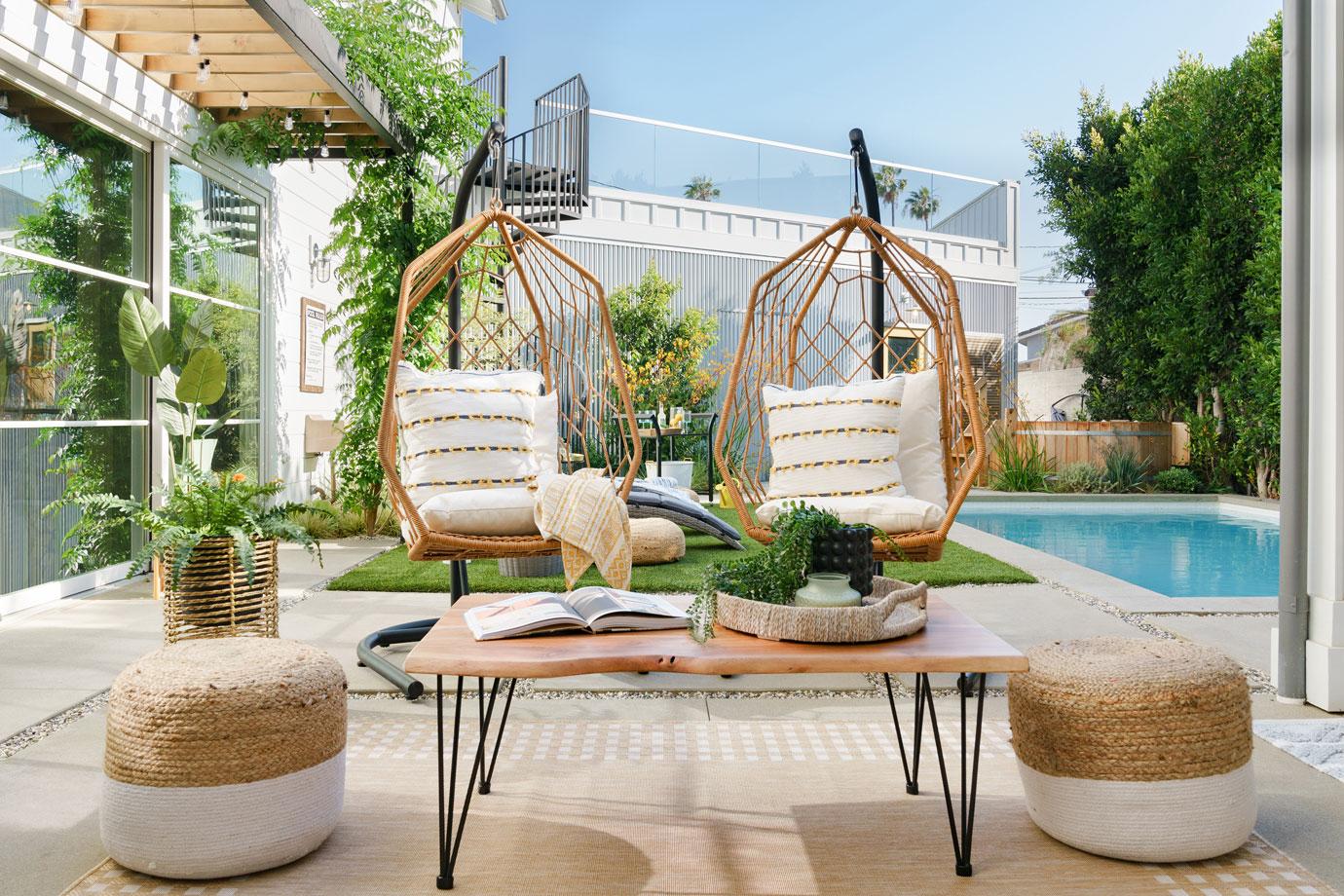 "For example, I started with these hanging chairs, which I was super excited about," she notes about the $99 purchase, seen above. "I went with a yellow, but I think it's important to think about just at least picking one accent color when you're designing an outdoor space and kind of using that repeatedly and it makes the whole space feel cohesive. Marshalls.com has been super helpful for me. Having this opportunity to work with a company like Marshalls and go through and completely design my space like this, it was such a great partnership."