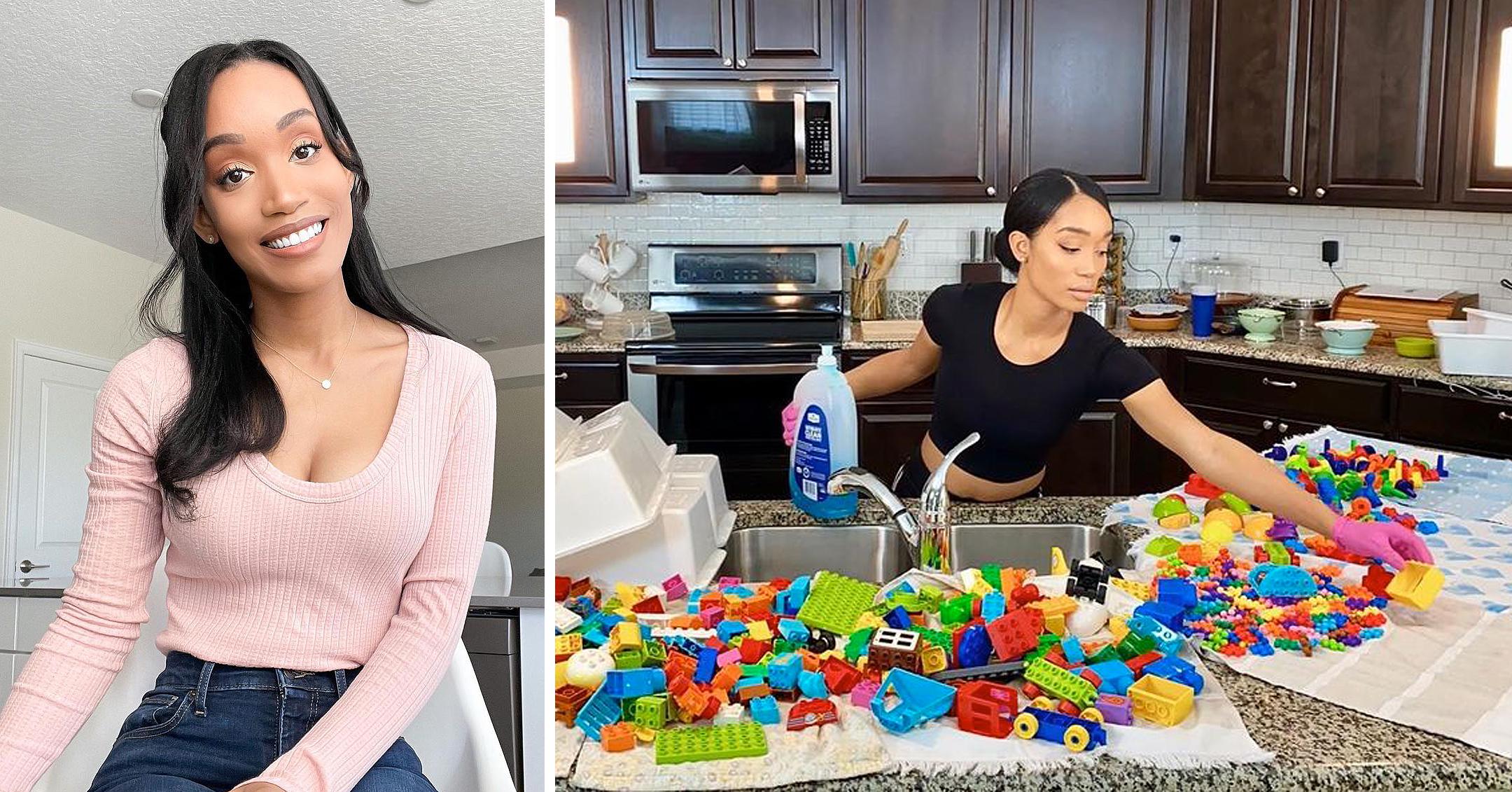 Exclusive: Jessica Tull Has 'Always Loved Cleaning & Organizing,' But She Never Thought Her YouTube Channel 'Would Grow This Big'
For some, cleaning isn't always fun. However, three years ago, Jessica Tull — who has dubbed herself the "Clean Queen" — had an idea: she wanted to share her passion with others so they might be inspired to tidy up their homes or apartments.
Article continues below advertisement
"I have always liked to clean and organize. My mom would always get us up Saturday and Sunday mornings. Sometimes, she would put her music on and we just knew. Once we heard the music, it's time to get up and clean," Tull exclusively tells Morning Honey while promoting her partnership with affresh appliance care. "So, I always loved dusting – that was my favorite part of cleaning, I guess, because it's just so satisfying."
"I definitely learned a lot of cleaning tips from my mom, and I just always loved cleaning and organizing," she continues. "That's why when I saw that a few people were doing cleaning routines on YouTube. I thought, 'What if I did that?' So, that is just how it started and I was like, 'OK, I already like cleaning and organizing – it's something that I actually do enjoy — so why don't I just make a YouTube channel and share my tips and how I clean?'"
Article continues below advertisement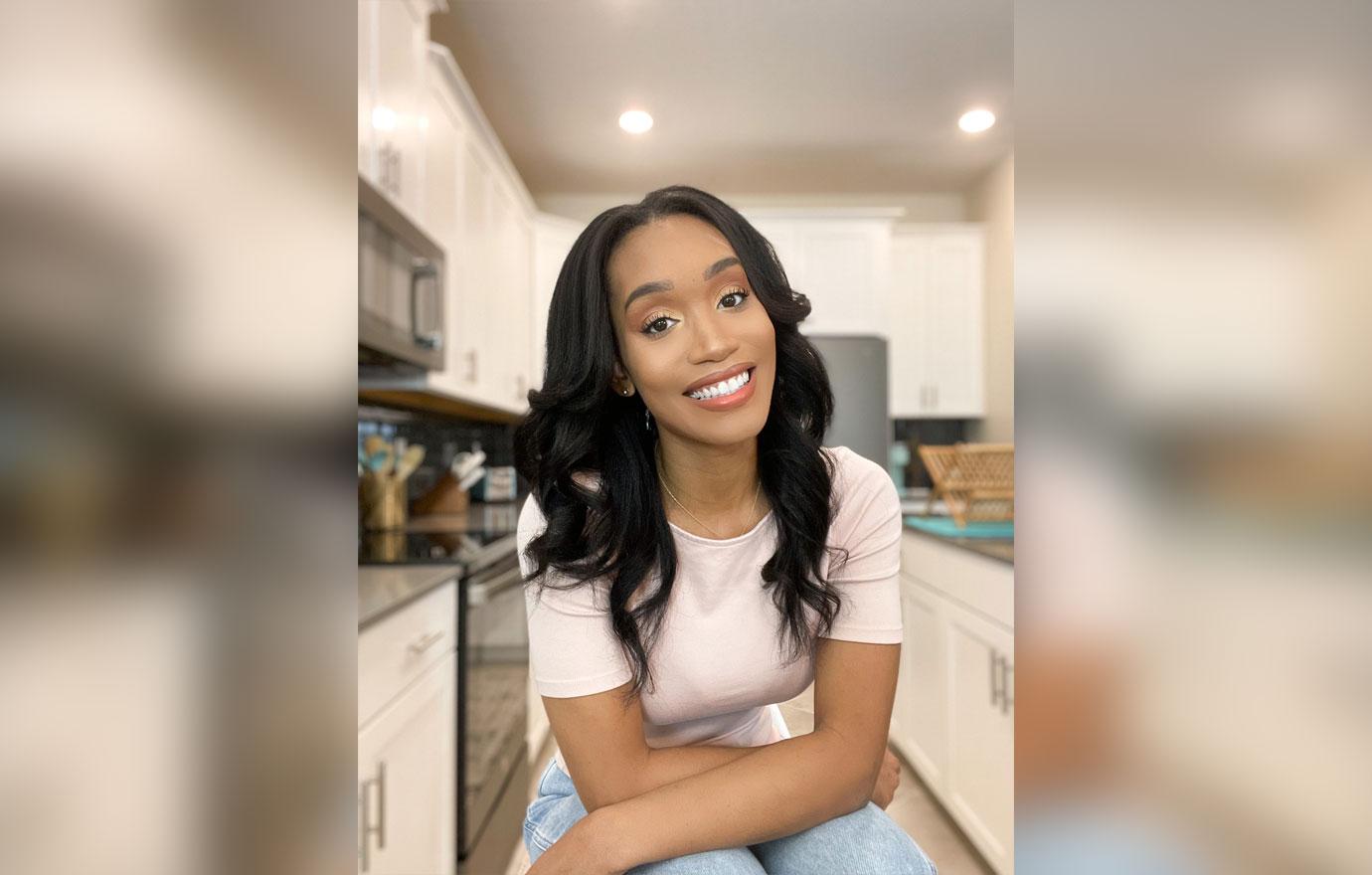 As a result, Tull now has over 54,000 followers on Instagram and 518,000 on YouTube. The mom-of-three was floored when people would come to her pages to learn about her cleaning tips and tricks.
Article continues below advertisement
"I didn't think that it would have the response that it has now, and I didn't think that my following would grow this big, because in the beginning it was just hobby," she says. "It was something to do other than just staying at home with the kids and doing kid stuff. Sometimes, I still don't even believe it that I clean my own house for a living, it's crazy!"
Ultimately, the influencer is helping people, which "feels so good," she says.
Article continues below advertisement
"It's just unexpected," she explains. "I didn't think there was that many people that had been struggling with cleaning and staying motivated to clean because cleaning videos when I started weren't as popular."
Article continues below advertisement
It's not always enticing to want to clean up a room, but Tull has some important advice if you're feeling lazy or unambiitous.
"I would say just go for it. Go one room at a time. If you have a huge mess, you're looking around and thinking, 'Where am I going to start?' So, I just take it one room at a time, and I go kind of in order. I start from the right and I go to the left or I go into a circle because if you're just cleaning all over the place, then you're not going to feel like you're really making much progress, which makes you feel not motivated," she says of her technique. "But cleaning one room at a time you can look at your progress and say, 'OK, I got this done, so let me move on to this part.' It makes you feel motivated as you go."
Article continues below advertisement
Additionally, if you're still struggling to get off the couch and tidy up, Tull believes that putting on one of her YouTube videos "makes it so much more fun."
In the meantime, Tull is into using her affresh products since they are "so easy to use."
Article continues below advertisement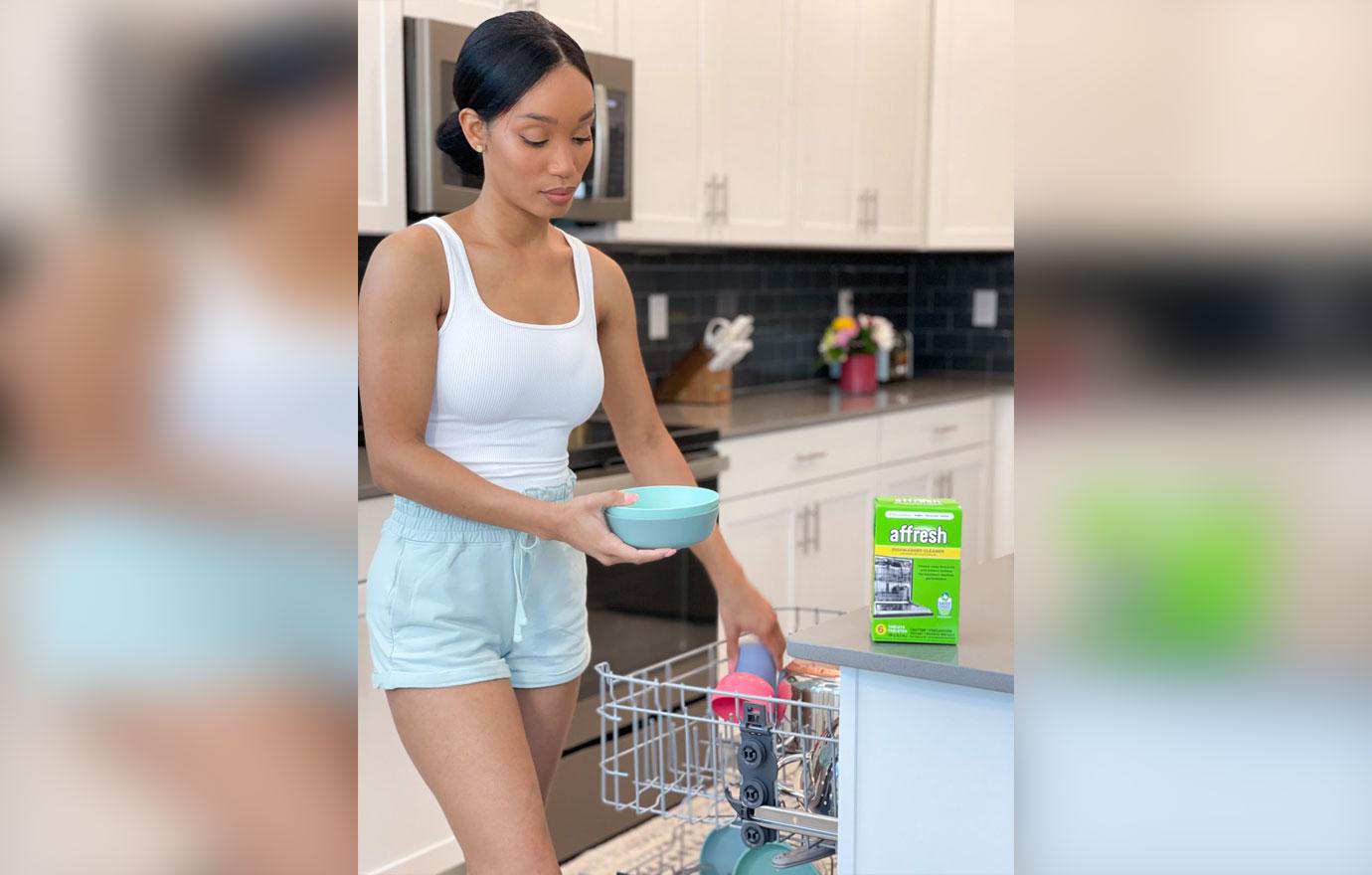 "Having something that you can just grab for easily, and it works epically, is just perfect to me, in my opinion," she says. "It's something I am definitely incorporating into my cleaning routine and have been. They are some of my favorite products so far."
She adds, "I am using the washing machine cleaner, and it gets rid of the odor, [which can] cause residue. The disposal cleaner is my favorite. I just love it so much – you just drop it in, turn the water on, turn on the disposal, and it foams up. It's just so satisfying to watch and then it leaves a light citrus scent, which is so nice. I use that about once every two weeks or so and then the dishwasher cleaner — I haven't seen anything like it so far. You can actually clean your dishwasher while your detergent washes your dishes, so that is just genius. I love that one too."