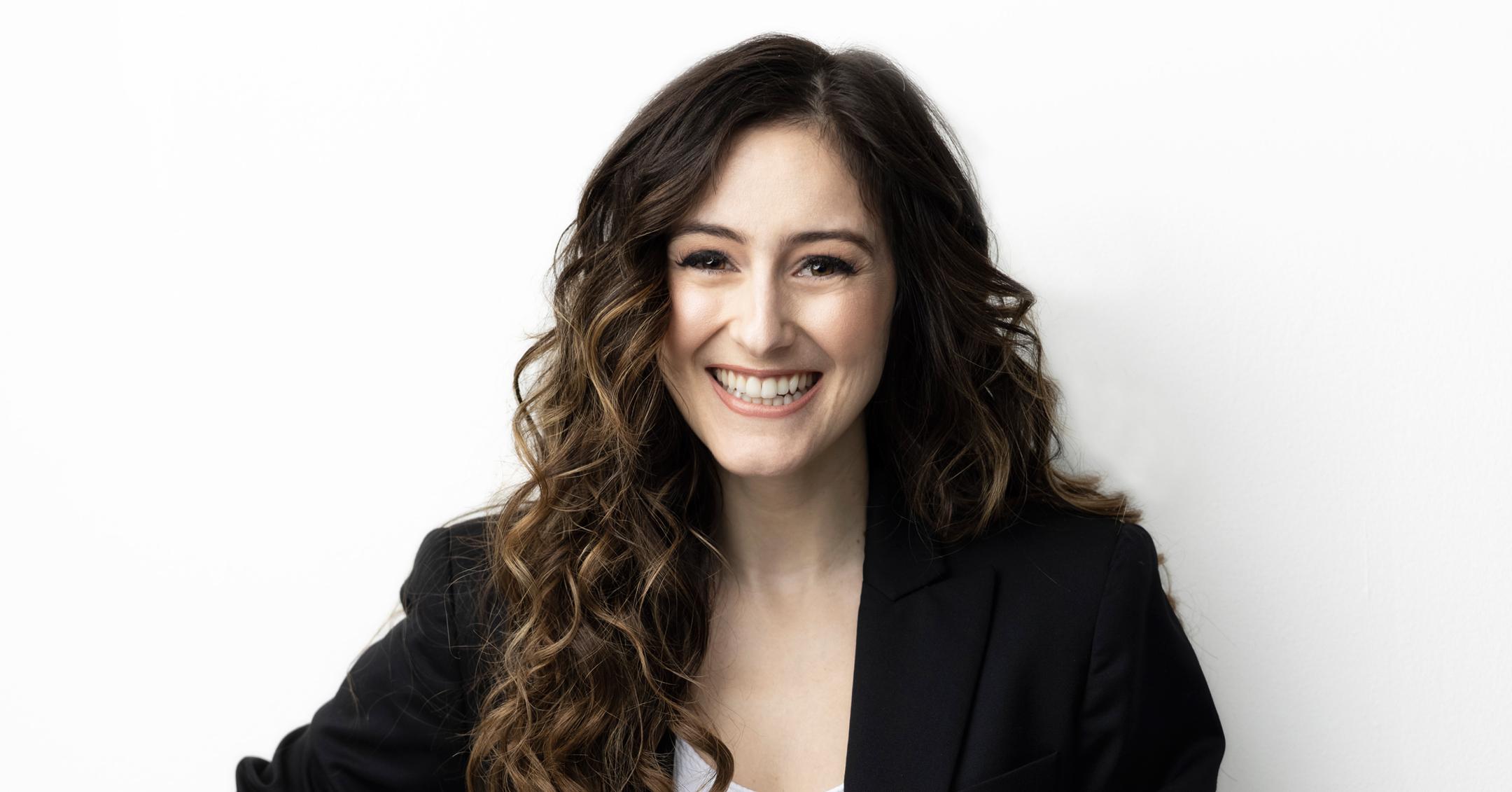 Exclusive: 'Cobra Kai' Stunt Performer Julia Maggio Is 'Excited To Pave The Way' For Females In The Industry, Says She Never 'Expected' To Be Nominated For An Emmy
Julia Maggio can be seen in popular TV shows such as Cobra Kai, Legacies and Jessica Jones — but she isn't the lead actress. In fact, she's the acclaimed stunt performer filling in for Mary Mouser on Cobra Kai and Danielle Rose Russell on Legacies.
Article continues below advertisement
But Maggio had no idea that her life would turn out this way, as she first "went to school for business," she exclusively tells Morning Honey.
"I got my first corporate internship, and I was in my cubicle in my blazer suit, and I realized I was miserable and that was not what I wanted for my future," she explains. "I realized that I missed performing like crazy, and I wanted to do it, but I didn't know where I fit [in] yet."
Through NASKA (North American Sport Karate Association), she learned of an audition for the Power Rangers live performance team, and she soon booked the role of the Pink Ranger.
Article continues below advertisement
"They told me to do stunts, so I started training like crazy," she shares. "I joined my first martial arts dojo, and I lived and breathed training until I got my first job."
Soon enough, the brunette beauty moved to New York City and landed her job as a stunt double on Netflix's Jessica Jones.
Article continues below advertisement
"The best part about my job is I will literally be in a fluffy panda suit flying away from an explosion one day and then the next day [will] be a cyber cop from the future taking down robots," she gushes. "Every single day is something crazy, something new, challenging and most of all, creative. I joined the film industry because I wanted to create so this industry is always keeping me on my toes and always evolving me as a performer."
Article continues below advertisement
While "training is very intense" — when Maggio first started, she "trained every single day between three to six hours," and on top of that, she also works out three days a week doing HIIT (high intensity interval training) workouts — she also admits that she can be "scared" of some of the stunts she has to perform.
"So, beforehand, if I am really nervous for a job — I usually am for a few days before and then day of — I talk to my support [system], which is my family and my husband and sometimes I will even call other stunt professionals and be like, 'Hey, I am doing this stunt today, I am a little nervous, do you have any advice?' And I will talk to them, and of course, on the day, I talk to my team about all of my safety measurements and everything," she notes. "We are doing it as safe as we possibly can and that is the only time I will do a big stunt like that. And the feeling that you get after you do it is the most freeing feeling I have ever had, that you persevered, that you got through that fear, that you did it anyways, and I kind of live for that at this point in my life, so I really like those big stunts now."
Article continues below advertisement
Now, Maggio is living the dream and loves showing off her skills in Netflix's hit show Cobra Kai, a continuation of the 1980s blockbuster film franchise The Karate Kid.
"I love doing really big fight scenes, so that is why Cobra Kai is so perfect for me," she shares. "I love to do those fights, so that was the perfect job. I also am the lead stunt double on Legacies, which is the Vampire Diaries spinoff, and this past season, we did a huge kind of Star Wars-themed episode where we had a big sword fight, and I love that even more because I love working with weapons."
Article continues below advertisement
Maggio is proud that Cobra Kai features a slew of female performers.
"It's rare to have so many females in fight scenes – usually when I work on any other show, I am the only female stunt double because there is only one female that will do action in the show and surrounded by stuntmen. But for this show, I worked with Peyton List, who plays Tory Nichols, stunt doubled by Jahnel Curfman, and it was just really great because the four of us together had to work constantly together, and we had so much fun," she says.
Article continues below advertisement
"I think it's amazing. I know when I first started in stunts, I immediately looked up stunt women in the industry, and I was memorized by their stunt reels, and I was looking at their resumes and what they had done," she admits. "They were my idols, and I saw their training background and what they did to get where they were and I kind of just followed their lead – I used that as kind of my pathway to becoming a stunt double, and so maybe it will be easier in the future for women who see me now there is a little bit more recognition, maybe they can follow in my footsteps too and then it can be a little bit easier than the hours I spent online trying to find any information on stunt women."
Article continues below advertisement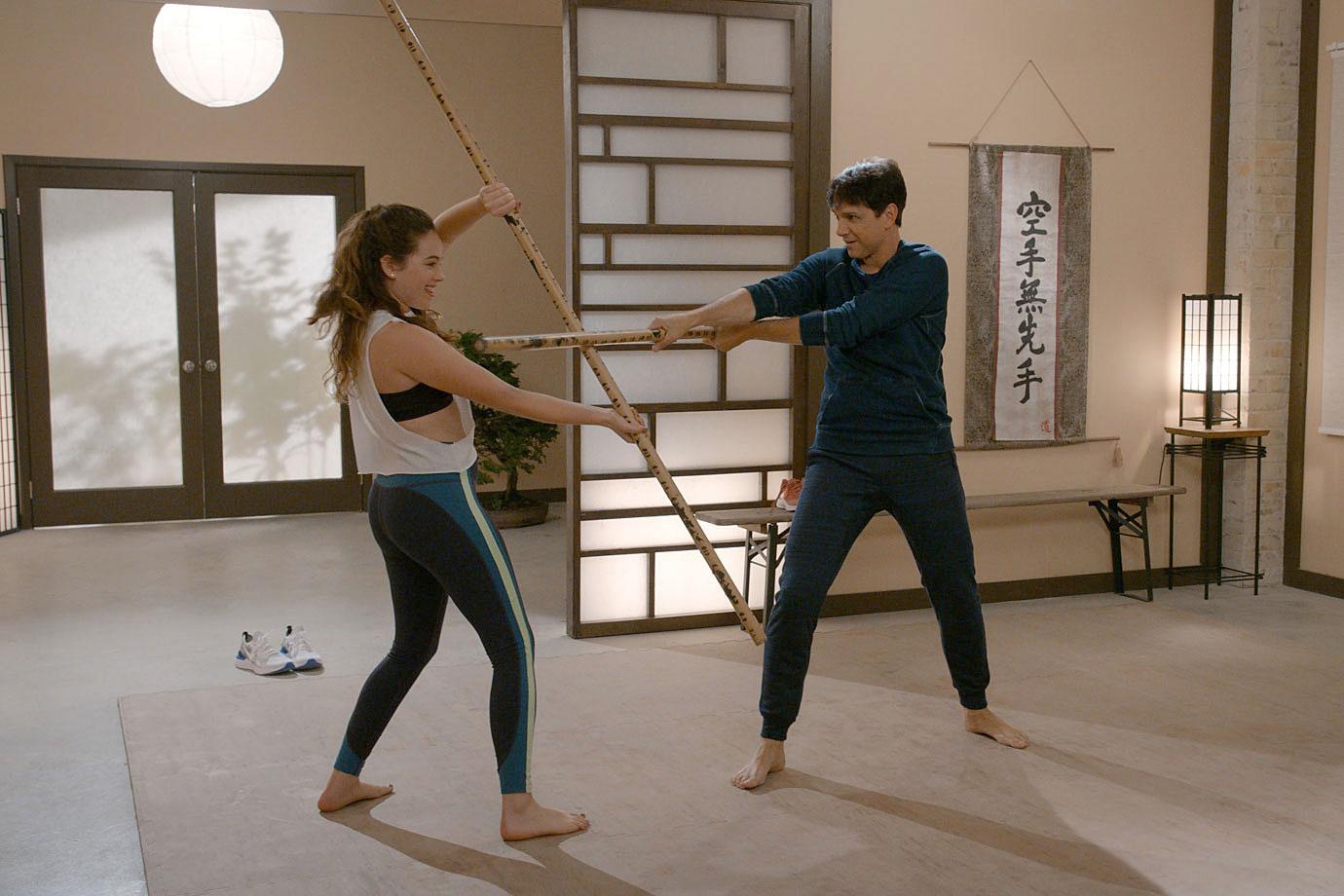 The cherry on top of everything is that Maggio is now an Emmy-nominated performer — something she was pleasantly surprised by.
"I never expected this when I first started stunts. Obviously to get into the film industry, you have to sacrifice so much to get in, so I had to move away from my family, I have missed countless weddings and funerals, all to make my career come true, so I never expected this. But I found out around a month ago, my boss from Cobra Kai put me in for the nomination and called me and was like, 'Hey, you're up for a nomination,' and it was very overwhelming. [I am] very excited to pave the way – especially as a female in the stunt industry. We are a little bit more of a male dominant industry, so the fact that a few women have been nominated for the first time ever has just been an overwhelming experience. It's awesome."
Article continues below advertisement
"I definitely hope that there will be more women in the industry, more women training harder to get even farther in the industry now that we are getting recognized by the Emmys," she continues. "It takes a lot of training to be full time stunt double on multiple shows, so I am really excited for the next upcoming generations to work for that because I never even knew it was an option for me, and I am excited for the future in that."
Although Maggio hasn't "really thought" about what would happen if she does take home the Emmy, she is just "so excited to be nominated" in the first place.
Article continues below advertisement
"I don't think I would believe it for a while," she says of if she wins the coveted award. "I think I would get a little bit of imposter syndrome, like 'How did I get here? I don't think I am supposed to be here for a minute.' But I would definitely celebrate. It would mean the world to me more than anything. I sacrificed so much to be in this industry, so it would mean so much to me to finally be recognized for all of those sacrifices that made all of the hard work I constantly put into my career."
Article continues below advertisement
Even though Maggio is resilient and wants to continue in the stunt world for quite some time, she knows that her body might give out one day — and when that happens, she is ready for the next step in her career.
"The daunting future of stunts is that you can't do it forever," she confesses. "It's too hard on your body. So, I have been starting to transition a little bit behind camera, and I started producing some of my own projects that I plan to bring to film festivals in the next coming years, and I hope to finally get to create some of the ideas that I have had, but of course, I will be doing stunts until the wheels fall off of me, I promise you that."