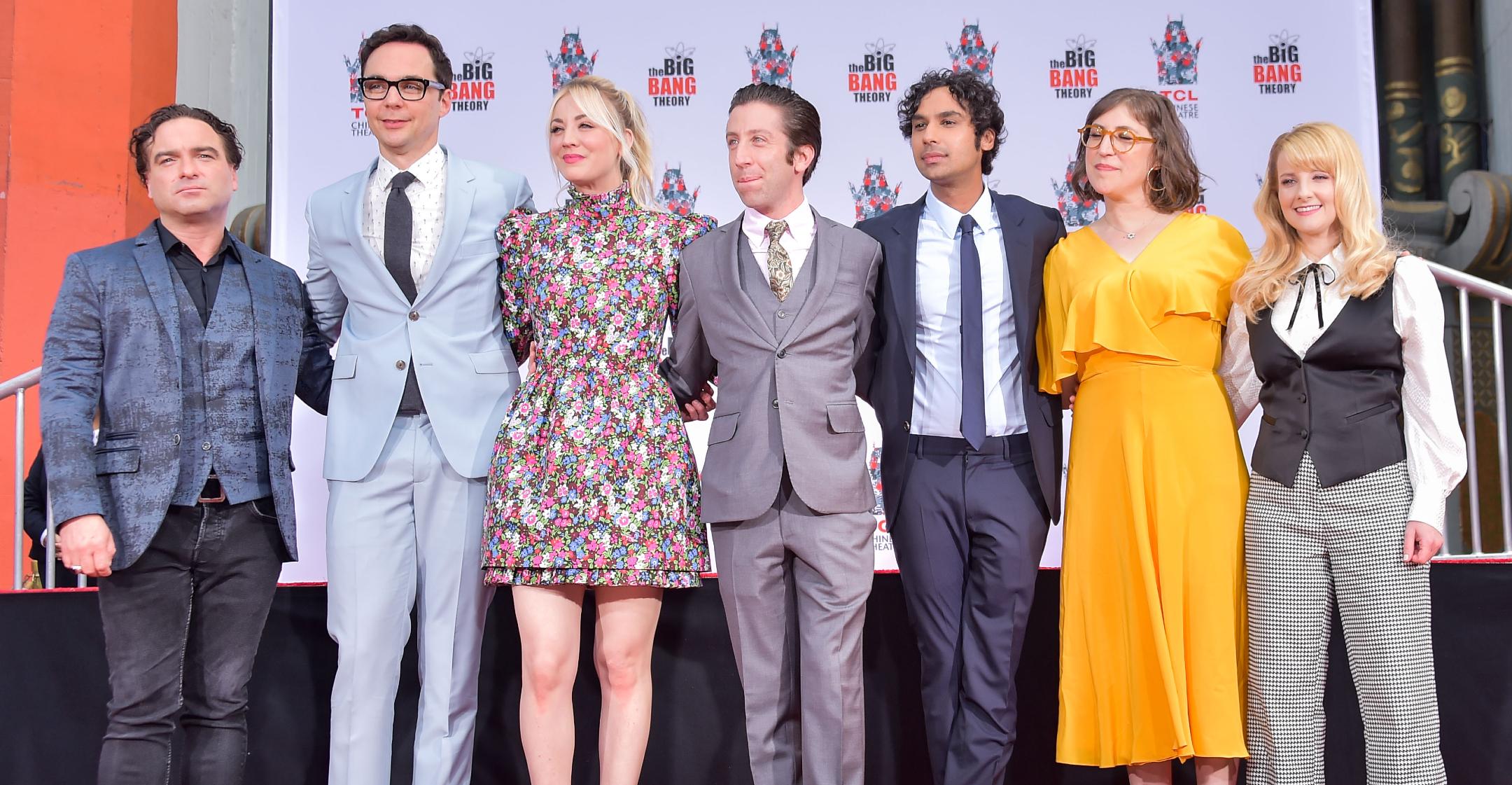 Bazinga! Kaley Cuoco 'Would Love' To Have a 'Friends'-Style Reunion With 'The Big Bang Theory' Cast
Only two years have passed since The Big Bang Theory aired its series finale after a dozen seasons, but star Kaley Cuoco is already thinking about getting the cast back together!
Article continues below advertisement
While chatting on Variety's podcast, the actress noted that not only did she enjoy filming the series, but she loved seeing the impact it had on diehard fans.
"I look back at it so fondly. That was an unreal experience," she declared. "Working with Chuck [Lorre], and the best of the best and making people laugh weekly."
The 8 Simple Rules lead said that some of the "most incredible moments" from her years on the show were when fans from the Make-A-Wish Foundation would visit the set.
Article continues below advertisement
"That's what that was all about. The show meant so much to so many people and I understand that, because I have my own shows that mean that much to me, that I get giddy over," she explained. "I know that feeling."
The equestrian named Seinfeld and Friends as her obsessions, revealing, "I have been a Friends fanatic for years."
Article continues below advertisement
Cuoco quipped that she was "probably the first person to watch" the reunion special that aired on HBO Max in May.
She admitted that she became emotional in the opening scene when the costars reunited on the old set, especially since the Friends studio was located "right across" from Big Bang's.
Article continues below advertisement
"When I watched the reunion, I definitely thought, I would love to do that one day," shared the animal lover. "I would love to do that with our show."
The CBS sitcom ran from 2007 to 2019 and also starred Jim Parsons, Johnny Galecki, Simon Helberg, Mayim Bialik, Melissa Rauch and Kunal Nayyar.
It racked up endless awards nominations during it's run, including 10 wins out of 46 total Emmy nominations.
Cuoco is currently filming for the second season of her thriller The Flight Attendant, as well as her rom-com opposite Pete Davidson, Meet Cute.
The latter is said to put a twist on the traditional rom-com format, asking, "What would you do if you could travel to your loved ones' past, heal their traumas, fix their problems, and change them into the perfect partner?"