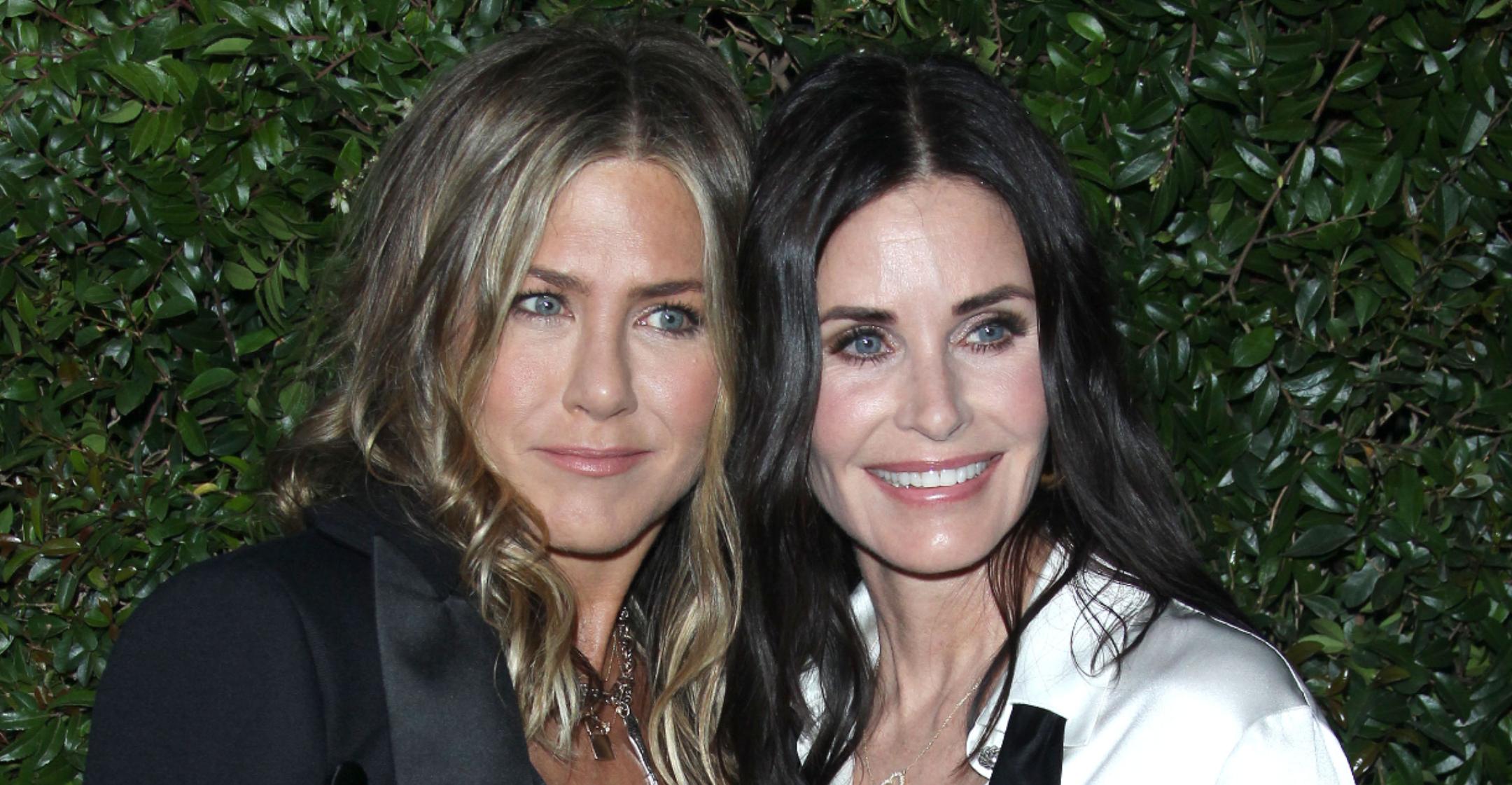 'It Was Unbelievable': Courteney Cox Reveals The 'Friends' Reunion Includes 'A Lot Of Special Surprises' — Watch
After countless delays due to the pandemic, Courteney Cox confirmed that she and the rest of the Friends cast have finally filmed their reunion special for HBO Max!
Article continues below advertisement
"It was unbelievable. It was so emotional," she gushed of the get-together while talking to Ellen DeGeneres. "It's an unscripted reunion, but we got to be on Stage 24 for the first time, all of us, in like ...15 years or 17 years?"
The talk show host asked the actress if any fun memories popped up during their chat that she had previously forgotten about.

"Oh god, I have the worst memory. Everything came up that I forgot about," she quipped of the series, which ended in 2004. "But it was great. It was really fun. We had a lot of special surprises, and it was fantastic. It really was."
Article continues below advertisement
Last year, costar Lisa Kudrow spilled that the TV special will have "different facets to it, and we already shot packages of things."

She also clarified that the cast will not be portraying their characters as the cameras roll. "It's us getting together, which just doesn't happen a lot and has never happened in front of other people since 2004 when we stopped," she explained.
Article continues below advertisement
When details of the show were first announced, it was reported that a big name celebrity would act as the host for the reunion — but so far, no one's spilled the beans on that person's identity.
"I can tell you it's not Ellen [DeGeneres], and it's not Billy Crystal," David Schwimmer stated when asked by Andy Cohen. "I can tell you who it's not, but that'll take a while."
Though the highly anticipated show marks the group's first onscreen reunion, fans went wild when in October 2019, Jennifer Aniston posted a selfie of them all hanging out together.

The Instagram post gained 16 million likes, making it the 10th most-liked photo on the social media app.
Article continues below advertisement
While the cast has clearly remained tight-knit, the women's relationship with one another seems to be the strongest.

For the 2020 Golden Globes, the trio of ladies got together at one of their homes to make a virtual appearance for the awards show.
While Aniston was video-chatting with host Jimmy Kimmel, Cox and Kudrow both suddenly popped into view.
"I live here," joked Cox.

"We've been roommates since 1994, Jimmy," the Morning Show star stated. "Hello?"
Chimed in Kudrow: "Where else would I live?