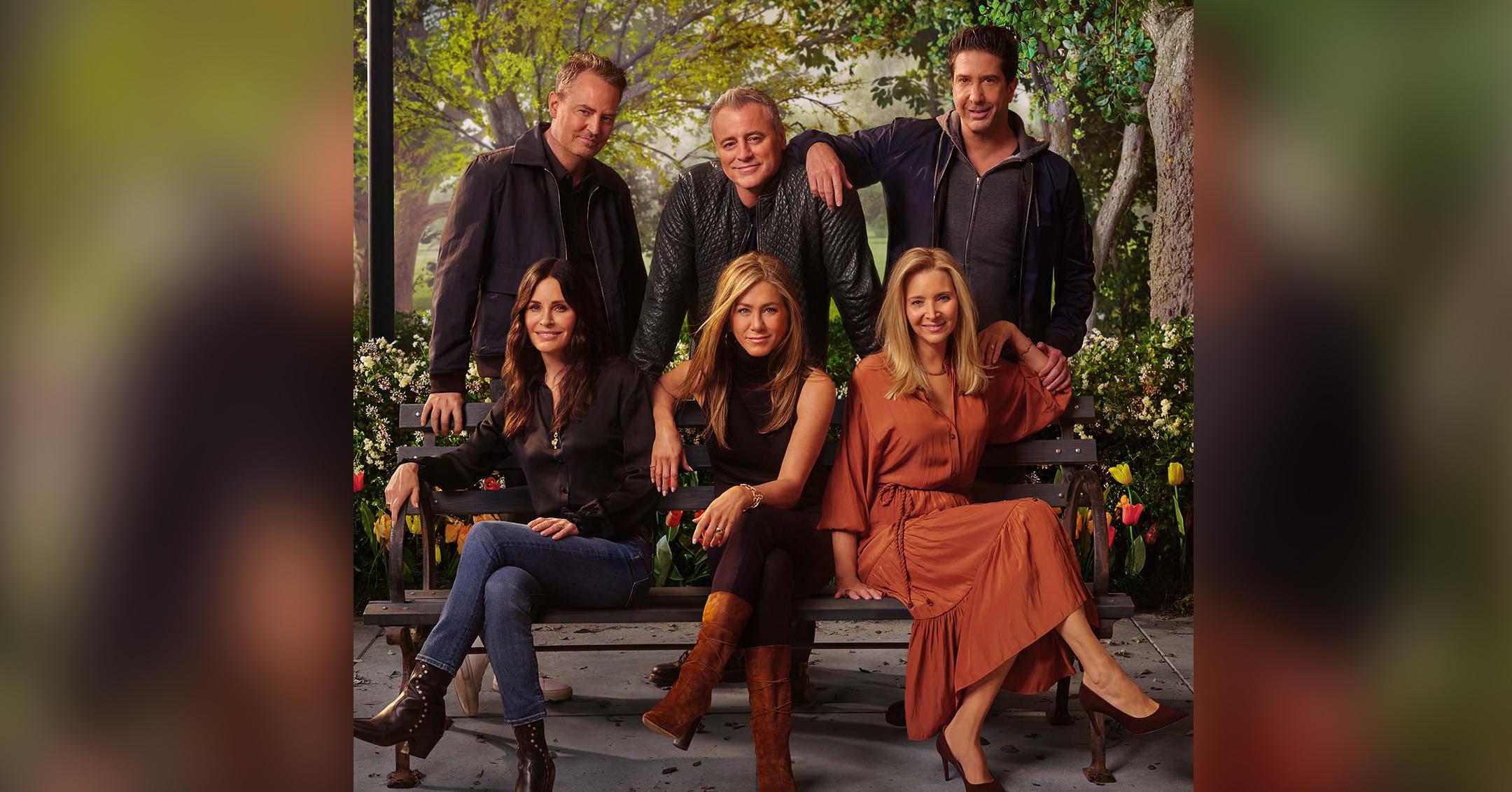 Watch: The Trailer For The Long-Awaited 'Friends' Reunion Is Filled With Tears, Laughs & Lots Of Nostalgia
Could this be any more exciting?! After months and months of anticipation, the trailer for HBO MAX's May 27 Friends reunion has finally debuted!
The two-minute clip kicks off with the core cast — Jennifer Aniston, Courteney Cox, Matt LeBlanc, Lisa Kudrow, Matthew Perry and David Schwimmer back on set in Monica's living room.
Article continues below advertisement
The group — who each shared the trailer on their own social media pages — recreates a scene from an episode in which they compete against each other in trivia, only this time, they're testing each other to see who remembers the most from the show.
The video then shows different members of the cast walking back into their original studio lot as the words "the one we've been waiting for is finally here" flash across the screen in the iconic font.
Article continues below advertisement
"Where's the tissue box?" asks Aniston, as footage from their sit-down with the reunion's host, James Corden, begins.
The trailer then mixes clips from the reunion with scenes from some of their most iconic episodes. At one point, the bunch gather around a table with scripts and shout out some of their favorite lines.
Article continues below advertisement
"Everyone was so perfectly cast," Schwimmer declares as they recall other memories. At one point, Perry gets visibly emotional and admits, "I'm going to cry now."
"I know you know how big the show is," Corden tells the cast. "What you've given so many people is an experience of huge comfort. It felt like we had these friends."
Article continues below advertisement
Last week it was revealed that the special will features a slew of guest stars, including actors who had recurring roles on the show like Tom Selleck (who played Monica's boyfriend Richard) Maggie Wheeler (Janice), Elliot Gould (Ross and Monica's father Jack), Reese Witherspoon (Rachel's sister Jill) and James Michael Tyler (Central Perk barista Gunther).
Other celebs slated to appear include David Beckham, Cindy Crawford, Cara Delevingne, Justin Bieber, Mindy Kaling and Kit Harington.