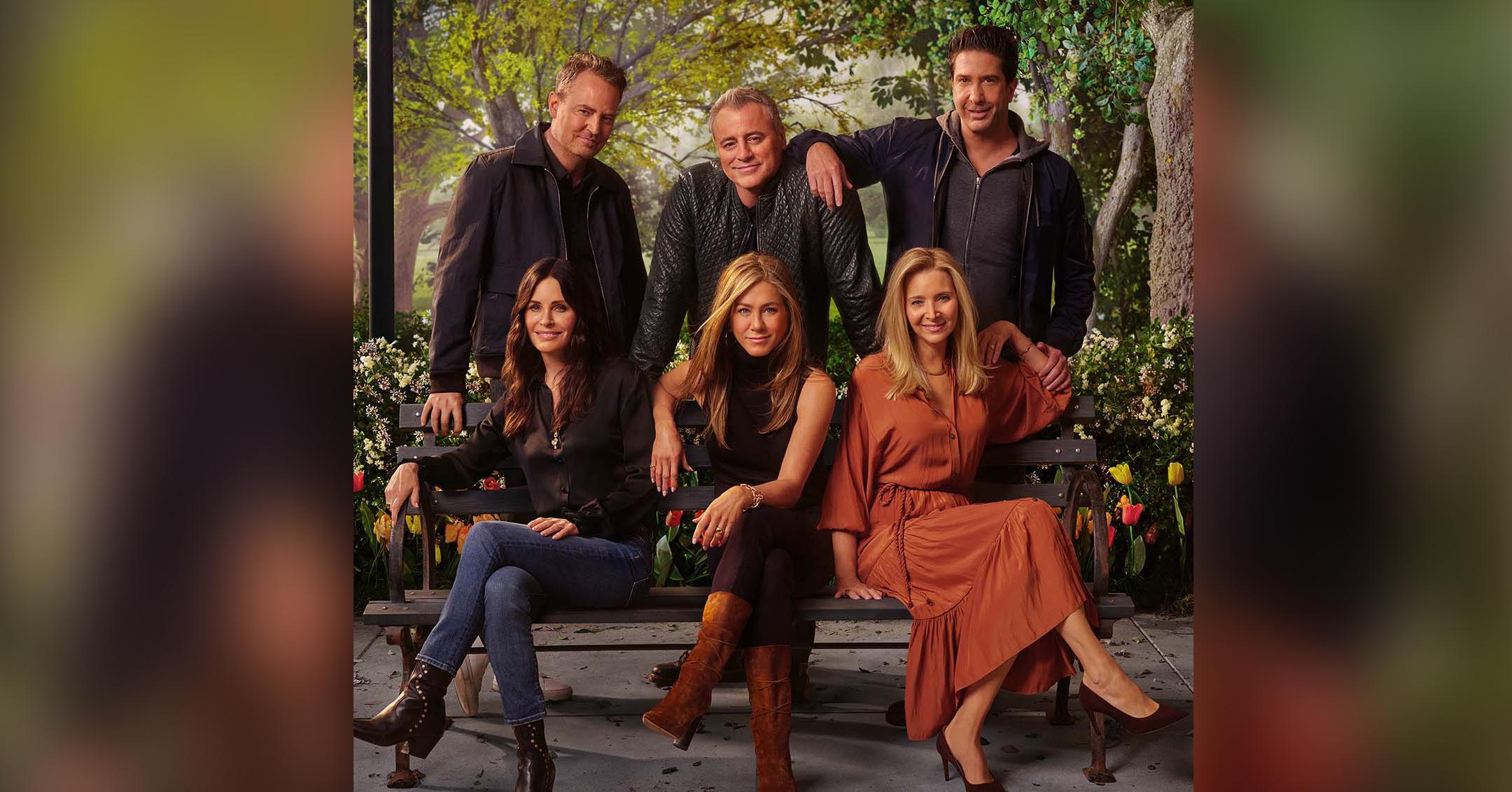 They'll Be There For You! Watch James Corden & The Cast Of 'Friends' Belt Out The Comedy's Iconic Theme Song
The Friends reunion is the gift that keeps on giving!
A few weeks after the beloved cast sat down for their HBO Max special, James Corden debuted a new Carpool Karaoke segment with the entire gang.
Article continues below advertisement
The video starts out with Corden — who acted as the host for the reunion — driving a cart around the Warner Bros lot, telling viewers he's off to visit the iconic Friends set, which is located at Stage 24. He's interrupted by Courteney Cox and Lisa Kudrow who ask if he can give them a ride, and of course, he obliges.
As he continues his tour, he passes Jennifer Aniston and Matt LeBlanc, who also hop onboard the vehicle, and a few seconds later, Corden picks up Matthew Perry and David Schwimmer.
Article continues below advertisement
The group then chitchats while driving around the lot, and it's mentioned that they've already been filming the reunion for a day and a half.
"I'm loving it, I'm having the best time," Cox gushed of returning to her old workplace. "It's so great."
Article continues below advertisement
"Walking onto the set for the first time ... was a bit jarring," Aniston chimed in. "We didn't expect it to hit us as hard as it hit us."
After discussing the reunion a little bit more, Corden then pops his signature Carpool Karaoke question: "I was wondering, if it was OK with you, if we could listen to some music?"
To no one's surprise, the comedy's beloved theme song, "I'll Be There For You" by The Remembrandts, starts to play.
After finishing up the drive, they all head over to the set, where they see Chandler and Joey's apartment, as well as Monica's place. They then sit down for another talk on the set of the show's coffee shop.
Article continues below advertisement
The cast has a ball as they play the "Best Friends Test," where they reveal who broke character the most, who's the best dancer and who stole the most wardrobe from set.
For the latter, Aniston raised her own hand, admitting she still wears some of the pieces!
After a few more rounds of questions, Corden gets emotional and tells the stars, "Thank you so much for letting me come and be part of this incredibly moving thing for all of you."
"I'll never ever forget being in this room, being with you," he insisted. "This has been absolutely brilliant."