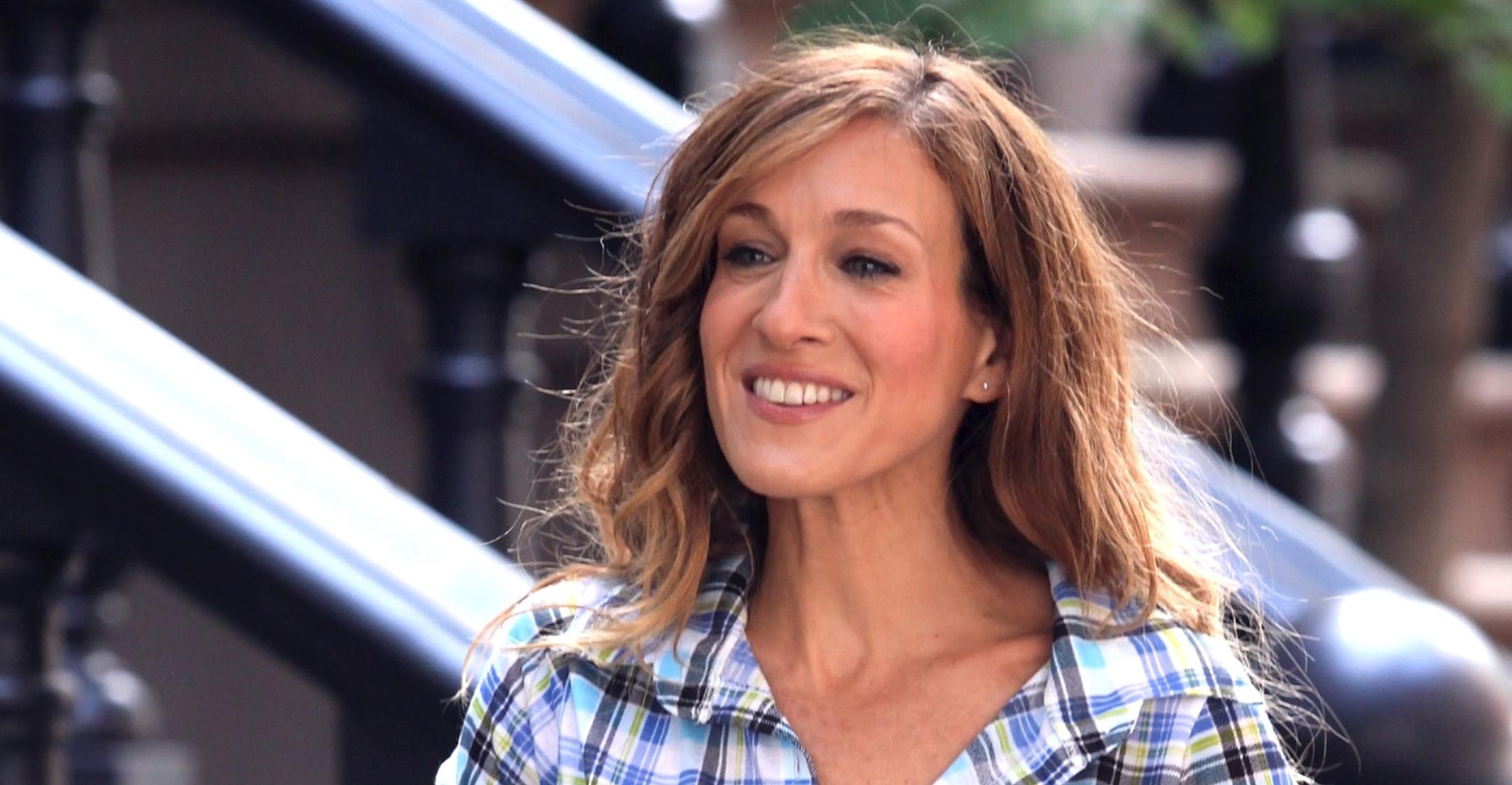 Pour Yourself A Cosmo: Sarah Jessica Parker Reveals Production On The 'Sex And The City' Sequel Has Kicked Off!
Carrie Bradshaw is officially back in Manhattan! On June 10, Sarah Jessica Parker posted an Instagram showing the exterior of her character's West Village apartment to reveal that filming for And Just Like That, the sequel to Sex and the City, has started filming.
Article continues below advertisement
"Pure coincidence AND JUST LIKE THAT, we find ourselves on this street called Perry the night before it all begins again," the actress captioned the photo. "[Michael Patrick King], here we go. And I'm thrilled and terrified. X, SJ."
Just hours later, the shoe designer shared a photo of the series' script.
"1st Table Read," she teased. "Got here way too early. Nerves all a wonderful jumble."
Article continues below advertisement
Article continues below advertisement
The revived series follows lifelong pals Bradshaw (SJP), Miranda Hobbes (Cynthia Nixon) and Charlotte York (Kristin Davis) as they navigate love, life and everything that comes along with being a woman in your 50s.
Costar Kim Cattrall, who plays Samantha Jones, opted not to return to the show, and HBO Max CCO Casey Bloys hinted that her character's absence will be addressed in the 10-episode first season.
"Just as in real life, people come into your life, people leave. Friendships fade, and new friendships start. So I think it is all very indicative of the real stages, the actual stages of life..." he shared with TV Line. "They're trying to tell an honest story about being a woman in her 50s in New York. So it should all feel somewhat organic, and the friends that you have when you're 30, you may not have when you're 50."
Article continues below advertisement
It's been rumored that Parker and Cattrall never got along, but the former dispelled rumors of a feud.
"I don't dislike her. I've never said that. Never would," she stated. "Samantha isn't part of this story. But she will always be part of us. No matter where we are or what we do."
Article continues below advertisement
On the other hand, plenty of recurring characters from the original drama will return, including Carrie's on-off love Mr. Big (Chris Noth), her bestie Stanford Blatch (Willie Garson), Miranda's love Steve Brady (David Eigenberg) and Charlotte's husband, Harry Goldenblatt (Evan Handler).
Though the cast hasn't revealed many details about the show, Garson offered up some info to Us Weekly.
"These are not Sex and the City episodes. These are And Just Like That episodes. It's an easy thing to talk about, you know — remake, reboot, they use all these horrible words — and for us, I don't believe it's either of those things," he explained. "It's new episodes about people that we know and their lives now, which has nothing to do possibly with their lives 10 years ago."