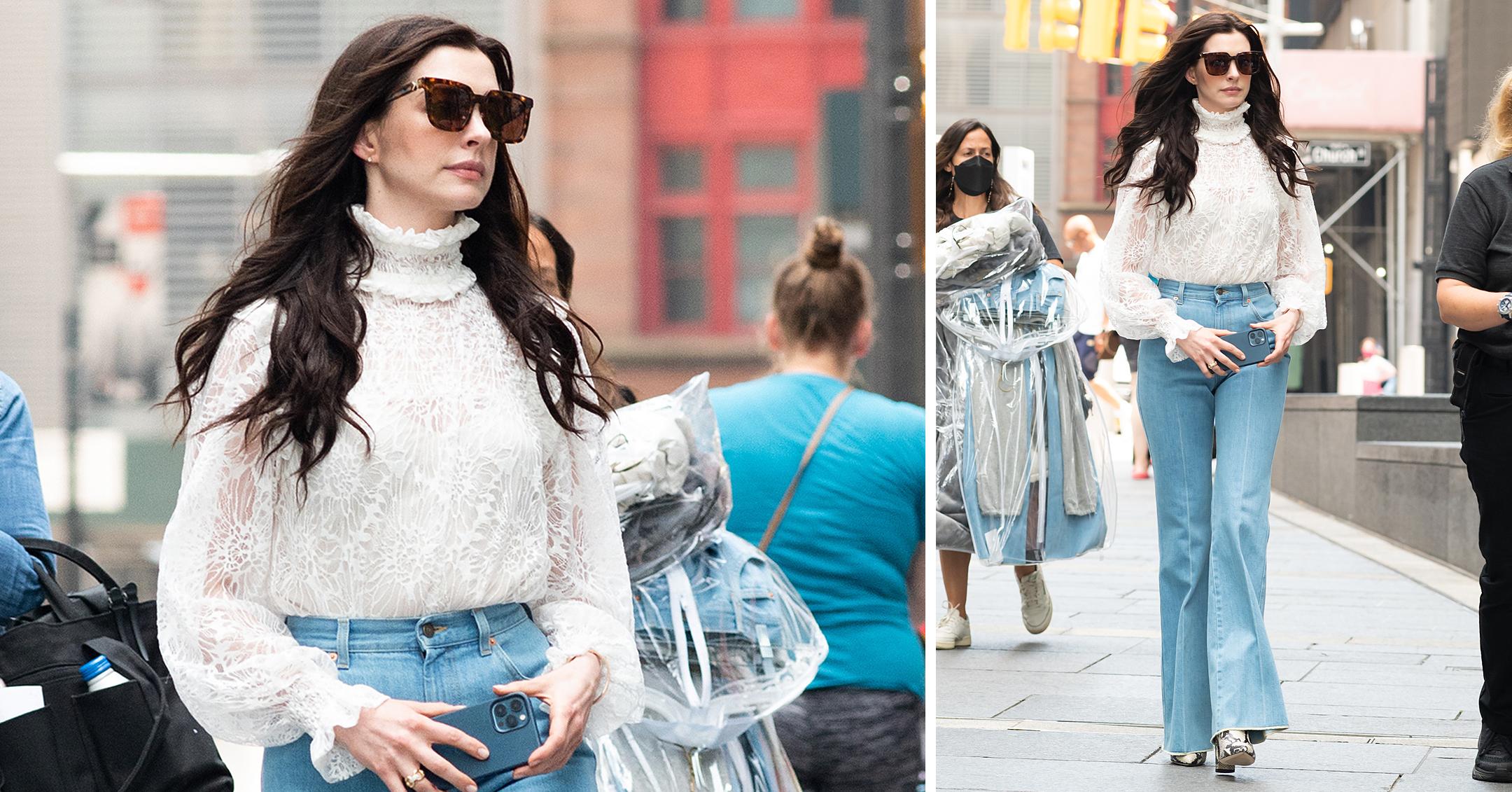 Groovy! Anne Hathaway Gives Off Major '70s Vibes As She Films For A New TV Miniseries In NYC — Pics
Back in her hometown! On June 7, NYC native Anne Hathaway was seen in the Financial District to film for her upcoming AppleTV+ miniseries WeCrashed.
The drama, which is based on the podcast, "WeCrashed: The Rise and Fall of WeWork," recounts "the greed-filled rise and inevitable fall of WeWork, one of the world's most valuable startups, and the narcissists whose chaotic love made it all possible."
Article continues below advertisement
The actress stars as Rebekah Neumann, the wife of WeWork cofounder Adam Neumann, who's played by Jared Leto.
Keep scrolling to see Hathaway strutting her stuff down the Manhattan streets!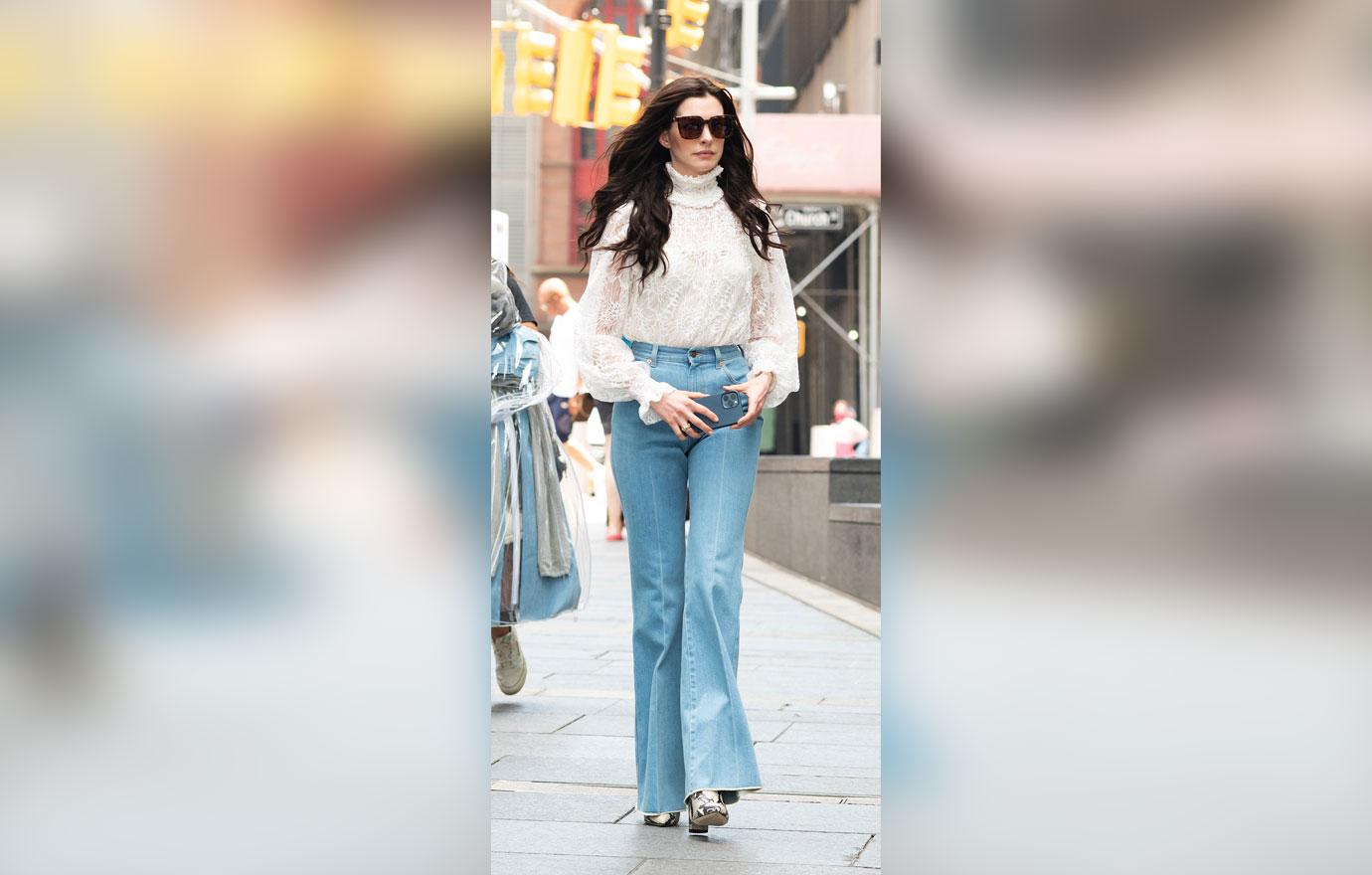 It's a good thing the star's white turtleneck blouse was made of breathable lace, as the Big Apple was in the middle of the season's first heat wave. Her character also rocked pleated, light-wash flared jeans, snakeskin booties and pair of sunglasses.
Hathaway was first seen filming for the show last month.
Article continues below advertisement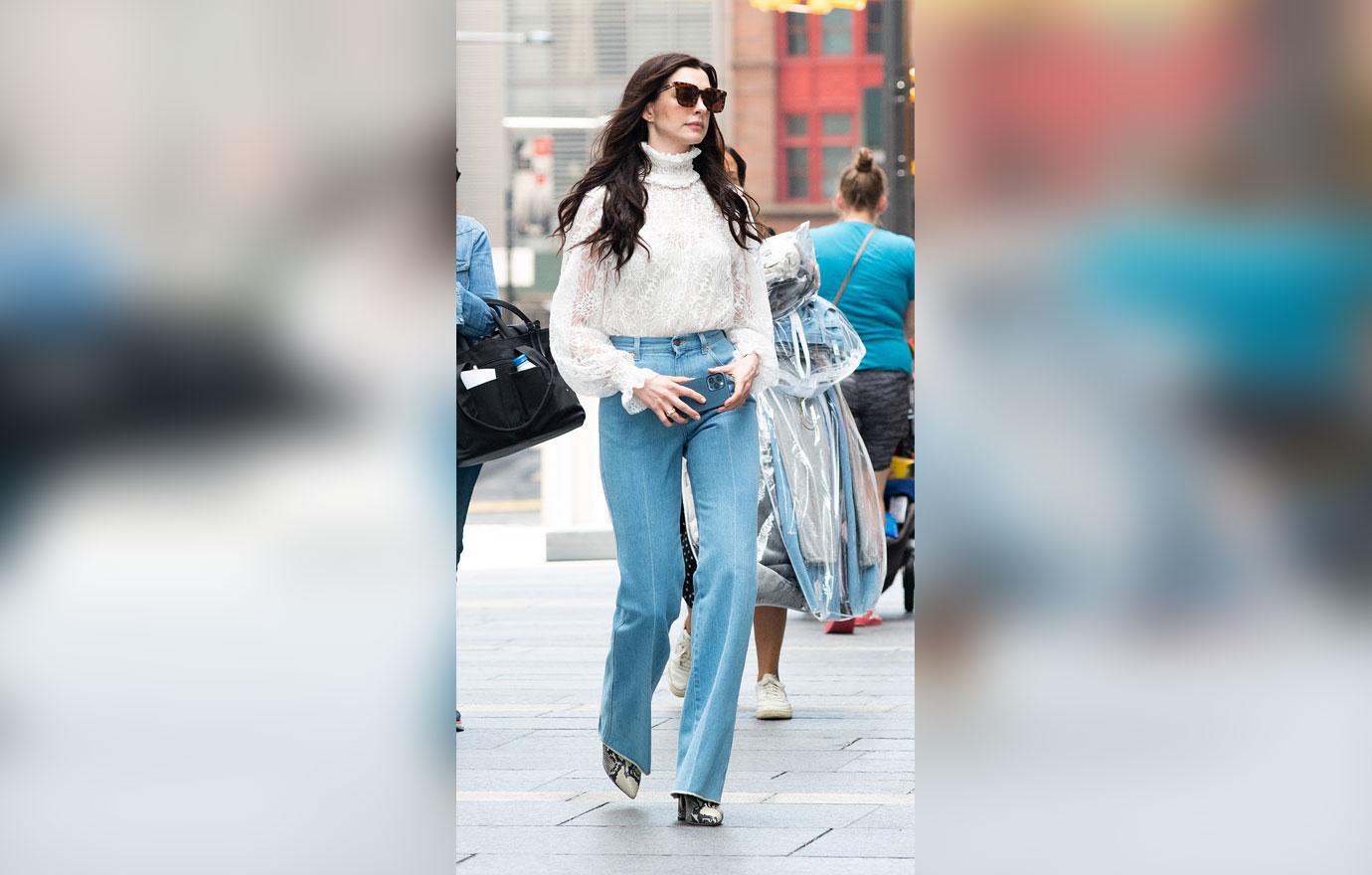 Both the Les Misérables star and Leto are executive producers on the 8-episode series, which was created by Drew Crevello and The Office screenwriter Lee Eisenberg.
Though she once felt bored with the roles being offered to her, she now has "a better approach to the search. As a result of identifying something I wanted to do, I've made myself better," she explained. "I'm having an inspiration to find scripts that mean something to me."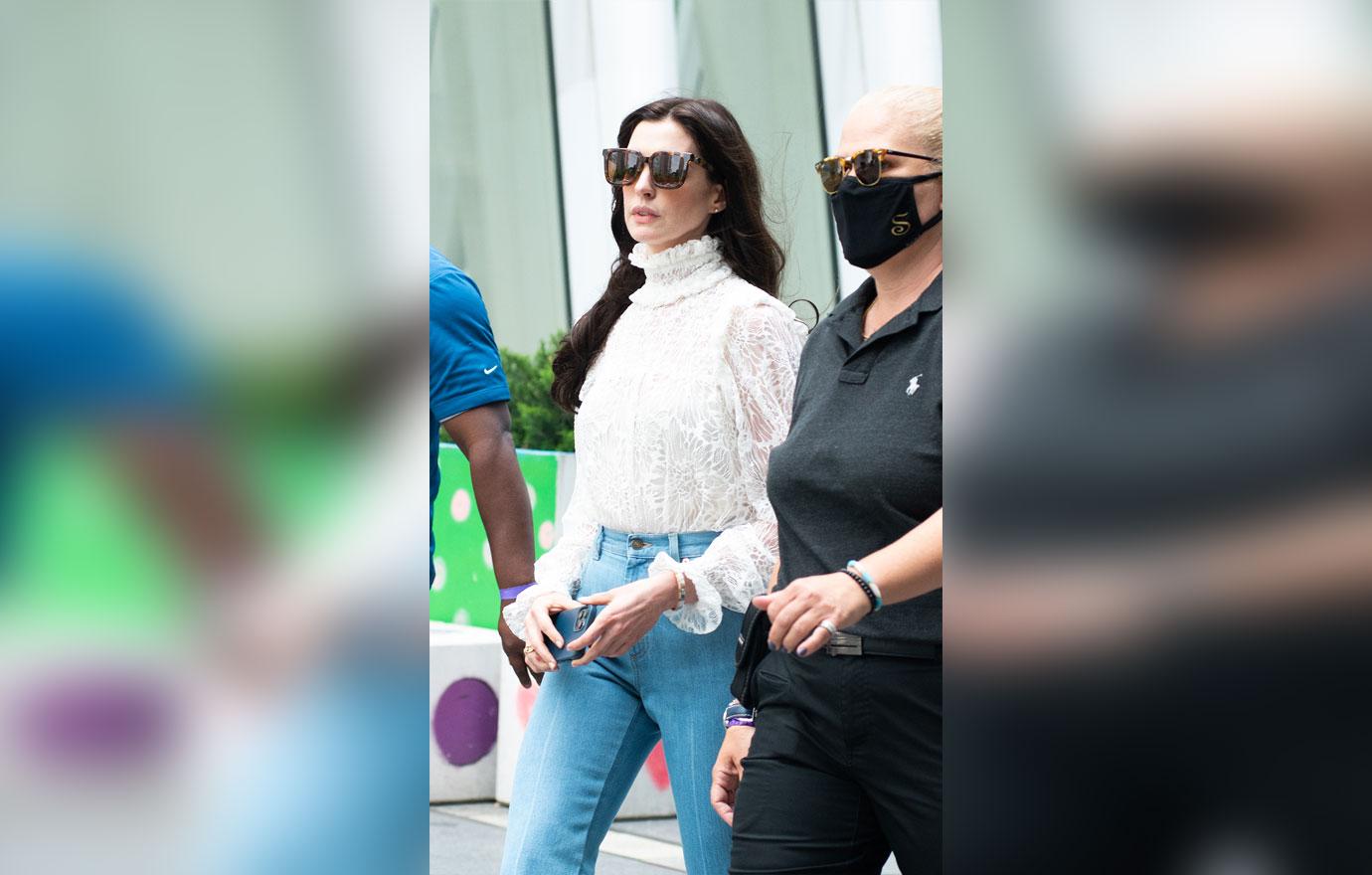 During a break, the Oscar winner chatted with the crew.
Hathaway's been acting since 2001, but she has no plans on stopping! "I want to do everything. I want to do it for as long as they will let me. I want to be that lady in my 70s that they have to find a way around the insurance," she confessed. "I have ideas. I'm taking a lifetime approach. If I had to give it up tomorrow, I've had such a fun run. I've really had some wonders in my time."
Next up for the brunette beauty is a role in She Came To Me, a rom-com she'll star in alongside Marisa Tomei and Matthew Broderick.