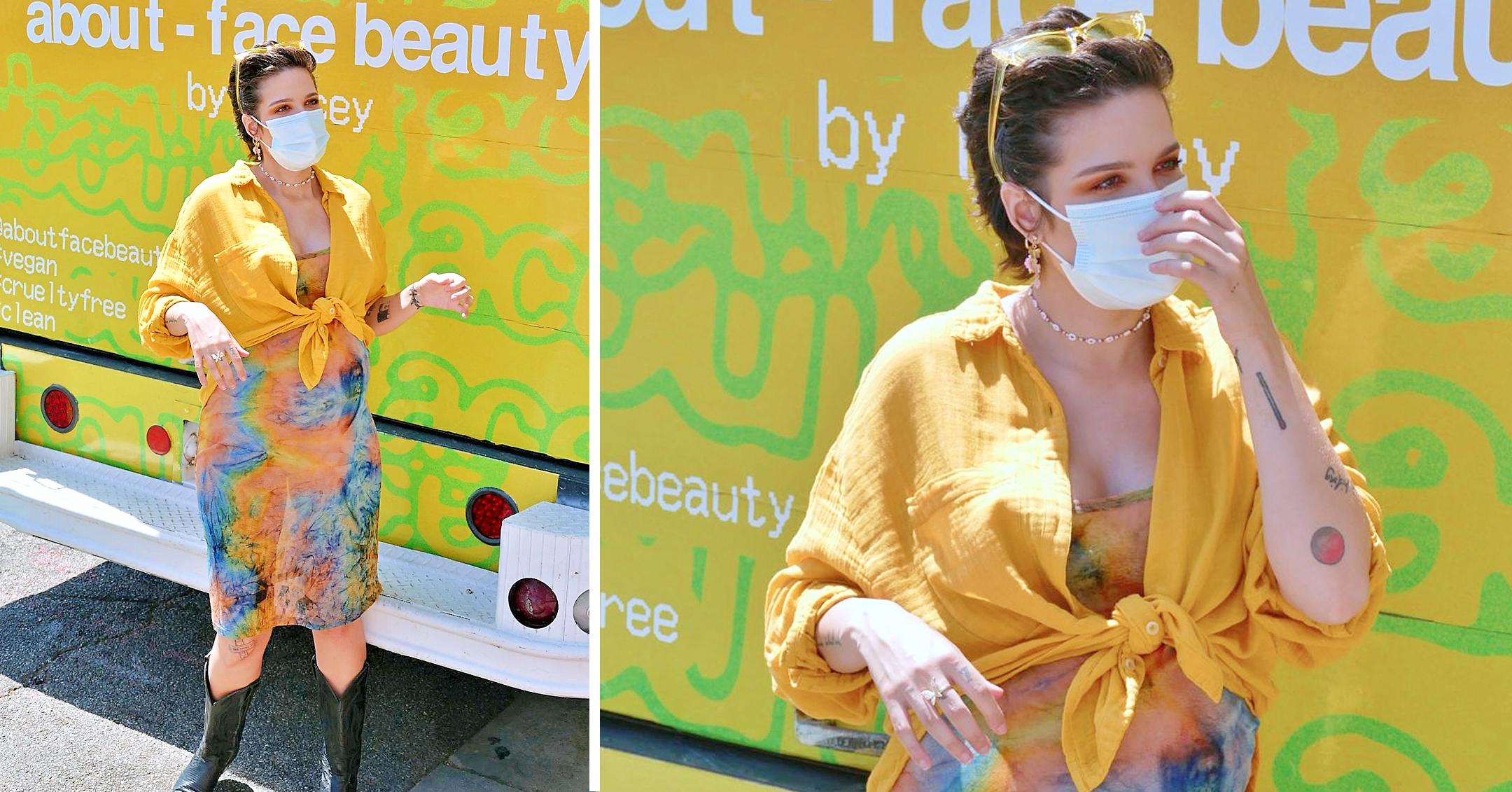 Halsey Covers Her Baby Bump In A Tie-Dye Dress & Greets Fans While Launching About-Face Beauty's Summer Collection — Pics
Halsey may be in the third trimester of her first pregnancy, but the singer still found time to greet her fans!
Article continues below advertisement
This week, the "Bad at Love" crooner is celebrating the release of her About-Face Beauty's summer collection by having an ice cream truck drive around Los Angeles to offer products and sweet treats to customers. And on June 5, the star made an appearance herself at a pit stop.
Scroll down to see her growing baby bump!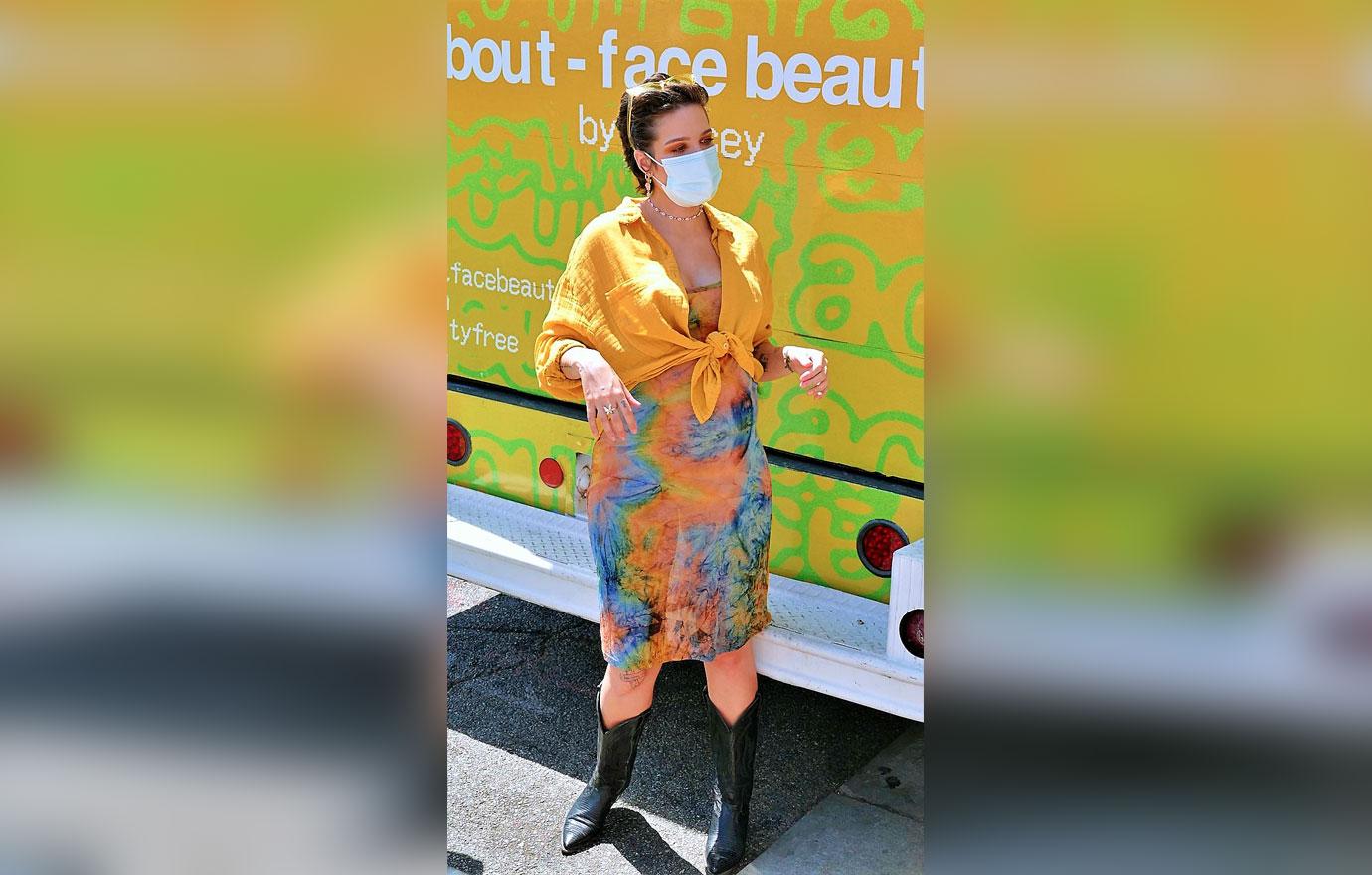 The singer wore a deep yellow top over a tie-dye dress and a pair of black cowboy boots to greet her adoring fans.
Earlier in the day, she admitted that getting dressed with her belly isn't always easy. "I put shoes on by myself today and they were cowboy boots," she tweeted. "Small victories."
Halsey has been candid about watching her body change throughout her pregnancy. "I've been thinking lots about my body. it's strange to watch yourself change so quickly. I thought pregnancy would give me very strong, binary feelings about 'womanhood' but truly it has leveled my perception of gender entirely," she shared in February. "My sensitivity to my body has made me hyper aware of my humanness and that's all. Doing a remarkable thing. And it's grand. I hope the feeling lasts."
Article continues below advertisement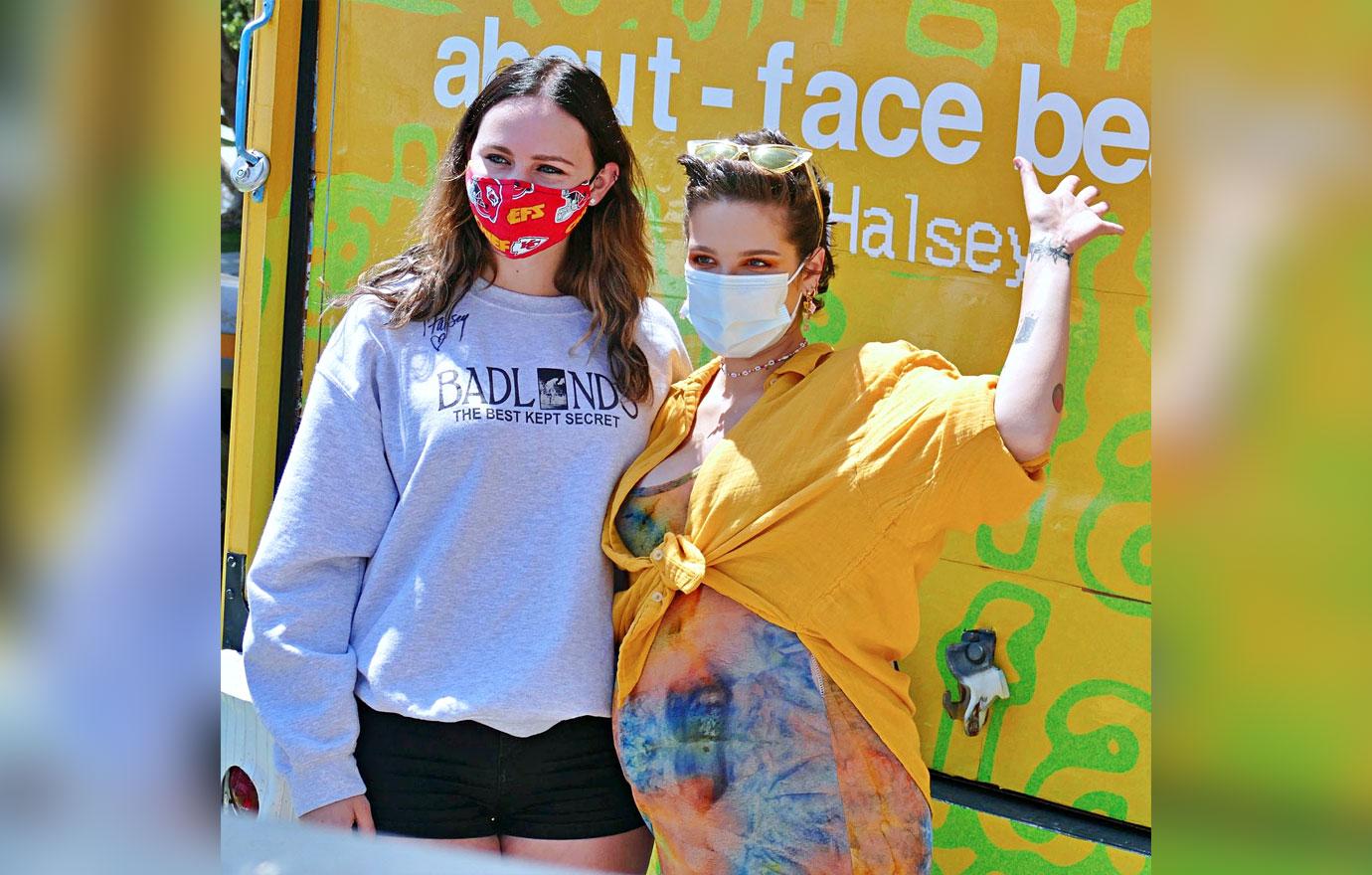 The superstar and her fans wore masks as they posed for the cameras.
Her latest cosmetic launch, which debuts on June 8, includes matte eyeshadows, lip glosses and a highlighter.
"There is a unique intensity, neutrality and wistful affection for the colors in my summer collection," she revealed. "It's dramatic, but familiar and approachable even if you have never tried an orange shadow. But beyond the color pay-off is the dreaminess and creaminess of these formulas that draw you in."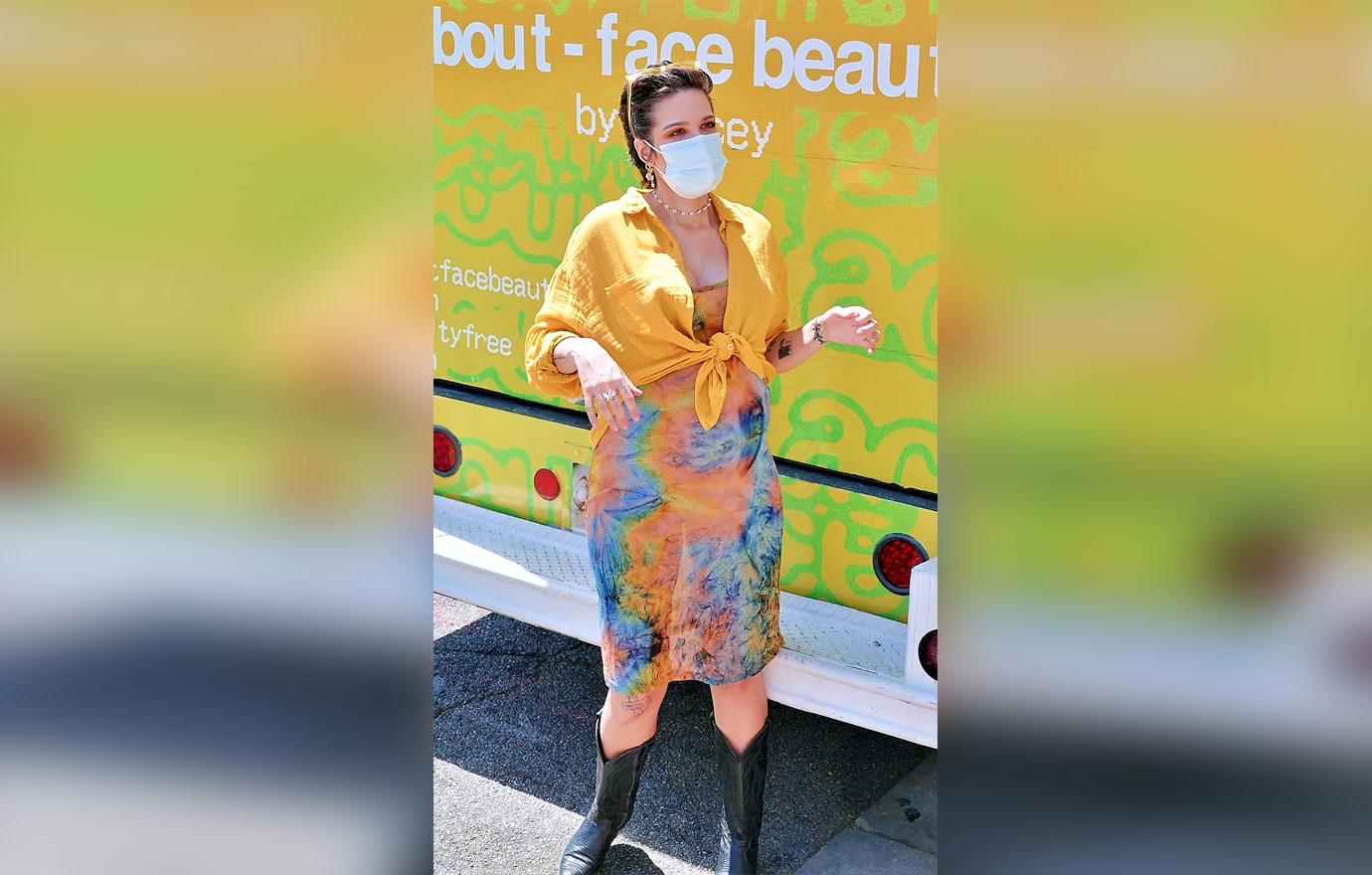 The Grammy nominee declared that the new eyeshadow shades — like bright green and yellow — are some of her "favorite" to date. Lip products are available in hues like candy pink and iced mauve.
"I want young people to feel like they're brave enough to leave the house with, like, lime green eyeshadow and black lipstick on," she shared with Byrdie of why she always includes bold colors in her products.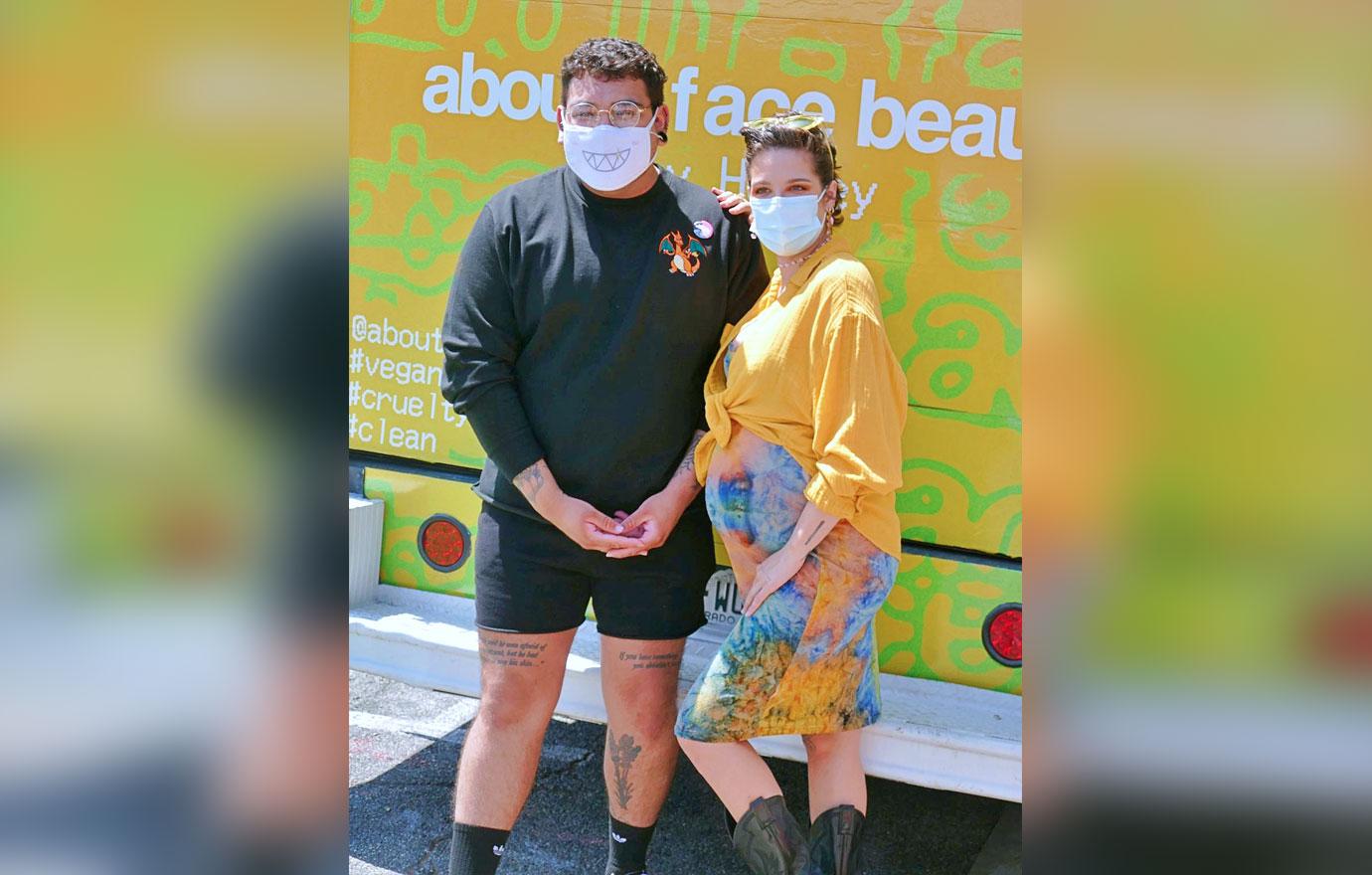 Halsey was first inspired to create fun makeup after she became "exhausted with this industry of Instagram filters."
"It's gotta be damaging to your brain to constantly be looking at yourself through an altered lens and being disappointed with what your face actually looks like," she noted. "I have to make peace with my face ...That's what I want About-Face to be: loving and appreciating what you look like."