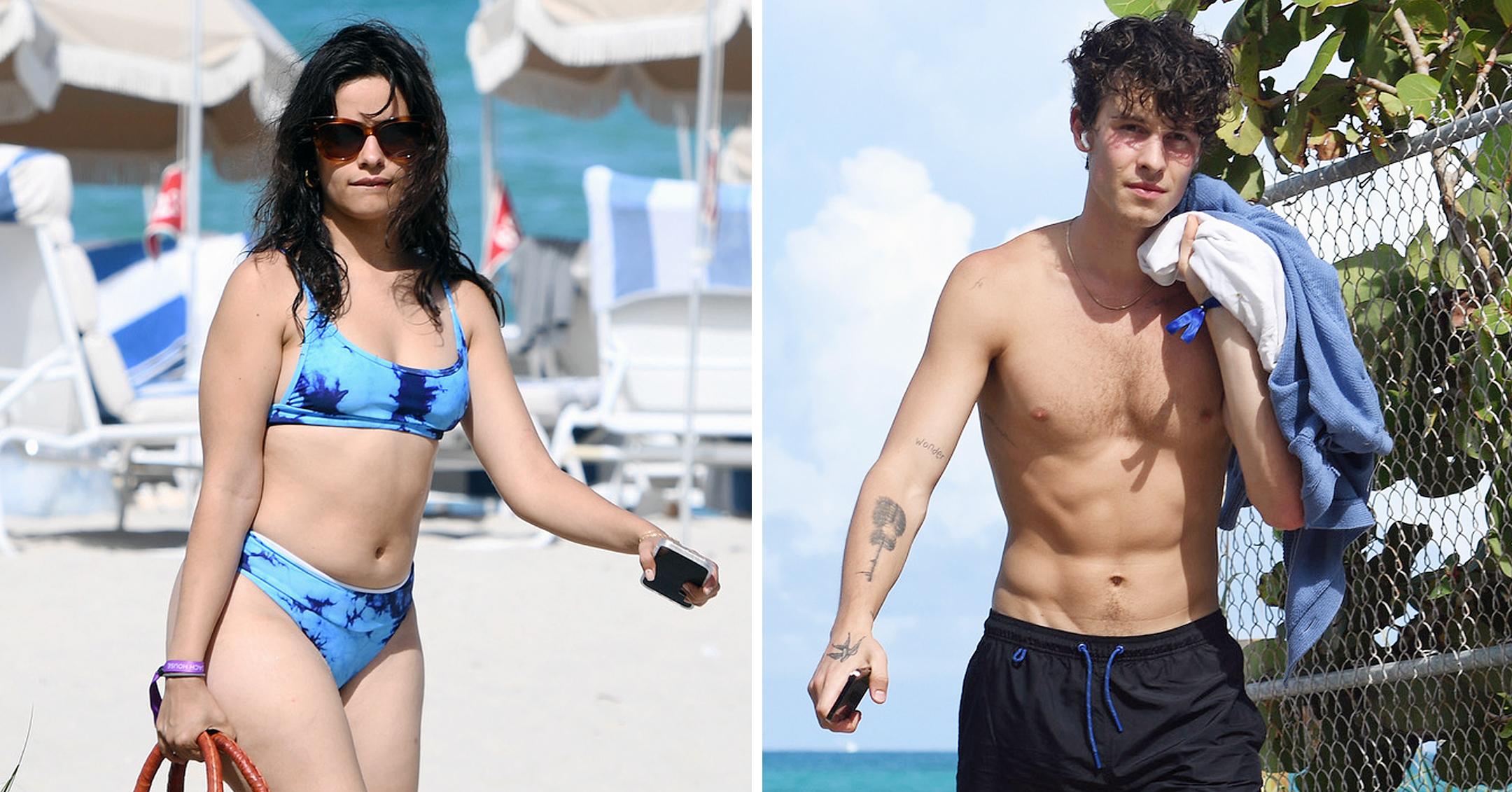 Camila Cabello Dons Tie-Dye Two-Piece While Having Fun In The Sun With Boyfriend Shawn Mendes — See Photos!
Article continues below advertisement
After social media users saw the photos, some began body-shaming the star — but just as many fans defended her. Though the singer didn't directly address the situation, shortly after, she wrote on Instagram, "thank u for the love yesterday and today, i love y'all."
Scroll down to see pictures from the couple's day out in the sun.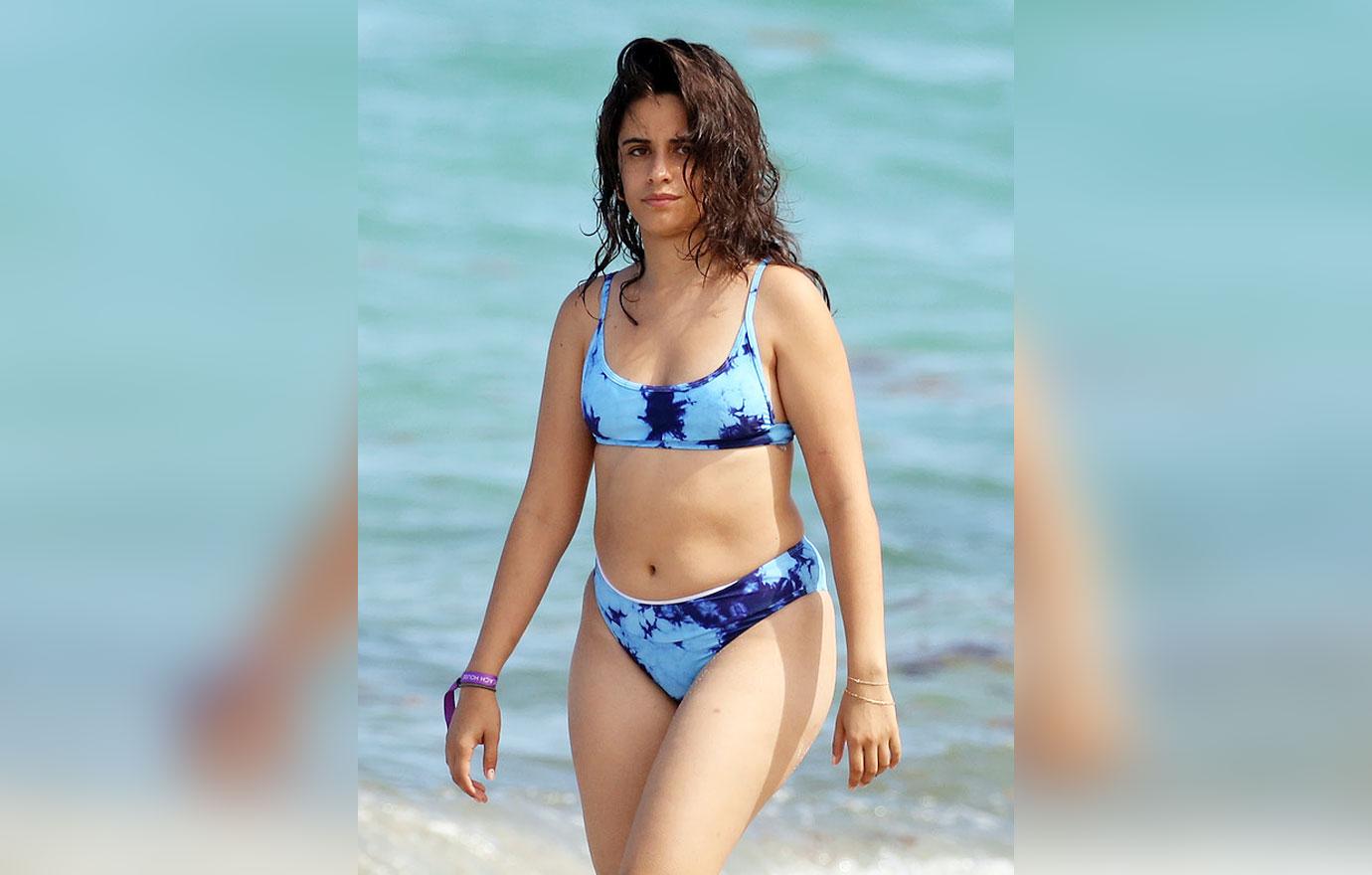 The singer strolled the sand in a tie-dye two-piece, which she simply accessorized with two delicate gold chain bracelets.
Cabello has taken a stand against body bullies in the past, noting that their cruel words cause people to post edited photos, which are effecting younger generations.
"They're constantly seeing photoshopped, edited pictures and thinking that's reality, and everyone's eyes get used to seeing airbrushed skin, [and] suddenly they think THAT'S the norm. ?!!! It isn't. It's fake. AND FAKE IS BECOMING THE NEW REAL," she explained. "We have a completely unrealistic view of a woman's body. Girls, cellulite is normal, fat is normal. It's beautiful and natural."
Article continues below advertisement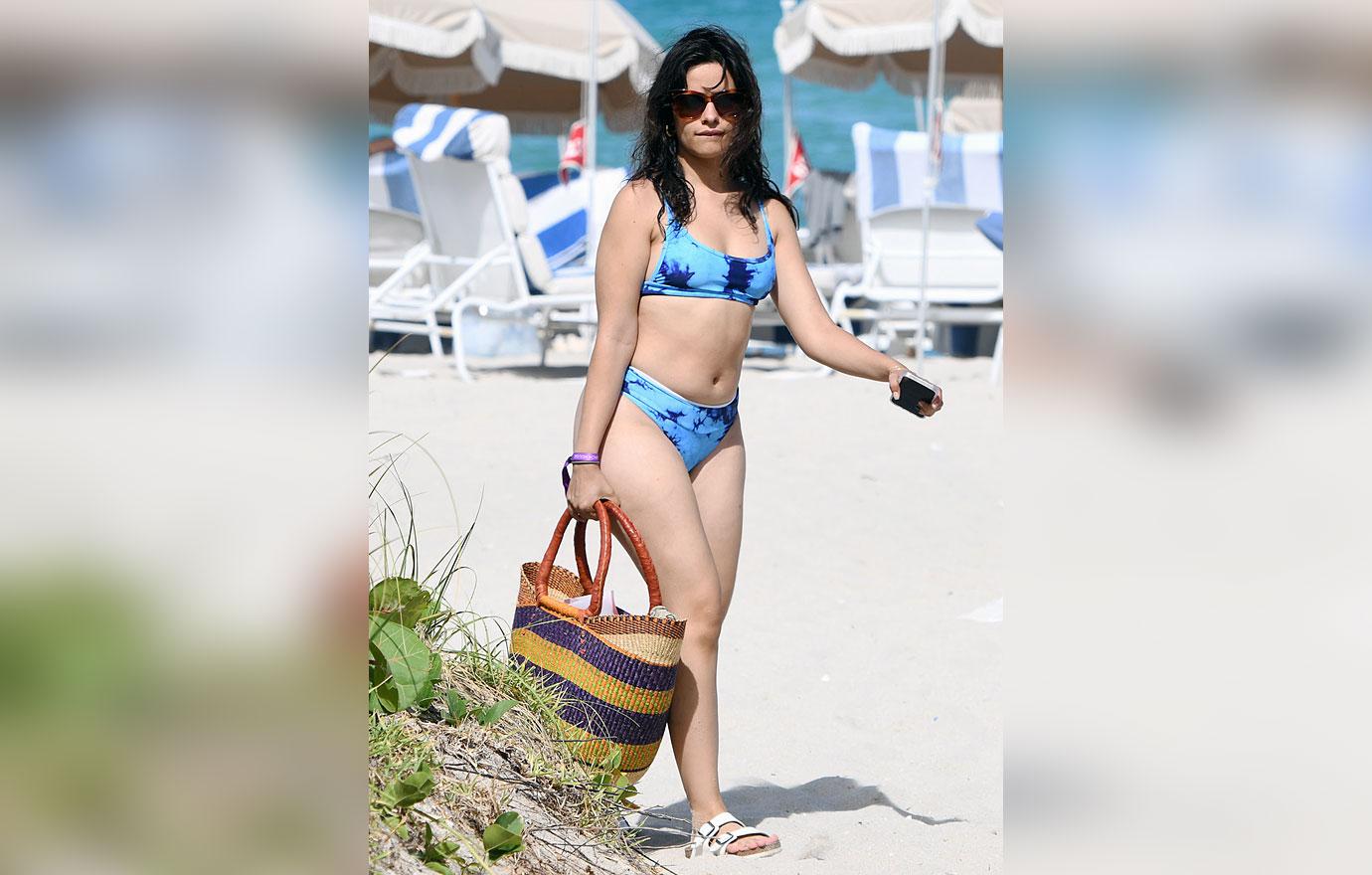 The Cinderella star also brought a woven beach bag in addition to a pair of sunglasses and white Birkenstock-like slide sandals.
The "Never Be the Same" crooner has acknowledged that her fashion sense has changed since she left girl group Fifth Harmony in 2016.
"As a solo artist, I don't have to worry about matching a group look, which can be quite challenging because you have to fit with everyone else," she noted to PEOPLE. "I think my style has evolved because I've evolved as a person."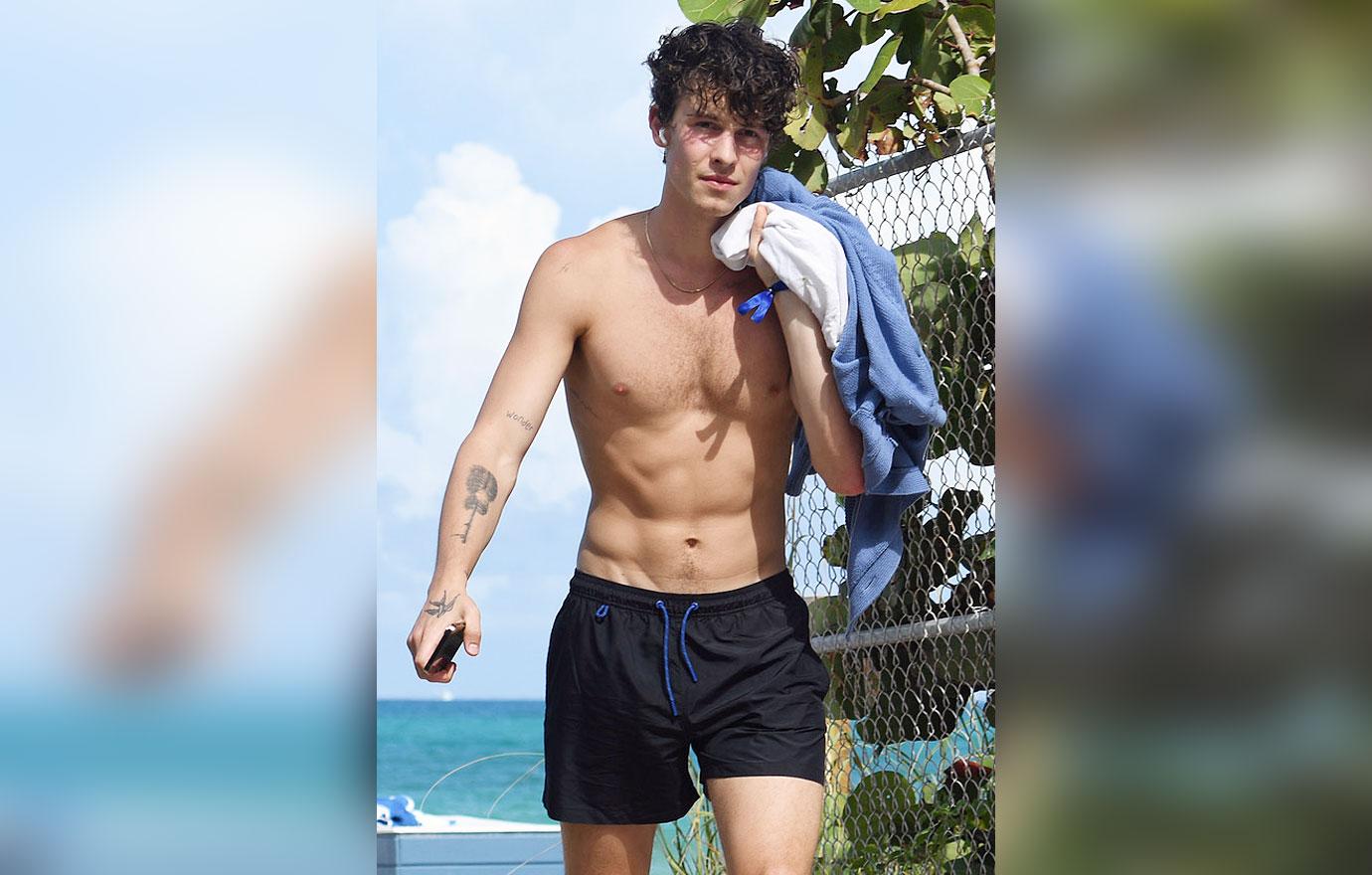 Muslce man! Mendes put his chiseled abs on display while spending time with his favorite lady, who he quarantined with during the pandemic.
Last year, they decided to adopt a golden retriever, naming the adorable pup Tarzan. "During uncertain times like this we need a reminder that sweet miracle things like puppies exist in the world too, meet the new member of the pack: Tarzan!" Cabello announced via Instagram in November.
Article continues below advertisement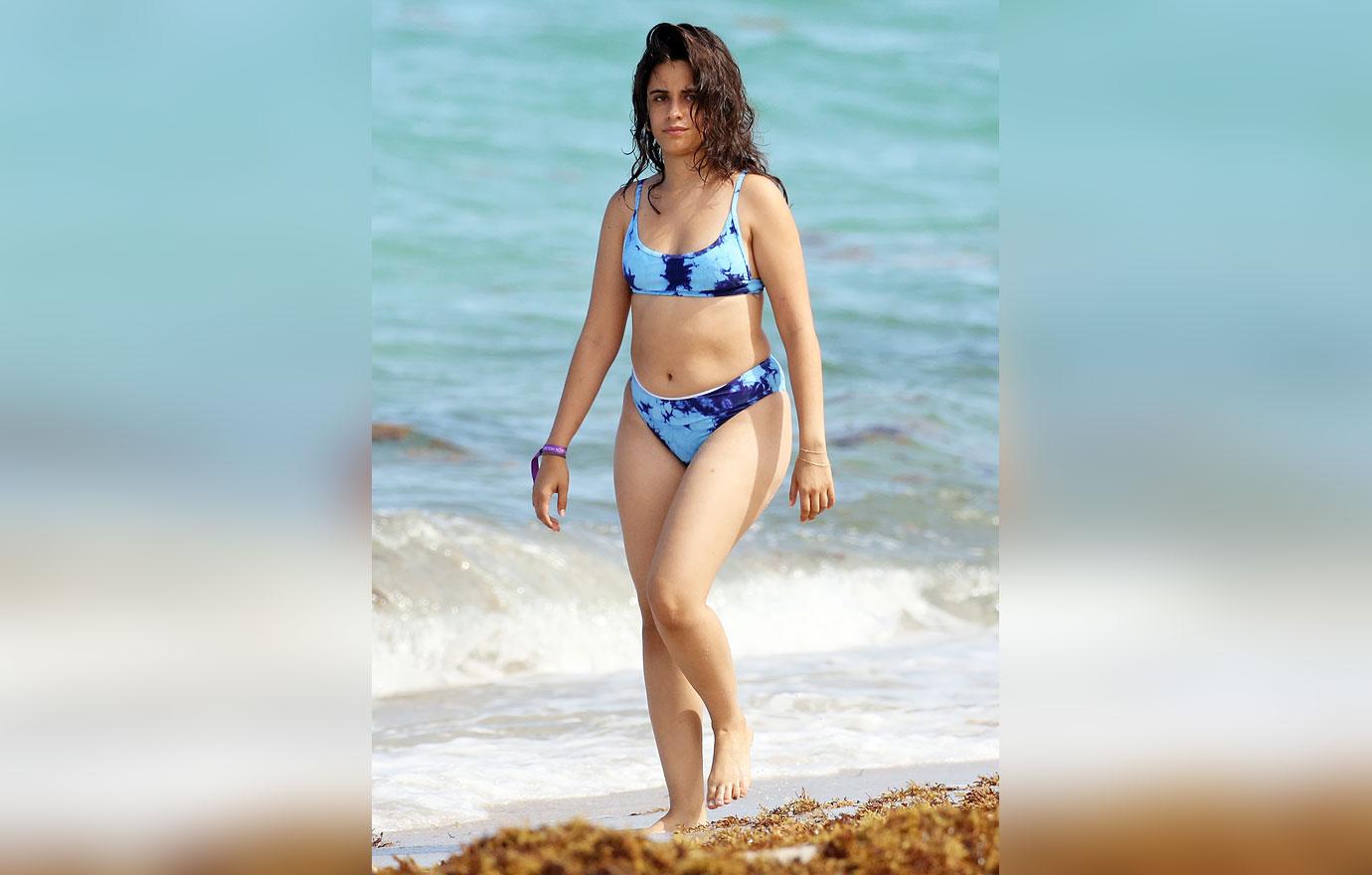 "I'm more comfortable in my own skin now and I don't feel like I have to do as much to feel good. I could wear jeans and a T-shirt with no makeup and feel just as good as when I've been in hair and makeup for two hours and wearing a fancy dress," the Grammy nominee shared. "It's all about feeling comfortable and feeling like yourself."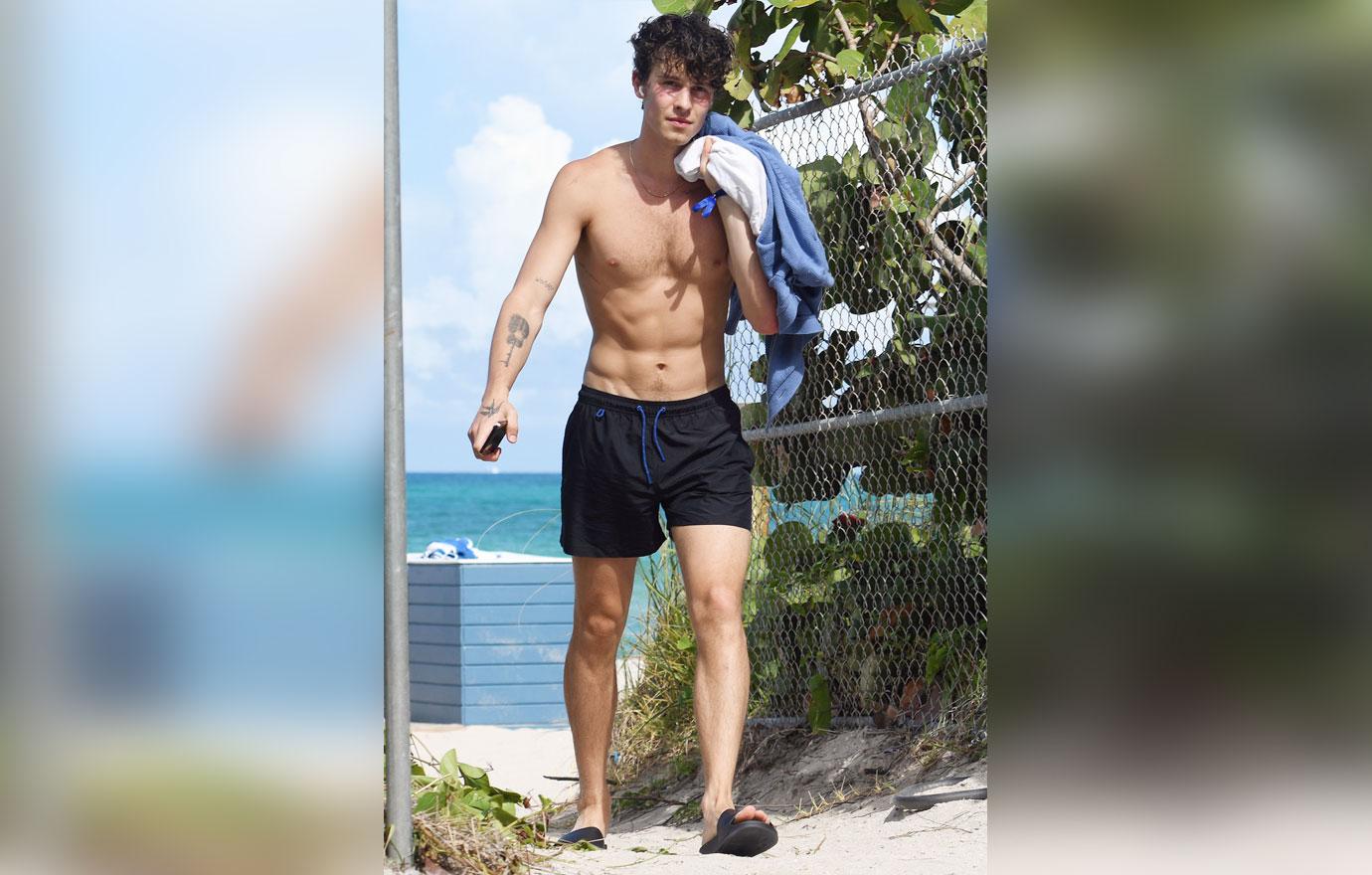 The "In My Blood" singer admitted that he and his love have even discussed marriage!
"Yeah, absolutely, I think for me it's always been if I'm not willing to talk about that stuff, then I kind of check out a little bit, and I don't know, I really think when you know, you know," he told Entertainment Tonight. "She's been one of my best friends since I was, like, 15 years old."