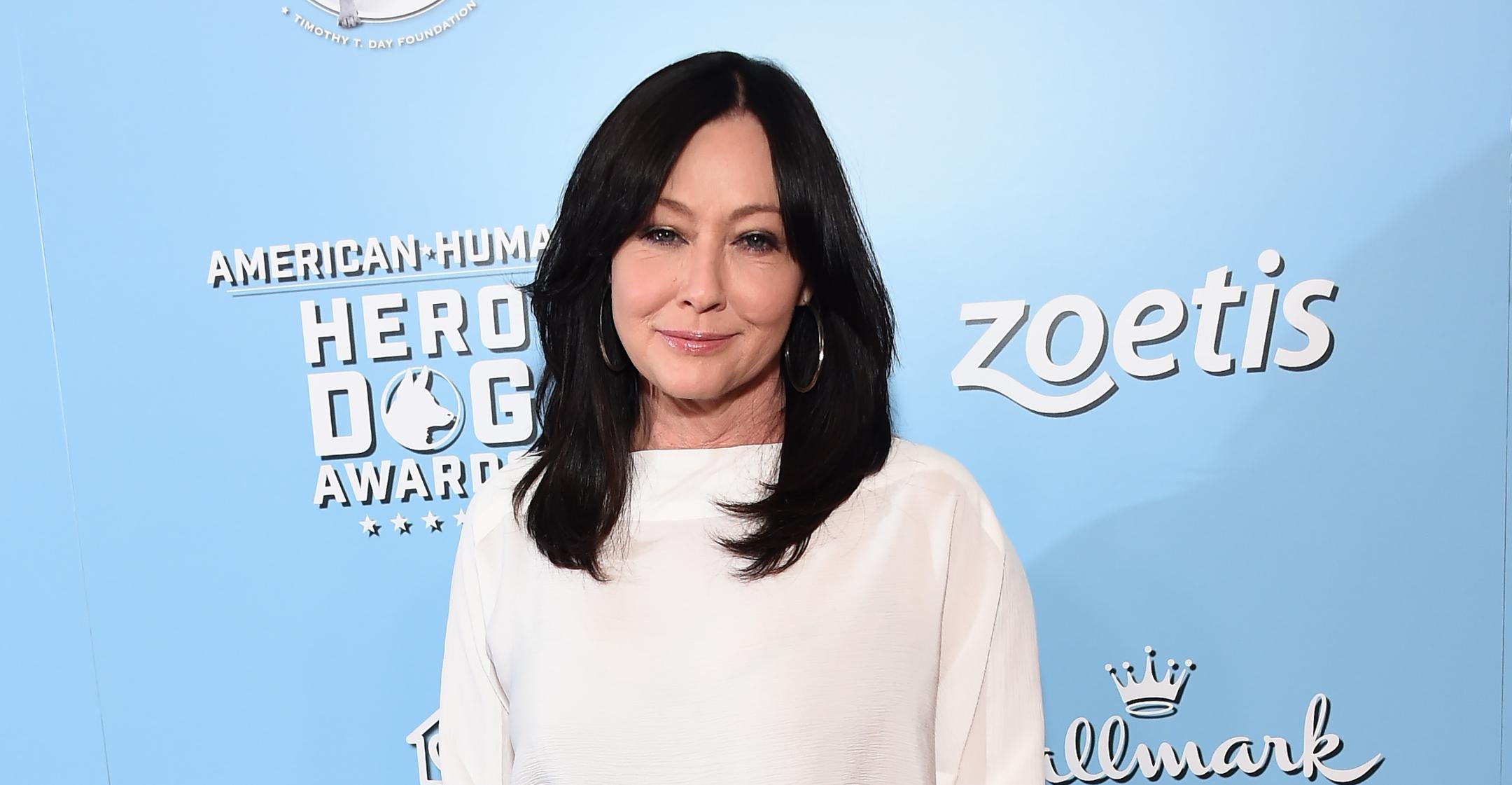 Beauty Is Skin Deep: Shannen Doherty Encourages Women To Ditch The Botox & Embrace Their Natural Face
Shannen Doherty first rose to fame as a child actress, so it's safe to say that when it comes to the world of showbiz, she's seen it all. However, the Beverly Hills, 90210 alum noted that these days, she hardly ever sees women who look like herself on the screen.
Article continues below advertisement
"Watching movies tonight and noticed there were few female characters I could relate to. You know, women without fillers, without Botox, without a facelift," she captioned a bare-faced Instagram selfie. "Women who embraced their face and all the experience it showed."
"I have lived. I love that I've lived and that my face reflects my life," Doherty continued. "I survived a lot yes cancer but more than that. I embrace me now. Finally."
Article continues below advertisement
The Charmed alum added that women need to stop giving into the standards society sets about female beauty.
"Done with the perception magazines and Hollywood try to make us in to," she declared. "I want to see women like me. Women like us."
Article continues below advertisement
Her post earned praise from plenty of other women in Hollywood who have been feeling the same way.
"Thank you. We need more of you," commented model Paulina Porizkova, while Musings magazine founder Susan Downey wrote, "More beauty revealed in your words and you being you. Beautiful inside and out."
"Just thinking time I fixed my face. Hahahah. I got the same adult face as you," wrote pal Selma Blair. "Hard to sit in my hands. Haha, Love you beautiful."
Article continues below advertisement
Doherty formed a new relationship with her own body after her cancer diagnosis and subsequent surgery.
"Your body has been through something so incredibly difficult that your body never fully bounces back. I'm never going to be the size I used to be," she explained to PEOPLE. "Some of my meds that I'm on keep zapping the collagen out of me, so I'm never going to have a wrinkle-free face."
"I'm critical of myself. But there are some things you can't fight," she acknowledged. "I'm trying to be kinder to myself. And I try to live each day as an amazing, precious gift that I've been given."