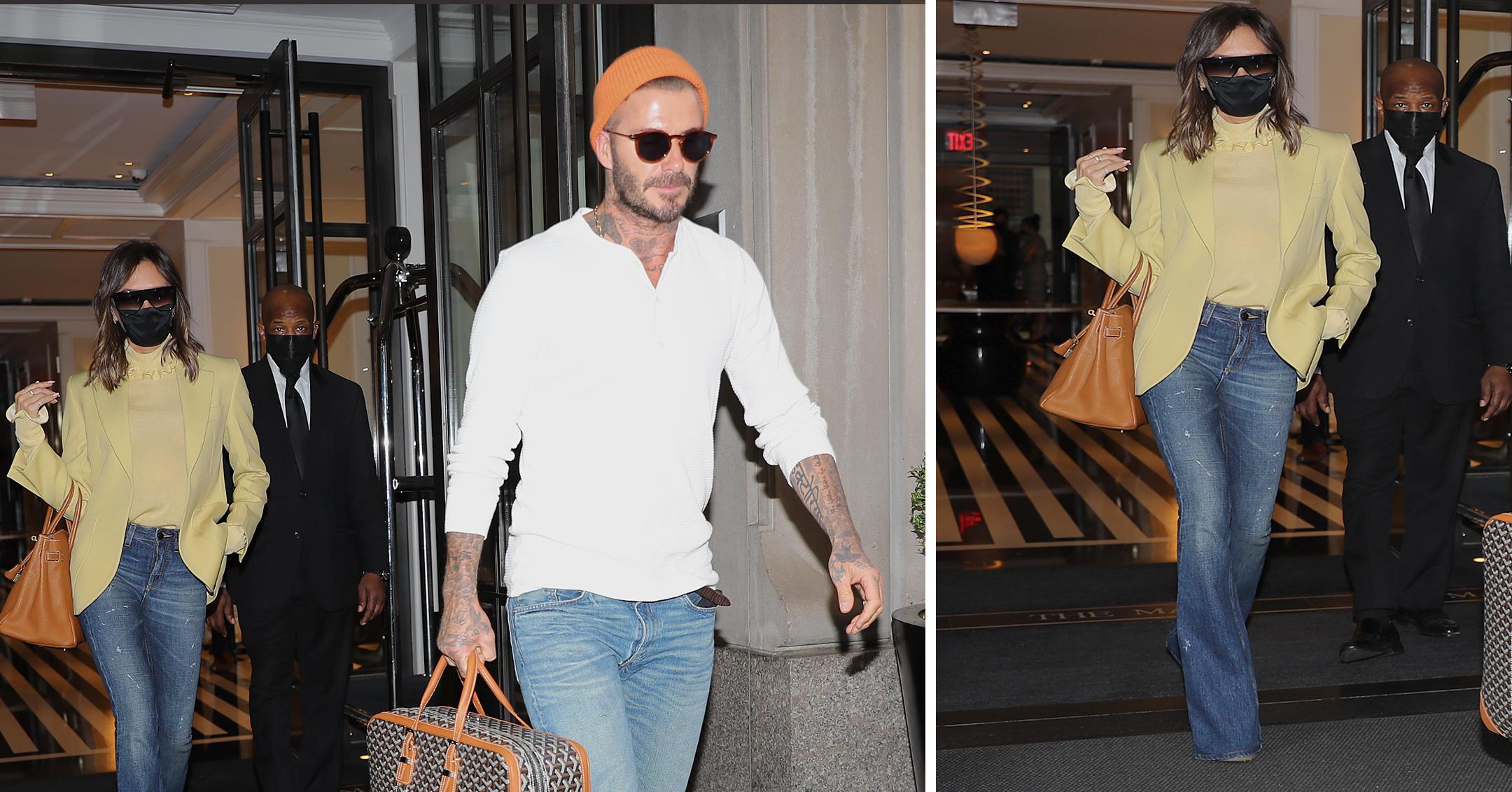 Stylish Couple! Victoria & David Beckham Show Off Their Simple Outfits As They Leave The Mark Hotel In NYC — Pics
The couple that wears jeans together, stays together! Victoria and David Beckham were spotted wearing simple but elegant outfits on May 26, as they headed to the airport.
Article continues below advertisement
The pair — who were staying at The Mark Hotel in NYC — both wore sunglasses as well.
Scroll through the photos below to see Victoria and David's outfits!
Article continues below advertisement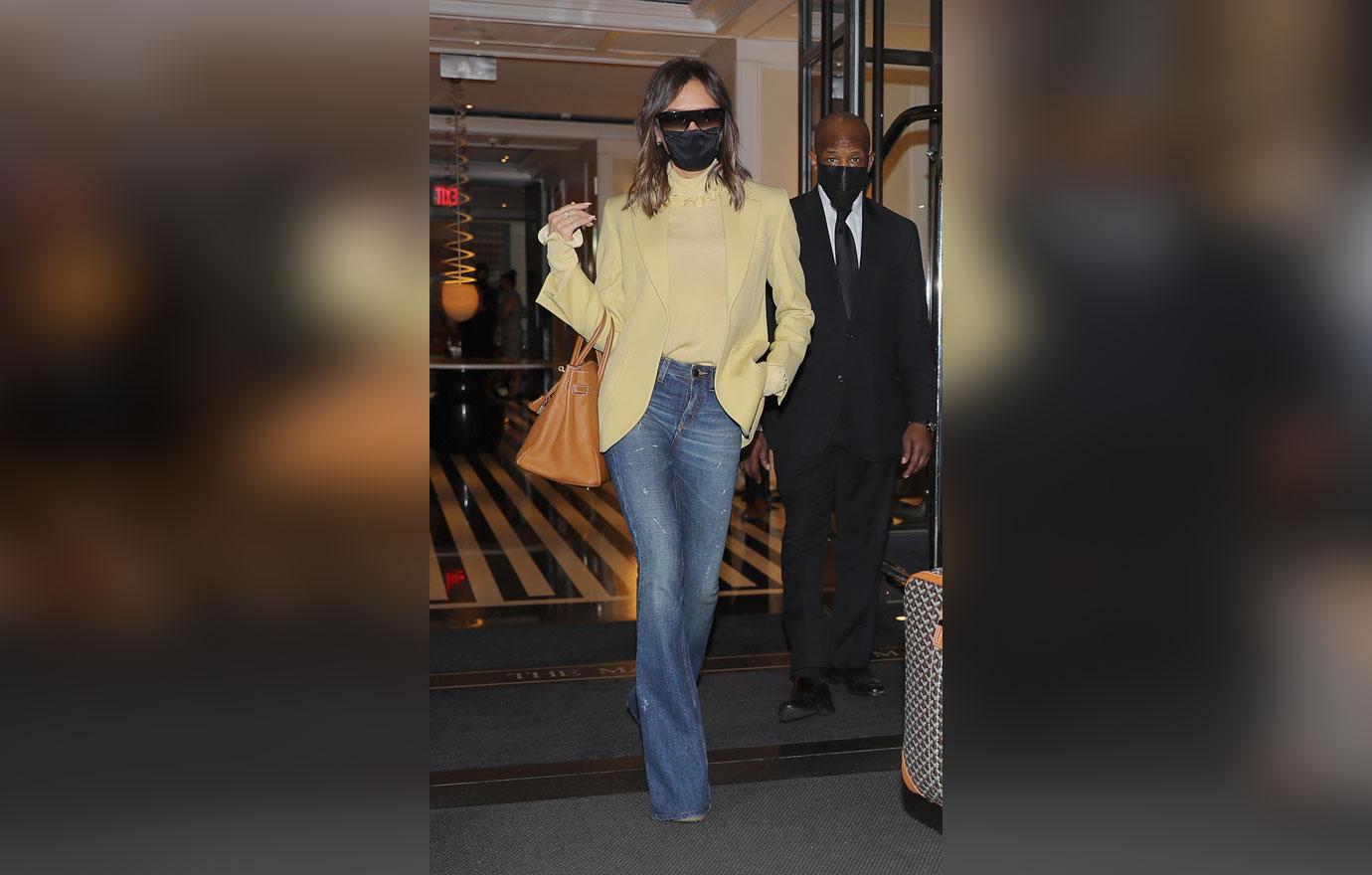 The fashion designer wore a yellow shirt with a matching jacket, which she paired with jeans and a tan purse.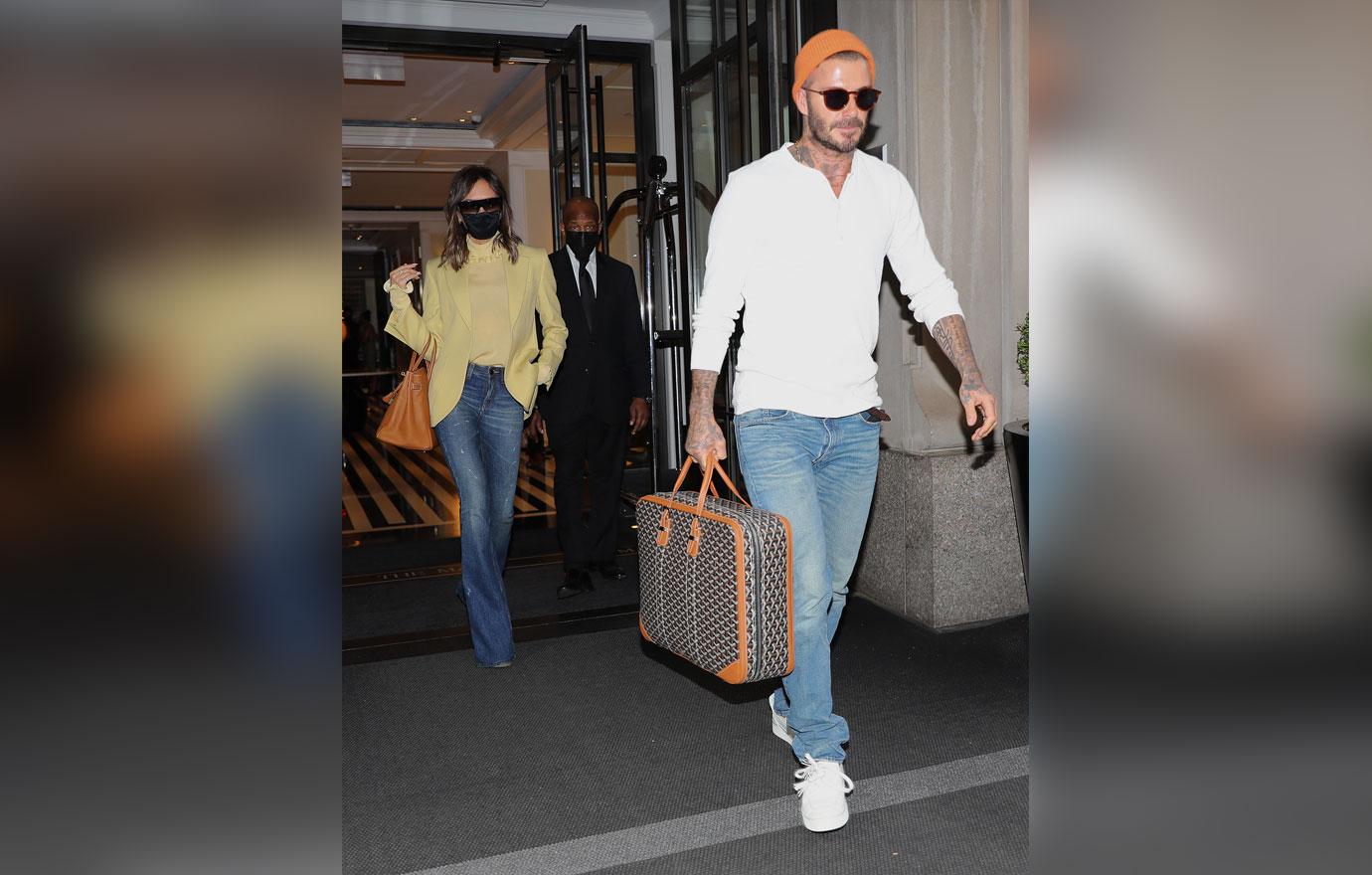 Article continues below advertisement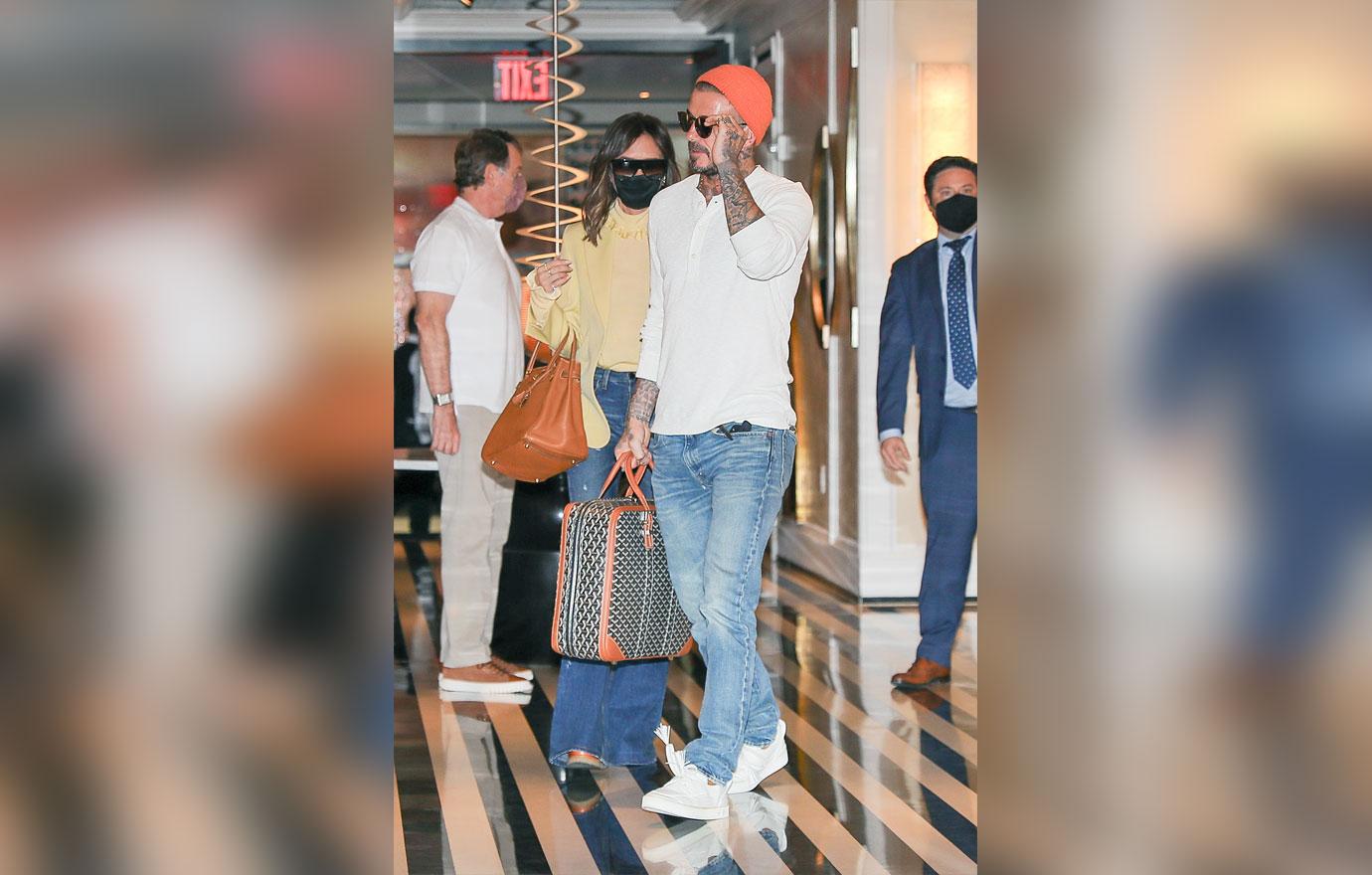 The Hollywood stars even documented their night out via social media.
"Date night in NYC… kisses @davidbeckham," the mom-of-four shared.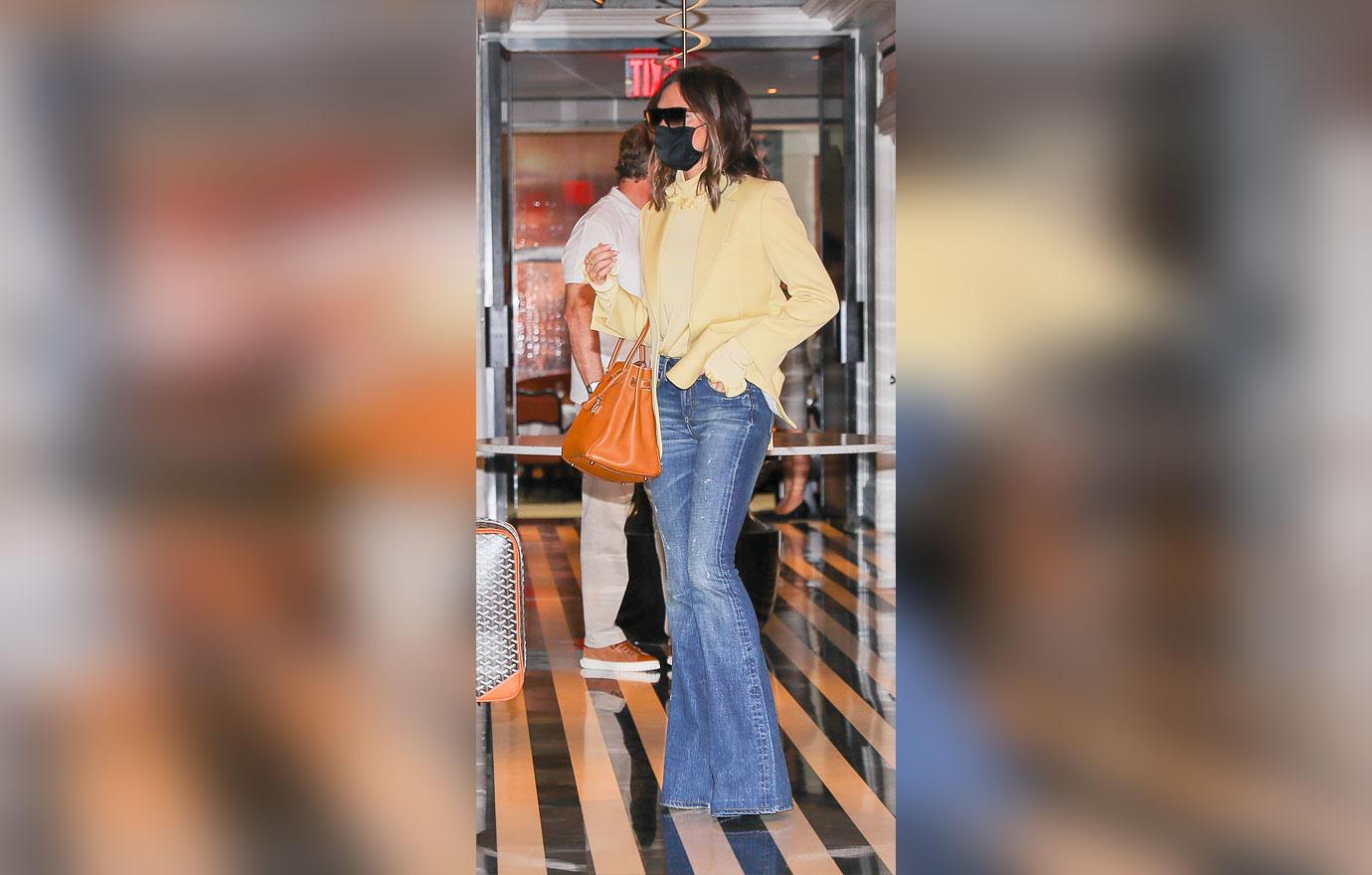 On May 2, the Spice Girls member couldn't help but gush over her husband on his birthday.
"Looks like you're catching me up!! To a very special husband and the most incredible daddy x Happy birthday 🎂🎊🎉 🎈 we all love you so so much 💕 x @davidbeckham x," she wrote.
Victoria and David also want to make sure that their kids are grounded going forward. "We have always led by example, in terms of the way we treat our children, with the way we look after our children, the way we love our children. But we are very strict parents. We want to bring them up as closely as possible to how we were brought up because you have to give them manners, you have to give them boundaries and our children definitely have that," the dad-of-four said.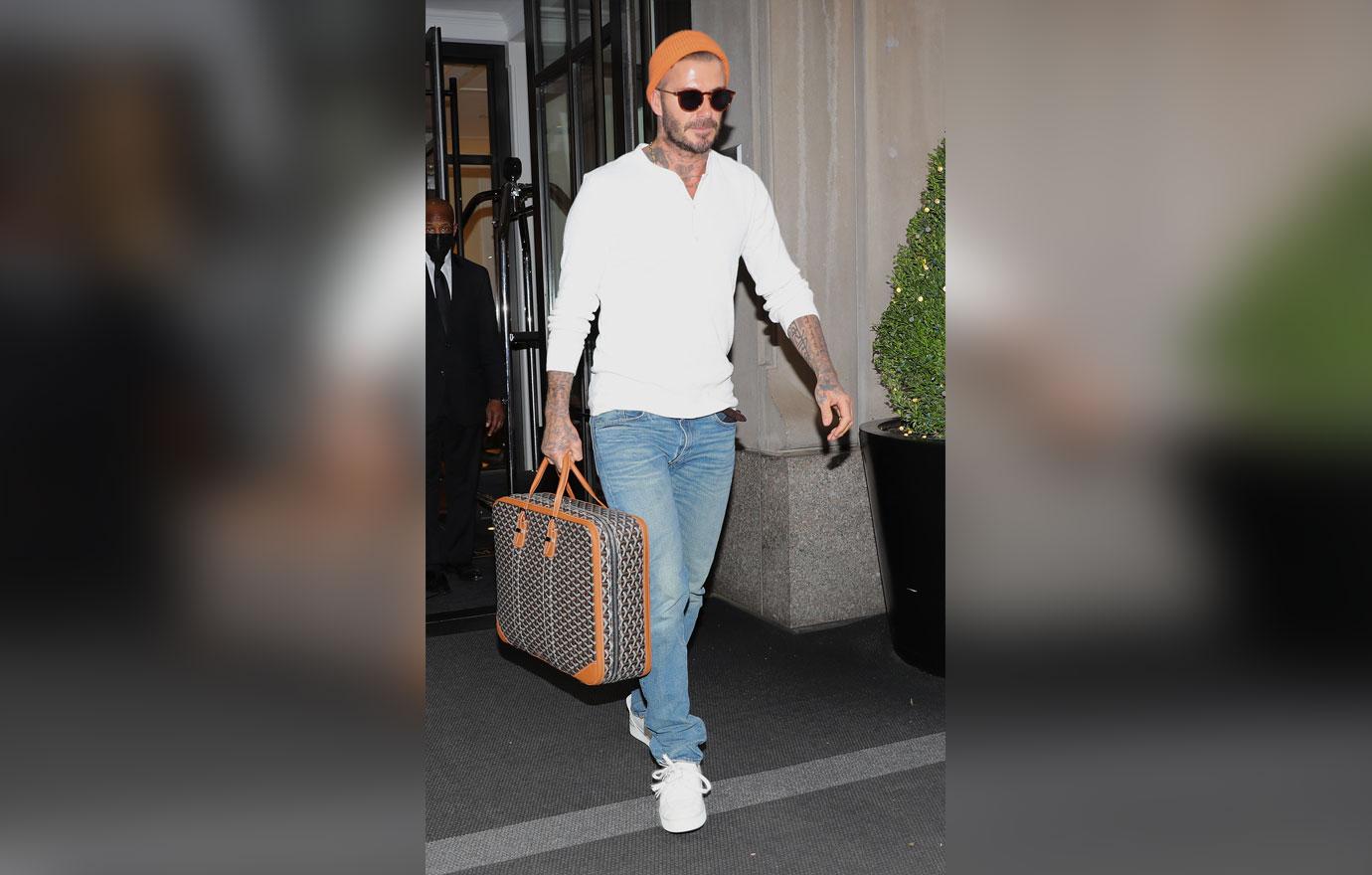 The brunette beauty and the soccer star tied the knot in 1999, and David revealed the moment they met.
"She came to watch me in a game in London with her manager at the time and one of the other Spice Girls, Sporty Spice," he recalled. "She was obviously my favourite [Spice Girl], might be a bit awkward if she wasn't. She'd had a couple of drinks so I decided why not, I'll try and get her number. We talked for about an hour in the players' lounge. She actually got the train up that day so she wrote her number down on her train ticket, which I still have."
He continued, "For the first three months it was amazing because no one found out about us being together. We loved that because we could sneak around. Our first kiss was in the car park of a restaurant. We used to drive to places and just spend as much time together as possible. That was an amazing time in our relationship."