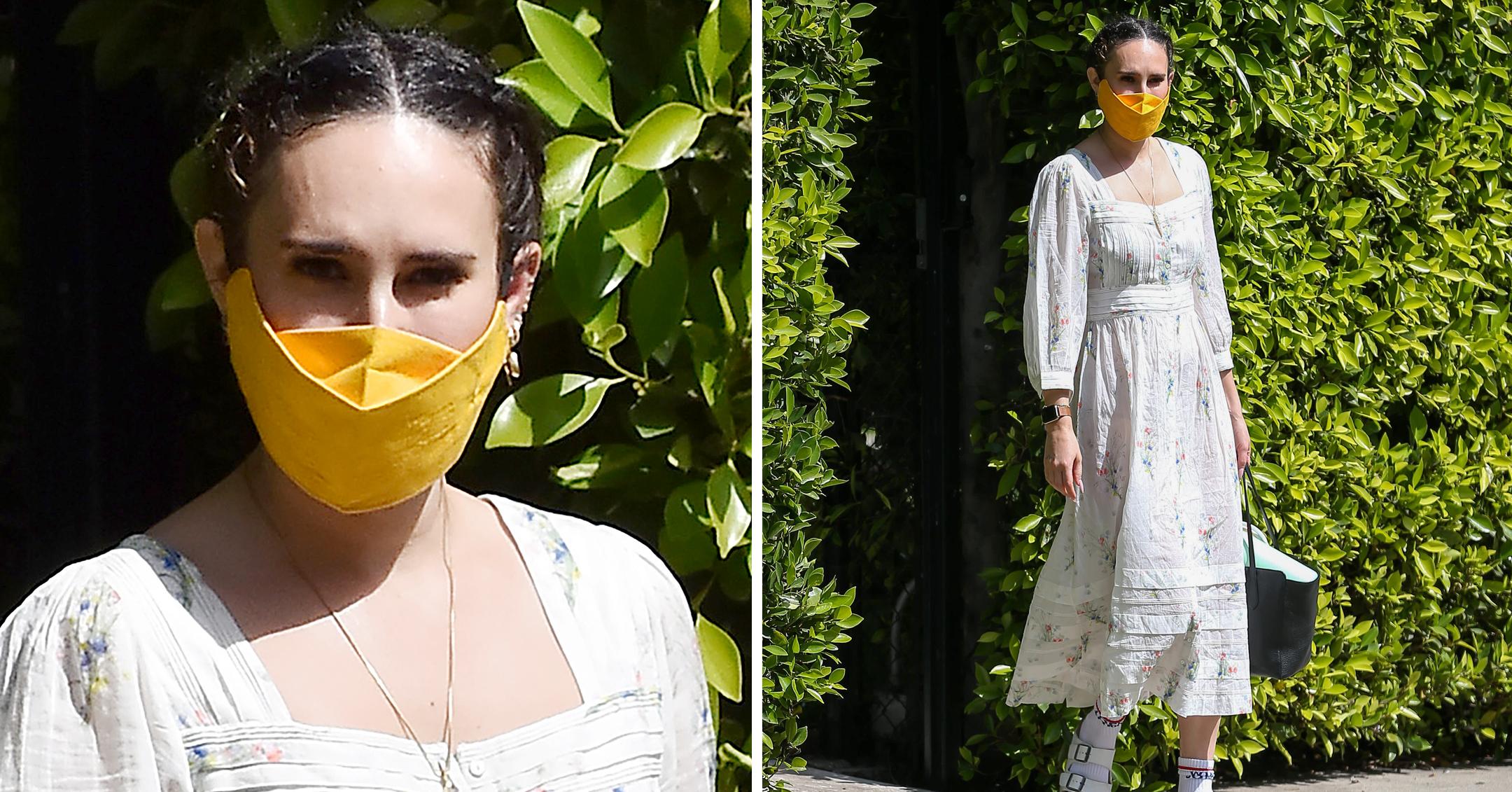 Spring Has Sprung! Rumer Willis Looks Boho Chic In Flowy White Floral Dress — See Photos
Florals? For spring? Groundbreaking. Rumer Willis was spotted wearing a cute, flowy dress while out and about in Los Angeles, Calif., on May 20.
Article continues below advertisement
The brunette babe's white frock had some florals on it — just in time for spring!
Scroll through the gallery below to see her outfit!
Article continues below advertisement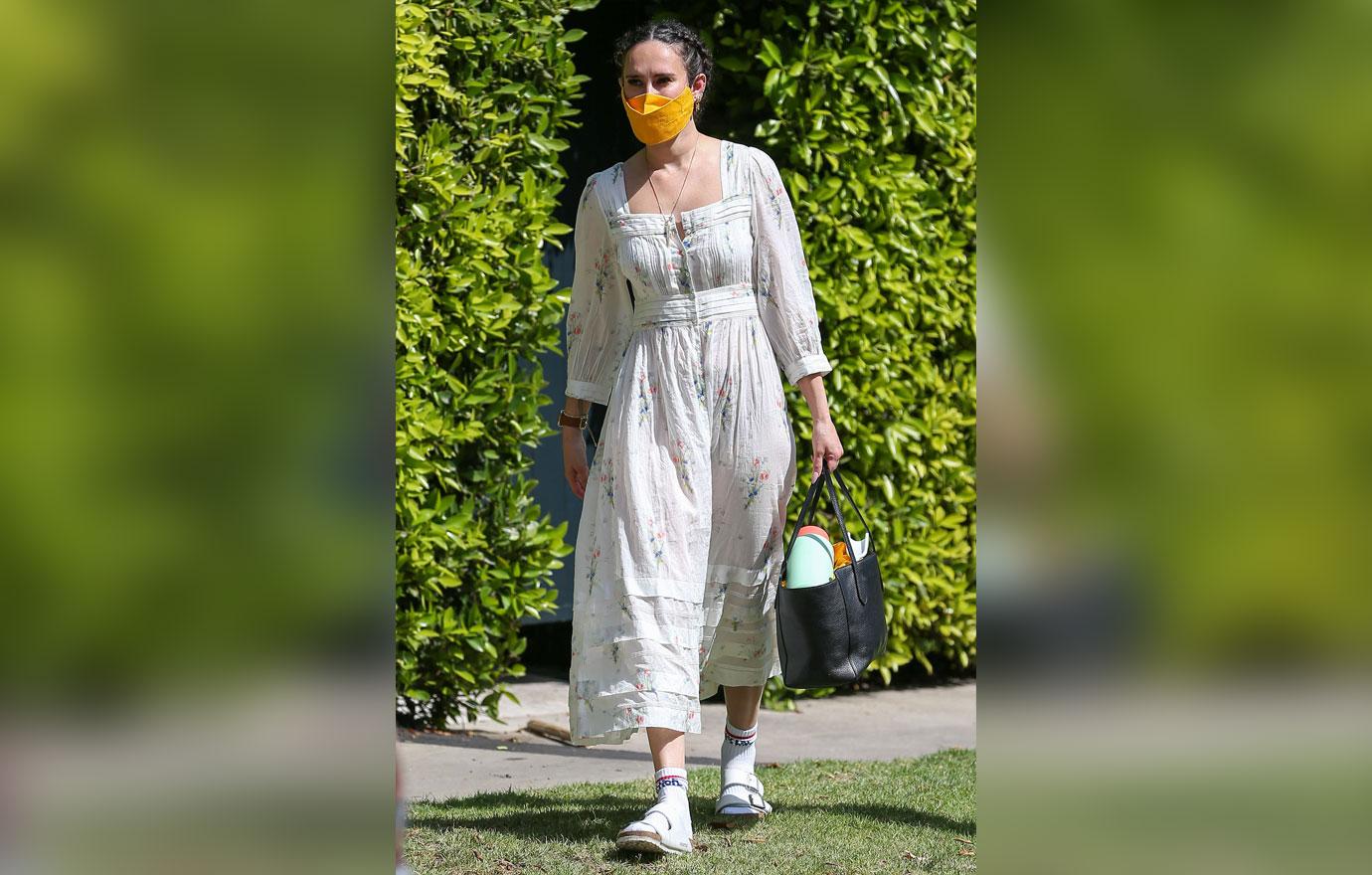 Willis donned braids while out for a walk — and she even paired her outfit with some slip-on sandals and white socks.
"What I wear depends on my haircut," she previously said of how she dresses. "I don't even notice it, but if I have longer hair I definitely dress more girly."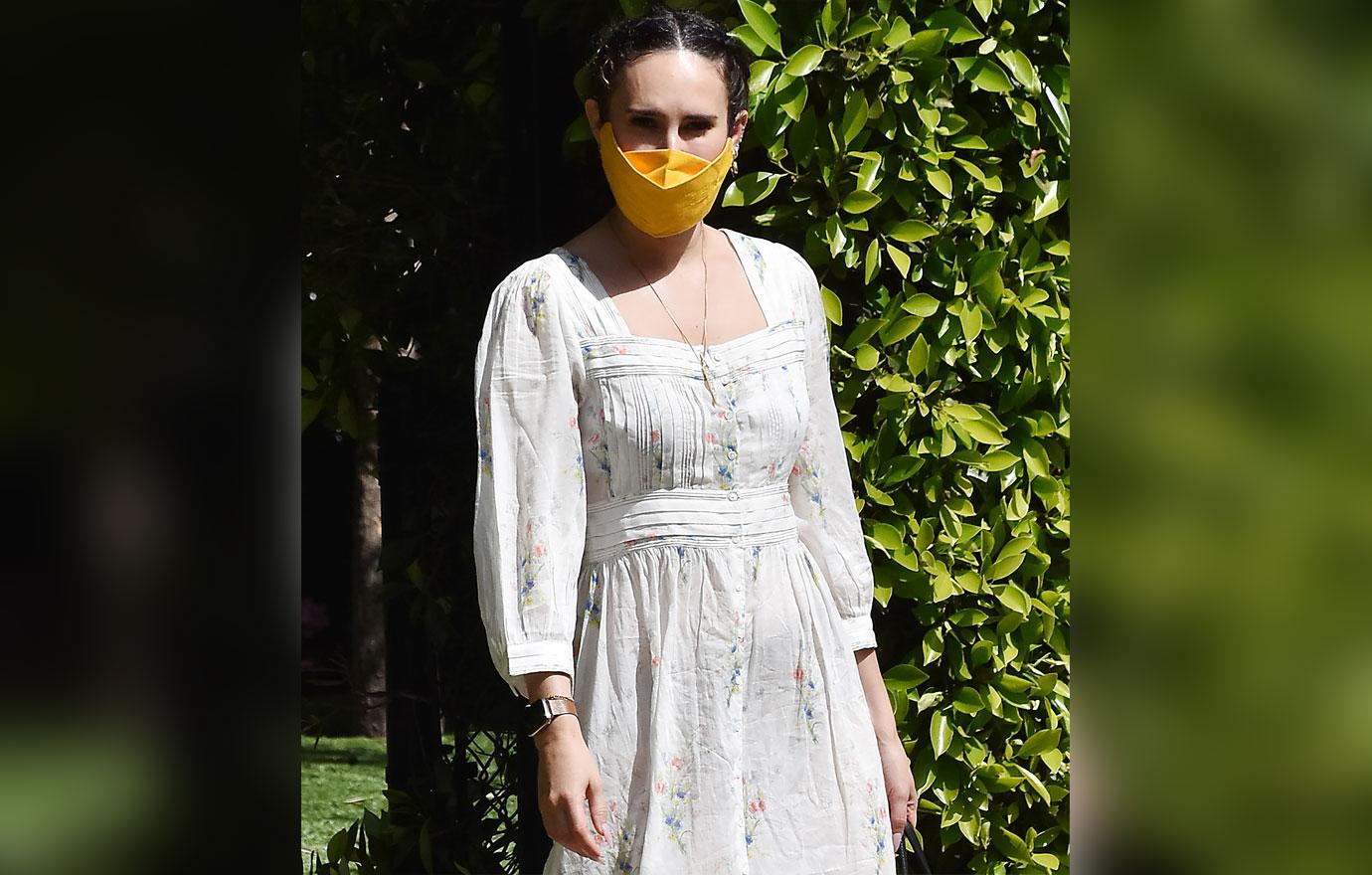 When the star has short hair, she tends to wear more suits.
"I love the Kooples, and I'm really digging that whole androgynous, woman-in-a-suit thing. I'm always looking for something different, not necessarily what's trendy. I'm the most feminine tomboy you've ever met," she shared.
Article continues below advertisement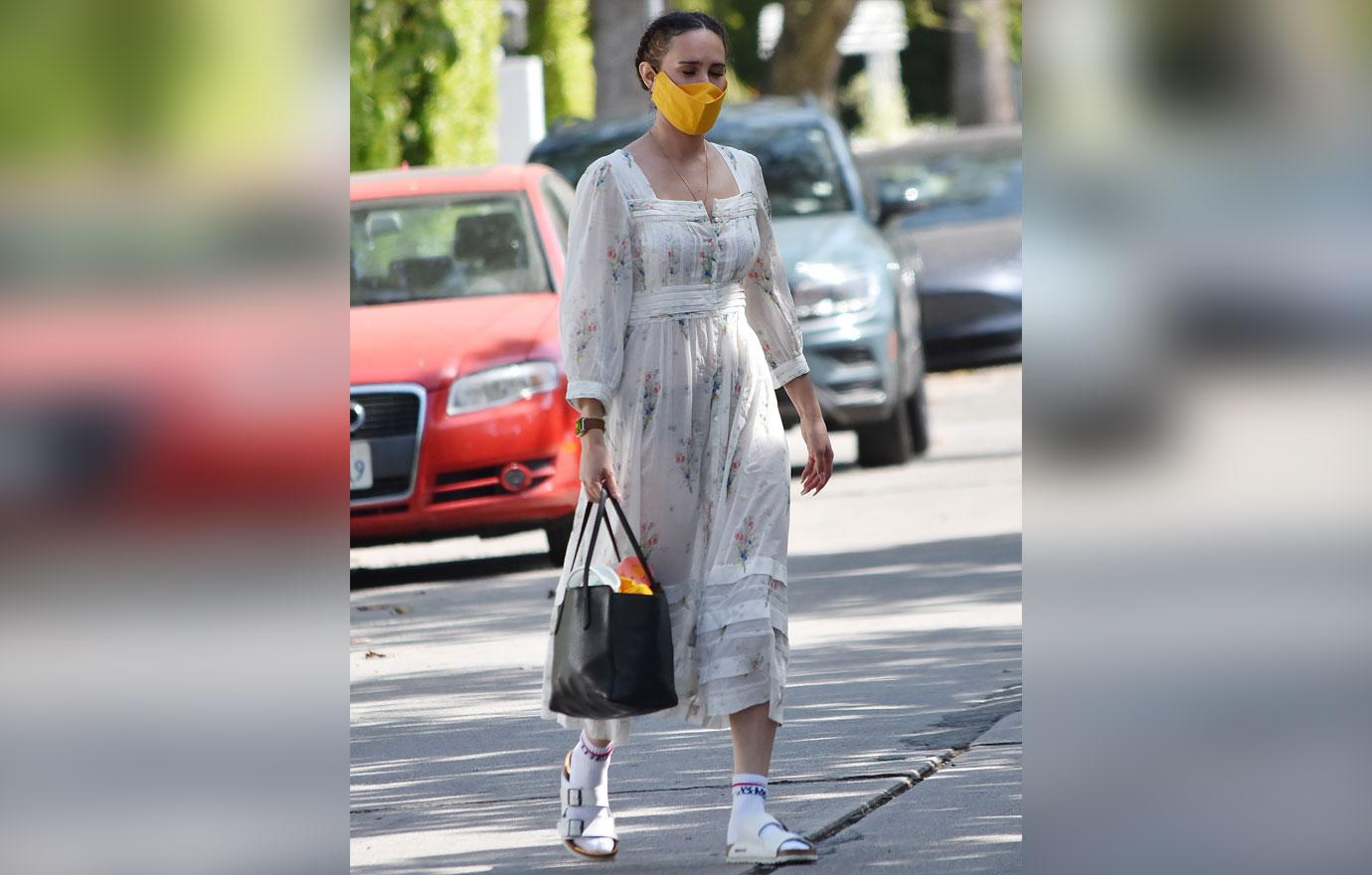 A pop of color! The DWTS alum also added a yellow mask to her ensemble. In the future, Willis would love to create cozy clothing.
"I'm obsessed with lingerie and pajamas," the actress revealed. "I'd love to do a store that I curate that has pretty much all of my favorite things: blankets, really cozy bed sheets, pillows, all of that. I love being comfortable — I have a collection of like 20 onesies. My friends joke around with me because I'm known for, like, my pillows, my mattress and my sheets."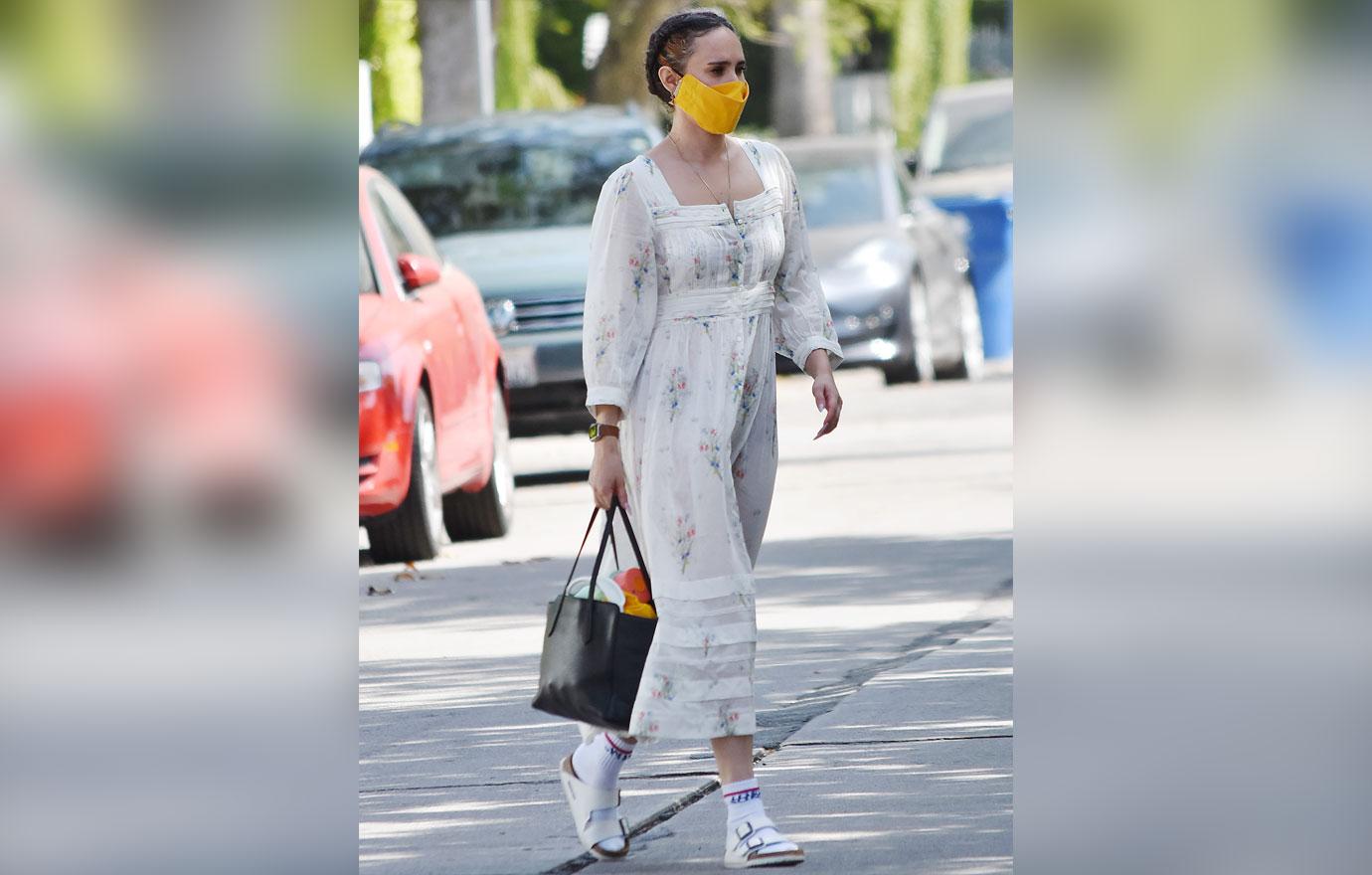 This past year, Willis has spent a lot of time working on herself.
"At the beginning of the pandemic, I was doing the whole woe-is-me thing: 'Oh, I'm lonely; my sisters have boyfriends, and I don't have anyone,'" she revealed. "Then I realized, you know what, this is an opportunity for me to get to know myself better, and to quiet all of the everyday noise that tends to keep us from processing the discomfort of being alone."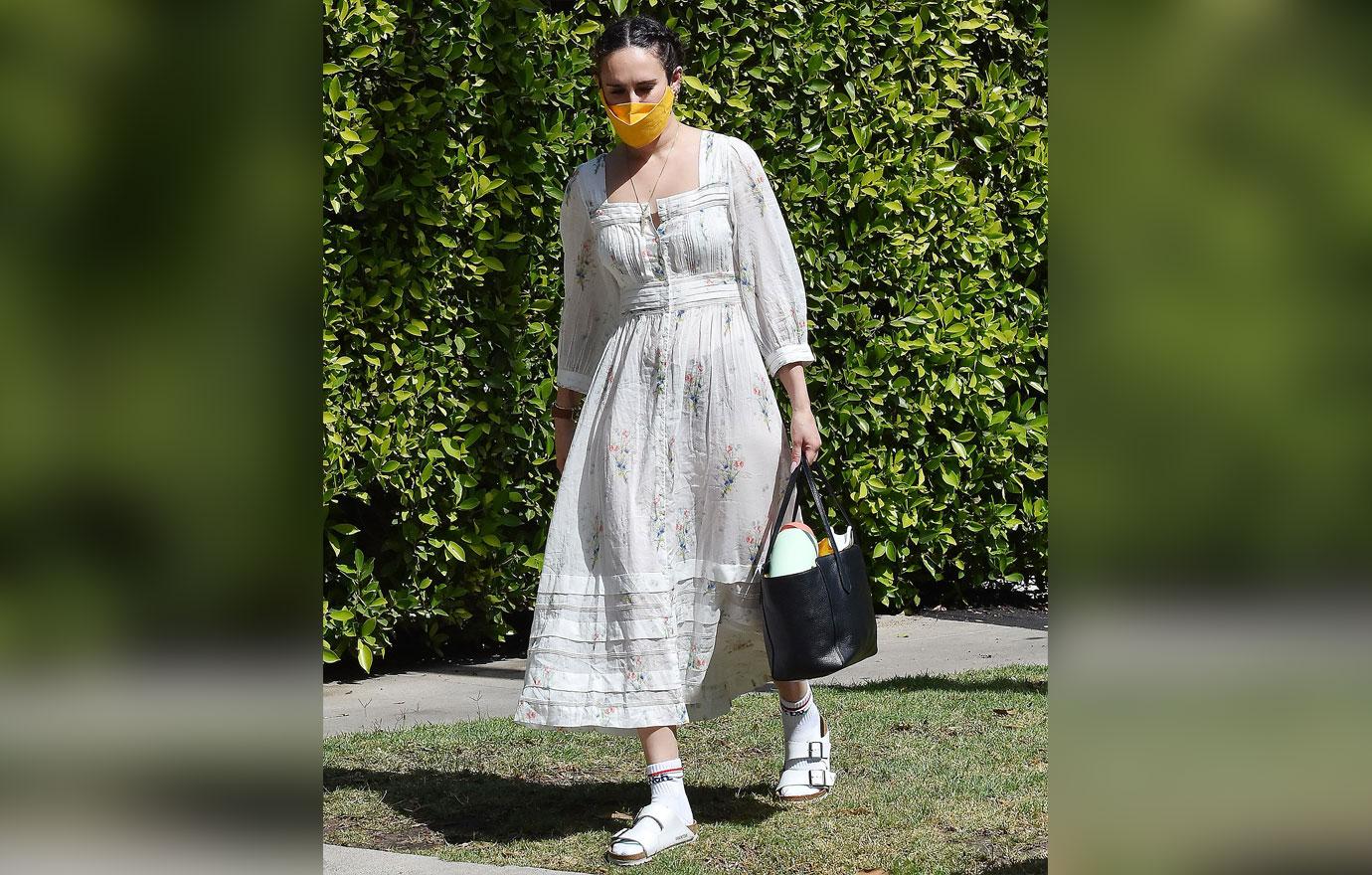 "I've noticed with my friends — and with myself — how easy it is to get down on yourself about putting on weight during quarantine," she said. "Something my mom told me she used to do when she would get in the shower is she would touch each part of her body and say: 'I love you. Thank you. You're beautiful just as you are. Thank you for working so hard for me.' I know it's a little woo-woo, but it's so important to show your body a bit of appreciation."