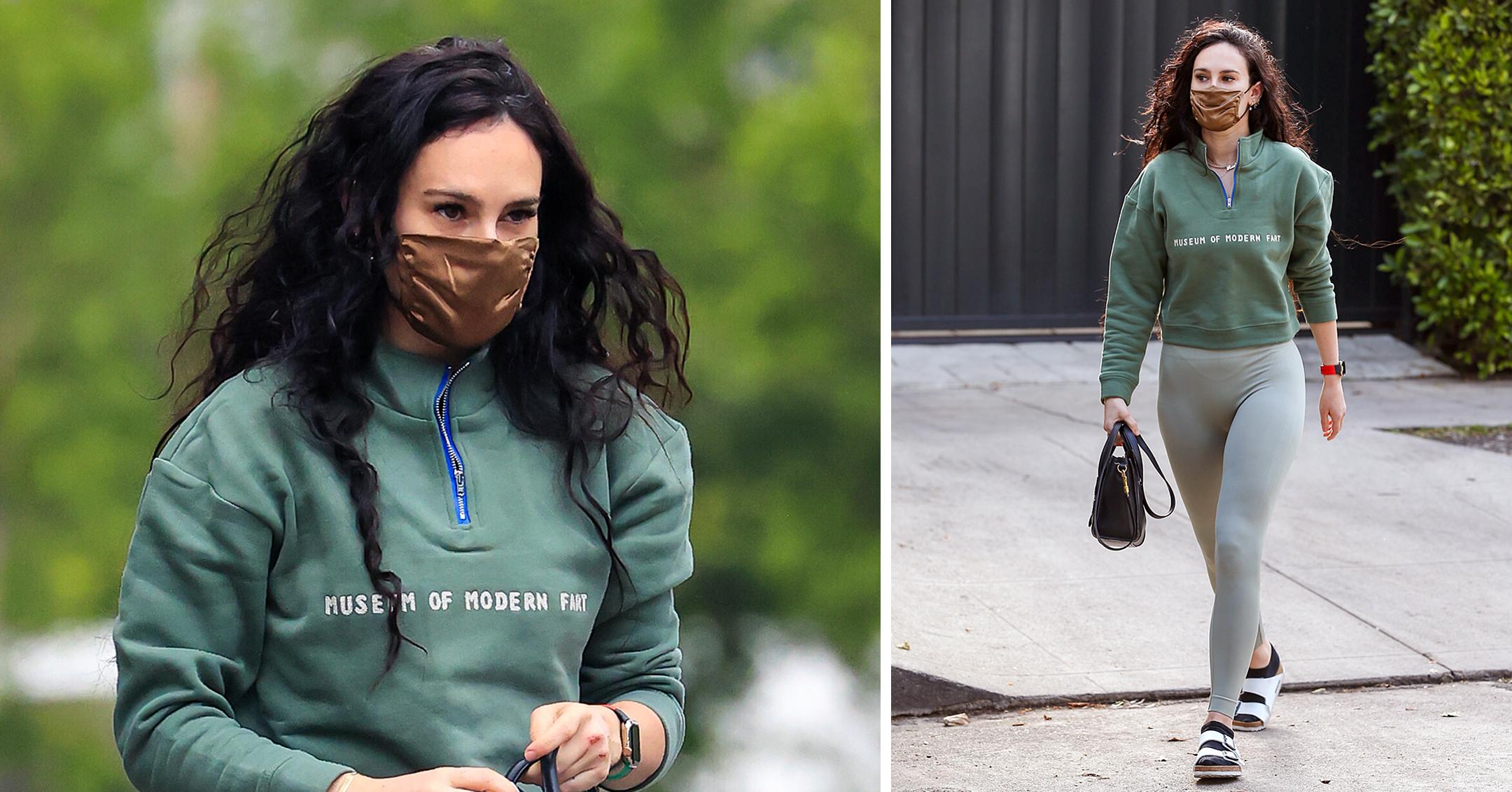 Seeing Green! Rumer Willis Looks Carefree As She Wears Leggings & Comfy Sweatshirt In Los Angeles — Photos
Cozy and fabulous! Rumer Willis looked relaxed while walking around Los Angeles, Calif., on Tuesday, March 30.
The brunette beauty showed off her fit physique as she wore tight green leggings and a comfortable sweatshirt, which read: "Museum of Modern Fart."
Article continues below advertisement
Clearly, Willis, 32, knows how to crack a joke.
Keep scrolling to see her low-key outing!
Article continues below advertisement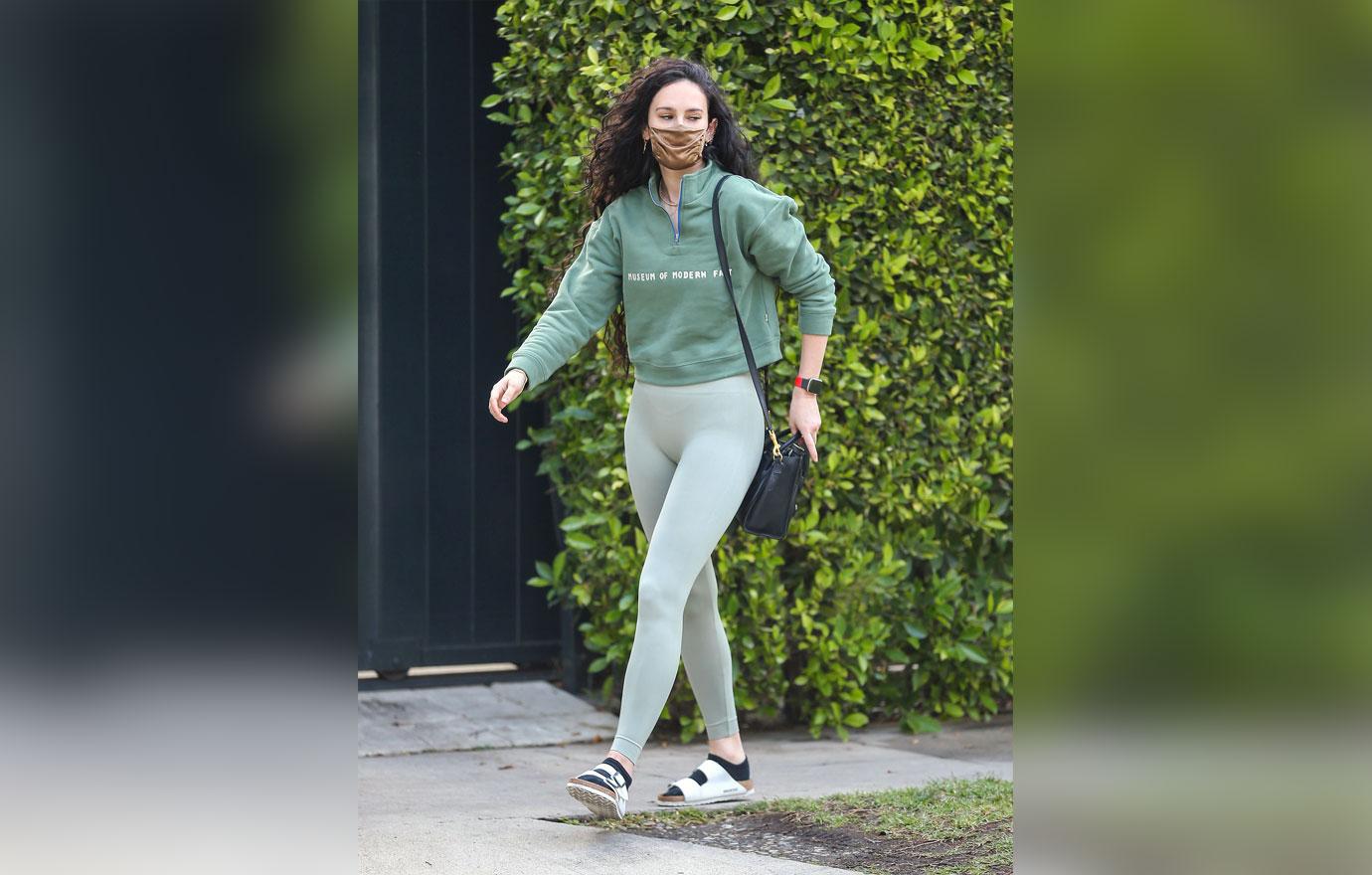 In addition to her workout attire, The House Bunny star also rocked open-toed sandals with black socks, a gold face mask and a black bag. The brunette babe let her locks flow.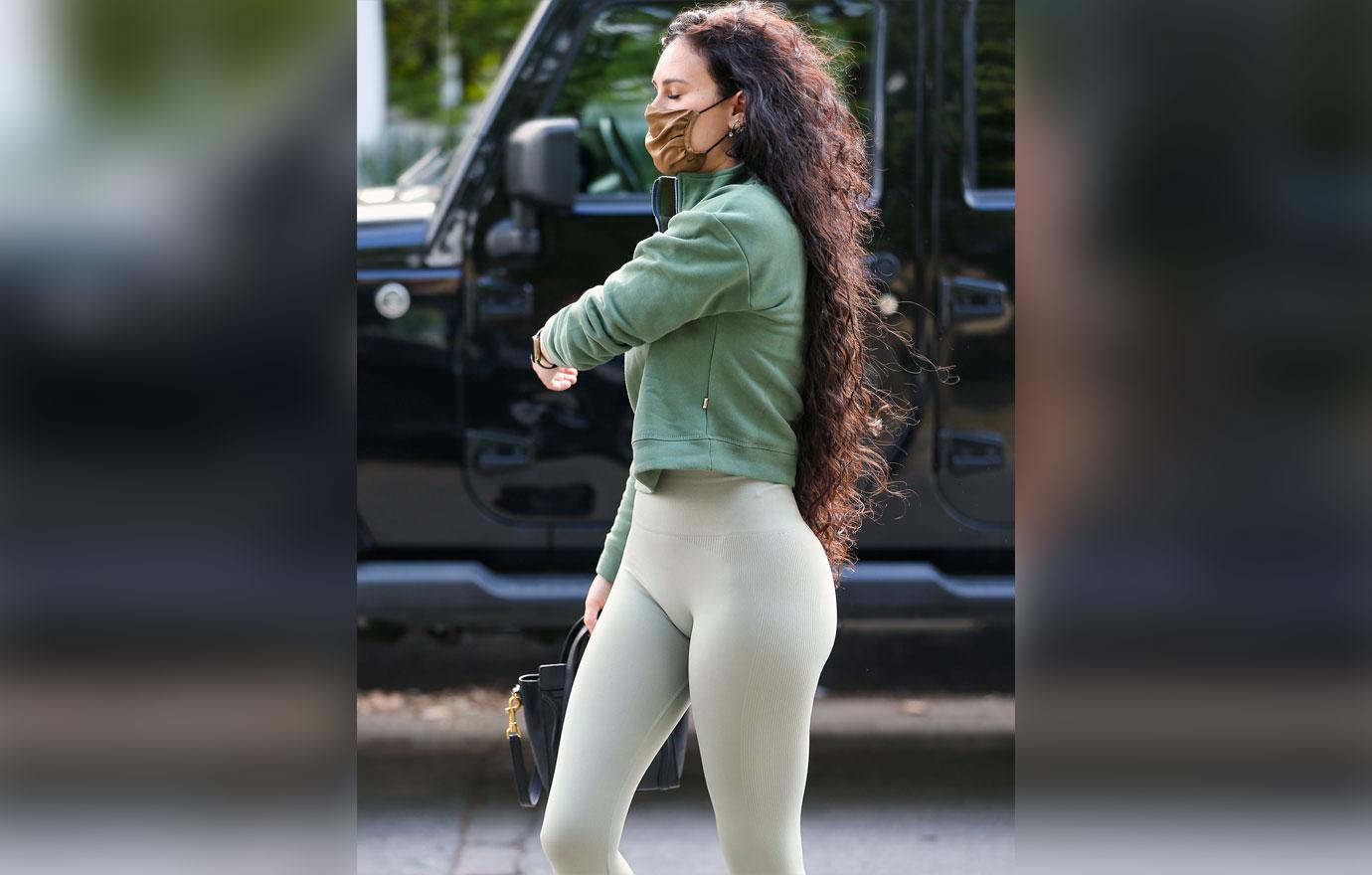 Willis — whose parents are Demi Moore and Bruce Willis — isn't afraid to indulge once in a while.
"I pretty much eat the same things. I mean French fries is [sic] a very large part of my diet," she told E! News. "But honestly, that's just one of the reasons why I like dancing. I don't like standing on a treadmill."
Article continues below advertisement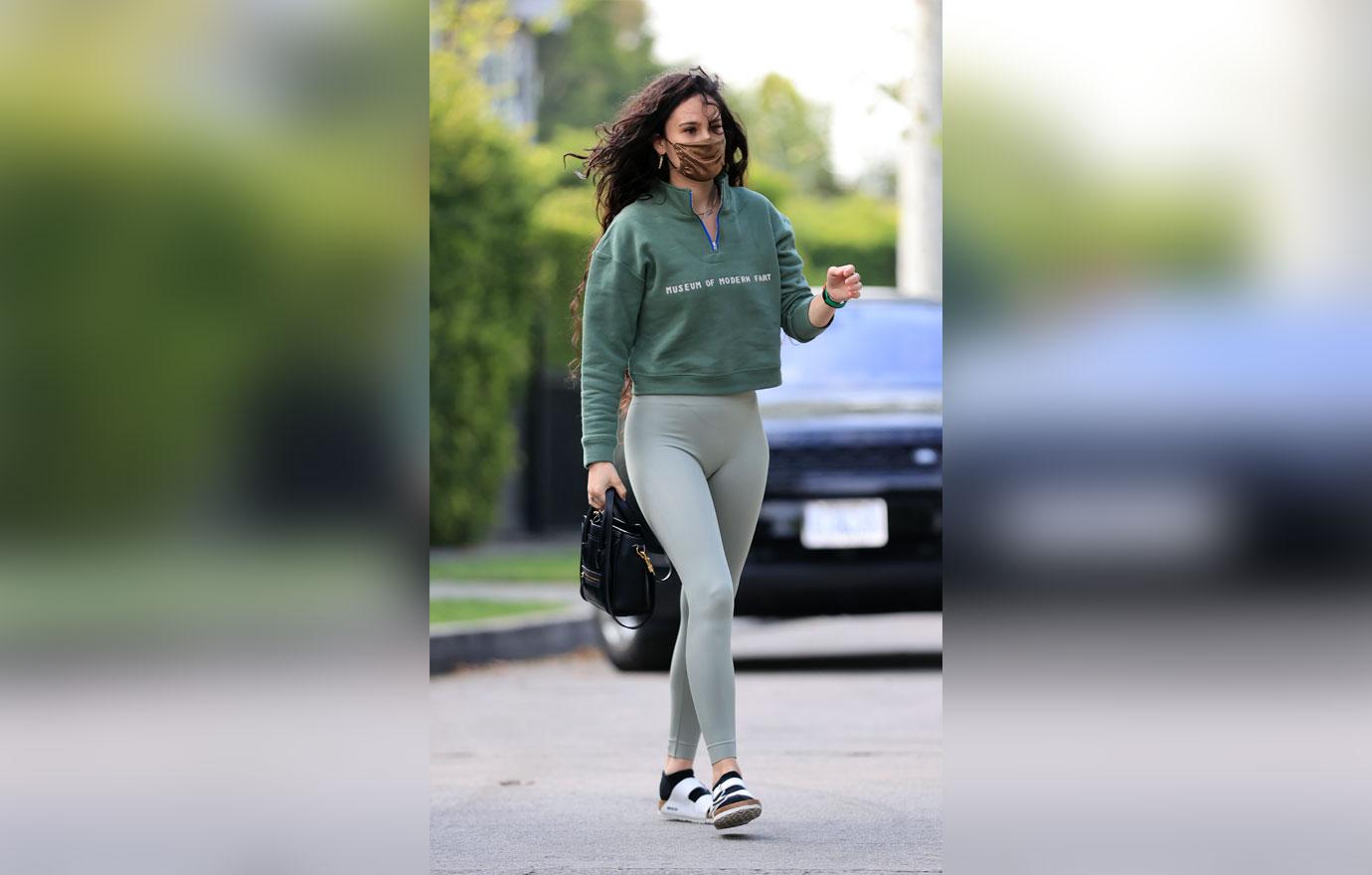 "To me, running on a treadmill, that seems so monotonous and I'm not working toward anything," she said. "At least when I was dancing, I felt like, I'm doing something that's going to give me something back. It's not just for the sole purpose of trying to make my body look a certain way."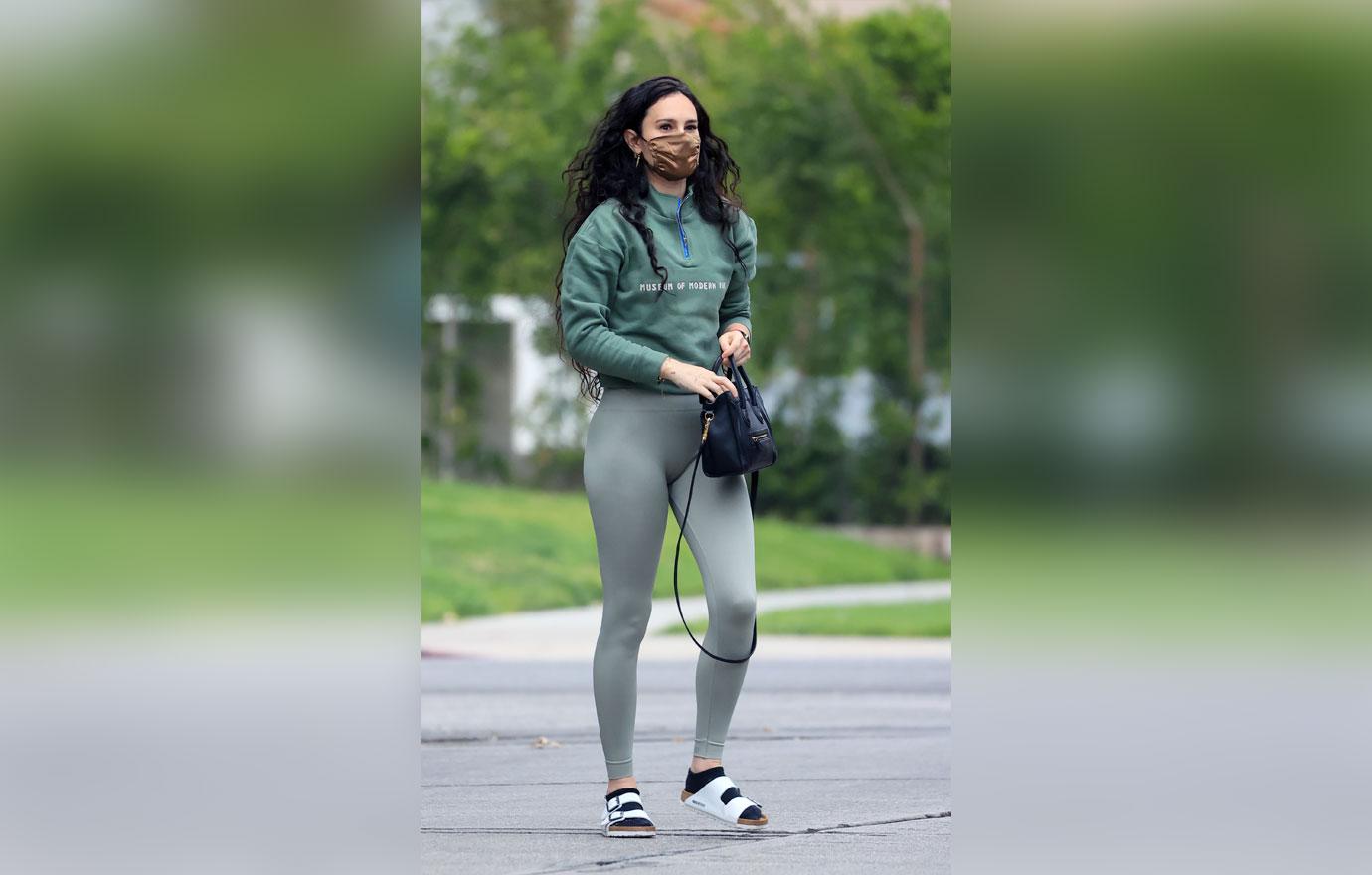 Although the Hollywood star looked confident on her stroll, she admitted she has good days and bad days.
"This is just an appreciation post for my body because I think it's important to celebrate ourselves," she previously wrote on Instagram. "Not because we lost weight or we are a certain size or because we have a rare moment when a photo looks 'how we think it should to be accepted by mainstream.'"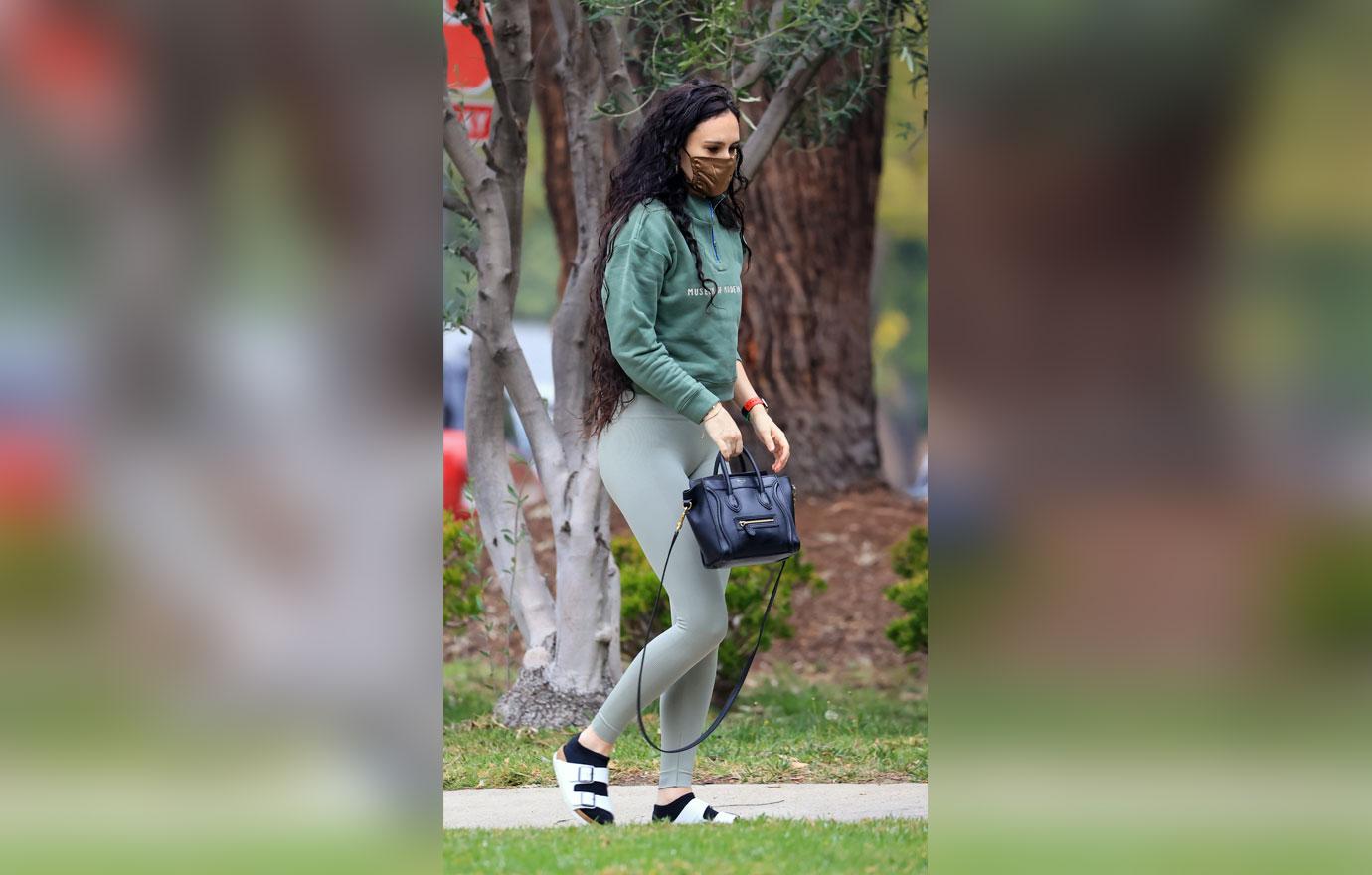 She continued, "My body does so much for me and works so hard for me. But more often than not the only thing it hears it what is wrong with it. What is lacking or what there is too much of. I am a fault of this all too often. Being in quarantine and struggling to find a new routine and not using food to find comfort when you are stuck at home all day is hard. Finding discipline to workout from home and eat healthy is hard and it's ok not to be perfect, I'm certainly not."
"What is important is to find ways to be happy where you are at and not make being a perfect size or weight or hair color or body shape some goal that you can only find happiness and acceptance of you reach it," she concluded.