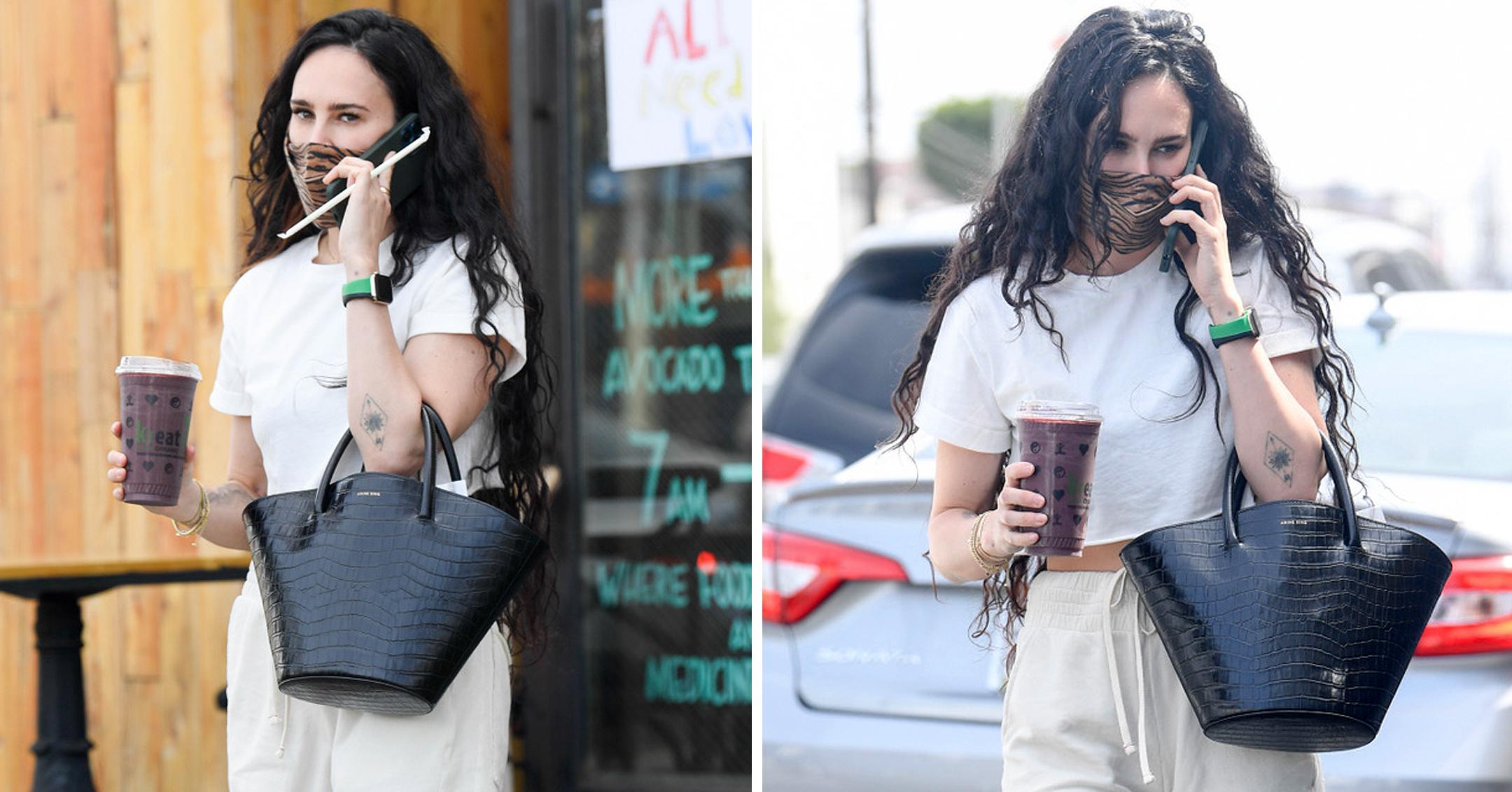 Rumer Willis Shows Off Her Lean Legs In An All-White Outfit While Grabbing A Smoothie — Photos
Rumer Willis wore a casual outfit when she grabbed a smoothie on April 14. The star sported a white cropped T-shirt and white shorts, which showed off her lean legs.
Article continues below advertisement
Scroll through the gallery below to see her look!
Article continues below advertisement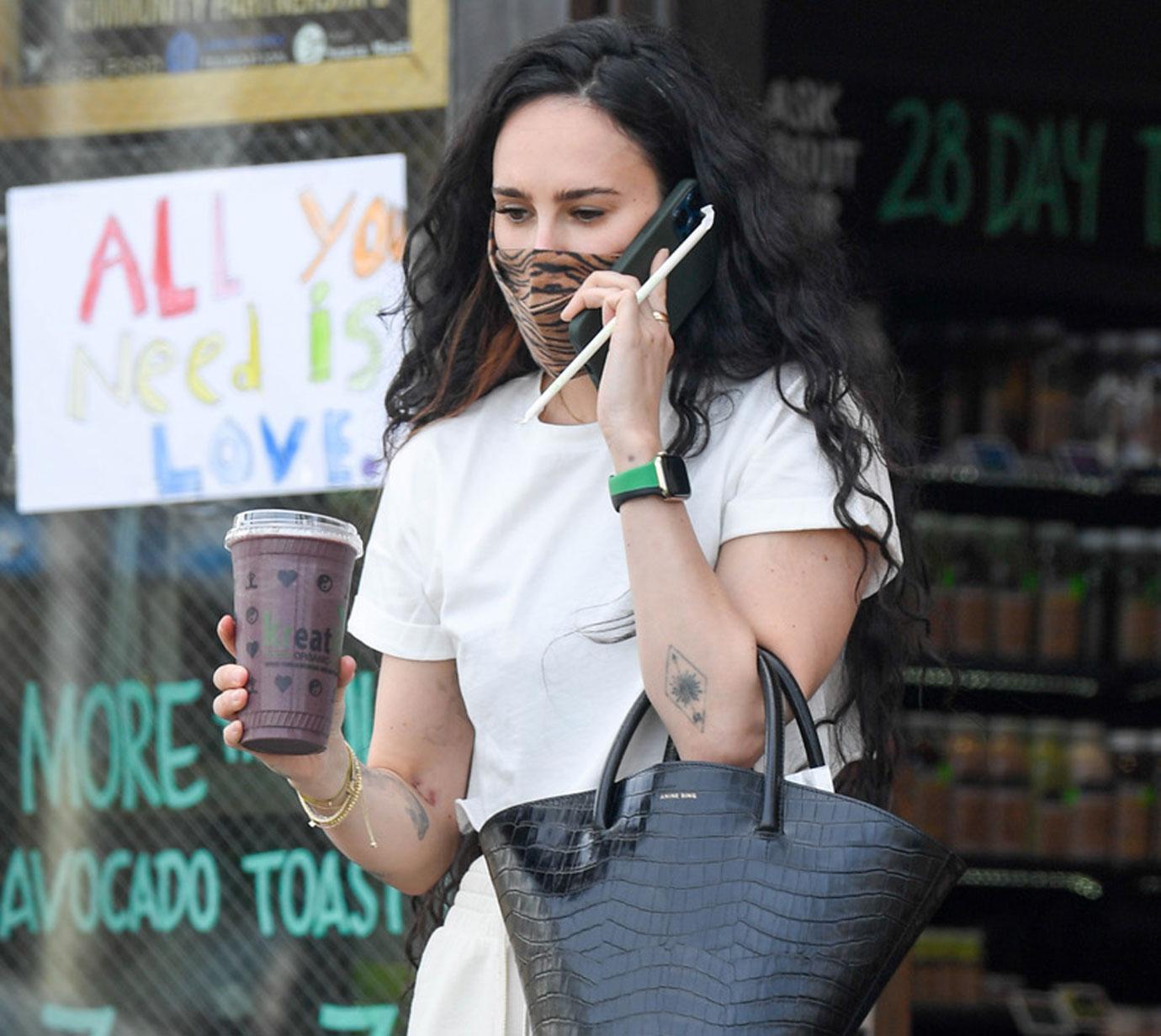 The brunette babe certainly had her hands full as she juggled her smoothie from Kreation Organic Juicery, her black purse and her phone.
Willis also added a cute leopard mask to her ensemble.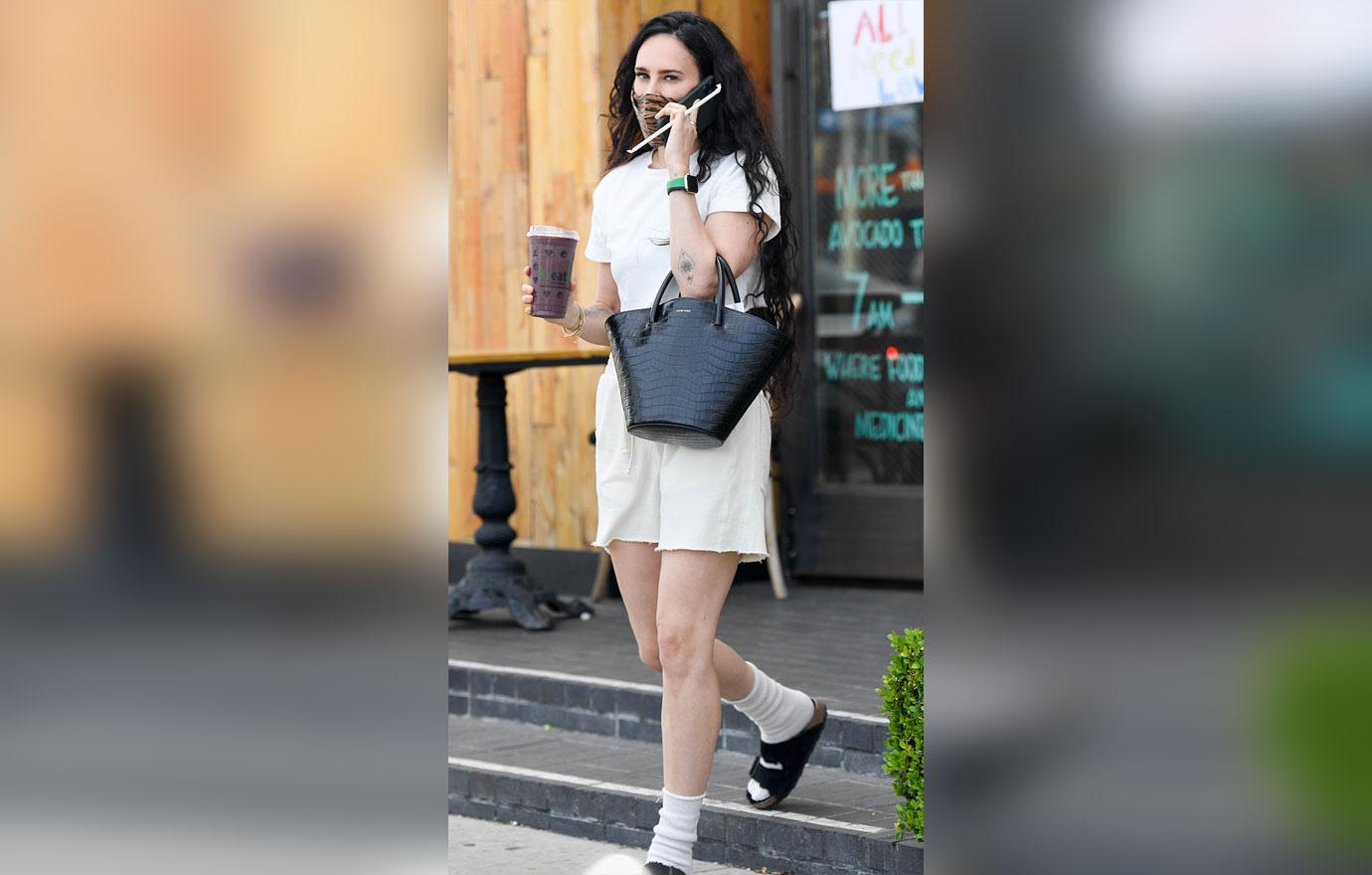 In March, Willis — whose parents are Demi Moore and Bruce Willis — was spotted rocking some athleisure wear on her walk.
The DWTS alum enjoys working out, but she also likes to take part in a cheat day once in a while.
"I pretty much eat the same things. I mean French fries is [sic] a very large part of my diet," she told E! News. "But honestly, that's just one of the reasons why I like dancing. I don't like standing on a treadmill."
Article continues below advertisement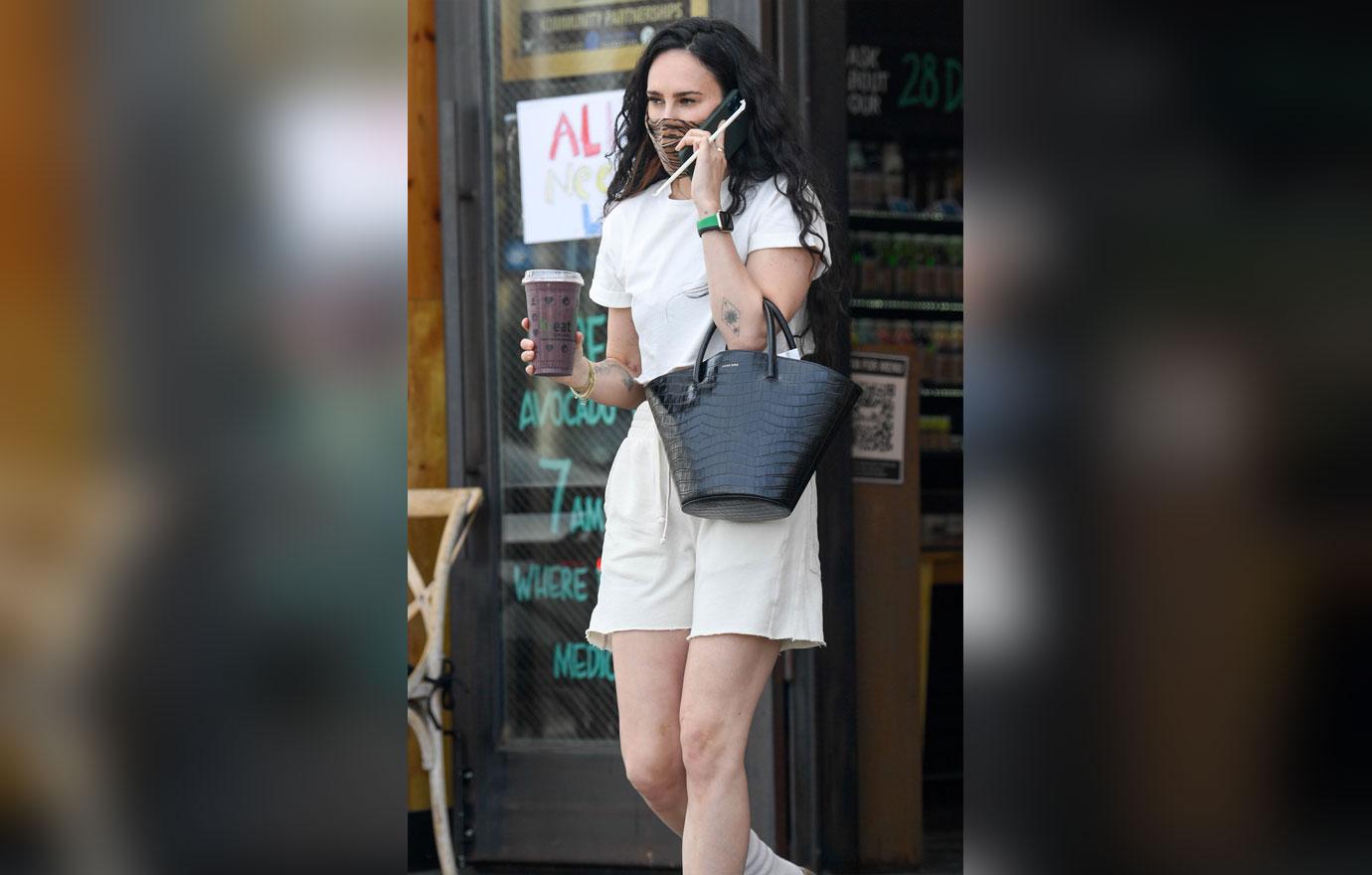 "To me, running on a treadmill, that seems so monotonous and I'm not working toward anything," she said of her workout regimen. "At least when I was dancing, I felt like, I'm doing something that's going to give me something back. It's not just for the sole purpose of trying to make my body look a certain way."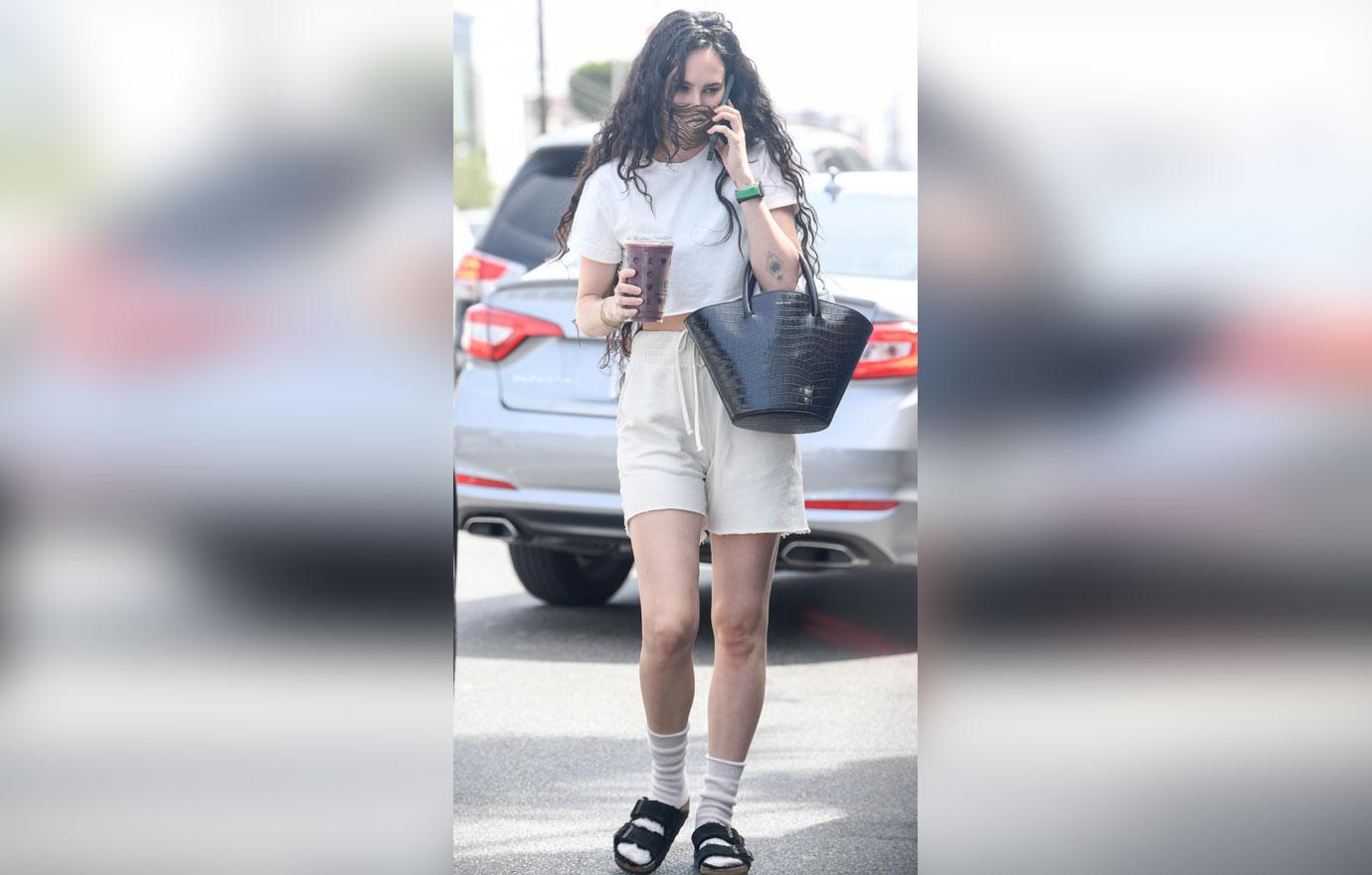 Willis also rocked high socks and open-toed sandals while running errands.
"I have a fashion problem; I love clothes," she admitted. "I would love to design clothing for men and women and maybe jewelry too. But one thing at a time!"
The actress previously got candid about her body on Instagram. "This is just an appreciation post for my body because I think it's important to celebrate ourselves," she shared. "Not because we lost weight or we are a certain size or because we have a rare moment when a photo looks 'how we think it should to be accepted by mainstream.'"