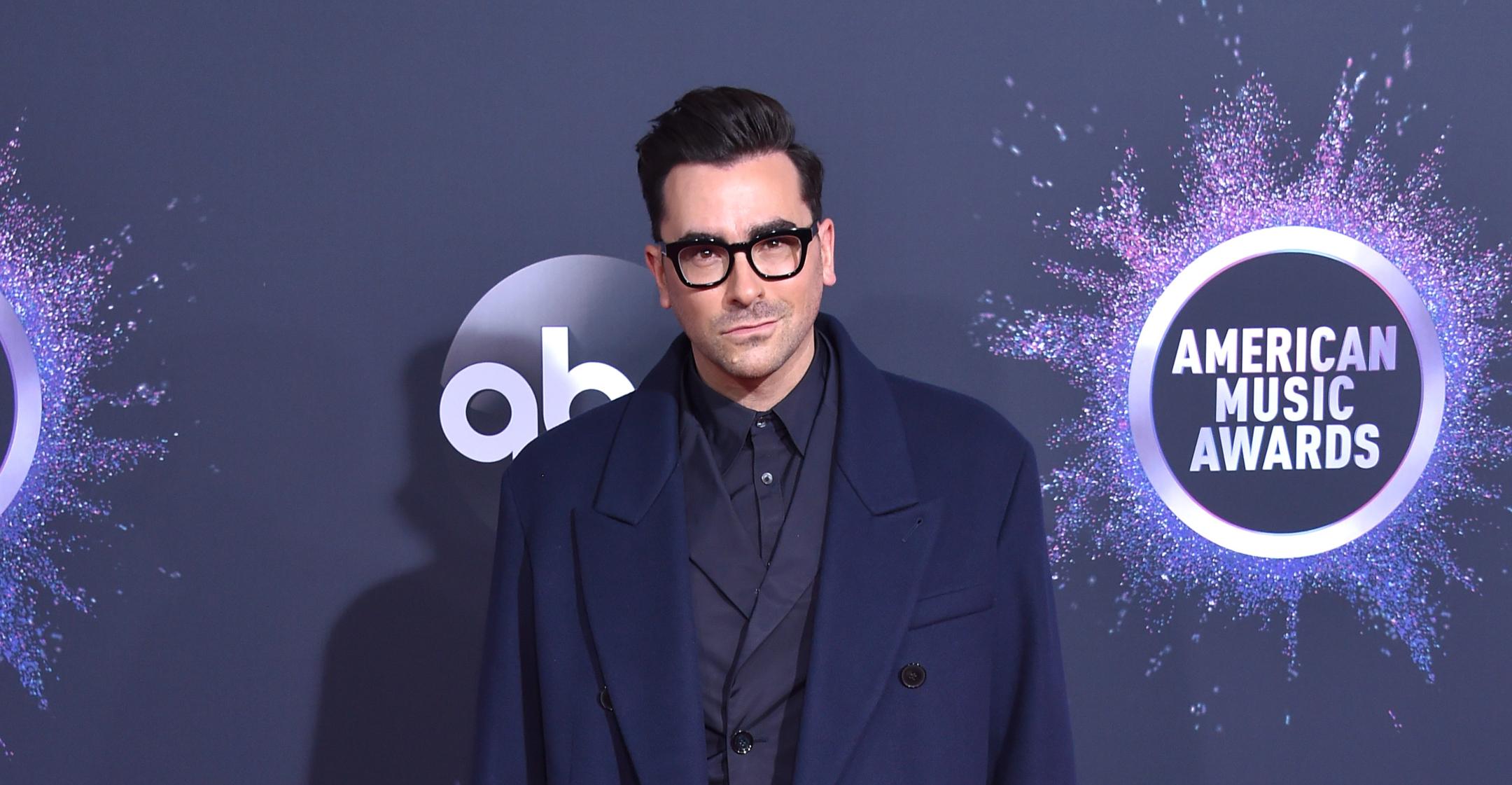 Dan Levy Is Developing An Adult Animated Comedy Series For Hulu That Sounds Like A Must-See!
Now that Dan Levy has checked out of the Rosebud Motel, the star is tackling a new project!
According to Deadline, the actor is developing an adult animated show for Hulu titled Standing By, which he's writing with Ally Pankiw, who he worked with on three seasons of Schitt's Creek.
Article continues below advertisement
The show is described as "a satirical look into the lives of a group of eternally bound, disgruntled guardian angels and the lessons they'll eventually learn from not only the dysfunctional humans they're in charge of protecting, but also each other."
The Emmy winner is voicing the character of Carey, "the newly deceased, cynical spotter to the group who had a lonely, isolated life in New York City."
Article continues below advertisement
The role marks Levy's first on TV since wrapping up Schitt's Creek in 2020.
This October, the Canadian and his dad, Eugene Levy, will release a coffee table book about the series titled Best Wishes, Warmest Regards: The Story of Schitt's Creek.
Article continues below advertisement
The work features "character profiles from the cast of Johnny, Moira, David, and Alexis, and all of the characters that populate the town, major moments from Moira's endorsement of Herb Ertlinger Winery, to Patrick and David's first kiss, to Cabaret and the Rose Family Christmas episode."
In addition, you'll be able to find "illustrated catalogs of David's knits and Moira's wigs, Moira's vocabulary, Alexis's adventures, and behind-the-scenes moments from Dan and Eugene Levy and the cast of Schitt's Creek."
Article continues below advertisement
"Spent the better part of the last year and a half putting this book together. We really wanted it to feel like a thoughtful celebration of the time we had," the Happiest Season star shared on Twitter. "I'm now a tired shell of myself but apparently you can pre-order it today which is fun/worth it!"
Article continues below advertisement
Fans have vocalized their desire for more Schitt's Creek content, but Levy insisted that making new episodes or a movie isn't as easy as it sounds.
"The success of the show really was tied so closely to the care that was put into it and the quality that was put into it," the actor explained. "If I can come up with an idea that I think builds on what we've already done in a way that feels good and exciting and new and fresh and challenges our actors, then great. I go to sleep willing that idea to come to me."