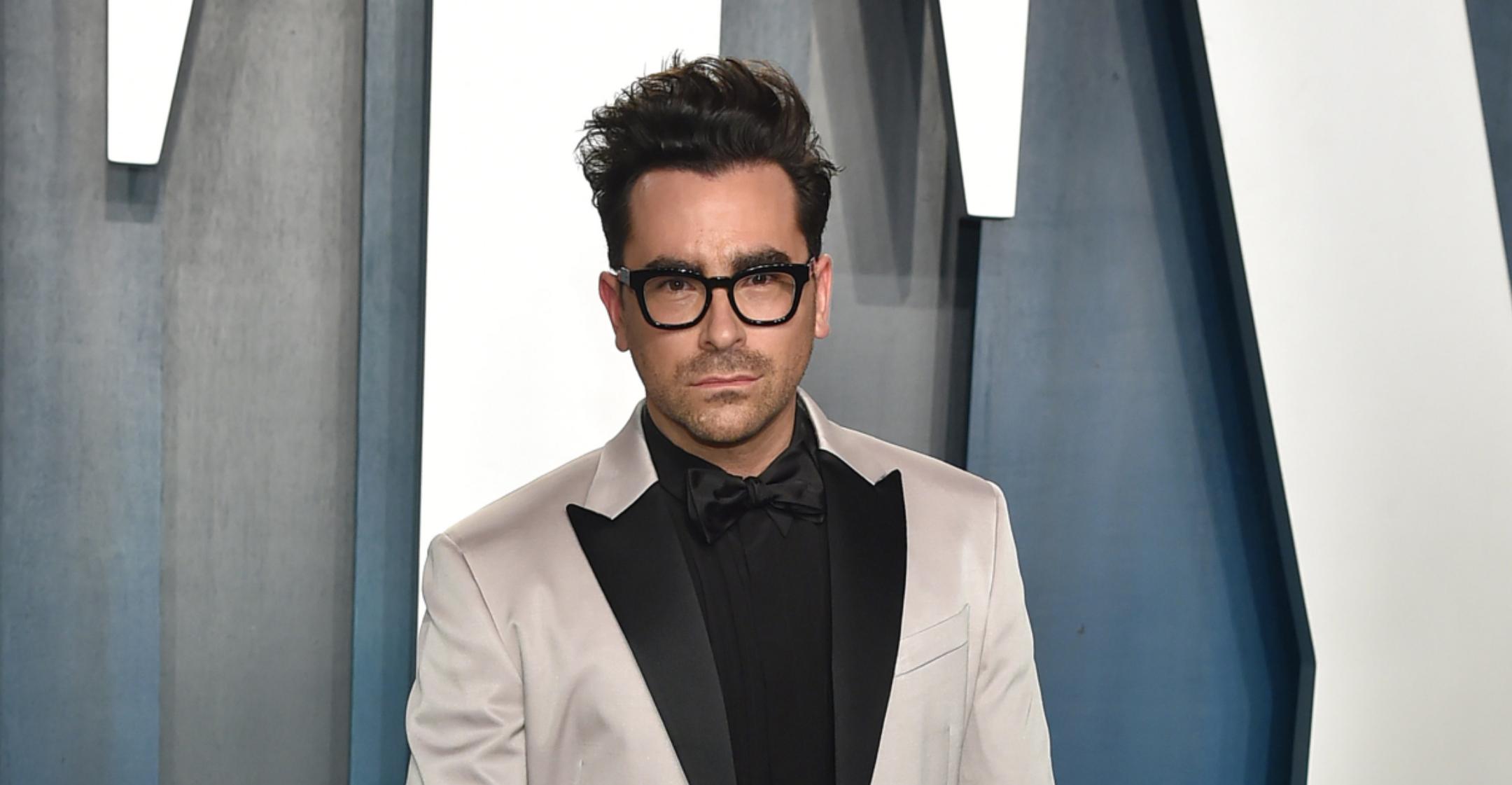 'Schitt's Creek' Star Dan Levy's Latest Eyewear Collection Includes A Design That Has A Very Special 'Origin Story'
Actor Dan Levy just unveiled four new frames for his D.L. Eyewear line, but one design in particular, the Highland, holds a special place in the actor's heart, as it's the style he was rocking when he won his first Emmy in 2020!
Article continues below advertisement
"I love that it has kind of an origin story that's tied to some good luck," the Schitt's Creek star gushed. "I hope that people experience the same kind of good fortune that I did when I was wearing them."
Article continues below advertisement
Levy explained to PEOPLE that the style was originally just "a one-off sample" meant only for him, but after his monumental night, he knew he had to share it with fans.
"This was one was just was so easy from day one," he said of the creation. "It just came to us and so I kind of feel like there's very good good vibes around the Highland frame."
The spring collection also includes the Macpherson, Roxborough and Walker. Some of the styles are even available as sunglasses!

"I didn't want anything to feel too on trend," the star explained. "I wanted people to be able to wear it now, and wear it in 10 years and not feel they made a mistake."
Article continues below advertisement
Levy first launched his line over a decade ago, but he put it on pause when Schitt's Creek took off. Now that he's back in business but isn't in dire need of a paycheck, he's decided to donate 10 percent of all proceeds to the Local Initiatives Support Corporation, which provides financial aid to small businesses impacted by COVID-19.
"We decided that if I was going to reinvent my small business, even the success that I have achieved over the past six years, it was important that my success allowed for success of other small businesses," he shared. "I love the concept that one company's growth will only allow for opportunity for other smaller businesses as well. And, so it's a very big heartbeat of our company and one that feels very organic to me and what I stand for and the ethos of what D.L. Eyewear has always stood for."