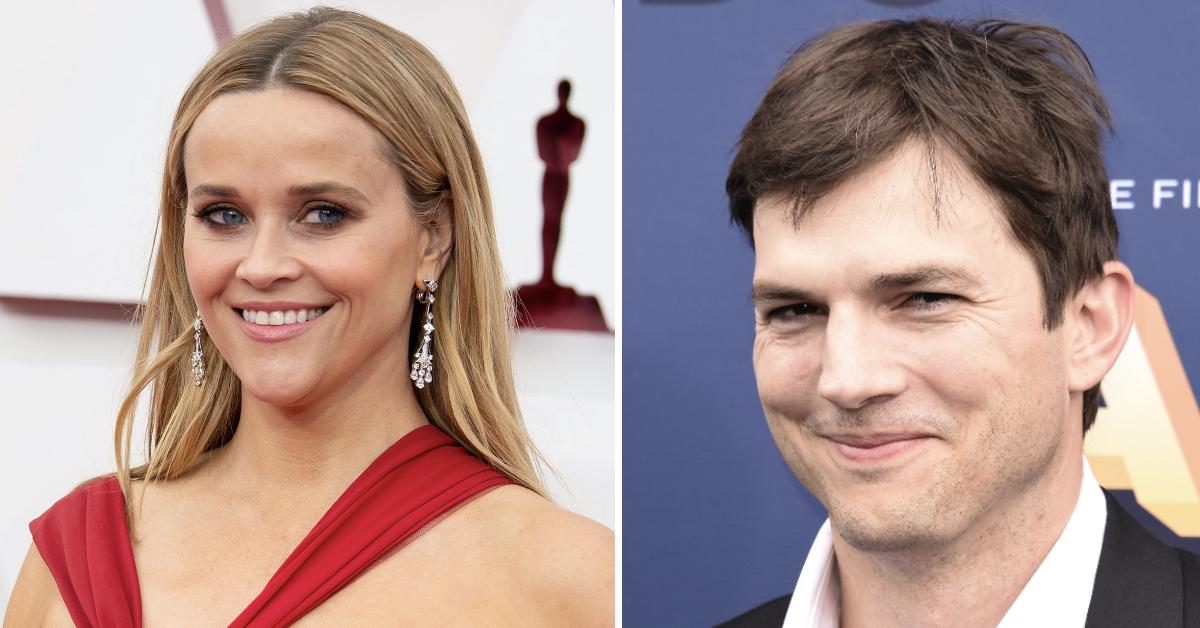 Reese Witherspoon Is 'Beyond Excited' To Star Opposite Ashton Kutcher In Netflix's Upcoming Rom-Com 'Your Place Or Mine'
Ashton Kutcher is making his long-awaited return to the screen with a romantic-comedy!
Deadline has revealed the Ranch lead is set to star opposite Reese Witherspoon for Netflix's Your Place or Mine.
Article continues below advertisement
In the flick, "two best friends who live on opposite coasts swap homes for a week and see their whole lives change," the outlet reported.
The Little Fires Everywhere star posted a screenshot of the article on her Instagram Story, writing, "BEYOND EXCITED ABOUT THIS MOVIE... LET'S GO."
The Emmy nominee tagged Kutcher in her post, as well as script writer Aline Brosh McKenna, who declared, "Can't believe I get to work with these two!"
The project is being produced by Aggregate Films and Witherspoon's Hello Sunshine, the media company she just sold for $900 million.
Article continues below advertisement
In the massive deal, it was stated that the mom-of-three would "continue to run the company" and "join the board of the new media company," which will now be helmed by equity giant Blackstone.
Article continues below advertisement
"What a tremendous day! ☀️I started @HelloSunshine to change the way all women are seen in media. Over the past few years, we have watched our mission thrive through books, TV, film and social platforms," the Big Little Lies producer shared of the business venture. "Today, we're taking a huge step forward by partnering with @blackstone, which will enable us to tell even more entertaining, impactful and illuminating stories about women's lives globally."
Article continues below advertisement
"I couldn't be more excited about what this means for our future," she continued. "I am committed to continuing to create opportunity for filmmakers, authors and creators of all backgrounds and experiences to tell their stories in their own way, and reach more audiences who will see that their stories matter."
The flick marks the Two and a Half Men alum's first since 2014's Annie.
The Hollywood hunk also has two other movies debuting: indie drama The Long Home, which was filmed in 2015 but was never released, and Vengeance, an upcoming horror-thriller that marks B.J. Novak's directorial debut.