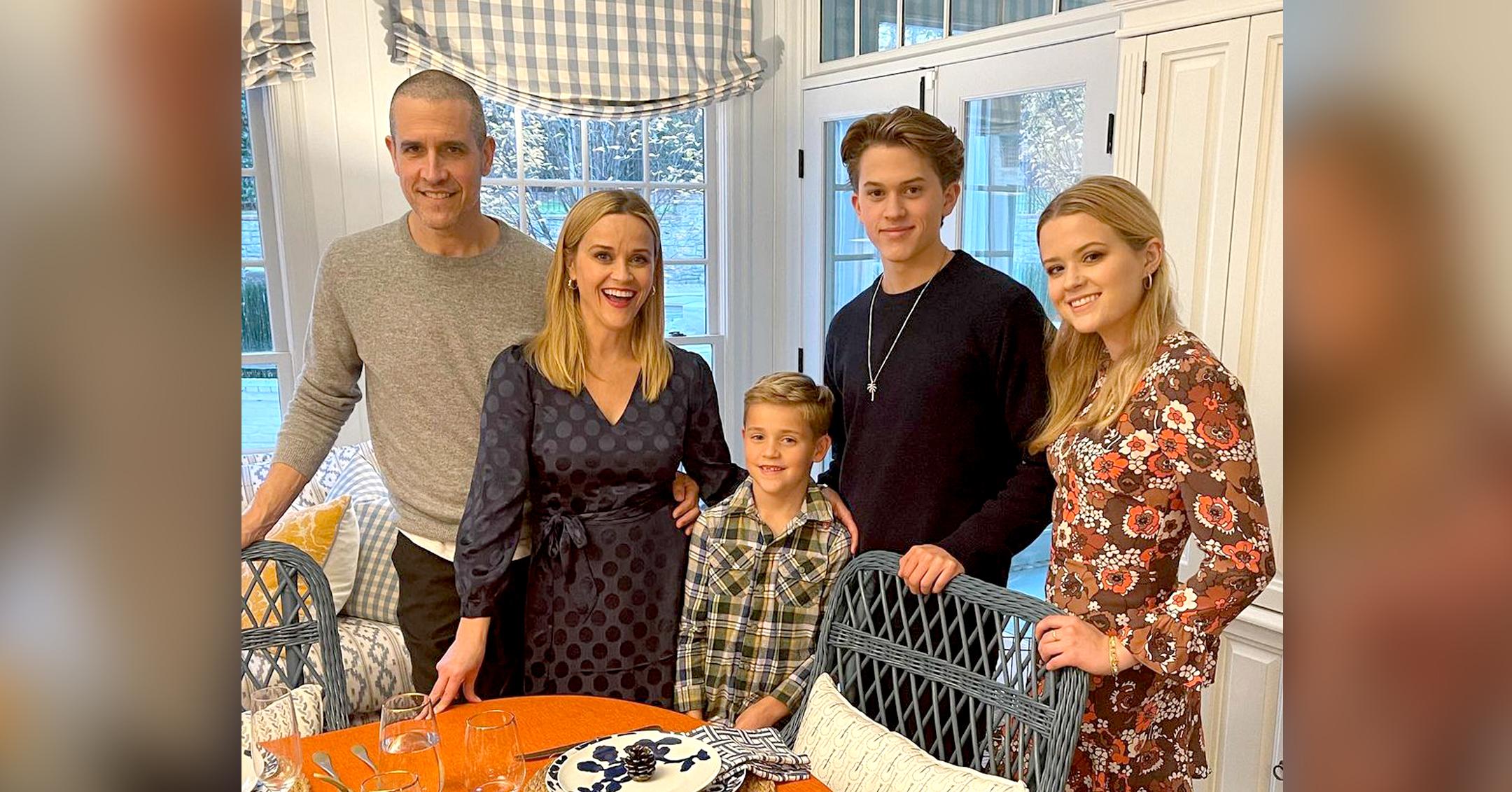 'It's So Rewarding': Reese Witherspoon Loves Being Able To 'Process Life' With Her 2 Adult Children
When Reese Witherspoon became a mother at age 22, she admitted she was "terrified" since she "didn't know how to balance work and motherhood."
Clearly, the actress got the hang of it, and though she cherishes their younger years, she's equally excited to watch them grow up.
Article continues below advertisement
"That makes me want to cry, the idea of having a long relationship with adult children," she shared in Interview magazine. "I never expected the kind of relationship that I have with them, but it's so rewarding to be able to have kids that you can process life with a little bit, and they help me understand the complexities of what it means to be a human now."
"So I'm really, really grateful that these little humans are in my life. Adult humans," she added. "I have two adult children now ... It's crazy."
The Big Little Lies star has daughter Ava, 21, and son Deacon, 17, with ex Ryan Phillippe, in addition to 8-year-old son Tennessee with husband Jim Toth.
Article continues below advertisement
While her kids may be more mature now, the blonde babe knows some of her quirks still embarrass them. For instance, Witherspoon revealed she'll often let loose by dancing around to Top 40 music in the kitchen.
"I'll do anything to make people laugh, it's sad," she admitted. "I'm sure my children find it horrifying, but my mother used to do the same thing."
Article continues below advertisement
Regardless of the timing, the Emmy winner insisted that when you become a mother, "your entire life will change."
"Everything you believe. Everything you eat. Every piece of independence you have," she explained. "You can't go out without thinking about another person."
Article continues below advertisement
"Being a mom is really great, it's a big part of my life," the busy star declared. "I would say it's the biggest part of my life."
While her youngest is still into the typical school-aged hobbies and sports, Deacon released his first song, "Long Run," last fall. "I think they call this a Bop or is it a Banger? A Bangin' Bop?" his mom joked while listening to the track.
Meanwhile, her only daughter is a student at UC Berkley. Witherspoon confessed that she became emotional when she first left to embrace dorm life.
"It's weird when your children go away to college. It's hard," she shared. "I might've gone into her empty room, laid down on her bed and cried."