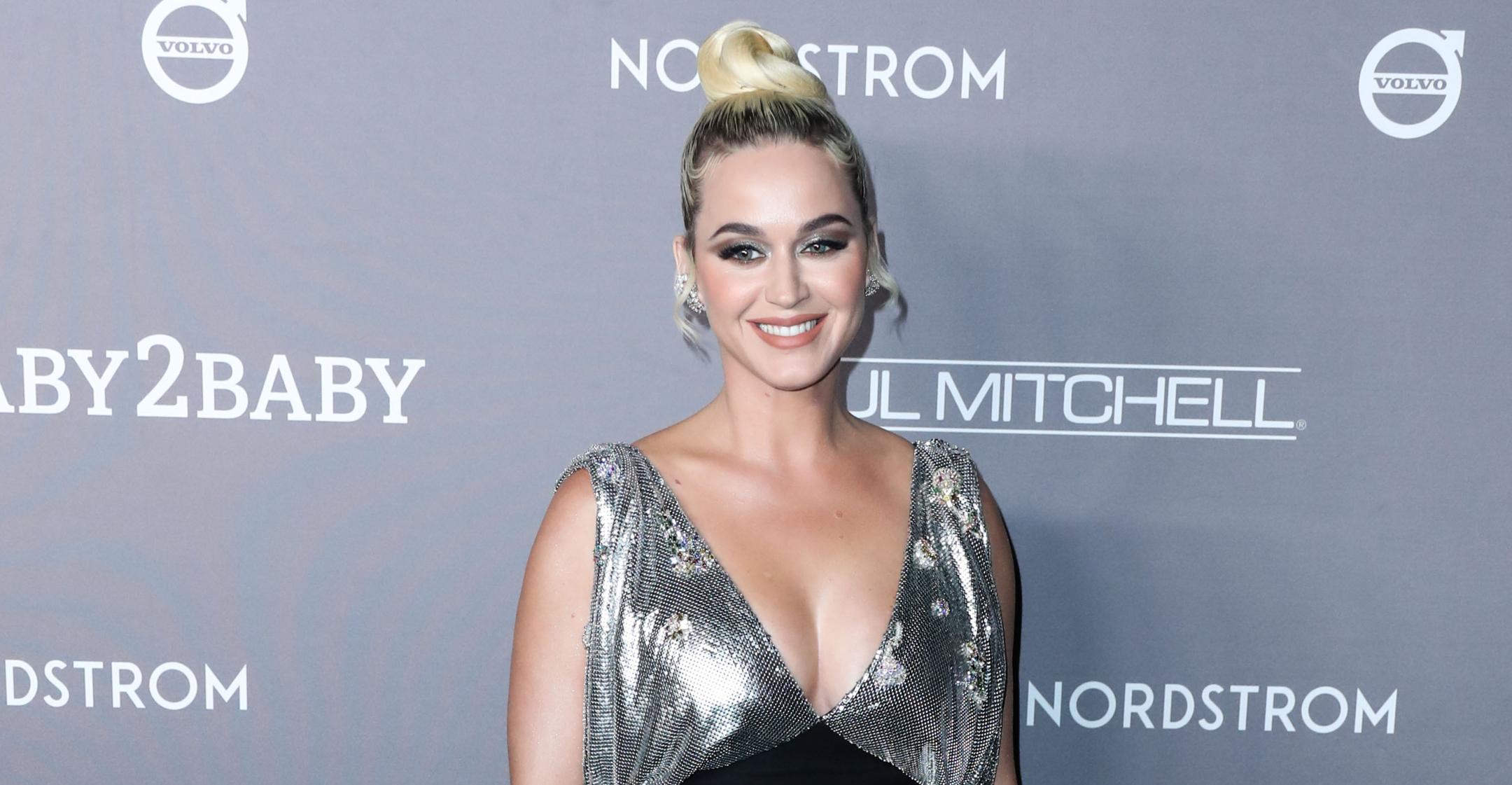 After Several 'Wild' Years In The Spotlight, Katy Perry Is Happily Embracing The 'Simple Joys' Of Motherhood
Though Katy Perry confessed that she was initially "nervous" to become a mother, the superstar revealed that the process opened her up to a new, calmer chapter of life.
Article continues below advertisement
"Now I get it. Now I realize this is it. This is the living part. Every day I'm like, 'When can we go for a walk? When can we go for a swim?'" she told L'Officiel of her day-to-day with fiancé Orlando Bloom and their 9-month-old daughter, Daisy Dove. "There was a good 12 years where none of that smallness existed."
Article continues below advertisement
"It was amazing to live big and wild, but sometimes it's nice just to throw the ball on the grass and watch your daughter laugh from the simple joys of the dog coming and bringing it back," she noted.
Perry added that motherhood has also allowed her to be comfortable with her true self.
"I have gone through a real journey in the past few years of having fun with costumes and lights and props and theatrics, but I have another life at home and it's very small and normal," the American Idol judge shared.
Article continues below advertisement
"I don't feel like I have to be 'on' anymore, and I think that's because I've figured out both my professional and personal lives," the star explained. "I've weaved them together to be a full-fledged functioning human ... of sorts."
Article continues below advertisement
The "Smile" crooned pointed out how in the past, she would get "really upset about going out into the world with no makeup on" — but now, she simply doesn't care what other people think.
"I'm like, 'You know, I'm good. I know who I am. And what you think of me is none of my business,'" she declared.
"As a performer I've always relied on the love and acceptance and validation of the outside world and that ultimately can waver at times," Perry acknowledged. "When you have a child, you have someone who looks at you and doesn't know anything on your resume, doesn't know anything about your bank account, doesn't know anything, doesn't care, and just loves you. Unconditional love. It's just ... everything I think I was looking for."