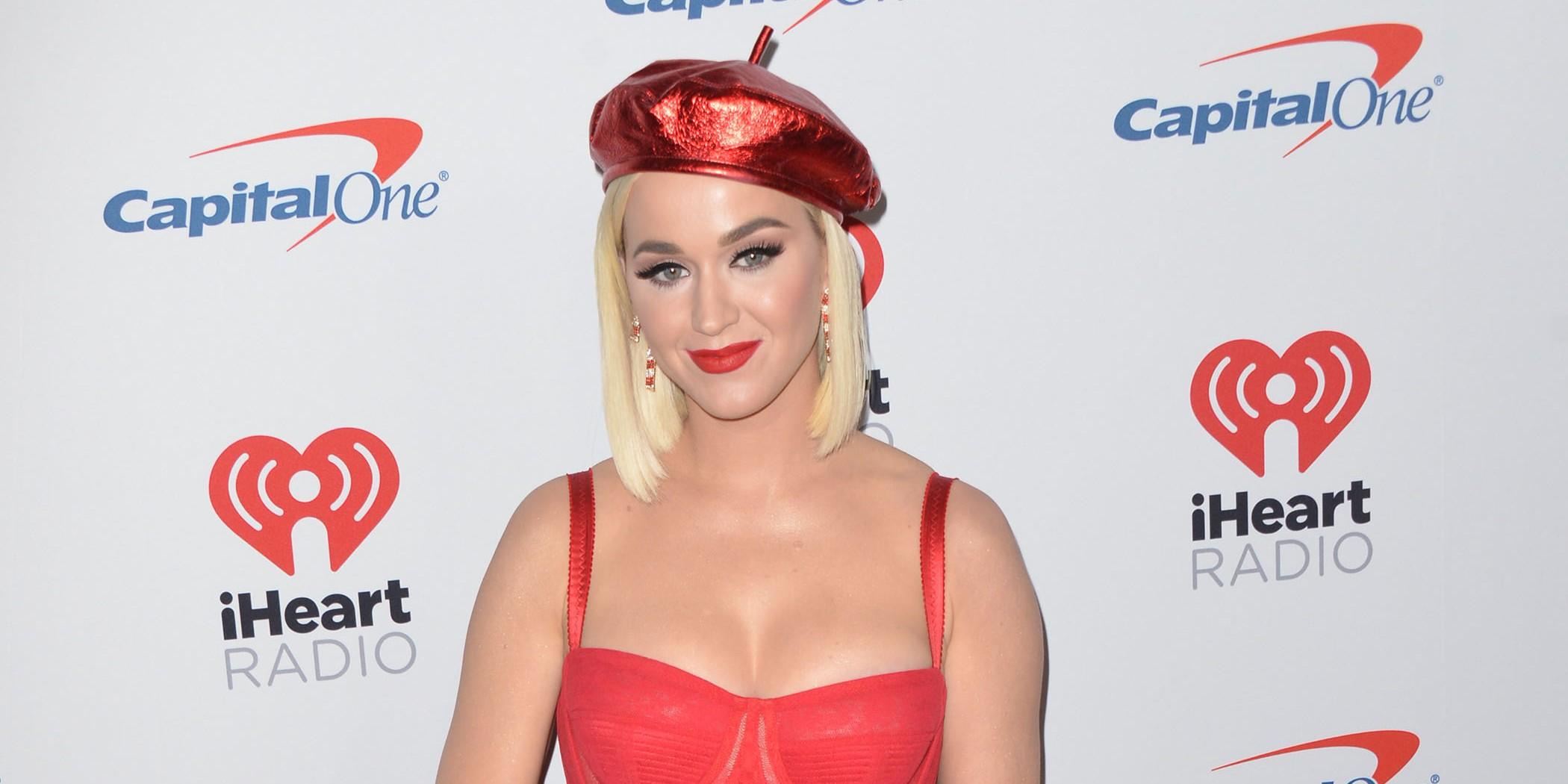 Katy Perry Declares 'Women Are The Most Powerful Beings' After Giving Birth To Daughter Daisy
New mom Katy Perry is getting candid about the difficulties of juggling her thriving career with motherhood. The singer, 36, appeared on Live With Kelly and Ryan on February 8 and revealed that she took just one month of maternity leave after welcoming her first child, daughter Daisy, in late August.
"I did start filming American Idol season 4 after I'd given birth, five weeks later. And I didn't plan that," she explained. "But it was like, 'Oh, my God!' It was so intense."
Article continues below advertisement
"Giving birth, then going back to work and breastfeeding, like, 'Holy crap! This is what women do? Oh my God,'" she added. "Women are the most powerful beings on the planet!"
Mom-of-three Kelly Ripa chimed in, agreeing with the singer. "It's kinda amazing," she insisted. "It's like you can't believe what your body is capable of, right?"
Throughout the interview, Perry couldn't help but gush over her and fiancé Orlando Bloom's daughter, who she says "thrives" on routine.
"I slept with her burp cloth last night," she shared. "That's how much I love her."
Article continues below advertisement
In September, the "Smile" crooner took to social media to reveal her thoughts about trying to find the right balance in life.
"When a mom finally goes back to work (whatever profession they do) it's not like they been coming from months of 'time off..' She's coming from a full time job... of being a mom," she tweeted. "Call your mom and tell her you love and appreciate her and advocate for paid family leave!"
Article continues below advertisement
Perry has also shared that 44-year-old Bloom — who shares 10-year-old son Flynn with ex Miranda Kerr — has been an amazing, hands-on father, especially when he has to look after their little girl by himself.
"Daddy's doing a great job. Daddy has stepped in," she revealed. "I've seen the Bjorn on him, I've seen him with the bottle, I've seen all the pictures. It's all good."
The actor has described the tot as a mix between himself, the singer and his mom Sonia. "It was funny because when she first came out I was, 'Oh it's me, it's a mini-me!'" he recalled. "Then fortunately she got those Katy blues, which was perfect." Aww!