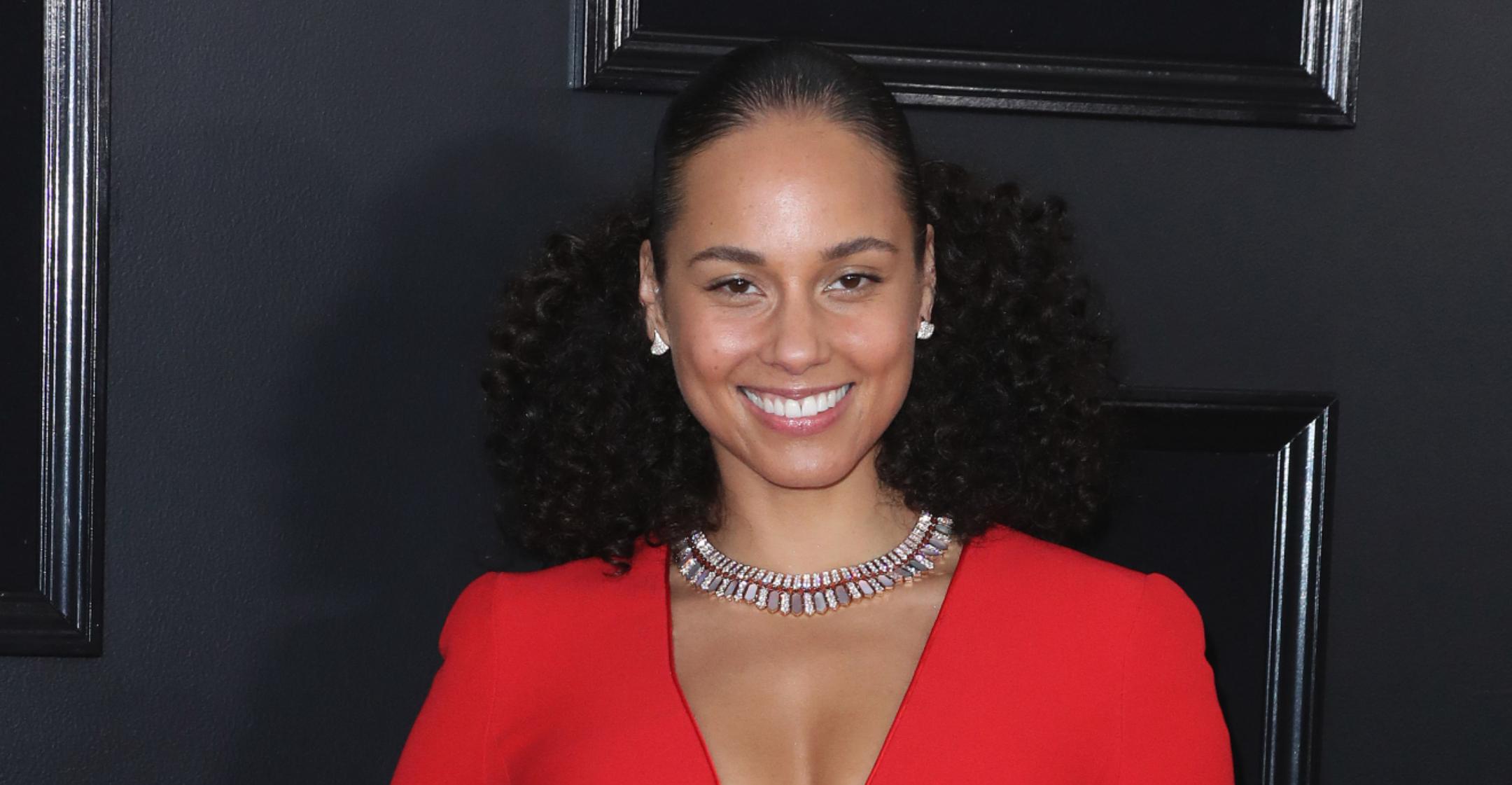 'It Changes Everything': Alicia Keys Credits Meditation For Boosting Her 'Confidence' In All Aspects Of Life
After Alicia Keys welcomed her second son in 2014, the star had trouble functioning in day-to-day life — but all that changed when she discovered meditation.
In an op-ed for USA Today, the star revealed how the calming process not only helps her on a daily basis, but also allowed her to be a better mother to her and Swiss Beatz's sons, Egypt, 10, and Genesis, 6.
Article continues below advertisement
The "Fallin'" singer's "consistent spiritual practice began about six years ago."

"Like so many new moms I was exhausted, but the depletion was more than physiological; my spirit was shot," she explained. "I needed to do something so I could continue to be a good mother to my children, partner to my husband, and friend to myself."
Article continues below advertisement
It was then that a friend suggested she go on a meditation retreat, where she would practice Kundalini yoga.
"She explained that kundalini energy rests in the base of your spine, and this practice would help creative, healing Divine Feminine energy rise through my body," Keys noted.
During her first trial, the Grammy winner was so tried that she fell asleep mid-practice, but on the second run, she "felt a little spark."
"Between the chanting and the singing and the rhythm and the meaning of these ancient words, I discovered a sense of peace and comfort. I started to notice a richer connection with myself, an ability to go deeper," she shared. "After years of silence I could hear myself, trust my instincts, know what I wanted, know what I needed and not feel so insecure."
Article continues below advertisement
From then on, she noticed that all aspects of her life were improving.

"Once you make that kind of deep connection with yourself, your relationship with everything and everyone around you changes," she insisted. "As I'd hoped, I became a better mother because I was more confident in myself. I could hear what I needed and what my family needed. Now I could be crystal clear, powerful and strong and not back down because I had a way to access my own intuition. I had made a genuine connection with the Divine Feminine."
Article continues below advertisement
While she practices daily, Keys pointed out that meditation can really help people who have been struggling during the COVID-19 era.

"As we climb out of the pandemic, we can use self-care and self-love to balance out the loss and brokenness around us," she said. "This is a time to create new rituals and make them a part of our daily lives."
"As we work together to repair economic and social injustice, we also have to take care of our souls … and the Divine Feminine is ready for us!" she exclaimed. "I hope this experience will help us be our best, brightest selves, live healthier and more joyful lives, and find a piece of peace in a broken world."