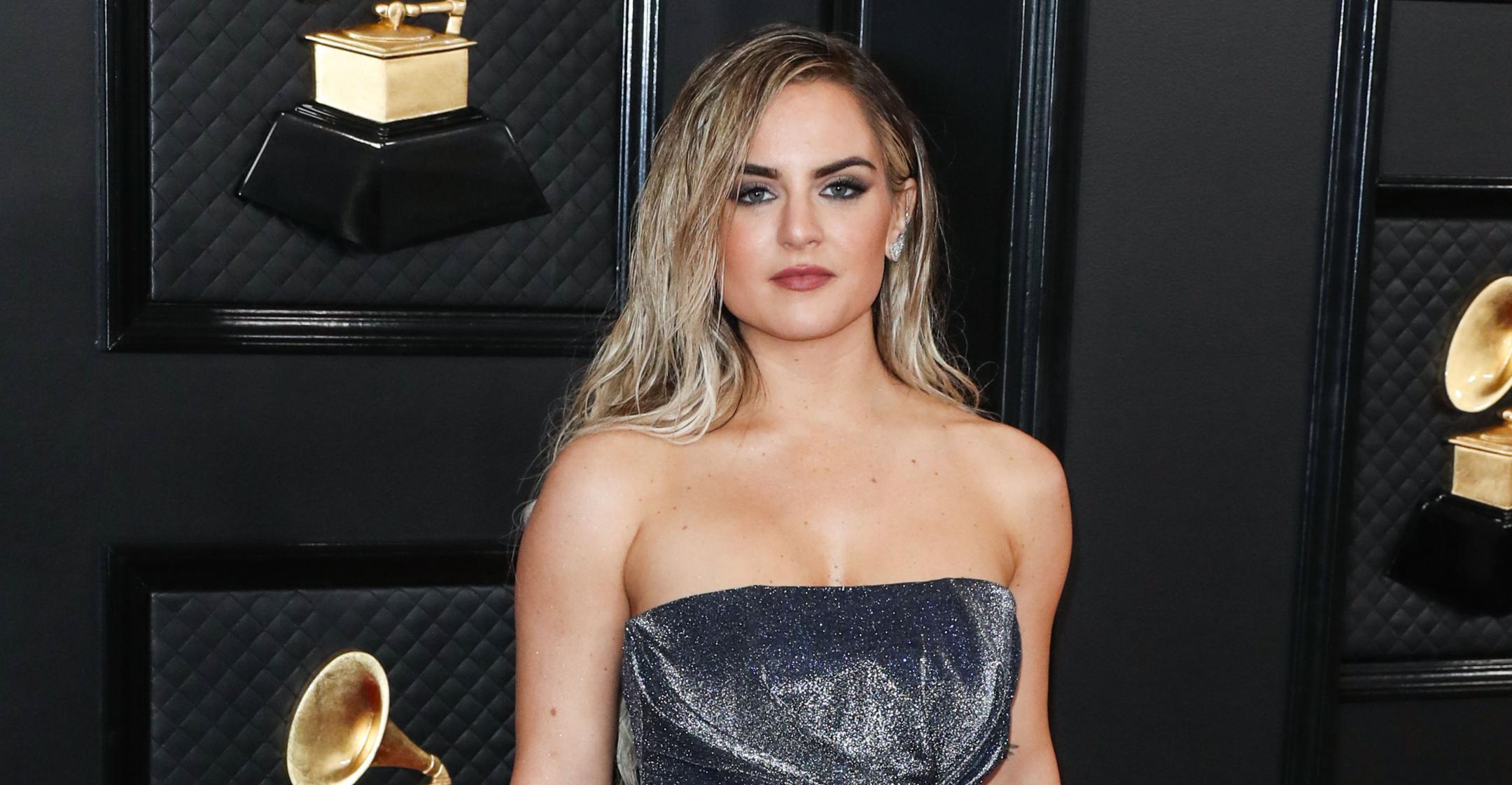 Back To Her Old Self! Singer JoJo Reveals 'The Masked Singer' Helped Her Conquer Stage Fright & Find 'Confidence Again'
Though JoJo ruled the 2000s with hits like "Leave (Get Out)" and "Too Little, Too Late," over the last few years, the 30-year-old star took a step back from the spotlight due to stage fright and anxiety, which impacted her both "mentally and physically."
Article continues below advertisement
So when the opportunity came about to be a contestant on The Masked Singer, she was "scared" to sign on — but she realized that getting back on stage in front of millions — albeit, in a crazy costume — may be just what she needed.
In the end, the star, who dressed as the Black Swan, was crowned runner-up of season 5. But the real reward was that by the finale, she felt like her old self again.
Article continues below advertisement
In a candid Instagram post, the singer explained that "after canceling her tour last year, she "felt particularly disconnected & confused about life." So much so, she began to wonder if she was even "good at singing/performing anymore."
JoJo revealed that over the last few years, she "developed stage fright" that made her feel as if she was choking. "I knew I had to do something about this feeling, & I wanted to stop taking myself so seriously," she shared.
Article continues below advertisement
"I figured donning a 15 lb bedazzled swan costume + headpiece while anonymously singing my heart out might be a good way to do that," she quipped.
After the finale aired, the brunette beauty gave more insight as to why she joined the show.
Article continues below advertisement
"It's very easy to get wrapped up in your own world and your own perception of your career — how you think things are supposed to go," she explained to E! News. "I was just in a season of saying yes to things that scared me if I knew that they would probably be good for me. And this was one of those things."
Having conquered her fears, the "Baby It's You" crooner is ready to record more music and get back to seeing her fans.
"I'm back in a mode of feeling really creative," she declared. "And I truly don't know if I would have gotten to this place if it weren't for my experience on the show because it really did help me find that confidence again, to try and step out into trusting myself again."