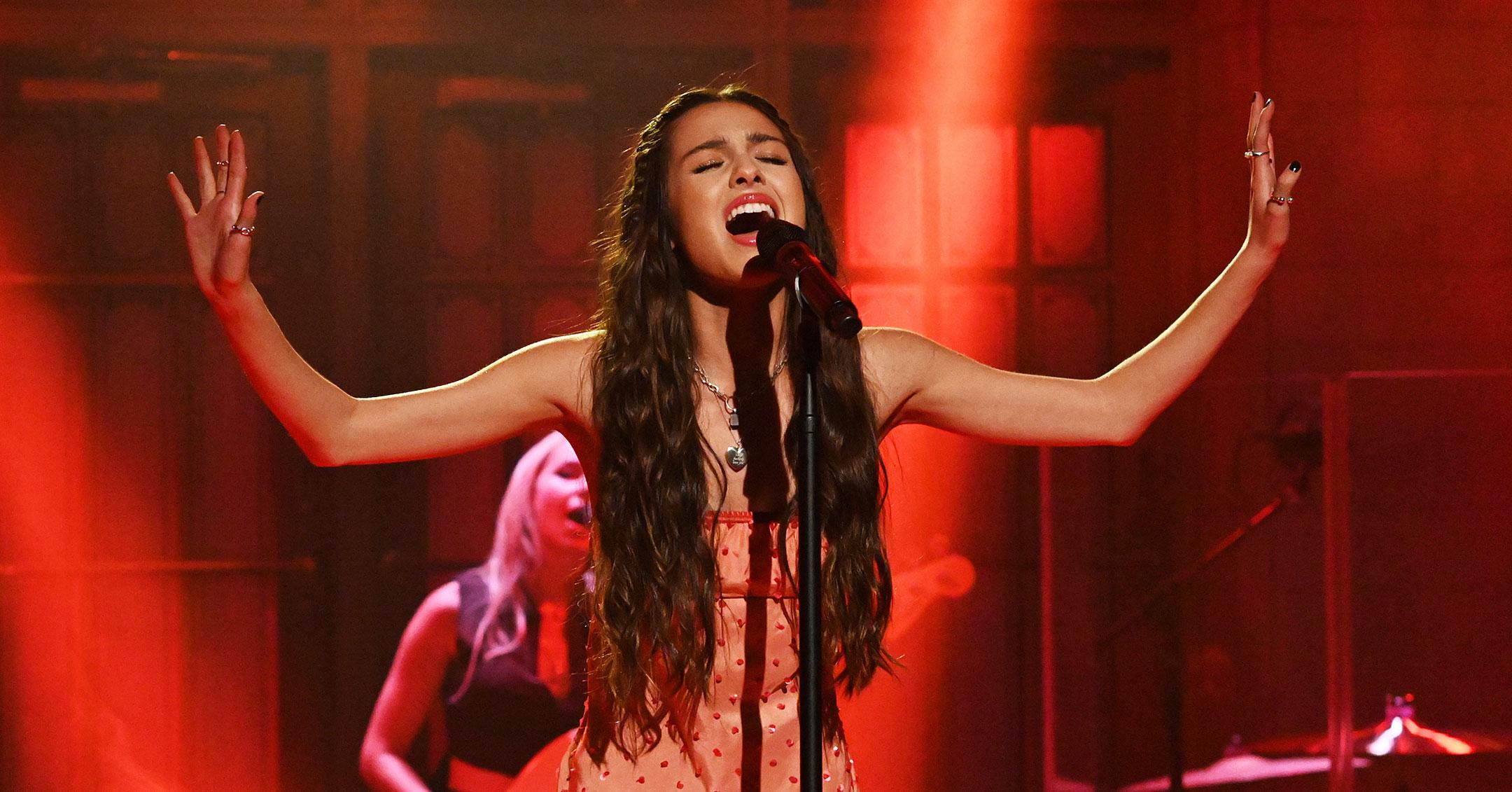 Express Yourself! Olivia Rodrigo Explains Why She Isn't 'Afraid' To Speak Her Mind In Her Music
Article continues below advertisement
"I don't take the gossip personally, really. I understand. I completely understand. And you know, lots of times, it isn't malicious," she noted to Nylon. "It's none of my business. I write my songs and people can say whatever they want to say about it."
"[They can] think whatever they want to think about my life and that's just part of it," the singer-actress said. "It doesn't really bother me. I also try to stay off of social media and not look at that stuff."
Article continues below advertisement
That being said, she finds that writing tunes about her own experiences to be very cathartic.
"As a young woman ... you're not encouraged to talk about how insecure, and jealous, and angry you feel," she pointed out. "Music is an awesome medium for people to get to express those feelings without the fear of judgment, or being viewed as bitchy, or whatever sexist thing people want to say."
Article continues below advertisement
Rodrigo, who first came onto the scene via her role in the Disney+ series High School Musical: The Musical: The Series, acknowledged that some compare her to fellow singer-actress' like Demi Lovato or Miley Cyrus, but she stated that she's just simply being herself.
Article continues below advertisement
"I'm very aware of that classic 'Disney pop girl' archetype," she expressed. "And people always ask me, 'Oh, did you say f**k in 'Drivers License' to show that you aren't just a Disney star?'"
"It's cool that people might think that, but I'm just making music that I love and that I feel passionate about. It's who I am. I have a dirty mouth," she explained. "It was what felt natural and good to me, and people resonated with that. If I am ushering in a new generation of pop stars that aren't afraid to speak their mind, that's so cool. I'm just doing my thing, though."