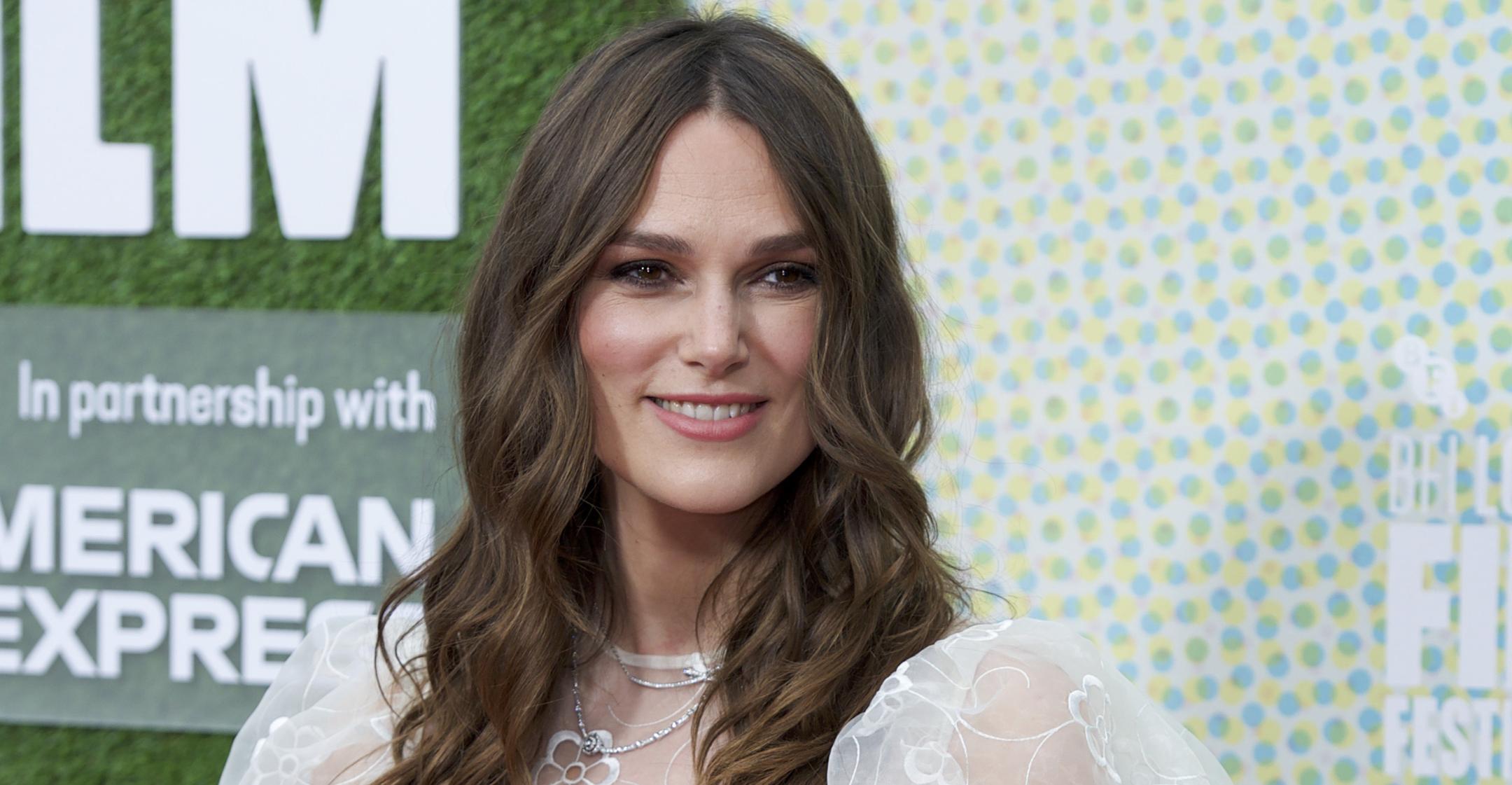 Anything Goes! Keira Knightley Kept Her Daughters Entertained During Quarantine By Letting Them Wear Designer Gowns
Quarantining at home during the early days of the pandemic wasn't fun for anyone, but Keira Knightley was determined to make the best of it for her and husband James Righton's two daughters, Edie, 6, and Delilah, who turns 2 in just a few months.
Article continues below advertisement
Though the actress told Harper's Bazaar UK that 2020 was "an emotional rollercoaster" and "a really weird time," she found solace in the fact that she could be there more for her kids.
One of the family's favorite activities was playing dress-up.
"We have a trampoline in our garden, and we decided we were only allowed to wear dresses on it," she shared. "I put on red lipstick every day, and every bit of Chanel that I have in my cupboard, and my daughter Edie had Chanel ribbons plaited into her hair and fairy wings."
Even her husband got in on the action, putting on one of his many "peacock-colored Gucci suits."
Article continues below advertisement
Normally those outfits would be reserved for red carpets, but since events were canceled, she figured she might as well put them to good use!
"I thought, 'What is the point of these lovely things sitting in the wardrobe, when it feels quite apocalyptic and scary outside?'" she explained. "It felt so important to be really happy for the kids!"
Article continues below advertisement
All that being said, the Pirates of the Caribbean star acknowledged that being a mom 24/7 is downright tiring.
"I don't think we give women enough credit for the physical and emotional marathon they go through when becoming a mother," she stated last year to Balance magazine. "I come from a place of amazing privilege. I have an incredible support system; I've been unbelievably lucky in my career; I can afford good childcare, and yet I still find it really f**king difficult."
"It doesn't mean I don't love my kid, it's just me admitting that the sleep deprivation, the hormonal changes, the shift in relationship with my partner, are all things that make me feel as if I'm failing on a daily basis," she admitted. "I have to remind myself that I haven't failed, I'm just doing what I can do, but it's not easy."