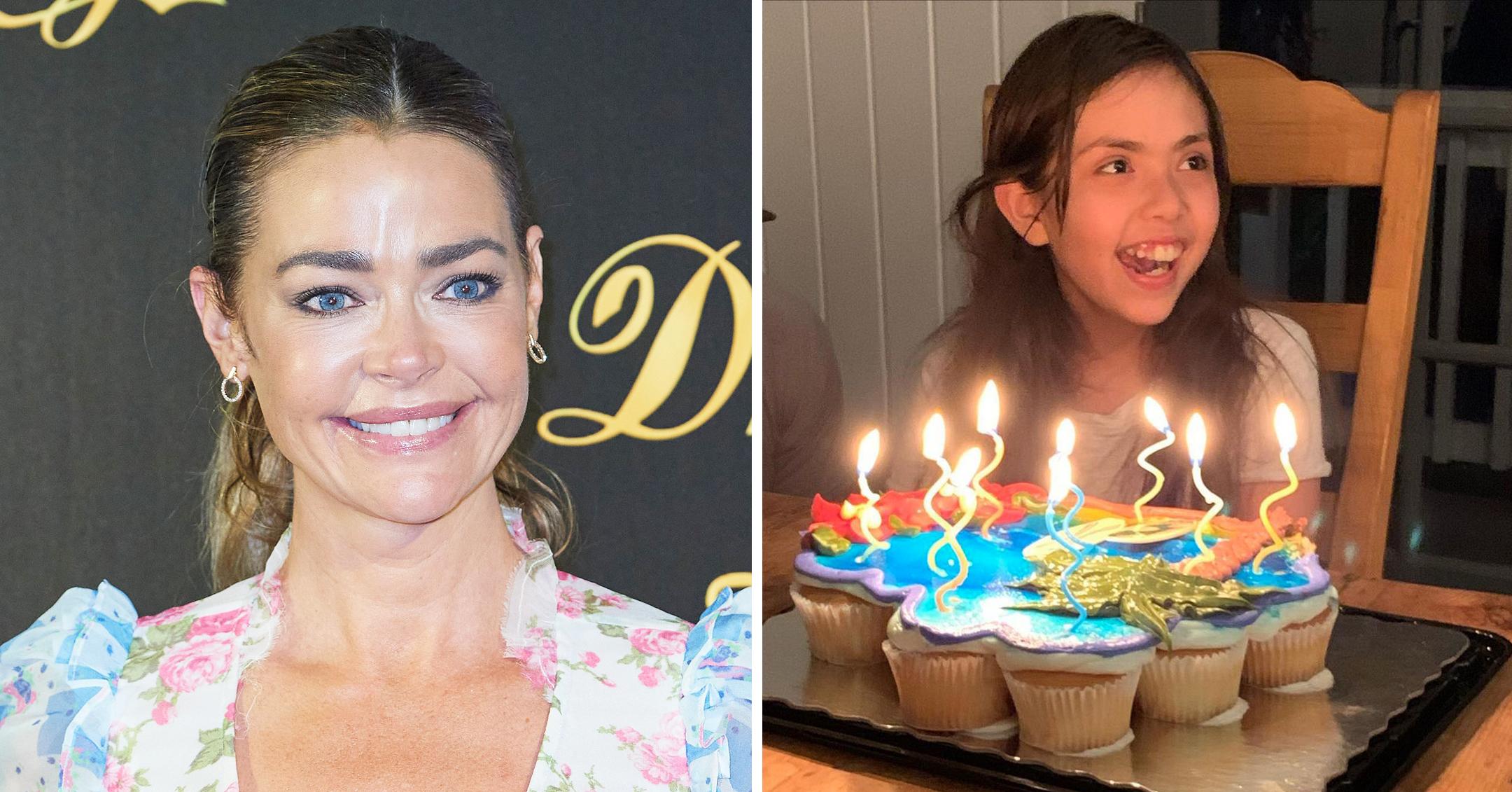 Full House! Denise Richards Opens Up About Raising Her Two Teens & Her 9-Year-Old Daughter With Special Needs
Though Denise Richards doesn't like to watch herself onscreen, she's making an exception for her latest role in the family-friendly adventure flick Timecrafters: The Treasure of Pirate's Cove, as she's excited for 9-year-old Eloise to see it when it debuts on TV this Friday.
Article continues below advertisement
"It's fun for me to do a movie that my youngest daughter can watch, because a lot of the movies I have done in the past she can't," the actress noted to Parents. "Except for the Christmas ones."
"I haven't seen most of my stuff since the beginning of my career when I didn't know you can leave after the lights go down," she quipped. "It's painful to watch myself."

In her latest gig, Richards plays mom to a young boy (Casey Simpson) who ventures out with his friends to try and stop time-traveling pirates.
Article continues below advertisement
Watching TV and movies together is a special experience for Richards, as Eloise, who she adopted in 2011, was diagnosed with a rare chromosomal disorder that causes delayed development. At the moment, she can say only a dozen words.
"This is all we know with her. So, we've grown with her since she was a baby," she explained. "But she's a sweet little angel and the happiest little girl and the littlest things make her so happy."
Article continues below advertisement
The Two and a Half Men alum — who married actor Aaron Phypers in 2018 — is also mom to daughters Sam, 17, and Lola, 15, whom she shares with ex-husband Charlie Sheen.

Looking after the teens can be just as difficult as raising her youngest since the girls are enthralled by social media — and unlike some mothers, Richards herself knows how damaging it can be to be the target of online hate.
Article continues below advertisement
"When I get negative comments, there's times where even at my age, it still hurts," she admitted. "It's hard."

Though she's trying to convey that to her girls, it's easier said than done.
"I really do think it's not healthy for kids at all and there's a responsibility with it," she stated. "I'm still having those conversations, and they're endless, and it's very challenging."