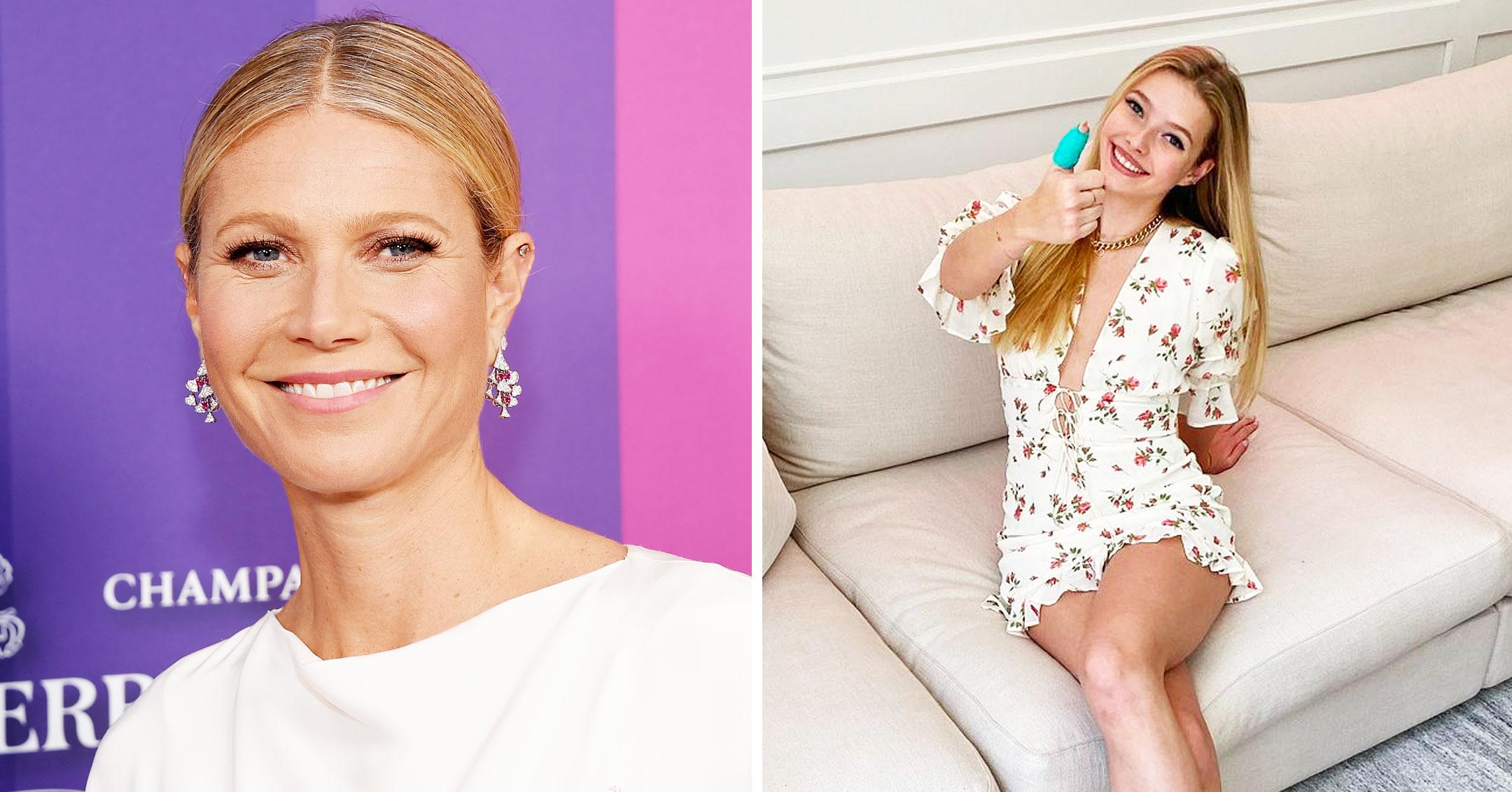 Miss Independent! Gwyneth Paltrow Reveals Teenage Daughter Apple 'Does Not Want My Advice Whatsoever On Anything'
While millions of women turn to Gwyneth Paltrow for tips on motherhood, wellness and more, the Goop founder admitted that 16-year-old daughter Apple "does not want my advice whatsoever on anything" — especially when it comes to shopping.
Article continues below advertisement
"She has all of her online stores that she loves, and my son is the exact opposite," the actress told PEOPLE, referring to 15-year-old Moses, who "cannot make up his mind."

"He's very indecisive, like I am," she noted. "He's mostly shopping on skateboard sites and that kind of thing. But he likes advice; she does not."
That being said, Apple begrudgingly acknowledges that her mom has been a staple on the best-dressed list for years.
"My daughter likes my style now, which is great because there was a period of time where she thought I was a total loser," she quipped, adding that she's willing to share her wardrobe with her mini-me.
Article continues below advertisement
"She loves to play in my closet," Paltrow said last year. "I have saved everything for her since 15 years before I had her. Not everything, but every red carpet look I have saved for her."
Article continues below advertisement
On the other hand, her son tries to look away when the Shallow Hal star is wearing something that he deems too risqué.
"My son, he never likes it if I wear anything revealing, like vaguely see-through or too low cut or too high cut," she shared. "He wants me to dress very conservatively when I leave the house."
Article continues below advertisement
The blonde beauty coparents her two kids with ex-husband Chris Martin, who she separated from in 2014.
"Some days it's not as good as it looks," she said of their dynamic. "We also have good days and bad days, but I think it's driving towards the same purpose of unity and love and what's best for [our kids]."
"I really wanted my kids to not be traumatized, if it were possible," Paltrow expressed. "Chris and I committed to putting them first and that's harder than it looks because some days you really don't want to be with the person that you are getting divorced from. But if you're committed to having family dinner, then you do it."