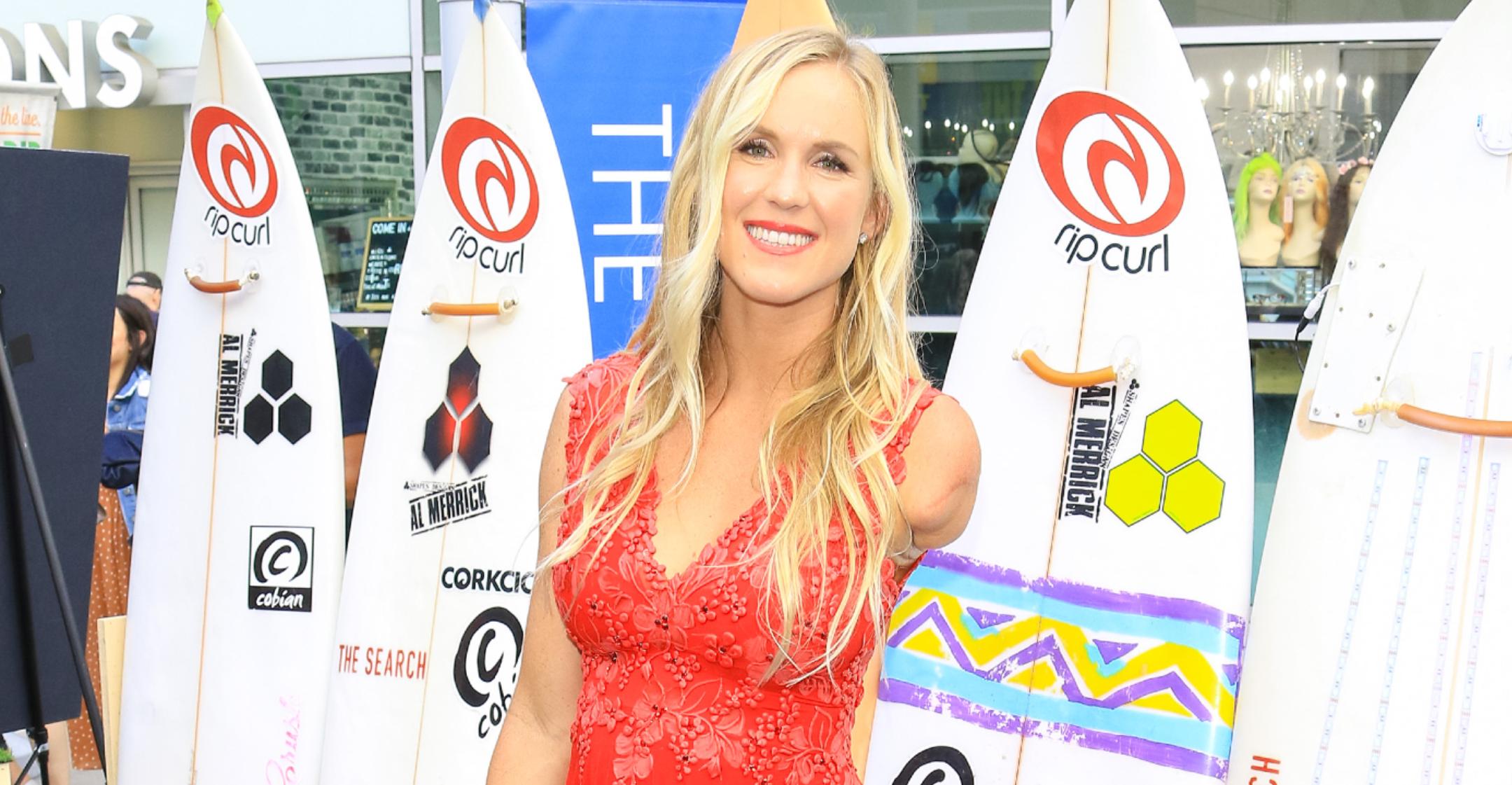 Surfer Bethany Hamilton Admits Parenting With Only One Hand Can 'Get Frustrating,' But She Reminds Herself To 'Keep It Positive'
In 2003, Bethany Hamilton lost her left arm in a shark accident — but she's never let that stop her from reaching her goals. Instead, she's learned to adapt and make the best of her situation.
Article continues below advertisement
In a candid Instagram post, the athlete admits she still has her "frustrating" moments, but she says that believing in herself always helps her pull through, especially when caring for her and husband Adam Dirks' sons: Tobias, 5, Wesley, 3, and Micah, who was born this Valentine's Day.
"A little bit about Mom life with one arm. Well I'm raising our third son, so the tricks and adaptations are getting better with each child," she shared. "When they are this young and have the wobbly head and need constant attention, nursing, diaper changes, tummy soothing, lots of sleep and of course smiles, kisses and more."
Article continues below advertisement
Hamilton then gave a few details as to how she goes about caring for Micah without one of her limbs.

"I use my feet to help with diaper changing, lots of pillows with nursing, a baby carrier all throughout the day and tricky styles of holding to keep baby's head up," she explained.
Article continues below advertisement
"Sometimes it can get frustrating but I just gotta keep moving forward, have lil breaks and keep it positive! Plus I remember I've done it before," noted the athlete. "And as a family we make it work! Loving our lil Micah and looking forward to more life with him! Cheering on all you mommas out there grinding, loving and doing your best!"
Article continues below advertisement
The star has never shied away from sharing her parenting experiences with fans, as she knows all too well how tough the journey can be.

"Becoming a mom is something I always knew was going to be an amazing part of my life, or at least I hoped that, but it just came so much sooner than I had anticipated," she confessed. "It was a hard time in my life, just embracing motherhood."
"I think a lot of women struggle with it, so I thought it was really important to share the truth of that. I had a lot of fears entering into motherhood. I didn't know what life would look like after. And I think a lot of women deal with that," Hamilton shared. "I hope that it can encourage a lot of women because it is such a special gift and I'm so glad it's my life now."