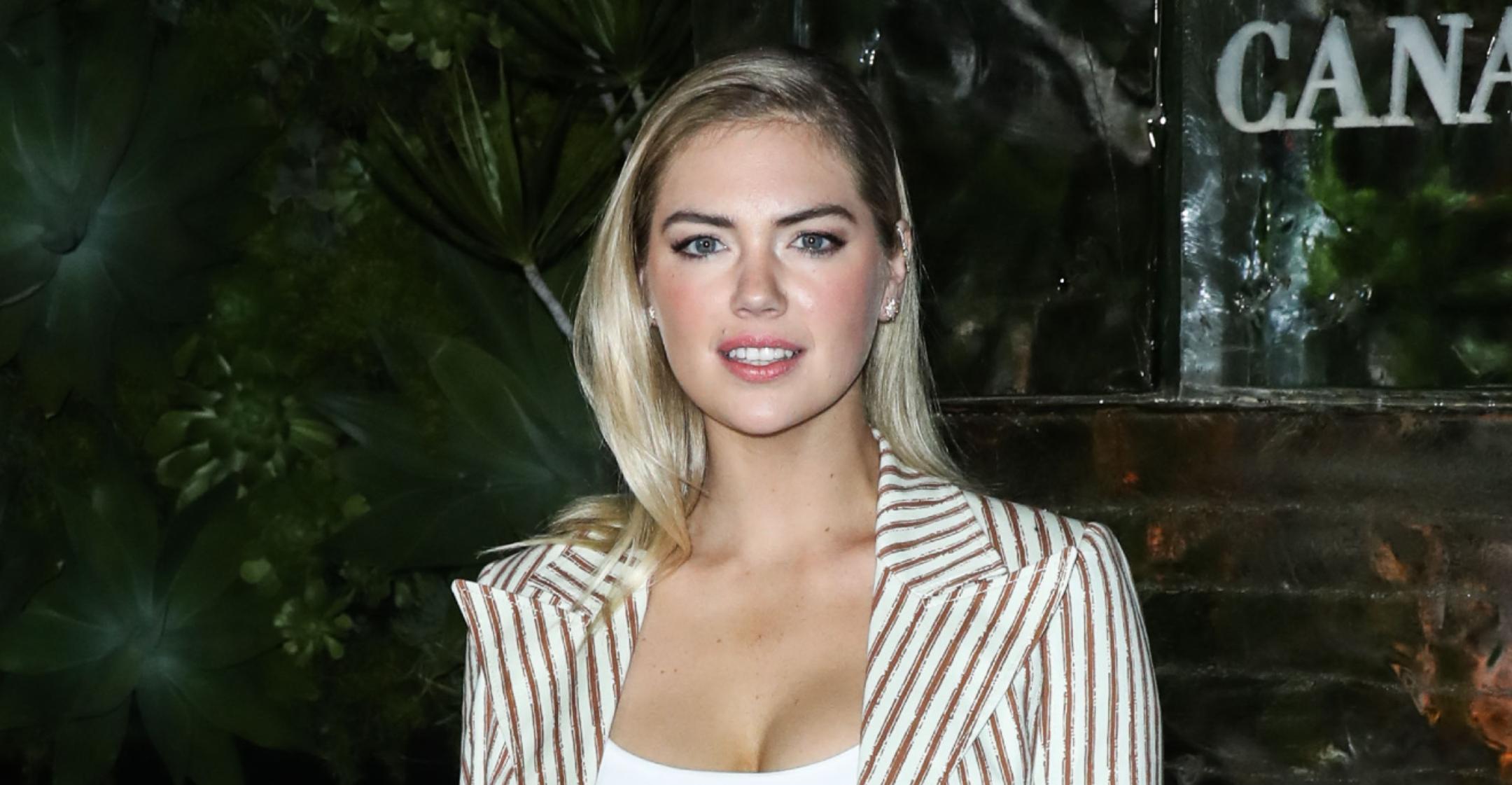 Ruff Life! 'Exhausted' Kate Upton Confesses Caring For Her Puppy Norman Is 'Harder Than Having A Newborn'
Having welcomed pooch Norman in January, Kate Upton and husband Justin Verlander are now a family of four, as they also have 2-year-old daughter Genevieve. But the model noted that taking care of the pup has her more exhausted than ever!
Article continues below advertisement
"Norman is so cute, but I did forget how hard it is to have a puppy," she admitted to Jimmy Fallon on his talk show. "And arguably, it might be harder than having a newborn."

The comedian agreed with her opinion, as Upton noted that babies tend to be less messy since they're wearing a diaper.
Article continues below advertisement
The Sports Illustrated stunner pointed out how when you have a baby, people are sympathetic to the new parents, assuming they must be "so tired."

But with a dog, Upton realized that most people think the caretaking is a breeze. "And I'm like, 'No, I'm exhausted!'" she confessed. "He pees everywhere."
It doesn't help that her husband, MLB pitcher Justin Verlander, tries to get out of cleaning duties.
"He's the best dad — he really is. He's always so involved. He's the best partner," she explained. "He's just not the best dog dad."
Article continues below advertisement
"Like, he has helped almost zero with Norman, but he took almost every night shift with Vivi," she admitted. "So, I still am a little bitter about that."

The girl dad is so passionate about spending time with his daughter that he's been showing her videos of his best ball games, as he's currently sidelined since he's recovering from an injury-induced surgery.
Article continues below advertisement
"He has been showing her lots of highlight films," Upton shared. "And I'm not sure if he's showing her highlight films because he's not playing right now, or if it's because. .. I think she thinks he's actually a golfer. She's seen him golf more than she's seen him play baseball."
"When we were watching the Masters the other day, she was like, 'Daddy! Daddy!'" she recalled, mimicking her daughter who pointed at the TV screen. "I was like, 'No, that's not what he does. He's not that good!'"