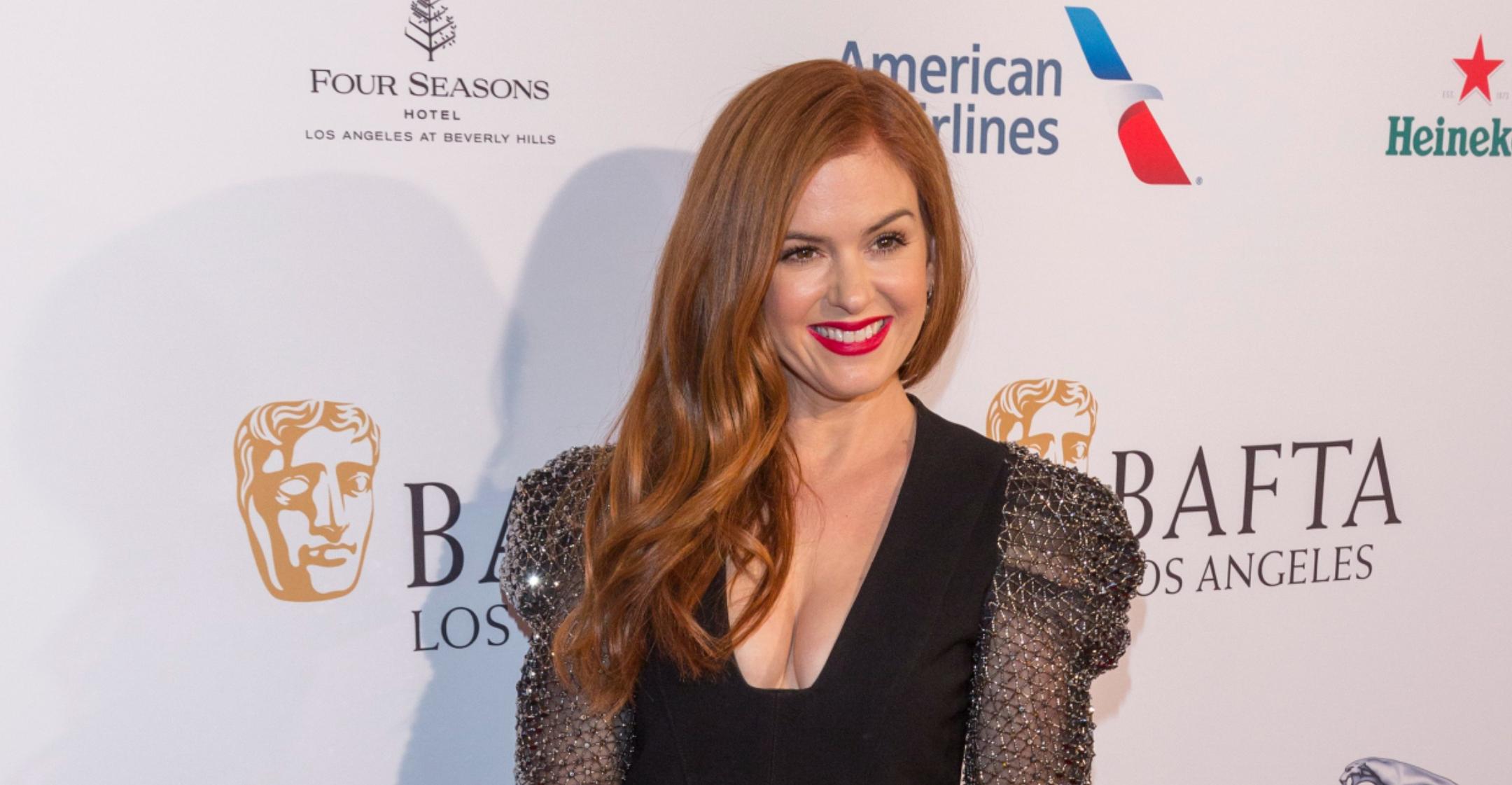 Mom-Of-Three Isla Fisher Avoids Talking About Her Kids During Interviews So They Can Grow Up 'Without Pressure Or Scrutiny'
There's nothing that actress Isla Fisher adores more than being a mom to her and husband Sacha Baron Cohen's three kids — but she doesn't feel the need to publicize the details of her family life.

In fact, if you try to Google information about their kids, you won't find much!
Article continues below advertisement
While their son Montgomery is listed as six years old, there's no birthdate listed for their two daughters, Olive, who was born in 2007, and Elula, born in 2011.
Article continues below advertisement
"Motherhood is actually my favorite topic – but I keep it private," she explained in Australia's Marie Claire. "I think all parents are trying to protect their kids, especially in the social media age. I want our children to have a normal childhood – being able to play outside without pressure or scrutiny. All kids have the right to just be kids, and I would never sell a film or magazine by speaking about [mine]."
Her outlook is nothing new. In 2017, she noted how years ago, celebrities rarely opened up about their personal lives.
"It feels like now it's an interesting news point that I don't want to talk about it. Yet when I started out, it was interesting that people wanted to talk about their private life," she recalled. "No one could believe it. Everyone was like 'Oh my god. Can you believe she is talking about her private life whoever it was.' Nowadays, we are used to everyone sharing everything that I've become an interesting news story for keeping a secret."
Article continues below advertisement
At the moment, the Wedding Crashers star and the comedian are raising their three kids in her native country, Australia.
"I feel like I can be myself in Australia," she shared. "I love the people. I love the colors and the sights and the taste and the smells. And there's something about being home which is just ... it feels very magical."
"I miss it so much when I'm away and I have a very Australian sensibility," Fisher noted. "Whenever I meet another Aussie, I always think, 'Oh my gosh, we're twins!'"