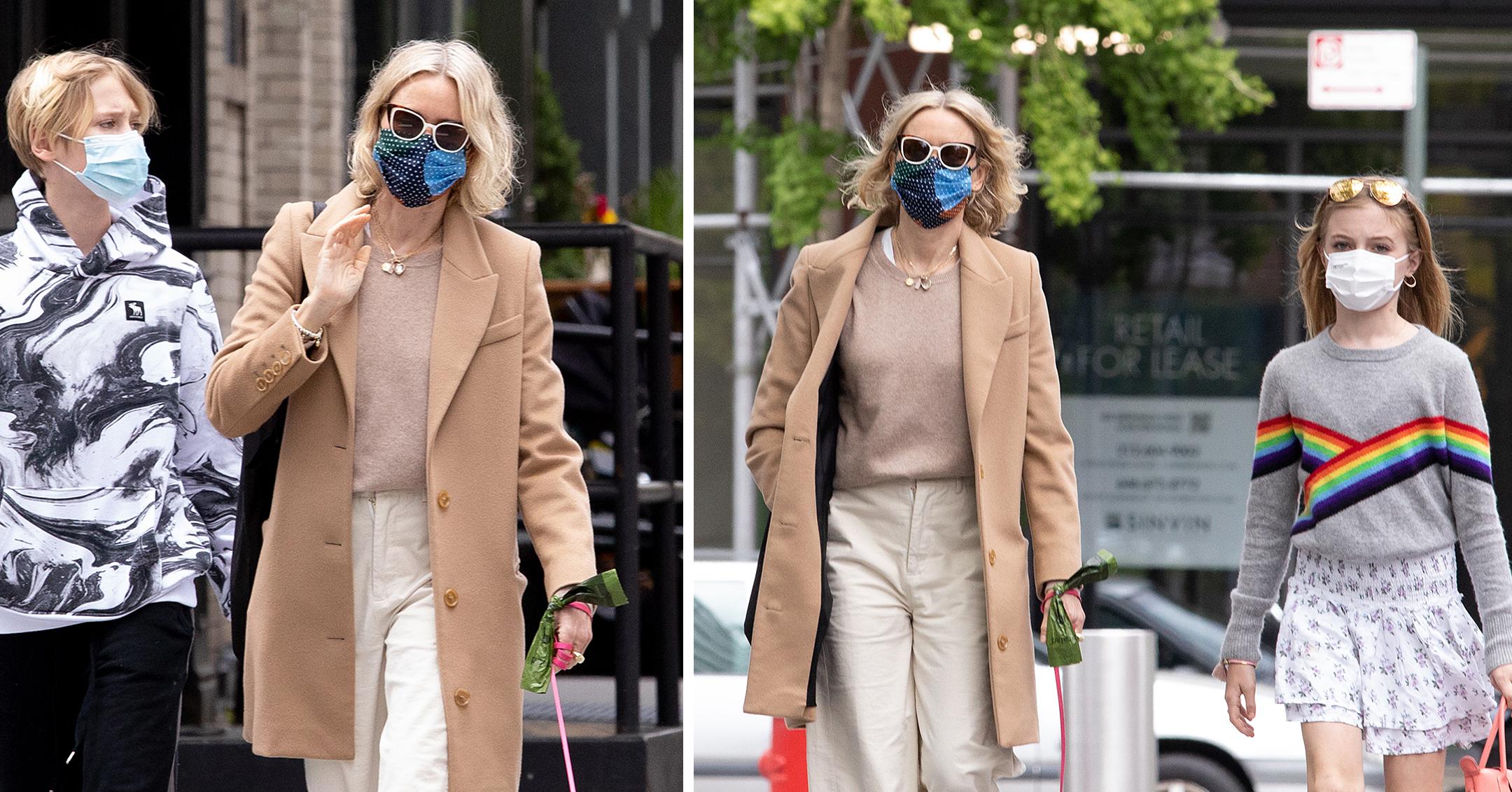 So Grown Up! Hollywood Star Naomi Watts Takes A Stroll Alongside Her 2 Kids Kai & Sasha In New York City — Pics
Article continues below advertisement
The Hollywood actress, who shares kids Sasha, 13, and Kai, 12, with ex Liev Schreiber, took the dog out for a walk while hanging out with her kiddos in the TriBeCa neighborhood.
Scroll through the gallery below to see photos from their day!
Article continues below advertisement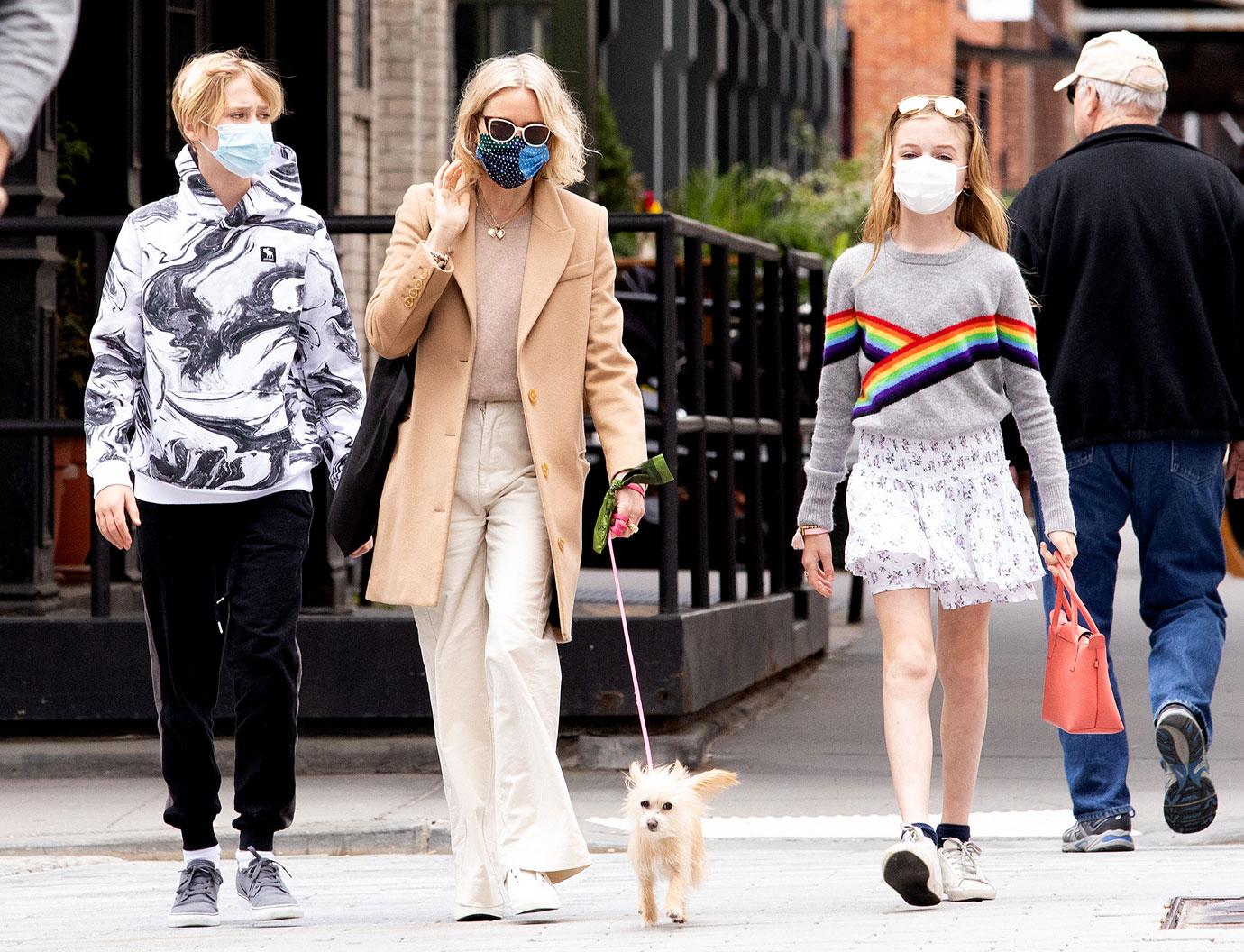 The blonde beauty wore a tan coat with a sweater and light pants, while Kai wore a rainbow sweatshirt with a skirt and white kicks. Meanwhile, Sasha donned a patterned hoodie with black pants and gray shoes.
Of course, the trio donned face masks as they walked around the Big Apple.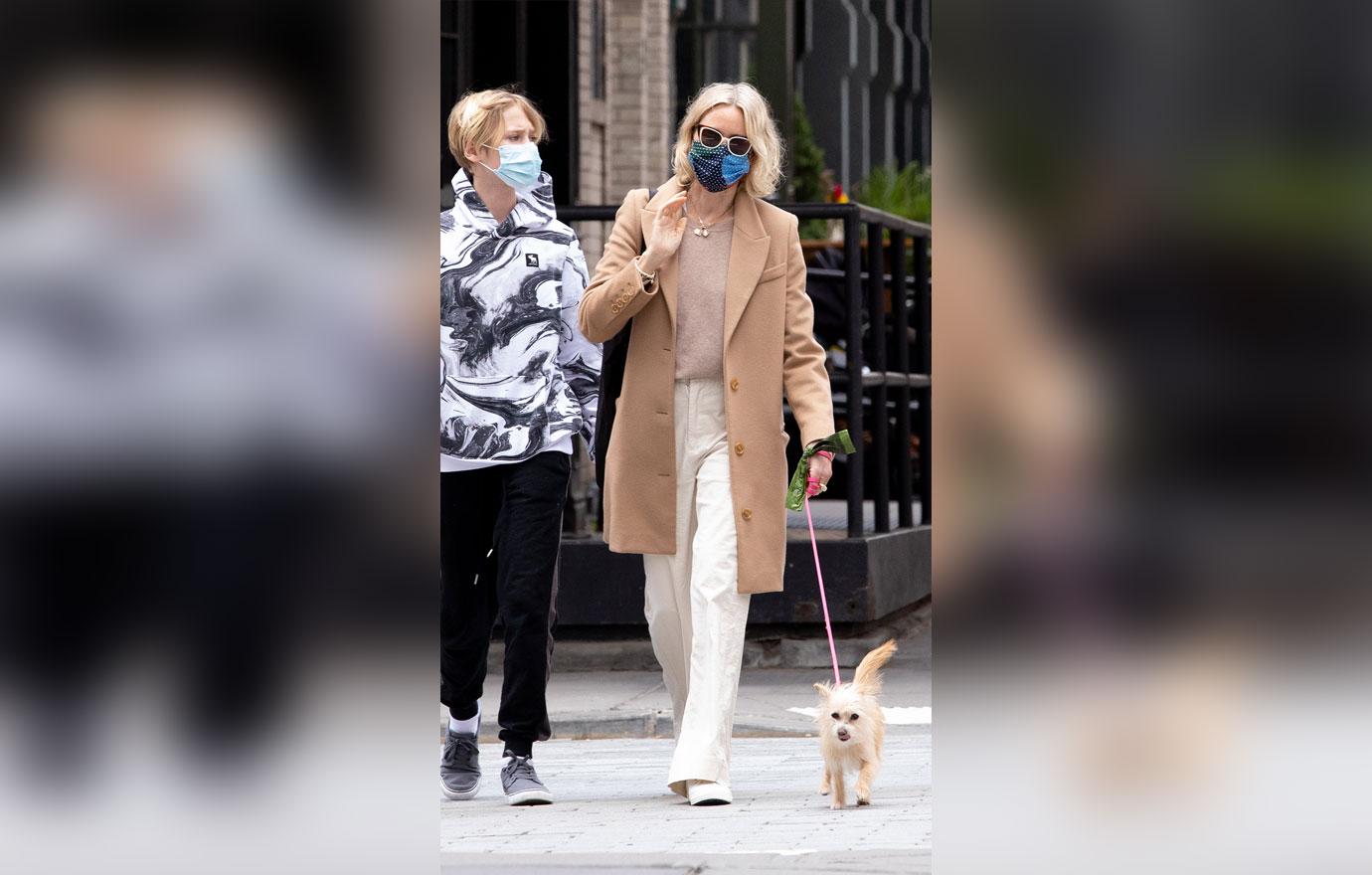 In honor of the holiday, the King Kong starlet revealed that she and the kids surprised her mom.
"This is a little more personal than what I'd normally share but it feels like something we can all relate to... Like for so many, the last year has been a time filled with anxiety and loneliness. My mum spent most of it alone," she wrote via Instagram. "With the help of her neighbours (our dear friends), we managed to pull off a surprise reunion. I hadn't seen her for over a year. Happy Mother's Day to all...I love you Mum 🌸💕."
Article continues below advertisement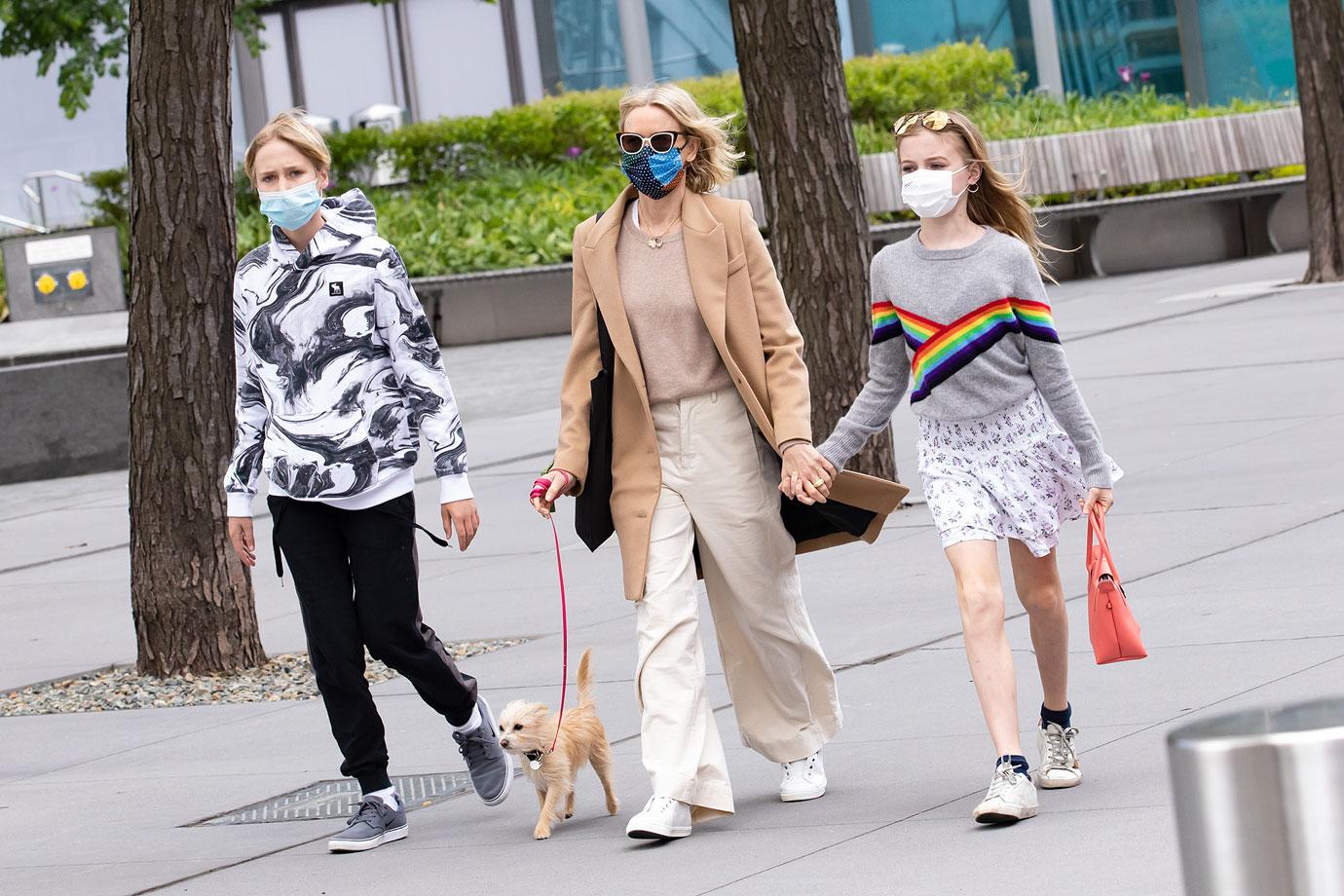 Of course, Watts' famous pals loved the video.
"I'm so happy you shared this. Brought me to tears. Love IS everything ❤️," Kate Hudson gushed, while Sharon Stone said, "Good on you 👏👏👏😍😍😍😍."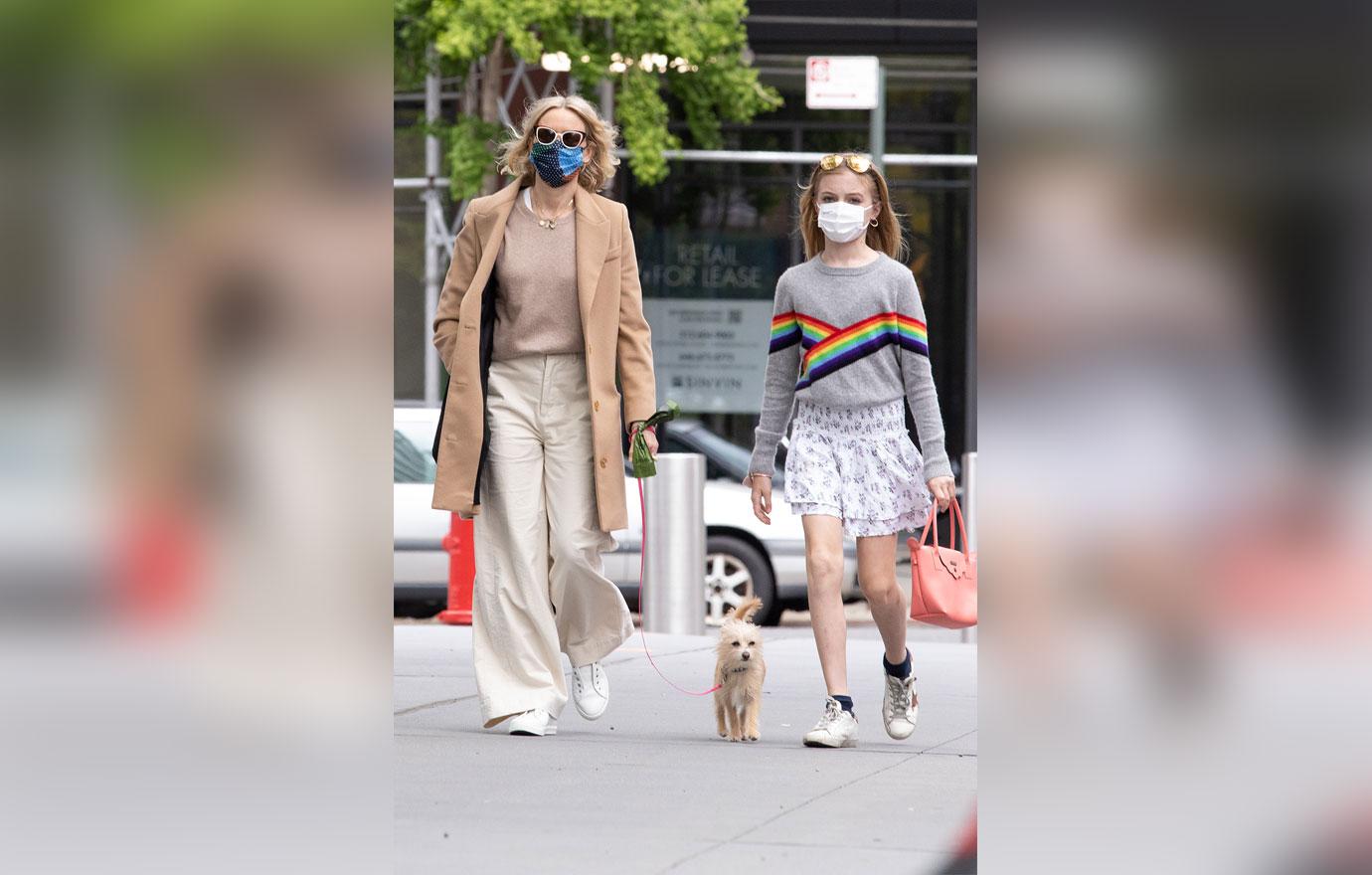 Even though Watts is no longer with Schreiber, she is adamant that they stay on good terms.
"Having a good relationship has always been our endgame, and we've put a lot of energy and effort into making that so," she said. "It's not always a cakewalk … but it makes complete sense that it is an absolute priority," she said.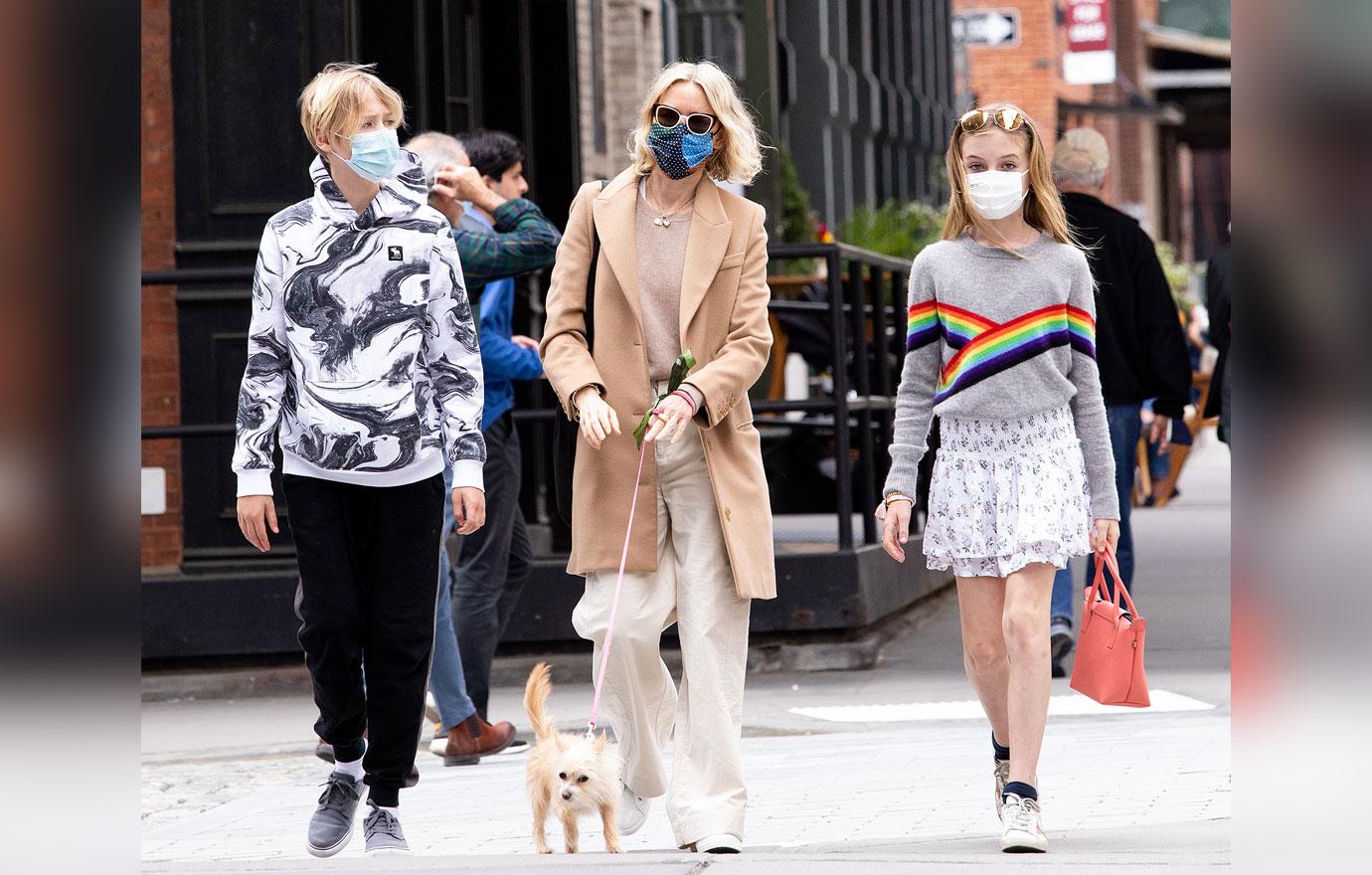 Fortunately, the dad-of-two feels the same way about his ex.
"We were a good balance that way — I was very forthcoming and she was good at hauling me in," he said. "We still have that relationship, and I'm very grateful to her for it."