Bon Appétit! Serena Williams, Husband Alexis Ohanian & Daughter Olympia Grab Gelato While Visiting Rome — Pics
When in Rome. .. calories don't count!
On May 8, tennis superstar Serena Williams and her husband, Alexis Ohanian, grabbed some gelato alongside 3-year-old daughter Olympia. The family of three is in the bustling city as the athlete competes in the Italian Open tournament.
Article continues below advertisement
Scroll down to see photos from their day!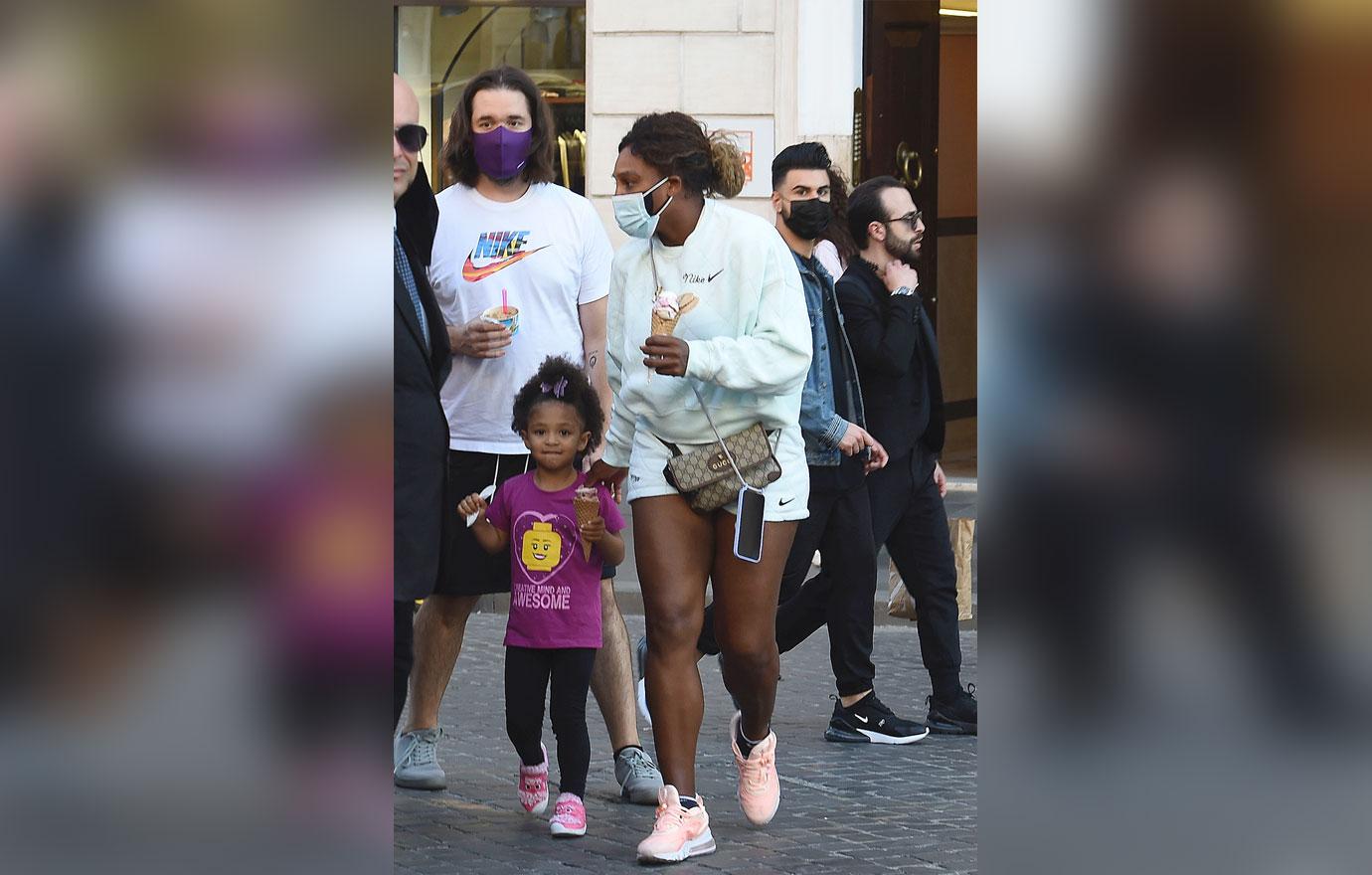 Cooling off! Williams and her mini-me opted for cones while Alexis kept his treat in a cup.

The tennis ace wore head-to-toe Nike for the excursion in addition to a Gucci bag.
Article continues below advertisement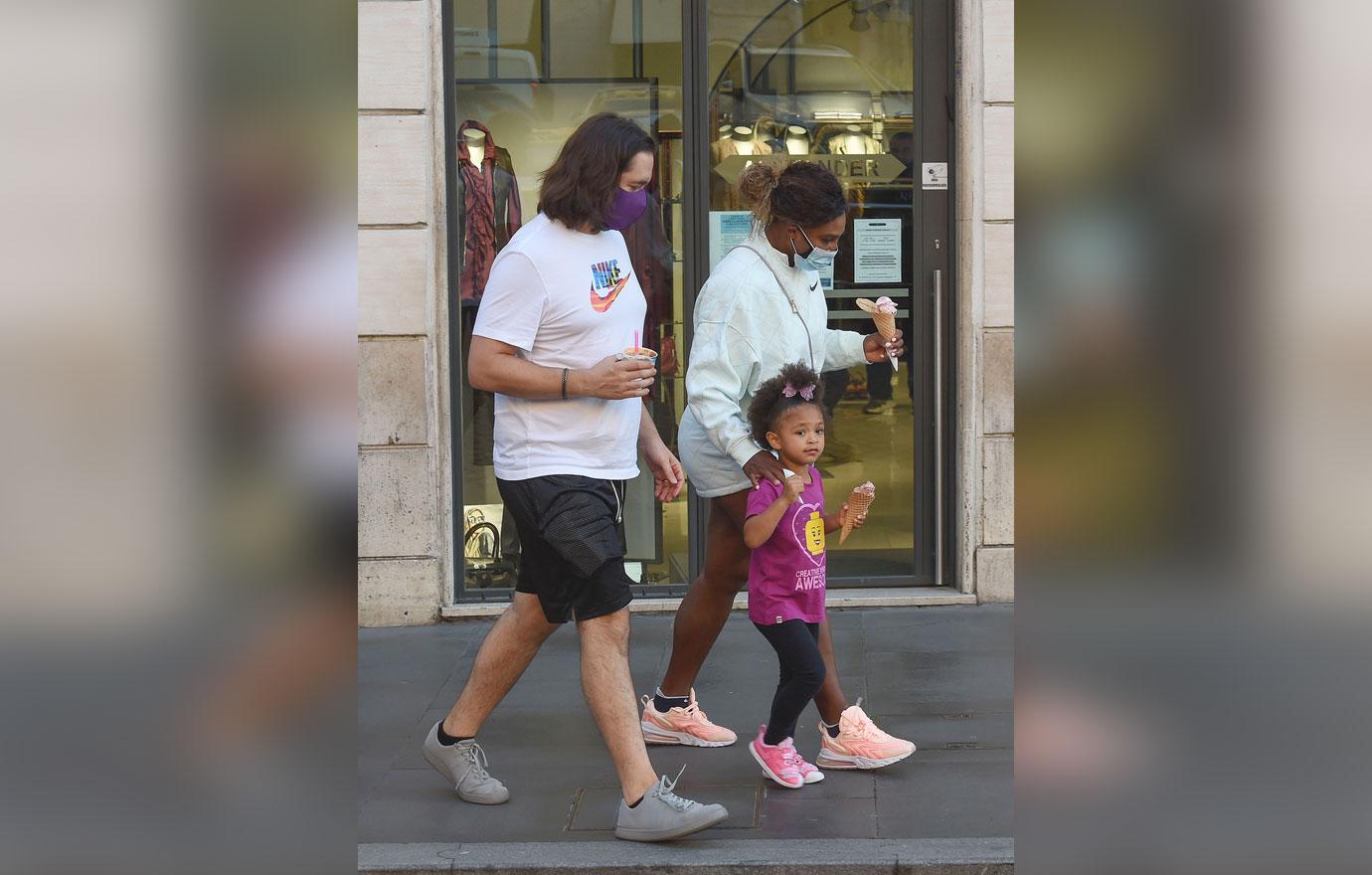 Having the opportunity to spend time with her family while competing is important for Williams, who recently announced that if her daughter can't accompany her to the 2021 Olympics in Tokyo, she won't be participating.
"I haven't spent 24 hours without Olympia, so that kind of answers the question itself," she replied when asked about the upcoming event. "I haven't really thought much about Tokyo because it was supposed to be last year, and now it's this year, and then there is this pandemic and so much to think about."
"Then there are Majors; it's just a lot," the star added. "I have really been taking it one day at a time to a fault, and I definitely need to figure out my next moves."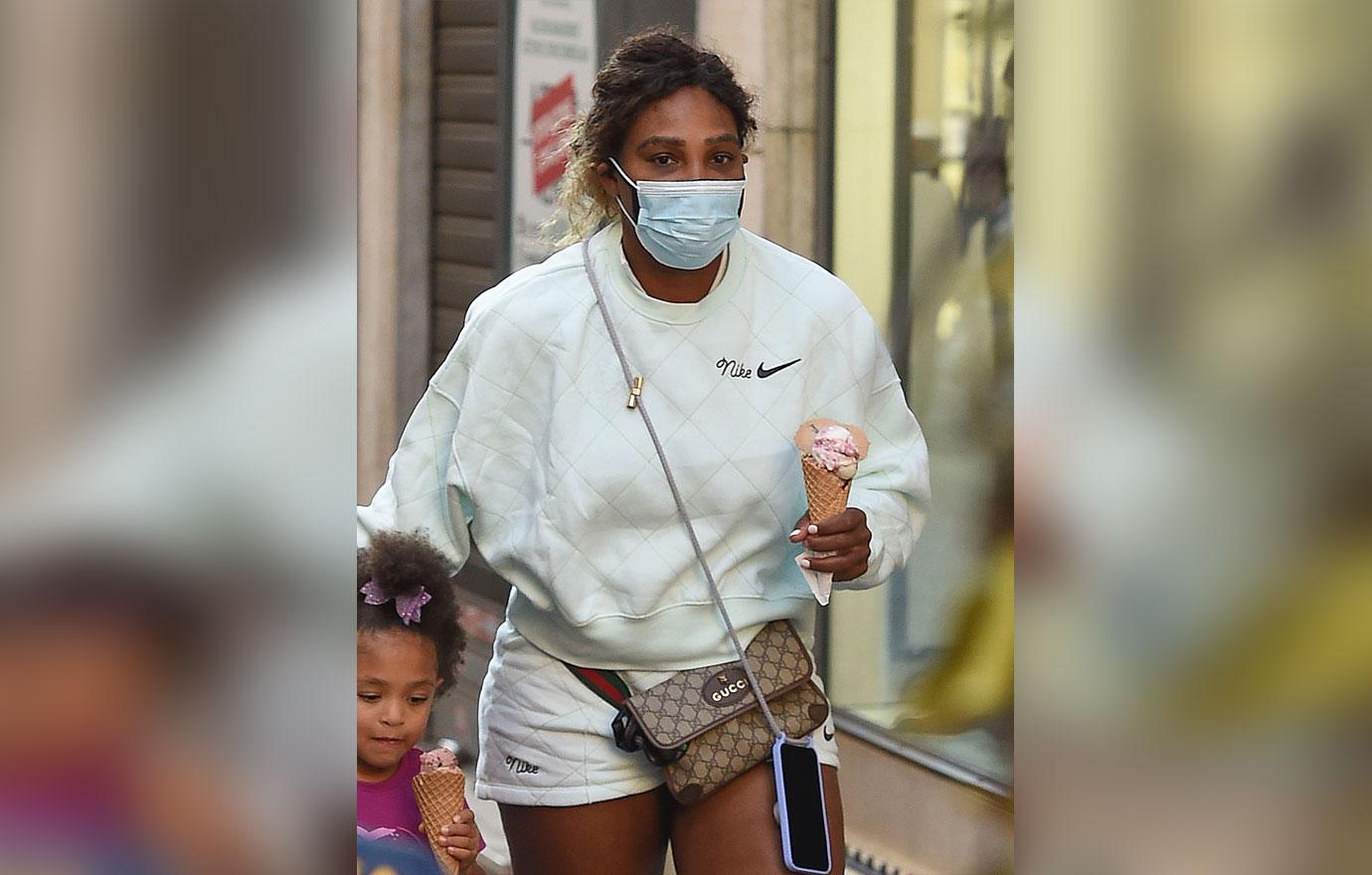 Back in the swing of things! "We had very intense several weeks of training. I feel good, hoping for some good encounters here in Rome ahead of a Major event, which always makes me excited," the athlete shared of practicing.
"I don't do much sport content, so I feel like people wonder if I'm playing. I have to say I always am; you just don't see it," she noted of not being at the courts for three months. "I don't show what I do, and I don't always show my cards. It's good to start fresh, but it's also hard at the same point."
Article continues below advertisement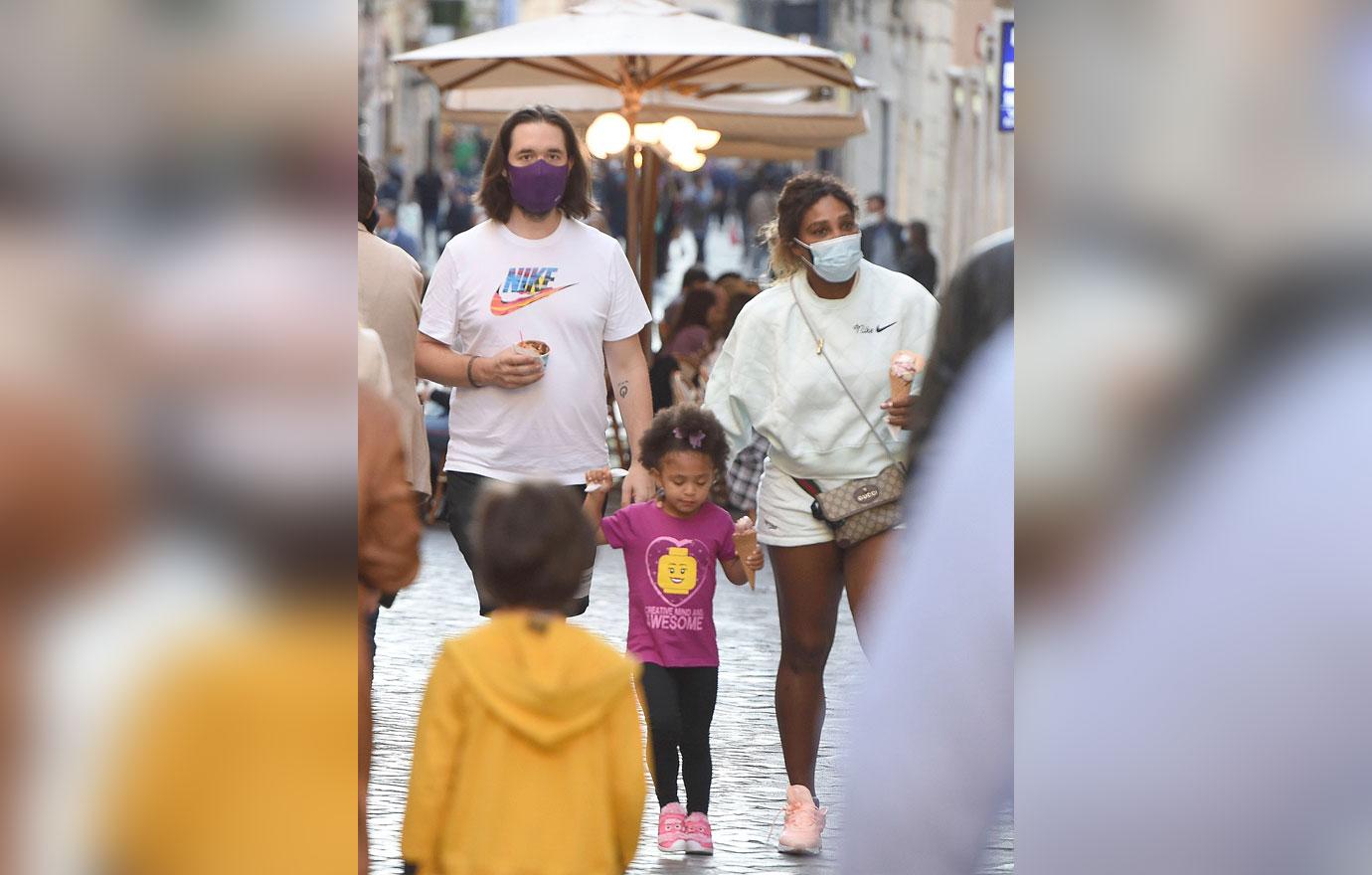 During the earlier months of the pandemic, Olympia joined the tennis pro while she was working from home.

"I love to spend so much time with her, but it's interesting," the mom-of-one admitted to PEOPLE. "She's in every single call that I have, every single meeting. I feel like she's getting a little bit of it so she's going to be a really good businesswoman when this is all over."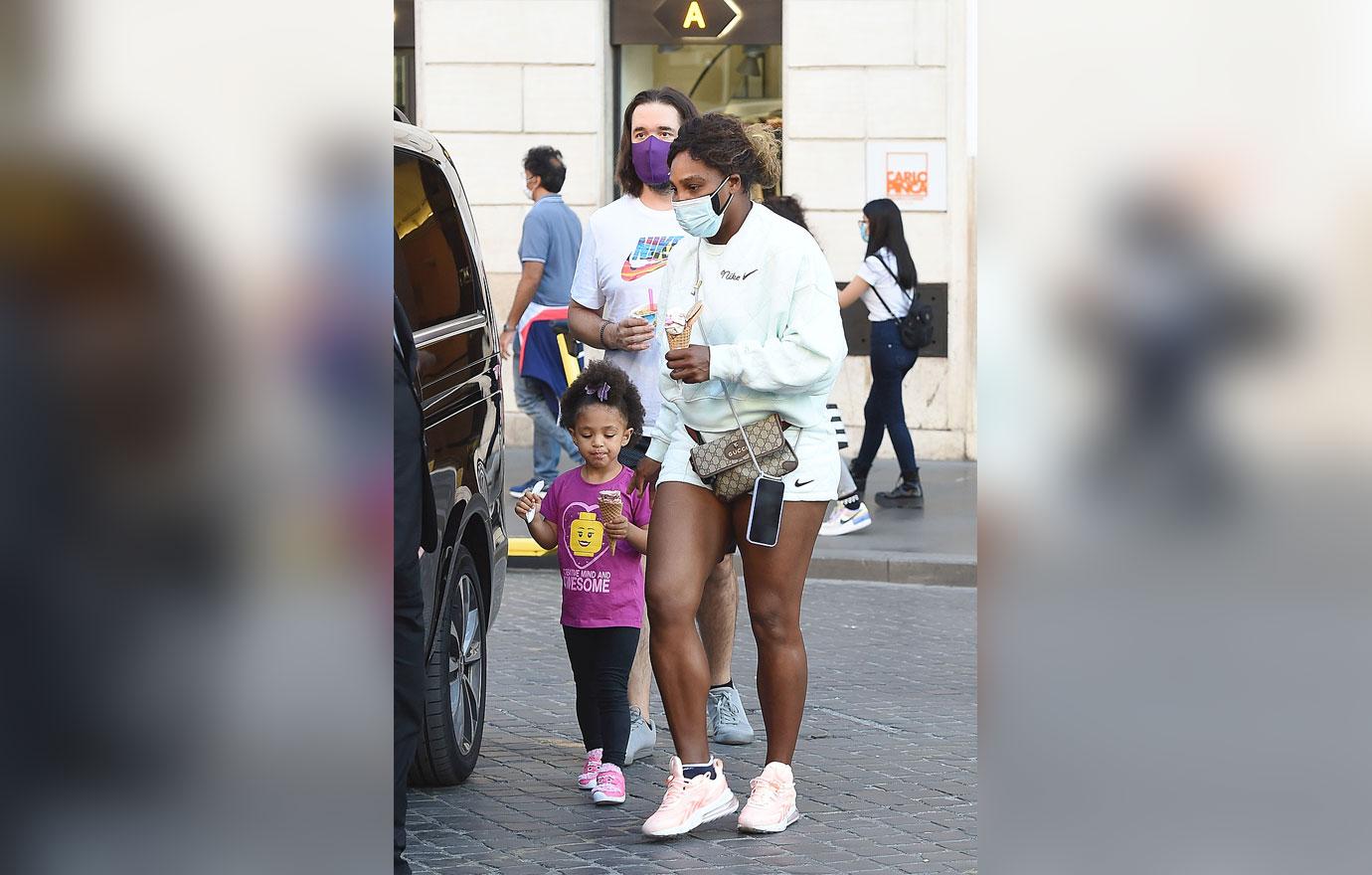 "The advice I can only give is to really be scheduled on your day," she told fellow busy moms. "I have really tight schedules and I make sure to try to do as much as I can on time."