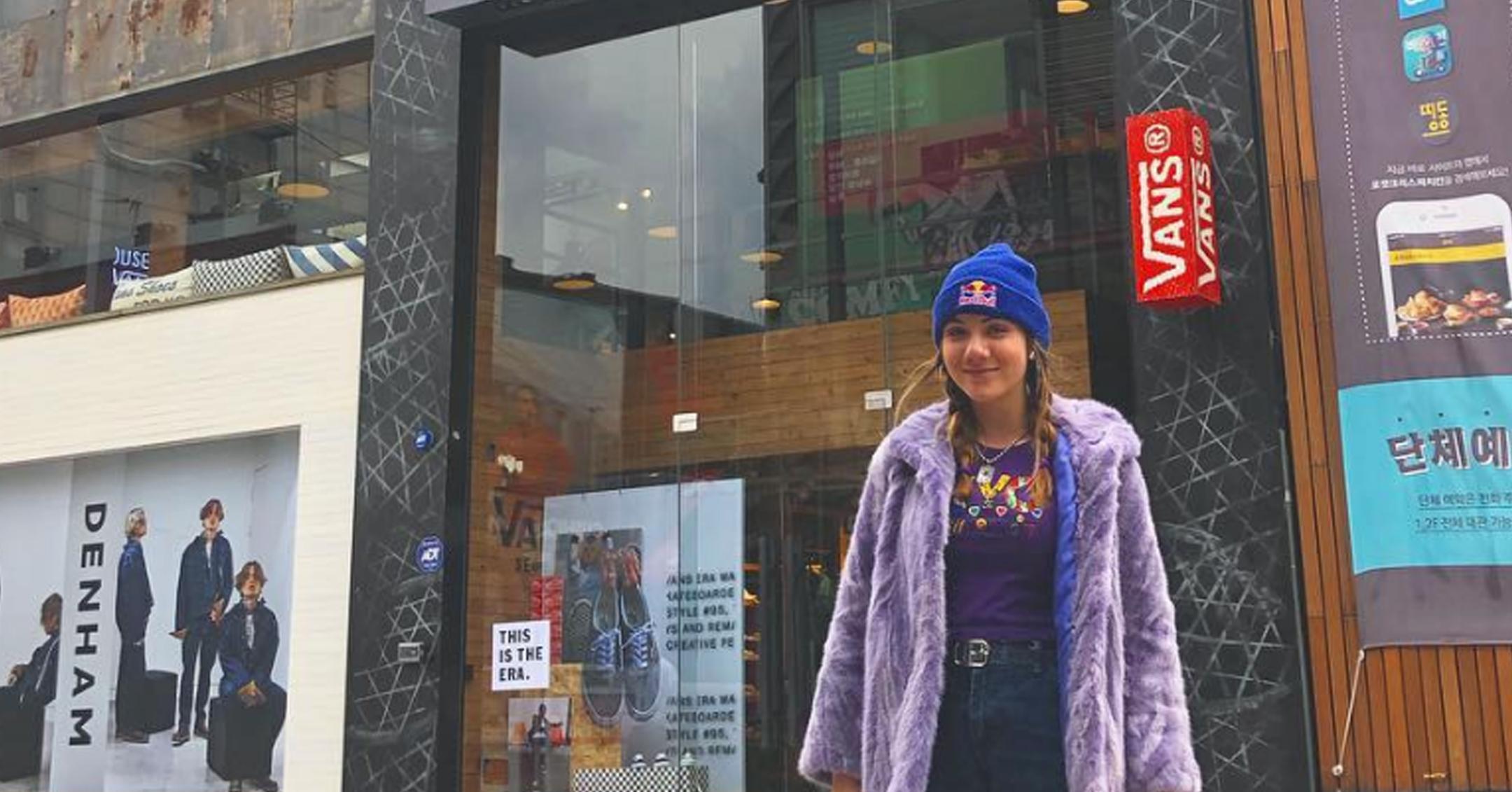 As She Gears Up For The Olympics, Teenage Skateboarder Brighton Zeuner Reveals How She Handles The Pressures Of Competition
Skateboarder Brighton Zeuner is making history yet again.

In 2017, at just 13 years old, the athlete became the youngest gold medalist in the history of the X Games, and now, she's set to be one of the first-ever skateboarders to take part in the Olympics.
Article continues below advertisement
Zuene told Elite Daily that she never thought her hobby would turn into a legitimate career, but she admitted it's "a pretty cool position to be in."

The star took up the sport when she was just 6 years old and practicing nonstop helped her perfect her craft. But with her streak of success came the dark side of competition.
Article continues below advertisement
"Everyone is hungry to go to the Olympics, and I would put a lot of pressure on myself," she noted. "People expect me to win."

Adding to the stress was her desire to also have "a normal teenage girl life," which hasn't always been easy since she's constantly traveling.
But when she does find herself feeling overwhelmed, she takes a moment to reflect on why she took up the sport in the first place.
"It's really important to just love what you do and know why you do it. Don't compete if there's too much stress," she suggested. "It's not natural, and you're putting too much pressure on yourself. Try to take a few steps back and have fun."
Article continues below advertisement
Zeuner is also able to confide in her fellow female skateboards, as she insisted there's "no rivalry" or "mean girls" in the league.

However, Zeuner noted that she has faced sexism over the years, as when she first started out, "[Prizes] would be like $500 for the girls and $2,000 for the guys," she noted.
But now that the sport has made it all the way to the Olympics, "I think in about four years, there's going to be way more girl skateboarders," she predicted.

And if you have any nerves about taking up the male-dominated sport, just remind yourself of Zeuner's wise words:

"Everyone started somewhere, and no one's judging you," she shared. "We're all just at a skate park doing what we all love to do."