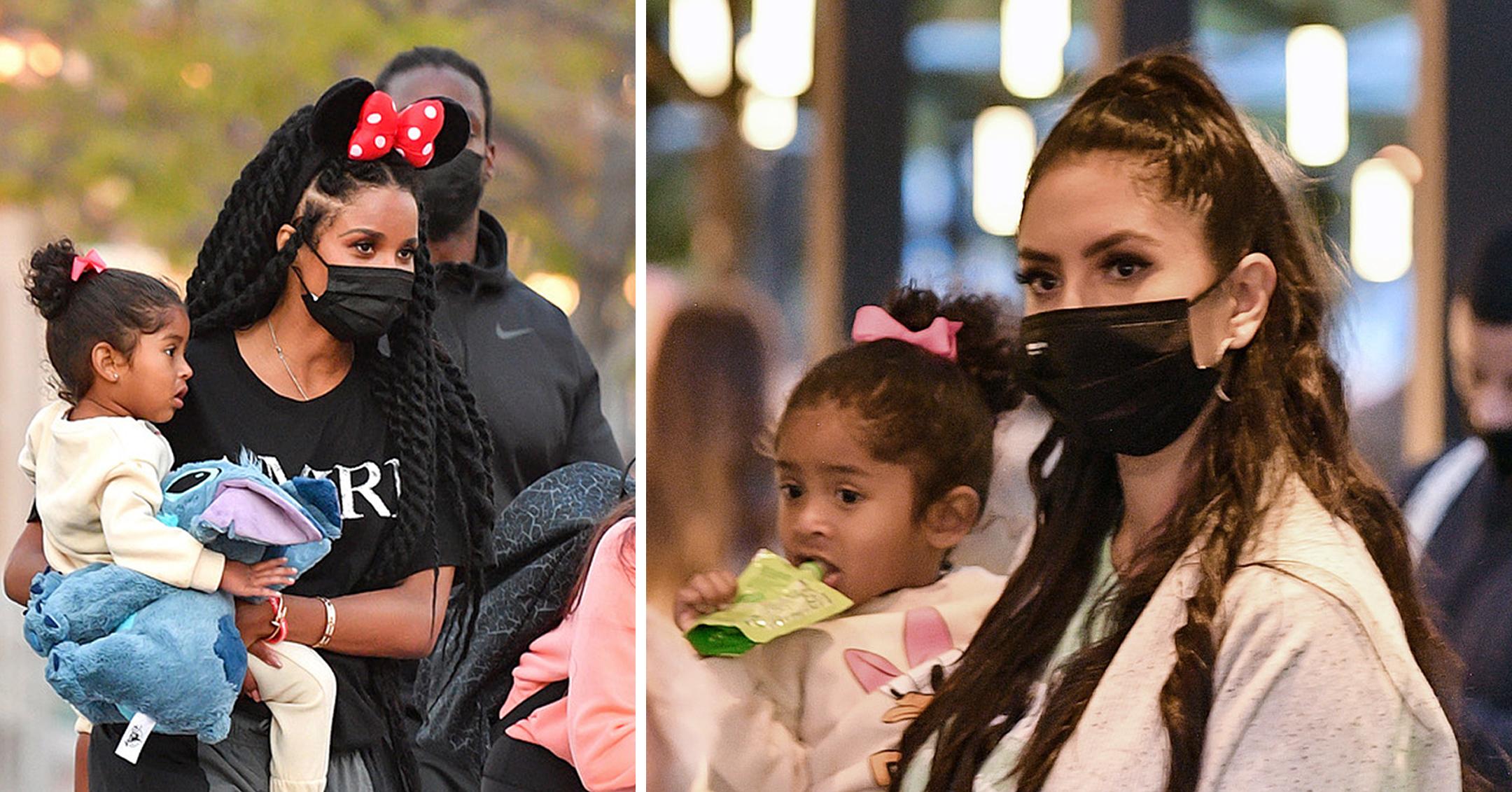 Star-Studded Outing! Vanessa Bryant & Her Kids Venture To Disneyland With Ciara & Russell Wilson — Photos
Mama's day out! Vanessa Bryant ventured to Disneyland on Mother's Day with her daughters, Natalia, Bianka and Capri, in addition to Ciara and her husband, Russell Wilson.
Article continues below advertisement
According to an onlooker, the families spent the day at the park going on all the rides and buying souvenirs.
Bryant even posted about her adventures online.
"My babies~ Mother's Day❤️Thank you for making me a mama @nataliabryant, Gianna, Bianka and Capri ❤️❤️❤️❤️," the brunette beauty captioned a photo of herself with her daughters via Instagram.
Article continues below advertisement
Scroll through the gallery below to see more photos from their outing!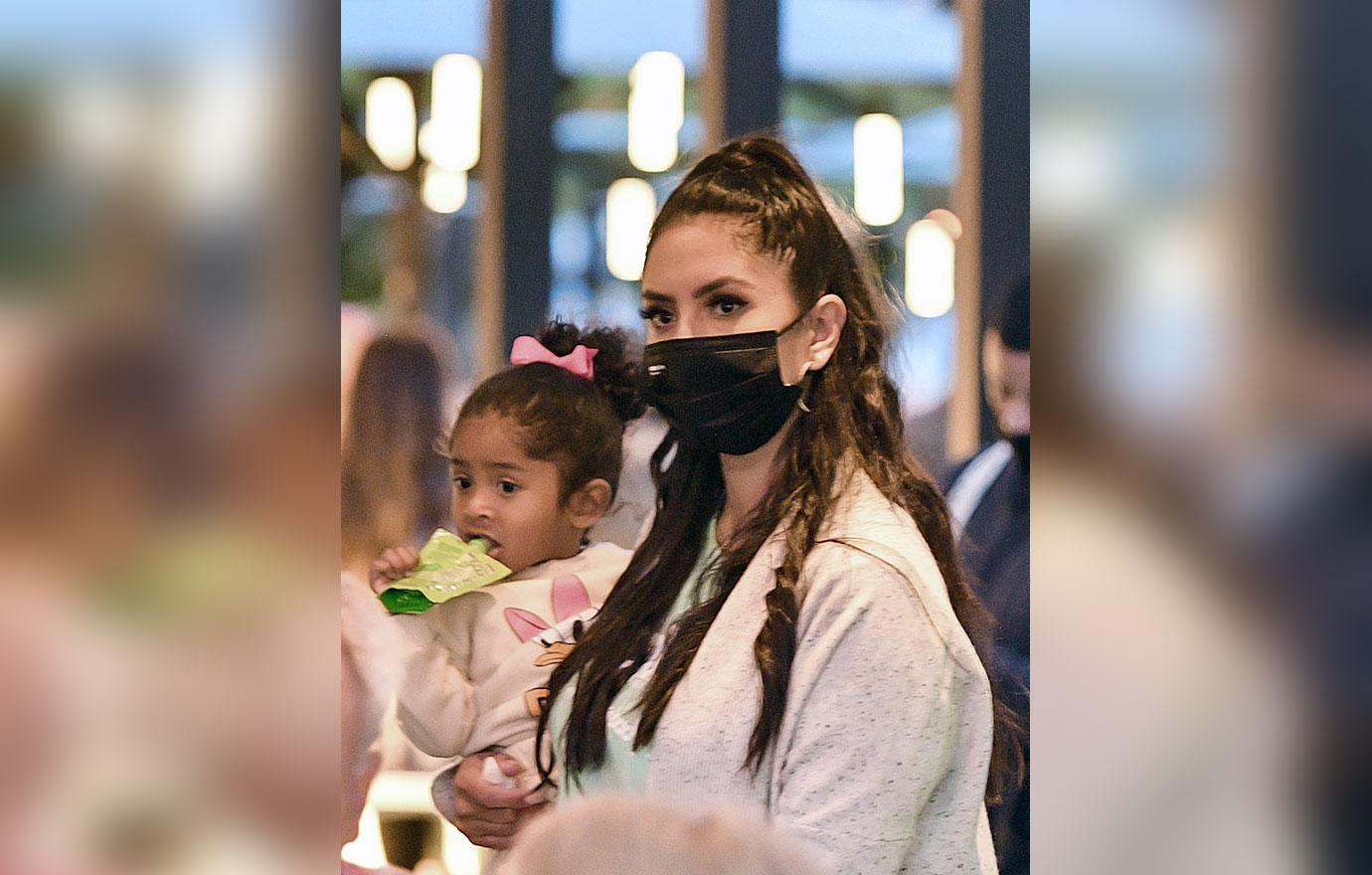 Bryant held onto Capri, who was sporting a Daisy Duck sweatshirt. In January 2020, Bryant's husband, Kobe Bryant, and daughter Gianna were killed in a helicopter crash.
"Lying in bed crying isn't going to change the fact that my family will never be the same again," Vanessa said. "But getting out of bed and pushing forward is going to make the day better for my girls and for me. So that's what I do."
Article continues below advertisement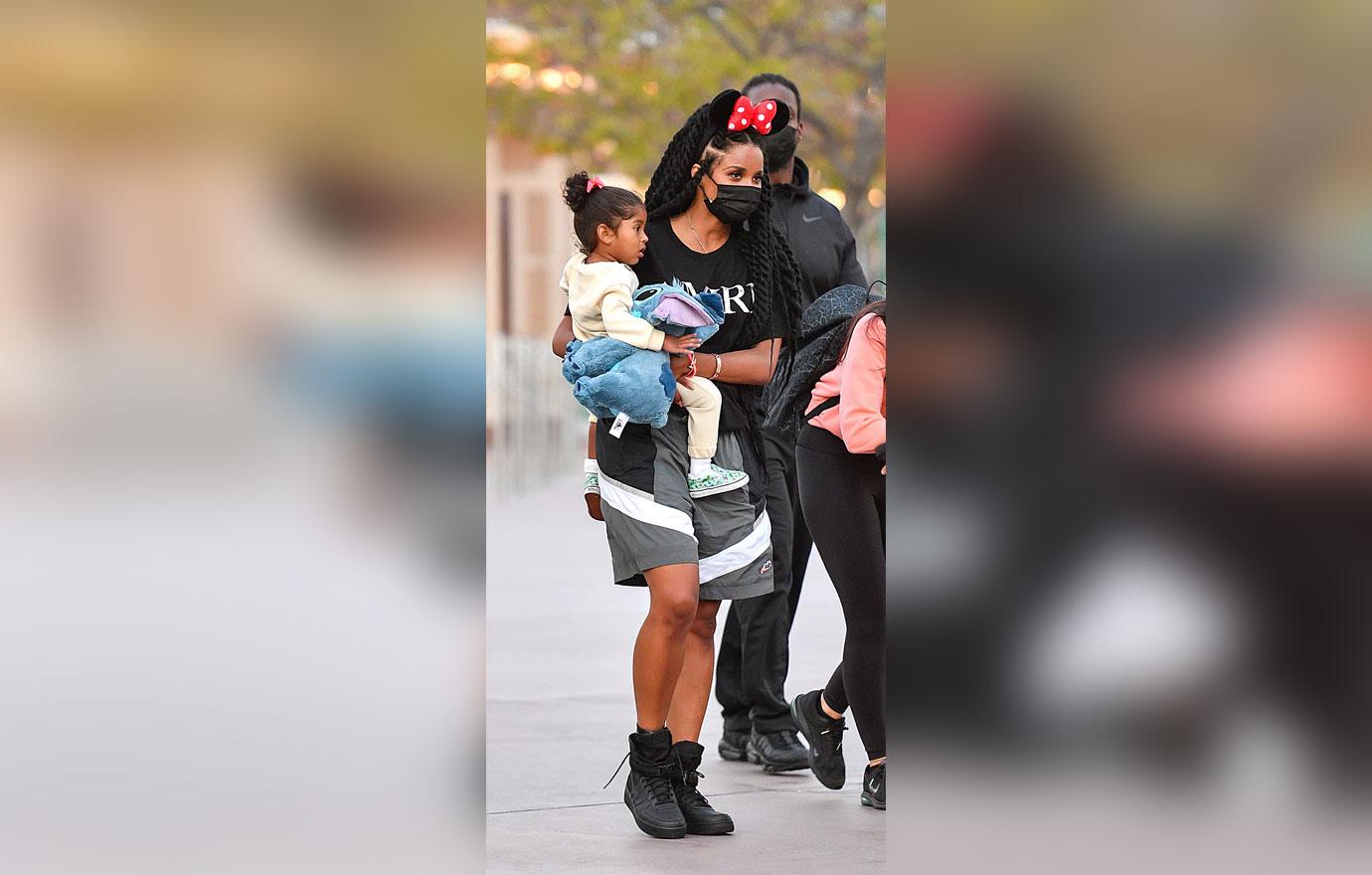 The "Goodies" singer was in attendance and brought her three kids to the happiest place on earth!
"Seeing you and the girls smile makes my heart smile," the singer wrote on social media about her bestie. "You're the toughest mama I know. Seeing you put one foot forward each day is admirable."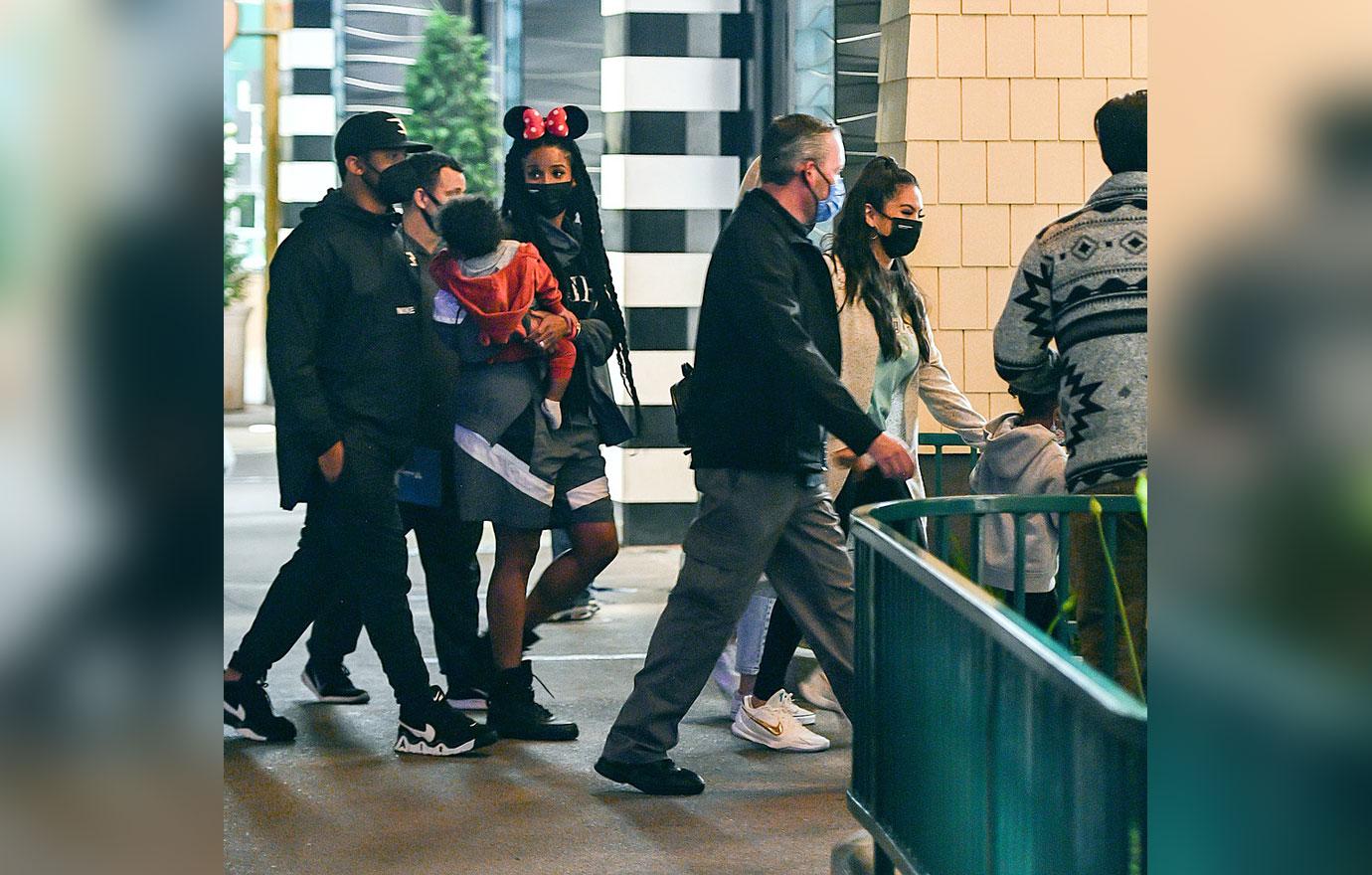 "I guess the best way to describe it is that Kobe and Gigi motivate me to keep going. They inspire me to try harder and be better every day. Their love is unconditional and they motivate me in so many different ways," Vanessa told PEOPLE. "I want to make Kobe, Gigi, Natalia, Bianka and Capri proud."
Article continues below advertisement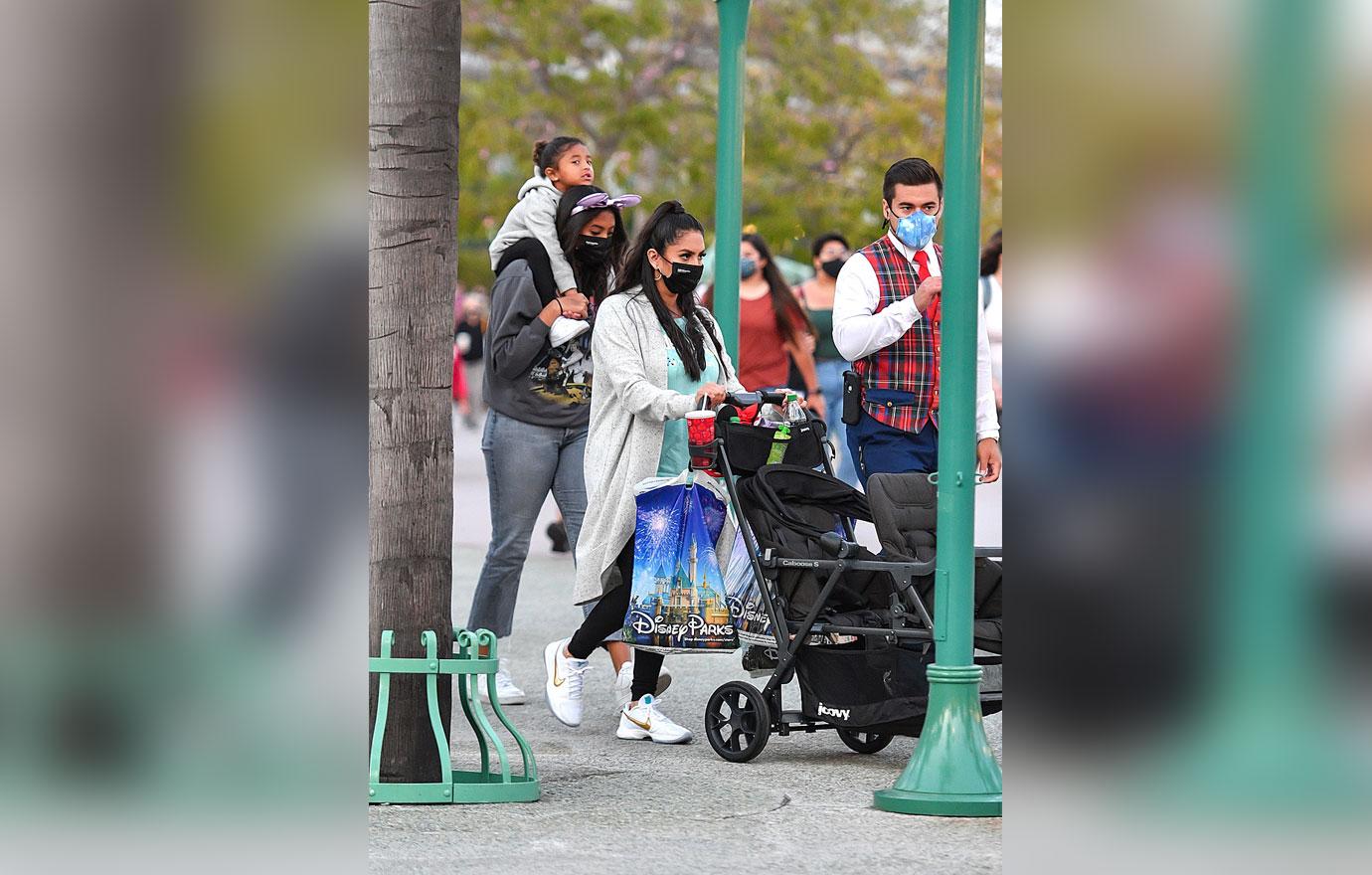 Natalia carried her little sister on her shoulders, while Vanessa pushed a stroller around. "They know mommy has hard days but when I see their faces when they realize that I've been crying, it makes me straighten up and push through for them. I counter it with making them smile about something. ... Always finding the light in darkness," Vanessa admitted.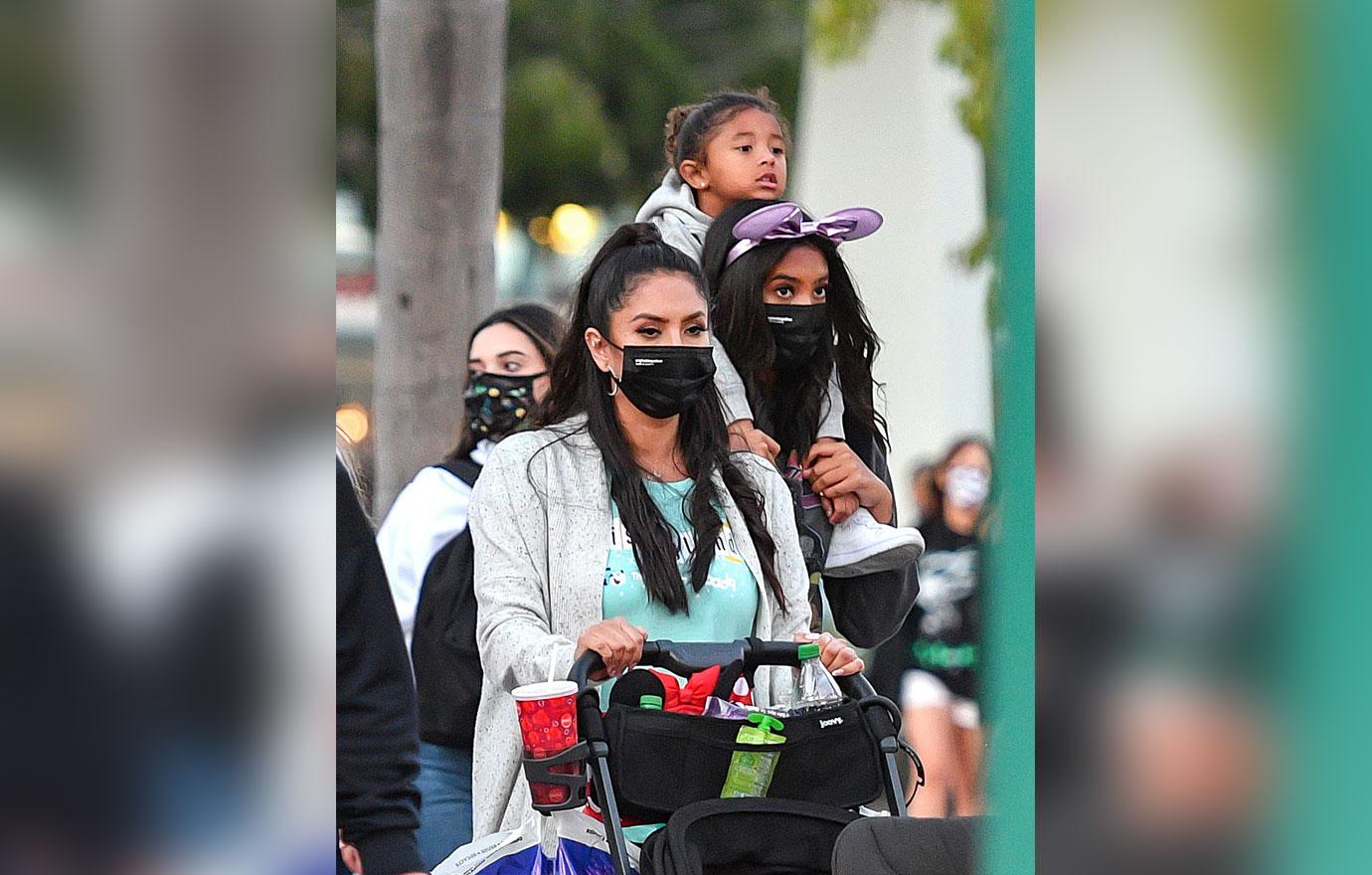 Looks like it was a fun day! "I can't say that I'm strong every day [and] I can't say that there aren't days when I feel like I can't survive to the next," Vanessa said. "My girls help me smile through the pain. They give me strength."