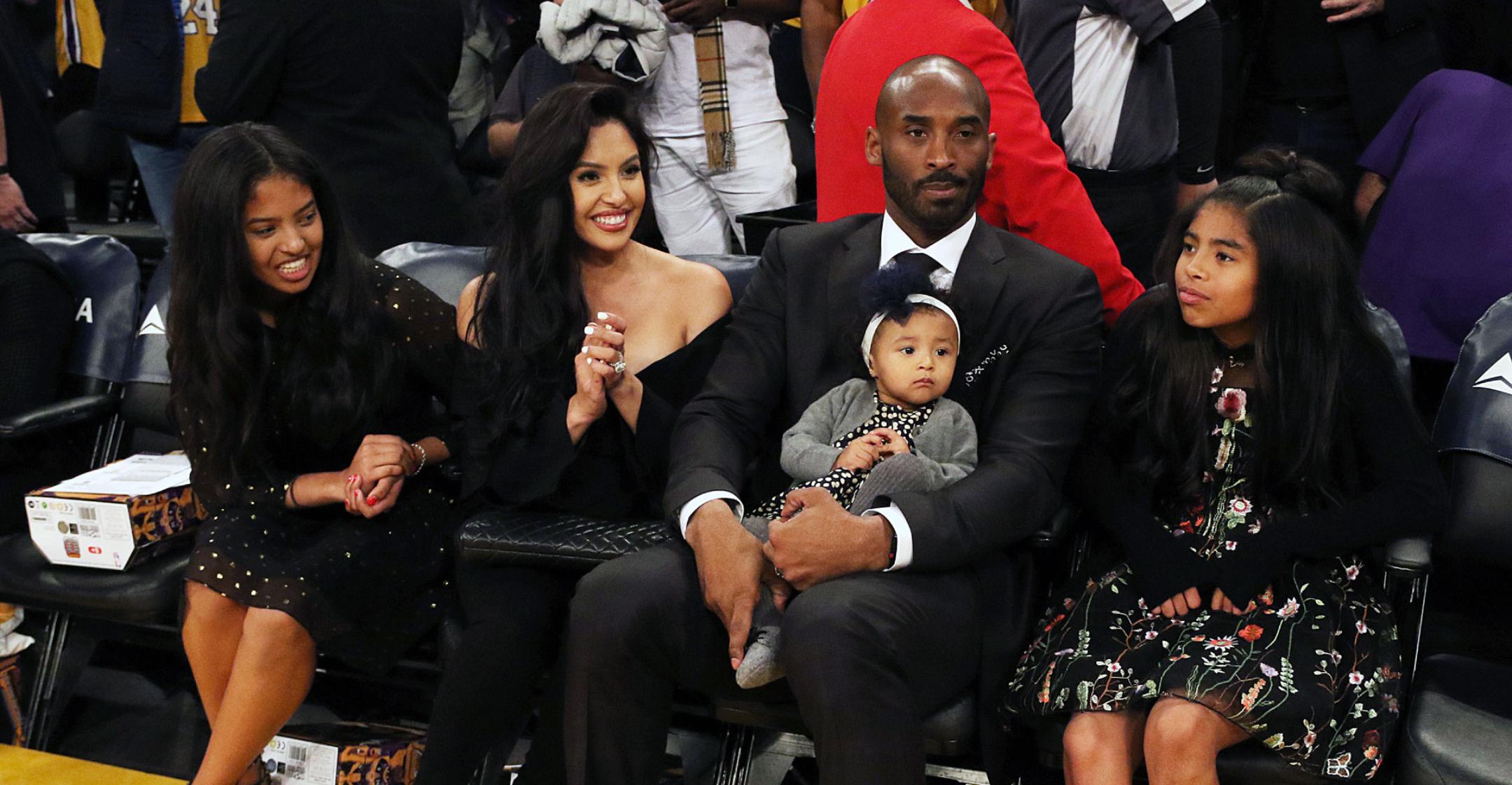 'They Motivate Me': Vanessa Bryant Reveals How Keeping Kobe & Gianna's Legacy Alive Has Helped Her Stay 'Strong'
In January 2020, Vanessa Bryant's life was changed forever when husband Kobe and their 13-year-old daughter, Gianna, died in a tragic helicopter accident. The mother-of-four confessed the grief she endures everyday "is unimaginable," but "my girls help me smile through the pain," she gushed. "They give me strength."

She admitted that she doesn't feel "strong" everyday, revealing she still experiences times where "I feel like I can't survive" — but carrying on her husband and daughter's legacy has helped her find "the light in darkness."
Article continues below advertisement
"Lying in bed crying isn't going to change the fact that my family will never be the same again," she noted. "But getting out of bed and pushing forward is going to make the day better for my girls and for me. So that's what I do."
Since the accident, Bryant — who is also mom to their daughters Natalia, 18, Bianka, 4 and 20-month-old Capri — has been more active than ever in the retired NBA star's ventures.
Article continues below advertisement
To start, she renamed Kobe's nonprofit organization to the Mamba & Mambacita Sports Foundation, a nod to the father and daughter duo's nicknames. The group is "dedicated to creating positive impact on underserved athletes and young women in sports," the website reads.

Last month, Bryant, who is now the group's Board Directors President, announced she had hired the group's first executive director. "I am so proud to have Kat Conlon come on board," she declared. "She brings an abundance of knowledge and experience that embodies supporting young women and equal opportunity."
Conlon stated that she was excited to help spread Kobe and Gigi's "message of hope, perseverance, and teamwork."

The busy mom also took over the late athlete's multimedia company Granity Studios, where she'll work on his unfinished projects.

"I guess the best way to describe it is that Kobe and Gigi motivate me to keep going. They inspire me to try harder and be better every day. Their love is unconditional and they motivate me in so many different ways," she told PEOPLE. "I want to make Kobe, Gigi, Natalia, Bianka and Capri proud."