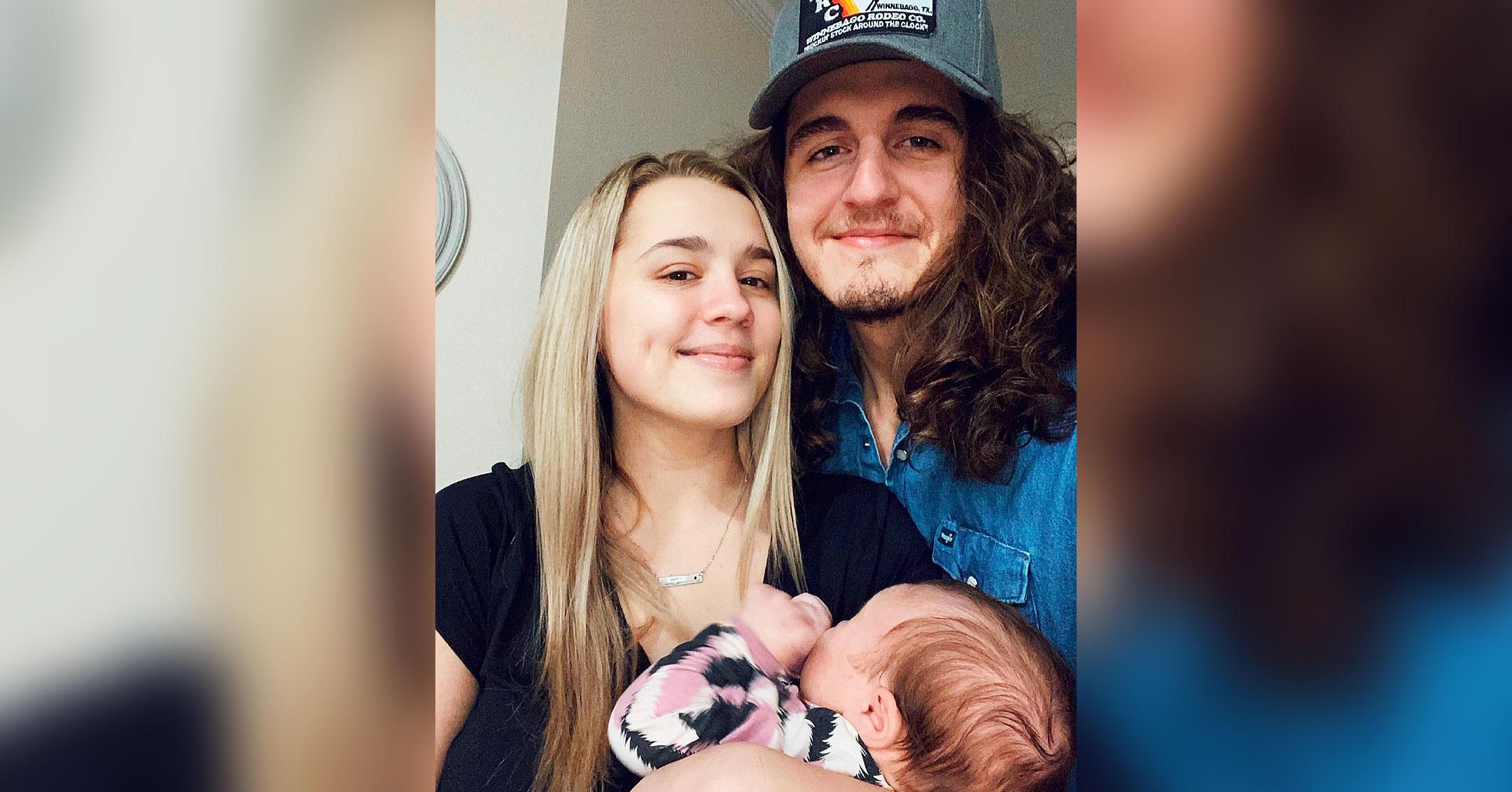 Country Star Gabby Barrett Wants To Be A 'Hands-On Mom' While Still Thriving In Her Career
Though country star Gabby Barrett's career is taking off, the singer insisted that despite all of her success, taking care of 4-month-old daughter Baylah May remains her "top priority."
Article continues below advertisement
"She's just my whole entire world now and so I've just been trying to figure out that balance of having time and spending time with her, and being a hands-on mom," the American Idol alum shared with E! News ahead of the 2021 Billboard Music Awards, where she won three of her nine nominations.
Article continues below advertisement
Barrett noted that her performances and fans are also very important to her.
"I am figuring it out right now and I'm just excited for this year to come, to go on tour with Thomas Rhett and a bunch of fun stuff coming," she added. "So I'm excited."
She's also assured that her little girl and husband Cade Foehner will be joining her on the road.
"What it'll kind of look like, we'll have a tour bus. We'll have our own home on wheels, which will be nice and exciting," she told Entertainment Tonight. "She will definitely be with us. I'm really excited for her to kind of be able to watch us on the side of the stage, and as she grows, become more aware of what we do and songs and things like that. And then eventually we can write songs about her and it will just be so sweet."
Article continues below advertisement
"I'm definitely looking forward to getting to now experience live shows and performances, and all of those things, with her with us," added Barrett. "She's a very lullaby baby right now. So she loves music and falls asleep to little music."
And though the new mom and her husband are first-time parents, they received a few tried and true tips from Carrie Underwood.
"Carrie has been somebody who has been extremely nice to me," she said. "Even when I was pregnant, she is just awesome. She had said, 'If you ever need any advice or anything, just let me know.' And of course, I took her up on that because I need all the advice I can have with babies. She has been absolutely amazing with that."