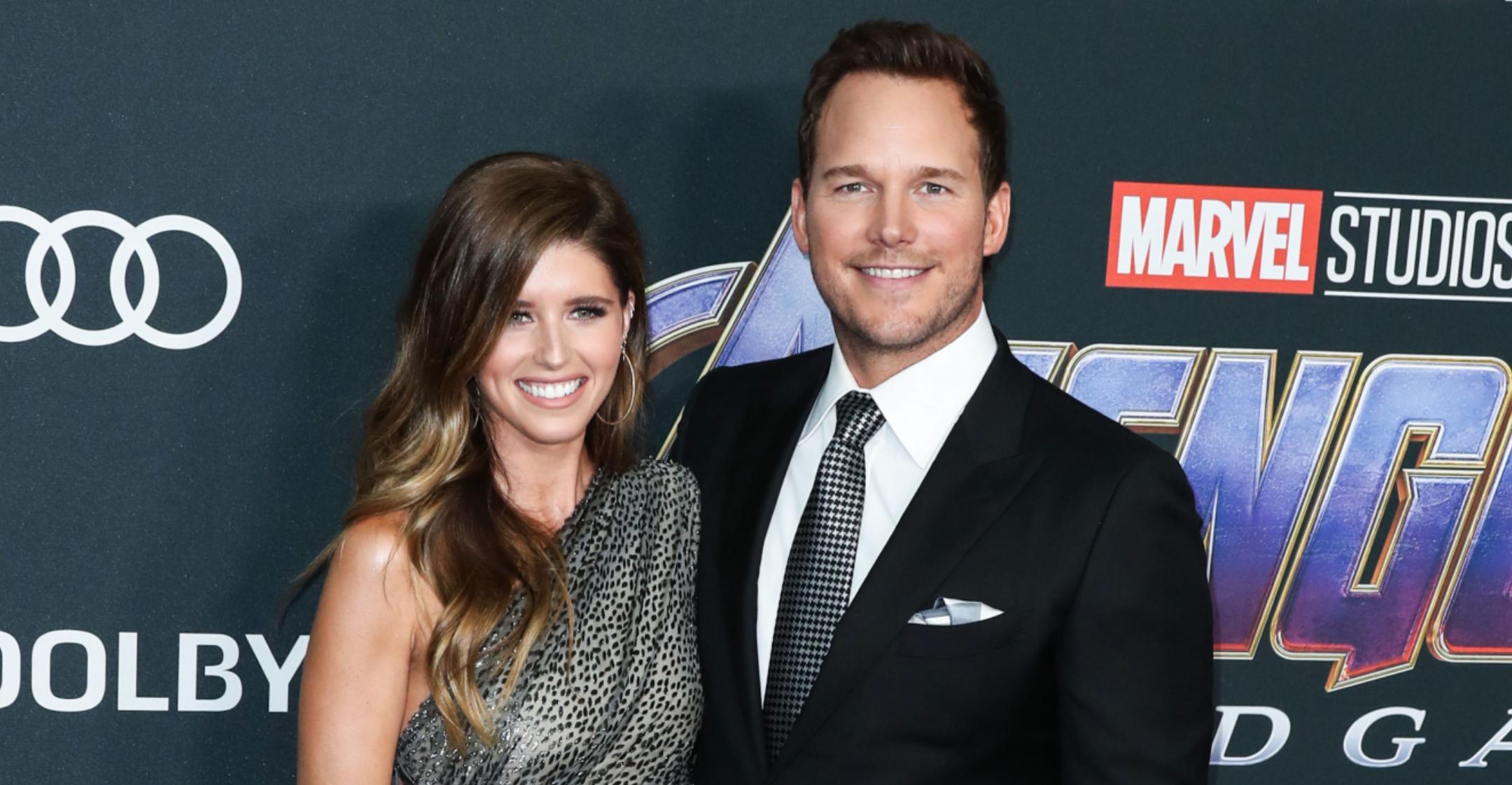 Baby Bliss! Katherine Schwarzenegger Gushes Over The 'Fun Experience' Of Motherhood, Calls Chris Pratt 'The Best Dad'
It's been nine months since Katherine Schwarzenegger and Chris Pratt welcomed daughter Lyla, but the pair have yet to reveal a full photo of the tot's face — but that hasn't stopped the first-time mom from gushing over their baby girl!
Article continues below advertisement
"She's just the cutest little angel I've ever seen and I'm obsessed with her, as I'm sure most parents say about their children," the author told Drew Barrymore while appearing on her talk show. "It's the most fun role and experience I've ever had. I love absolutely every single minute of it and it's such a joy. She's perfect."
Schwarzenegger added that it's been "so beautiful" to watch her husband — who shares 8-year-old son Jack with ex-wife Anna Faris — "step into this new role of being a girl dad."
"He's the best husband and the best dad," she declared. "I feel so grateful every single day for him."
Article continues below advertisement
Earlier this month, the ASPCA ambassador revealed that Pratt has been "super supportive" since the start of her pregnancy.
"He'll look at our daughter and be like, 'Can you believe your body is able to feed our baby?'" she shared of how the Parks and Recreation alum reacts to her breastfeeding.
Article continues below advertisement
The actor is also there to remind Schwarzenegger that she needs to take care of herself as well.
"Sometimes, I think — especially as women with this pressure to bounce back after baby — you have to keep in mind that when you're breastfeeding, you need to, as my husband says, 'eat to win,' and to feed yourself so you can also properly nourish your baby," she explained. "Because for a lot of people, what you eat and how you treat your body also hugely impacts your milk supply."
Article continues below advertisement
So far, motherhood has been going smoothly. And though she admitted that being pregnant and giving birth during a pandemic was unexpected, she added, "I couldn't be more thrilled and grateful to have my little Lyla Maria in my life and to be able to be her mom."
The author also credits her own mom, Maria Shriver, for setting a great example.
"Happy Mother's Day to the worlds greatest mother and happy first Mother's Day as a grandmama!" she captioned her May 9 Instagram post. "You've taught me everything I know about motherhood, about unconditional love, kindness, acceptance and you mother with such joy and ease."