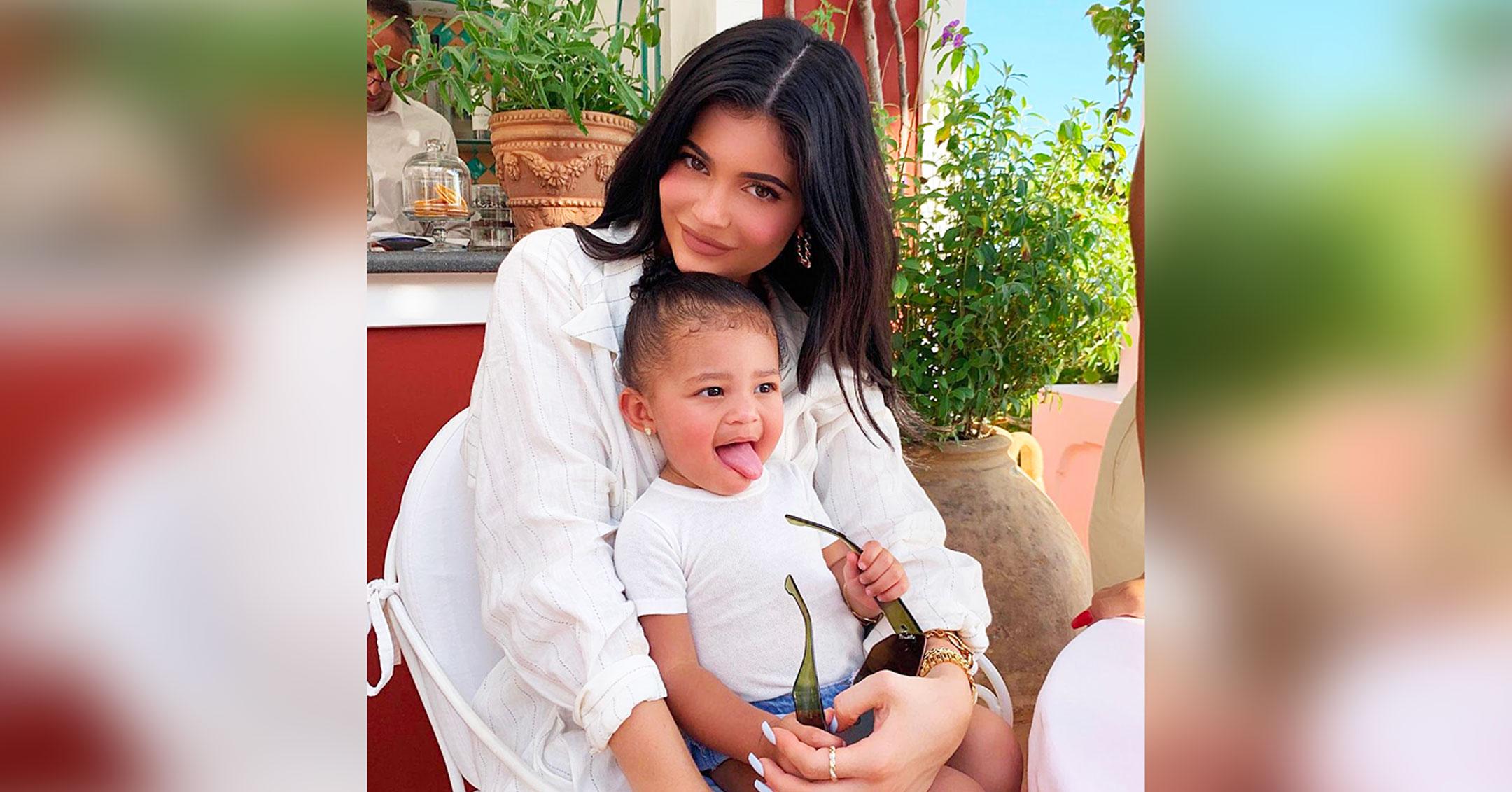 Like Mother, Like Daughter: Kylie Jenner Hopes 3-Year-Old Stormi Grows Up To Be 'Strong & Independent'
When it comes to her billion-dollar empire, Kylie Jenner is the one calling the shots — and she's hoping to instill that boss lady demeanor into her and Travis Scott's 3-year-old daughter Stormi.
Article continues below advertisement
Now a role model for her own child, the makeup mogul told tmrw magazine that when she was younger, she always looked up to the other women in her family.
"Growing up watching my older sisters and my mom was just incredible," she gushed. "Seeing how my mom deals with the balance of motherhood and business, she's just the most accomplished woman I know."
"My mom did a really good job of raising us," Jenner noted. "So I think I really want to pass that on to Stormi, to be strong and independent."
Those traits will certainly come in handy if her little girl chooses to follow in her mom's footsteps.
Article continues below advertisement
"Stormi is my legacy. I'm raising her to be smart and kind and driven," the Keeping Up With the Kardashians star declared. "Maybe she will take over Kylie Cosmetics one day? Only if she wants to."
Article continues below advertisement
Either way, becoming a mother "was the biggest change for me," she revealed. "I've grown so much as a person and I continue to grow every single day. I love learning and I'm trying to be the best person I can possibly be."
Article continues below advertisement
At the moment, the nature of her and rapper Scott's relationship is unclear, but even during their toughest times, they remained cordial while coparenting.
While the star is raising her daughter on her own terms, she knows she can always turn to one of her older sisters for support — and Khloé Kardashian previously shared that the ladies will only give their opinion or advice on parenting if they're asked for it.
"There are always challenges with raising kids but I'm so fortunate to have such a strong family support group," shared the Good American founder. "We also know that we have individual families and don't like to give a lot of advice, unless it's solicited. We never mom-shame. We hate a shamer."