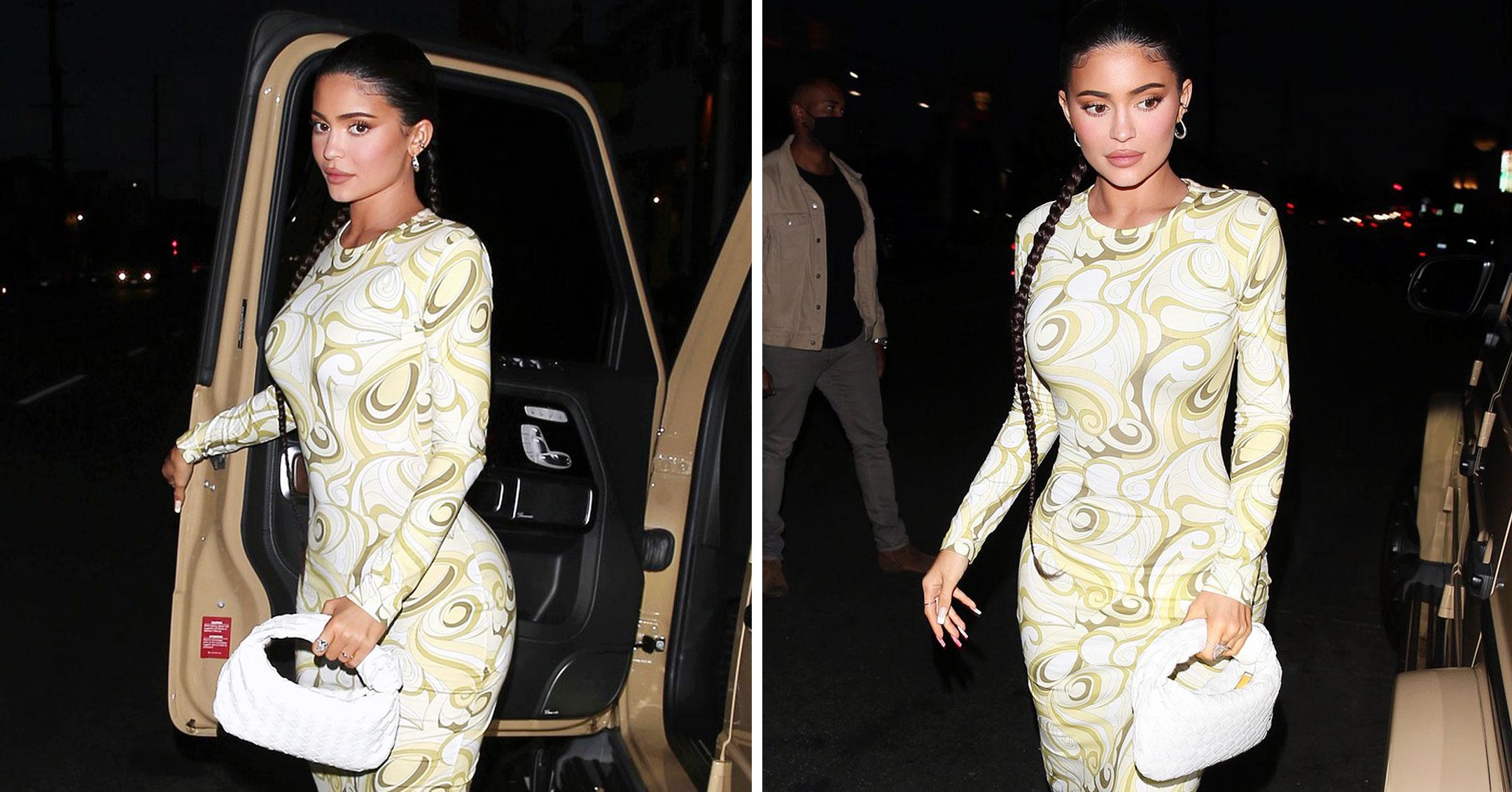 Kylie Jenner Hits Up Sushi Hotspot In Tight, Funky Dress & A Pair Of White Leather Booties — Photos
Kylie Jenner's outfit on April 22 was anything but mellow yellow.

The reality star stepped out in a form-fitting frock for dinner at Nobu — on the very same night sister Kourtney Kardashian and her own 8-year-old daughter, Penelope, dined there with a few friends!
Article continues below advertisement
Keep scrolling to see the Kylie Cosmetics founder's eye-catching outfit.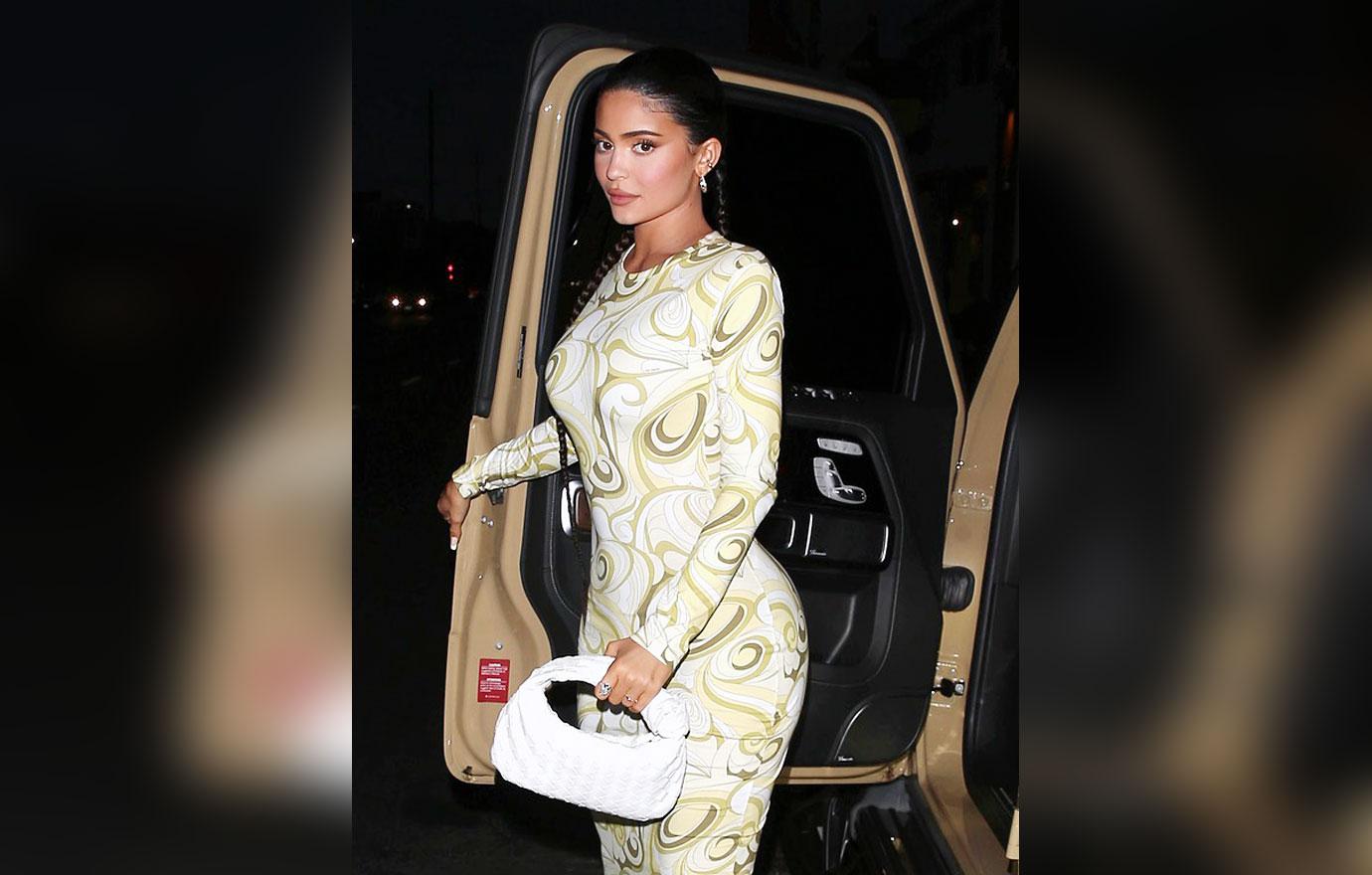 No chauffeur needed! Jenner jumped out of her Mercedes G-Wagon SUV wearing a tight Emilio Pucci ankle-length dress that featured an optical illusion-like swirly pattern in shades of yellow, white and brown.
Article continues below advertisement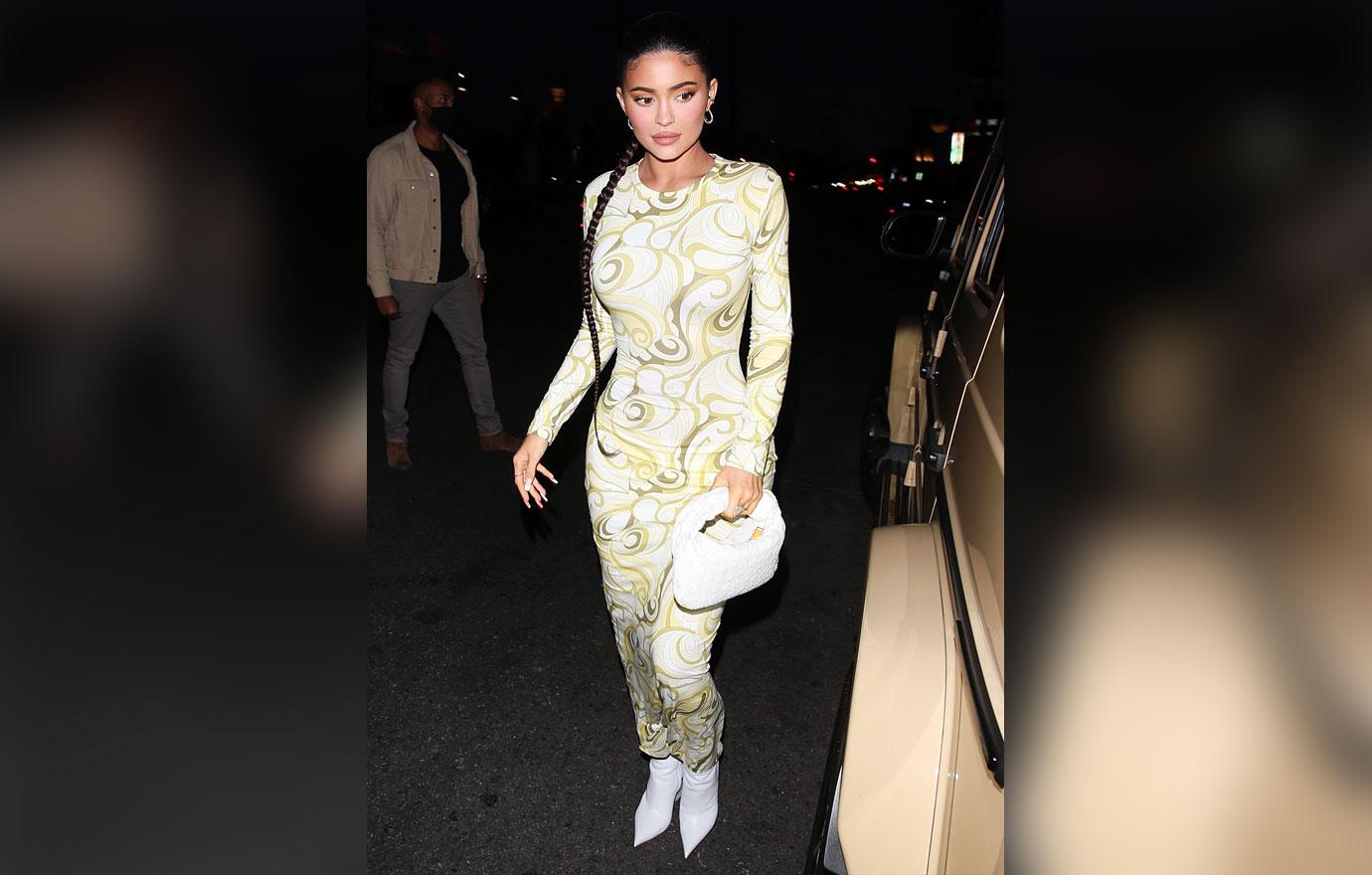 The makeup mogul held on tight to her small Bottega Veneta handbag. She also accessorized with a few rings and a pair of silver hoop earrings, while her long braided hair was swooped over her shoulder.
To maintain her fabulous figure, Jenner starts her day with a cup of bone brother or freshly made celery juice — but she makes sure she gets in regular meals as well. "If there was a face of hangry, it would be me," she told Harper's Bazaar last year.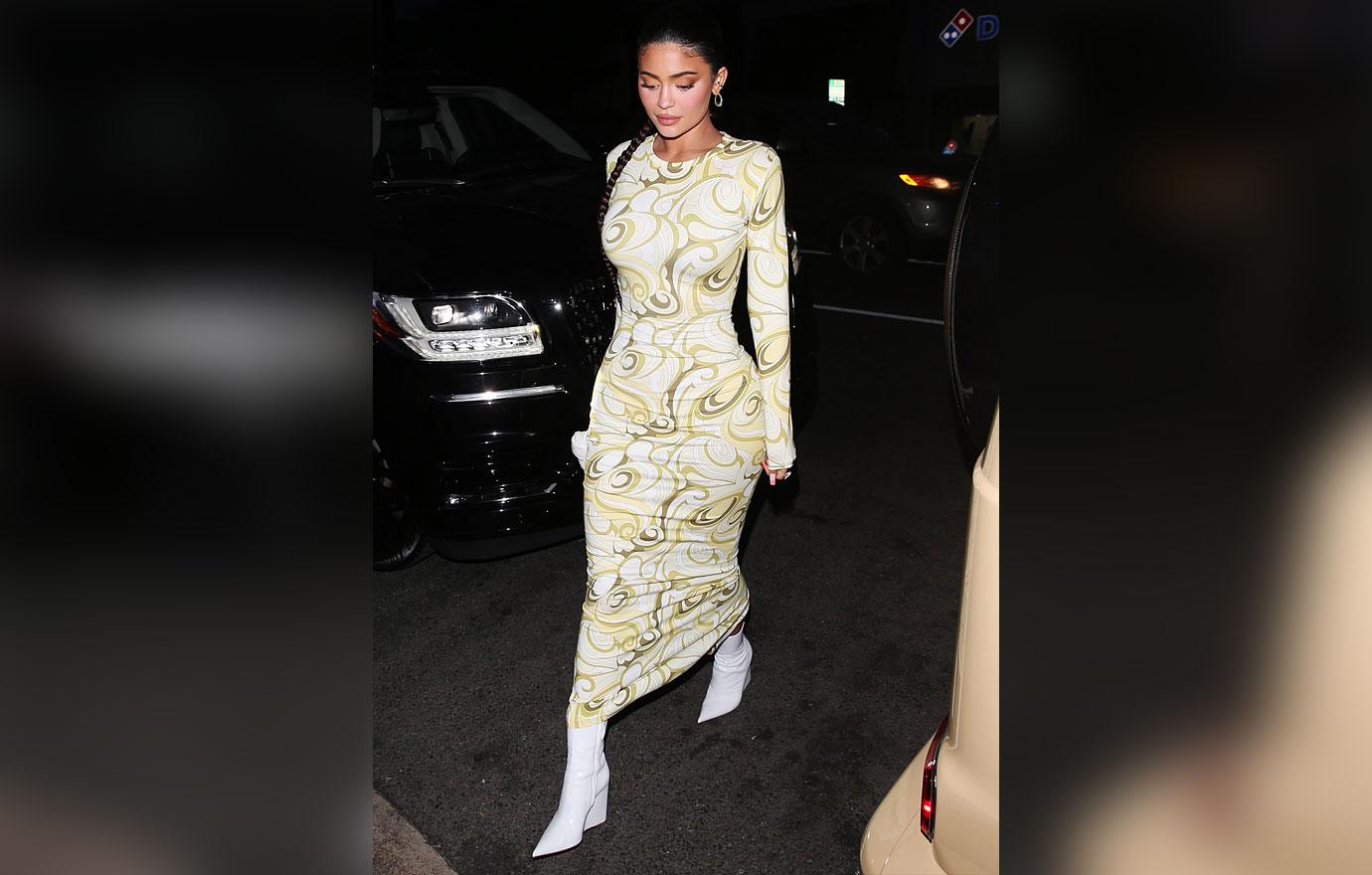 Popping out from under the dress' hem was a pair of wedge-heel booties from popular designer Amina Muaddi. The white leather booties feature a pointed toe and 4.5-inch heel.
Though you'd never guess it, the Keeping Up With the Kardashians star claims, "I never find myself in a gym. I find myself on the floor of my bedroom looking up on Google or Pinterest, like workouts, doing abs, lunges, squats ... all that good stuff."
Article continues below advertisement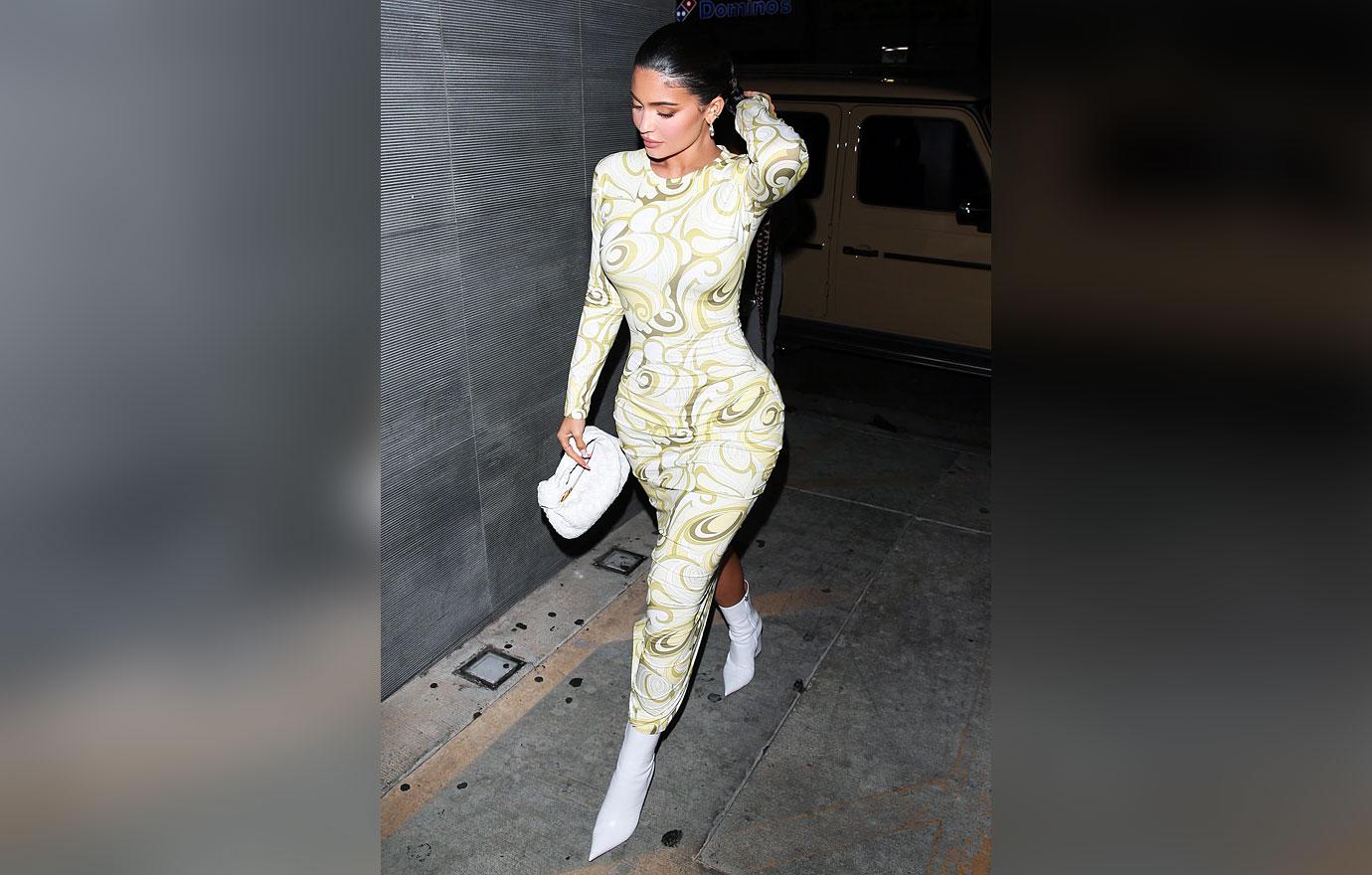 Curves ahead! Jenner adjusted her mile-long braid while walking up to the sushi hot spot.

The star loves to change up her hairstyle, having worn wigs in every color from neon yellow to pale pink to fiery red. Her hair guru Tokyo Stylez guessed Jenner owns "at least 100" wigs, "if not more. She literally has a full room full! Like, she has a wig closet."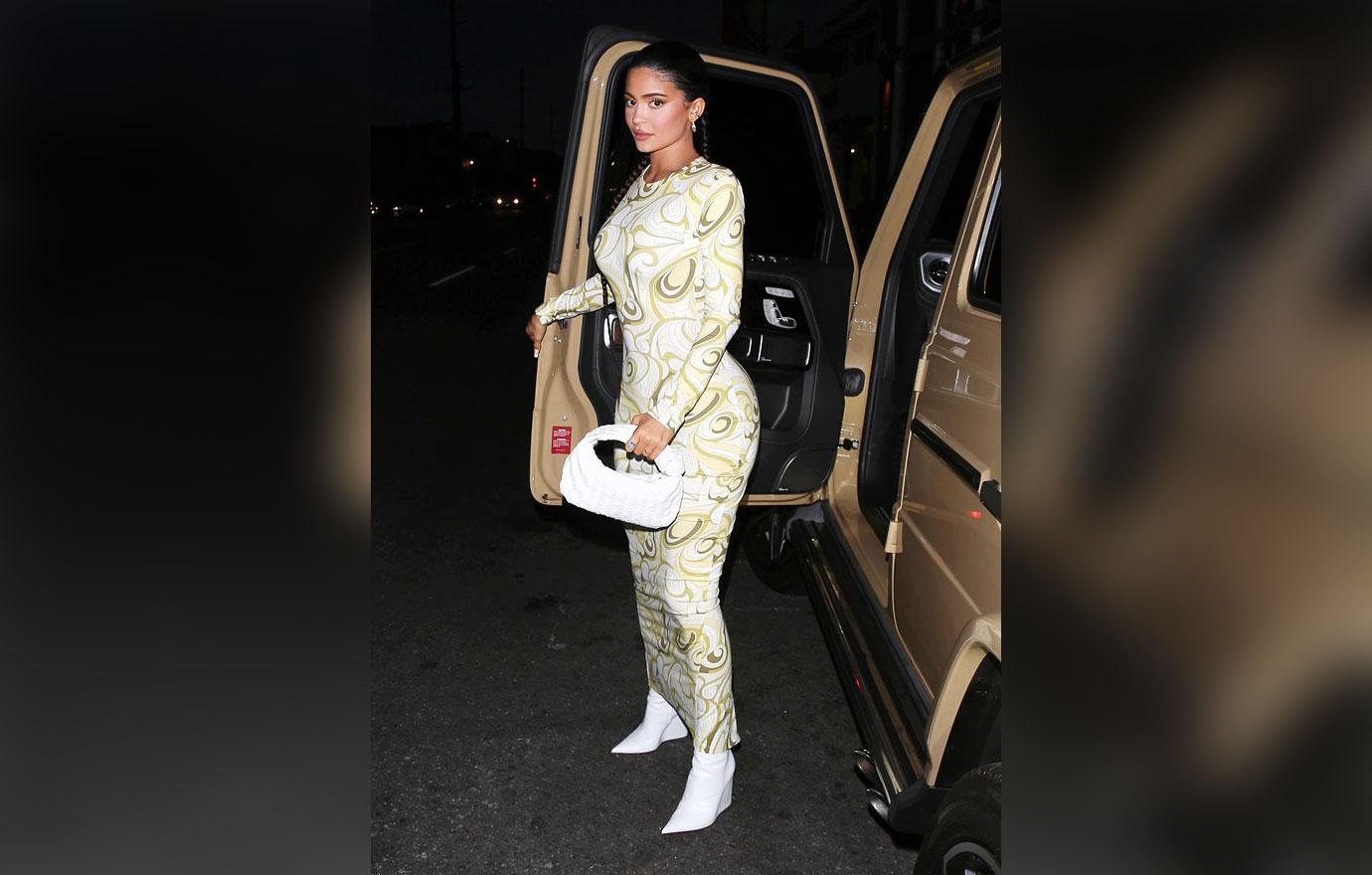 The day after her outing, the reality star posted a few Instagram shots of her dress, captioning the set of photos, "tinkerbell."

"I like to call her Tink 🧚🏼‍♂️," commented Kourtney, while pal Kadijah Haqq McCray declared, "In this second photo I see Stormi," referencing Kylie and Travis Scott's 3-year-old daughter.