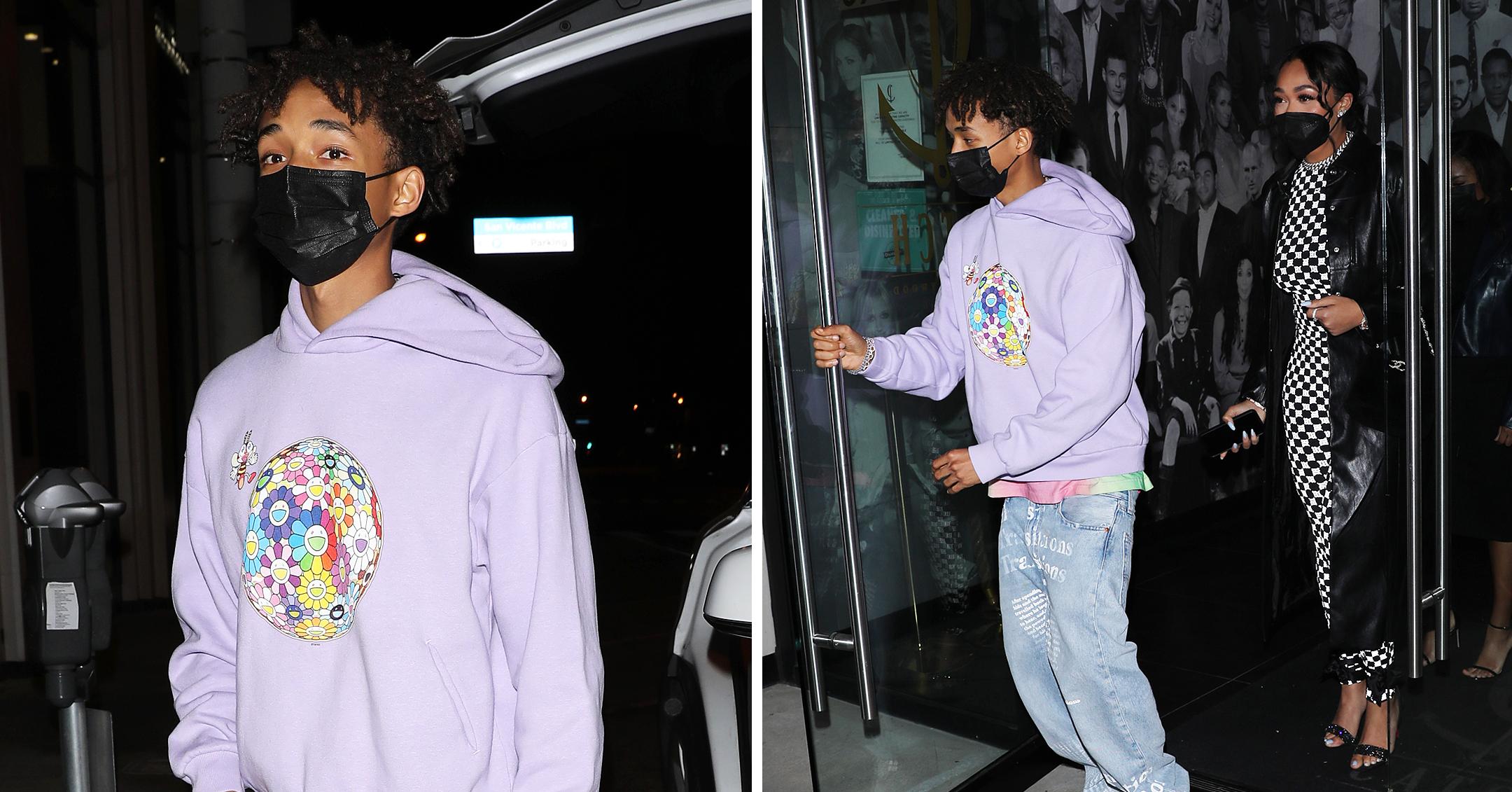 Model Jordyn Woods Turns Heads In Patterned Jumpsuit & Glitzy Heels While Out To Dinner With Jaden Smith — Pics
What would Kylie Jenner say?! On April 23, Jaden Smith grabbed dinner at Los Angeles' Catch with model Jordyn Woods.

The pairing turned heads, as the Karate Kid star is good friends with Jenner, who had a huge fallout with Woods after she confessed to kissing Tristan Thompson, who is dating the makeup mogul's sister Khloé Kardashian. However, it looks like Smith and Woods have maintained a friendship!
Article continues below advertisement
Keep scrolling to see photos from their night out.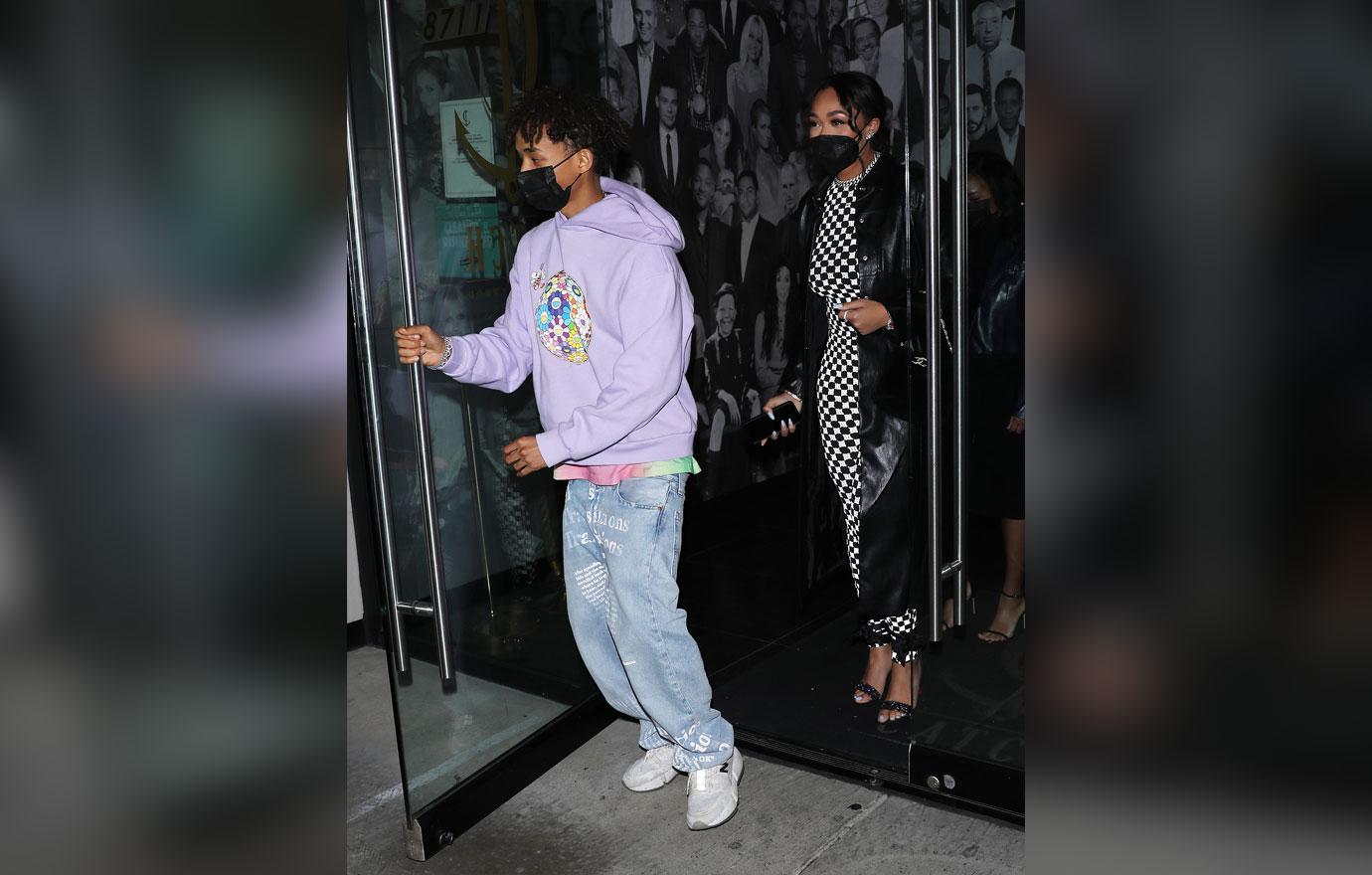 Though the actor is never afraid to push boundaries when it comes to fashion, he kept his look casual for dinner in a pair of light wash jeans, tie-dye tee and lavender sweatshirt. Smith also wore a pair of New Balance sneakers that he helped design himself!

The environmentalist teamed up with the brand to launch the sustainable Vision Racer, which is made with recycled polyester, spandex and "Spinnex material," which uses "surplus textile waste," GQ reported. The insole and heel carrier are constructed from recyclable materials as well.

While their dinner may have looked like a date to some, their relationship is strictly platonic, as Woods is dating NBA player Karl-Anthony Towns.
Article continues below advertisement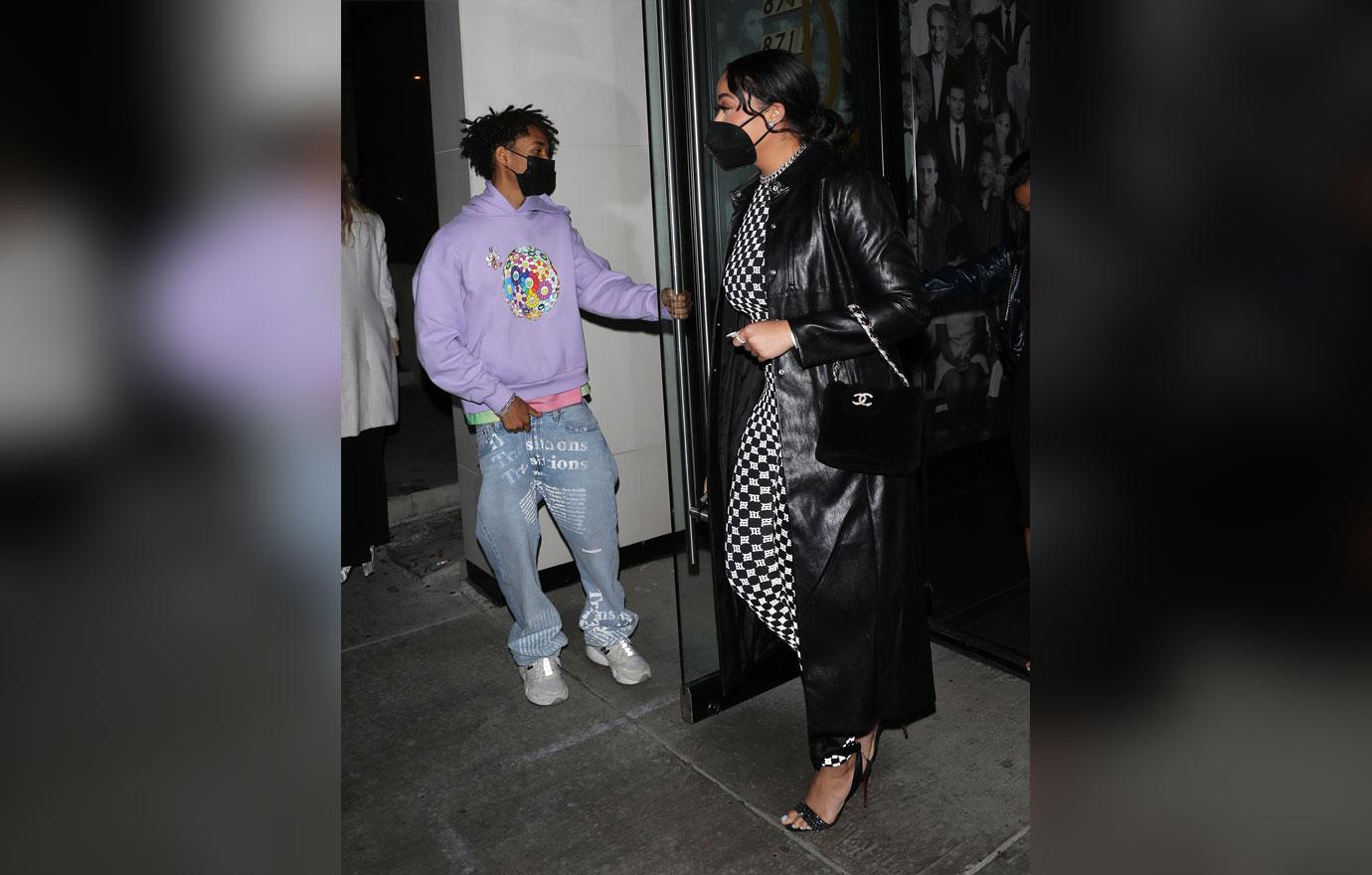 Will and Jada taught him well! Smith held open the door for the model, who put her Chanel bag on full display.

Woods was all dolled up in a long trench coat, stiletto heels and a white and black patterned jumpsuit.

Though she's faced online bullies in the past, she's learned to ignore the haters. "Growing up I had to learn how to be confident. I gained my confidence from realizing my individuality is my greatest gift," she shared. "God gave me this body for a reason. So I choose to own it. If I can change it, let's work on it. If I can't, that's it."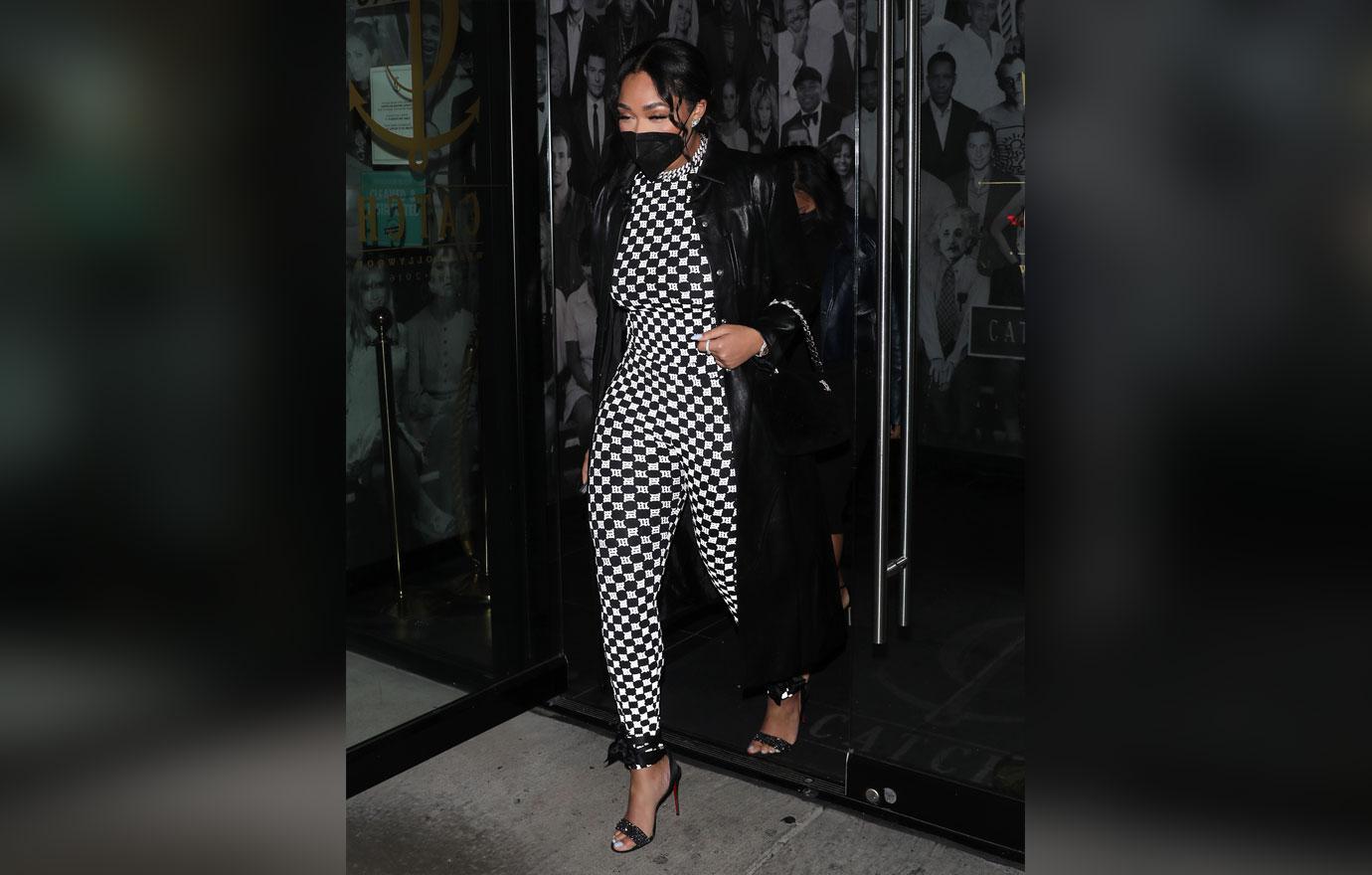 All eyes were on the star and her checkerboard outfit, which she showed off on Instagram, captioning her post, "outta this world."

She also shared a close-up of her heels, which revealed a rhinestone-encrusted toe strap and black ribbon ankle straps.
"Being a curvy girl and owning your body ... I can enjoy my body and post what I want and it doesn't matter," she explained. "But [people] feel like you're extra and doing more just because you're a naturally curvy person."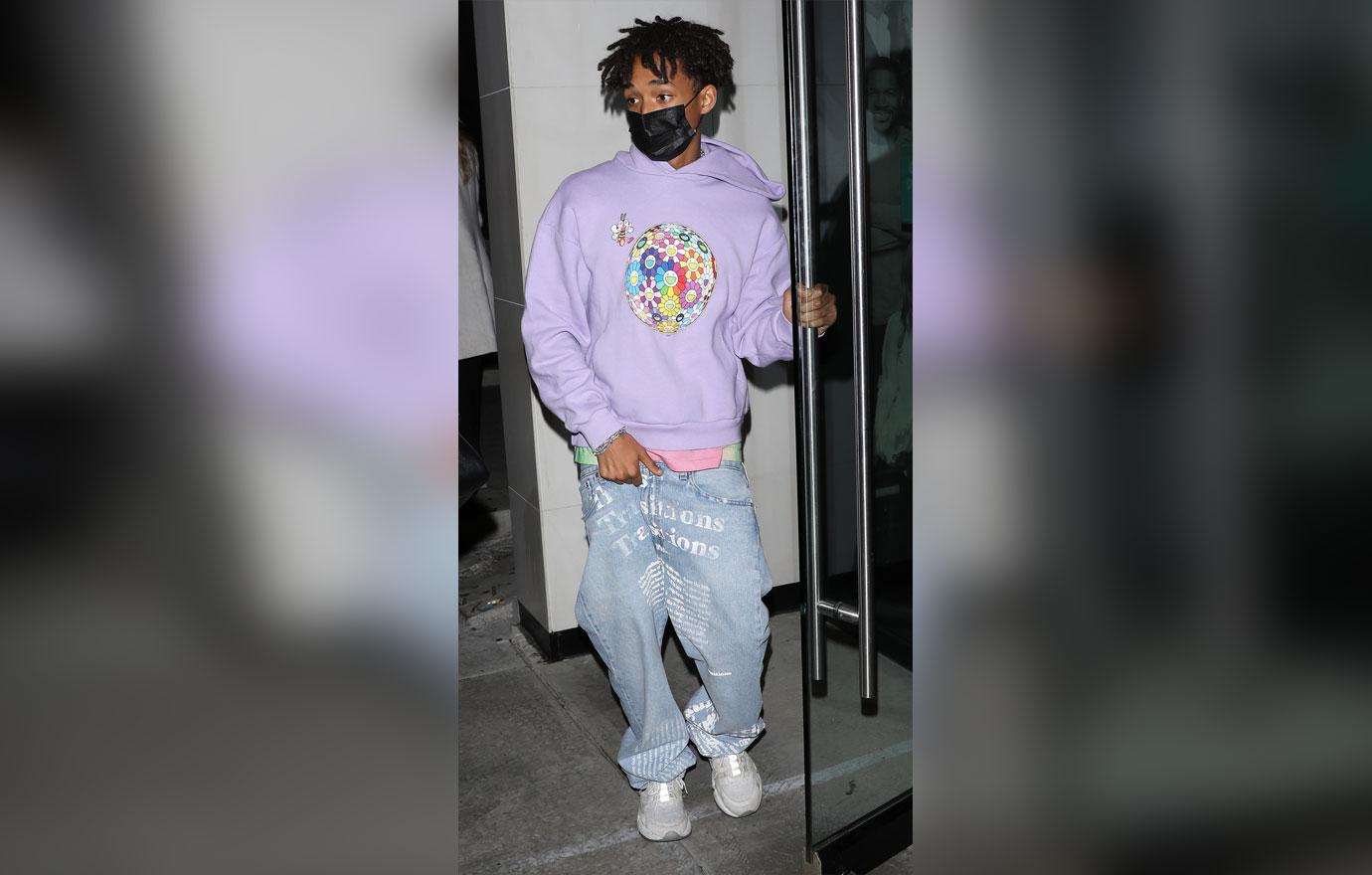 In 2016, Smith launched his own gender-neutral clothing line, MSFTSrep.

"It's pronounced 'misfits.' I took the 'I' out of 'misfits' because we're a team and there is no 'I' in team," he told Variety. "It's a place for the lost kids and everyone to go, and something for them to have."