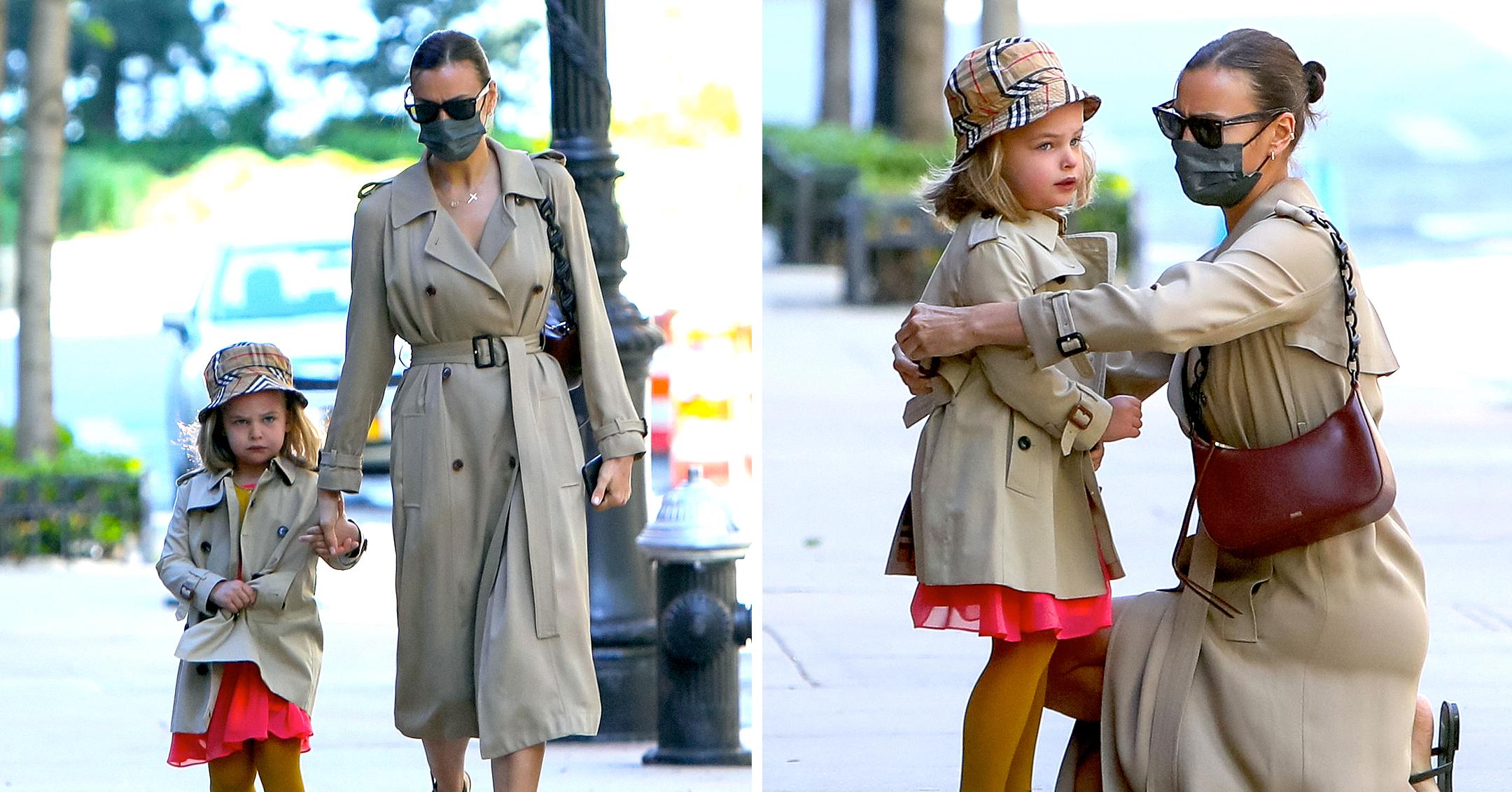 Irina Shayk & Daughter Lea Run Errands While Wearing Matching Coats In NYC — See Pics!
Mommy's little helper! Irina Shayk was spotted walking around with her daughter, Lea, in New York City on Wednesday, May 12 — and the pair looked adorable in their matching coats!
Article continues below advertisement
The duo looked like they had a busy day in the Big Apple.
Article continues below advertisement
Scroll through the gallery below to see more photos!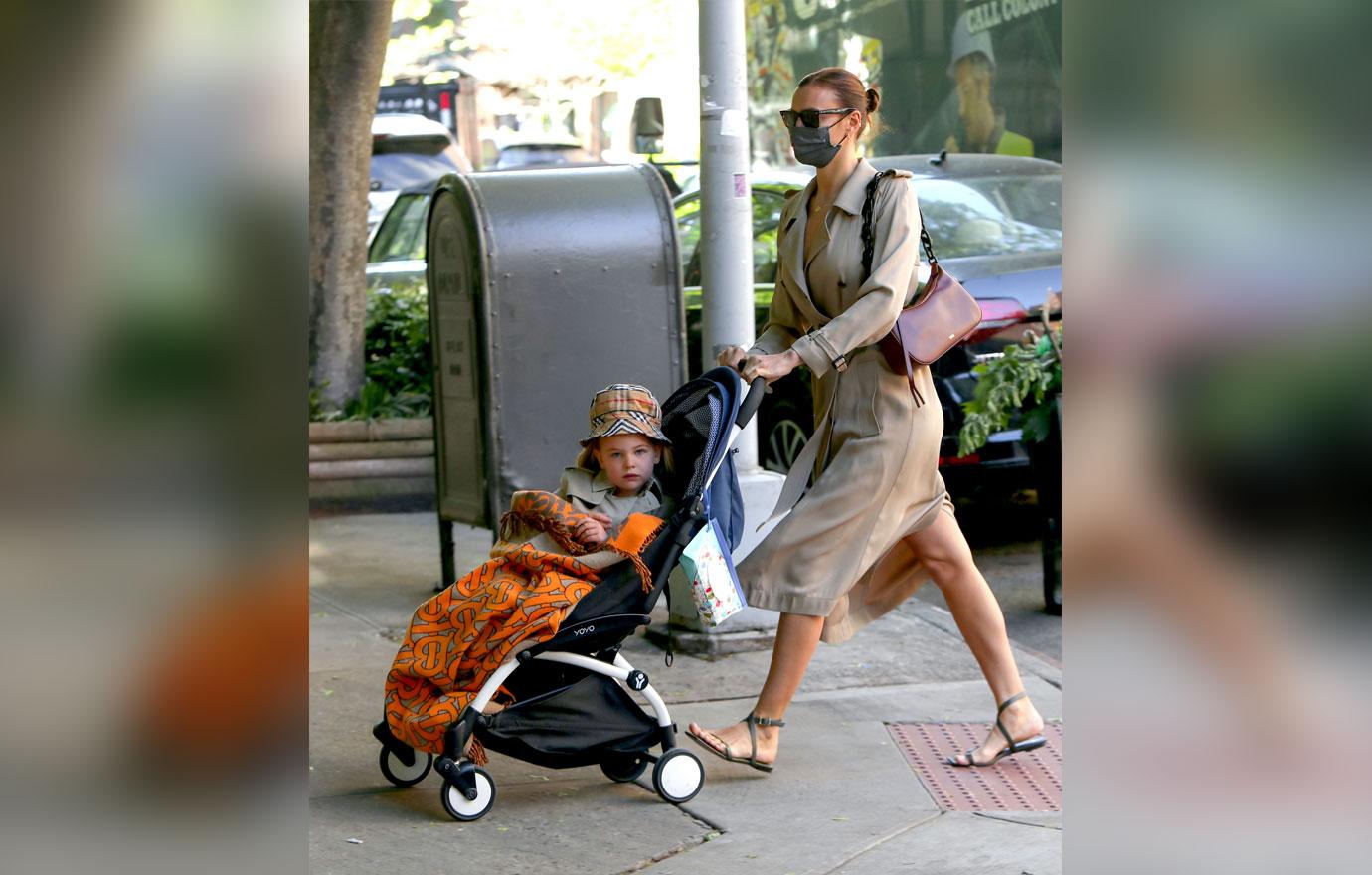 The model, who wore a long coat and flat sandals, took Lea out for a stroll. Meanwhile, the tot appeared to keep warm with an orange patterned blanket.
Article continues below advertisement
"Well, it's hard to find a balance between being a single mom and being a working woman and provider. Trust me, there are days I wake up and I'm like, 'Oh my god, I don't know what to do, I'm falling apart,'" Shayk, who shares her daughter with ex Bradley Cooper, revealed about her daughter having parents who are not together.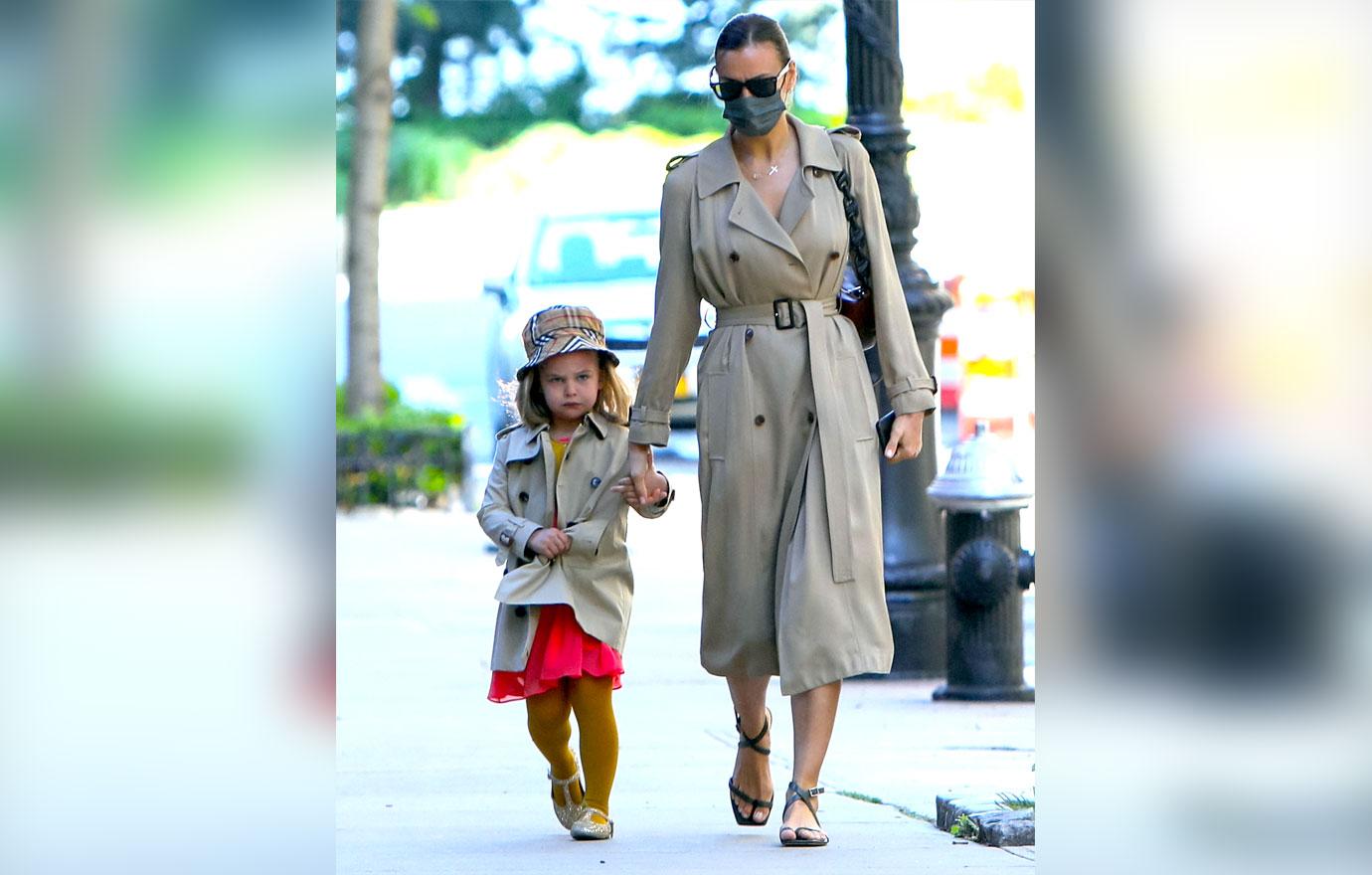 What's wrong, Lea? The toddler looked like she was in a bad mood as she was spotted holding hands with her mama.
Despite being a working mom, Shayk always makes times for her little girl.
"I always try not to stay away from my daughter for more than a week, but I also don't want to be this woman who's not truthful to herself, because I love my work and I was raised in a woman-run household. I want my daughter to know that momma has a job in her life because I want to raise a strong, powerful woman. Presents and food do not come out of the blue," she said.
Article continues below advertisement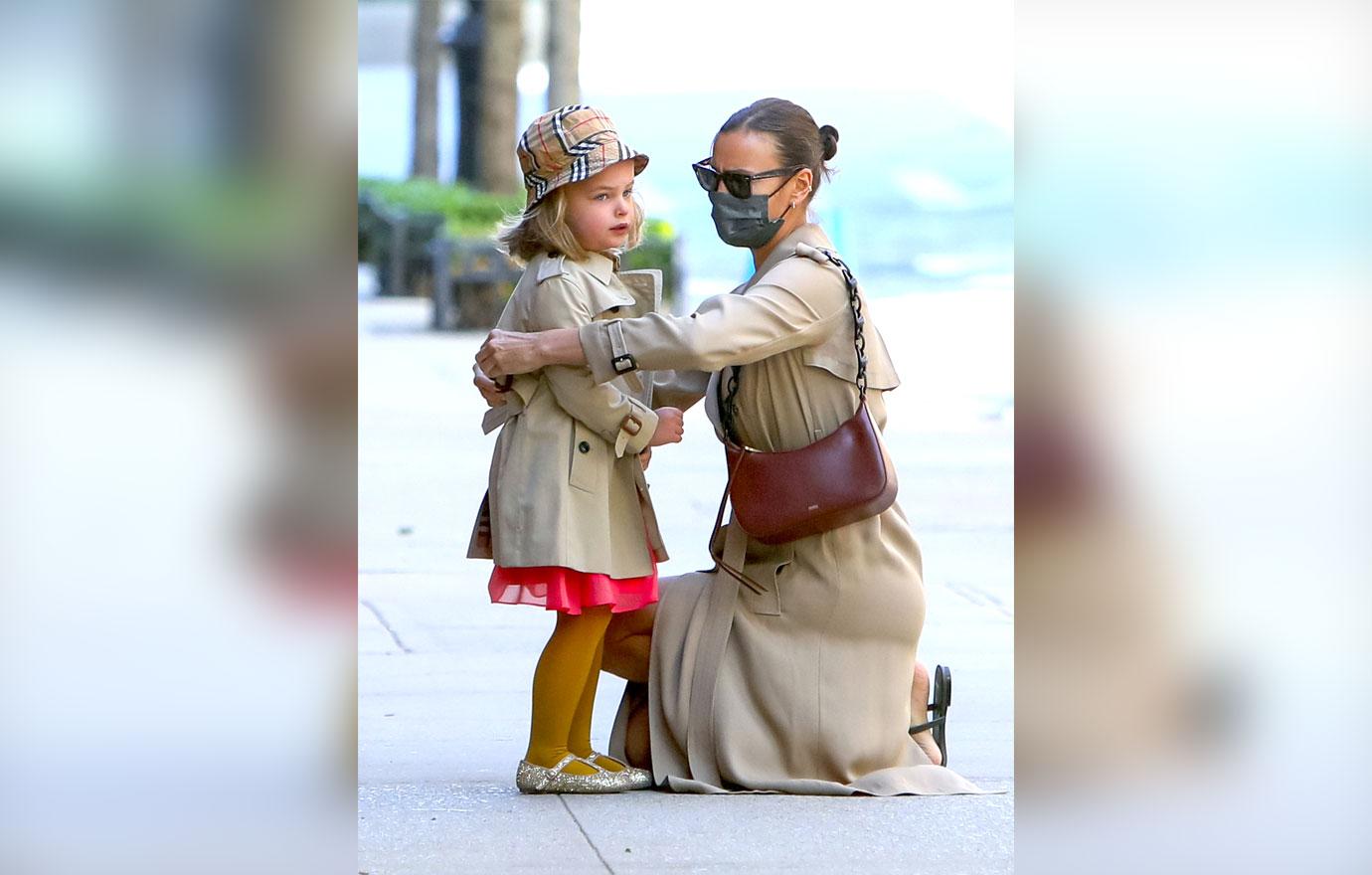 A little fashionista! Lea wore a plaid bucket hat with a pink skirt, yellow leggings and sparkly shoes. Will the tot follow in Shayk's footsteps? Only time will tell!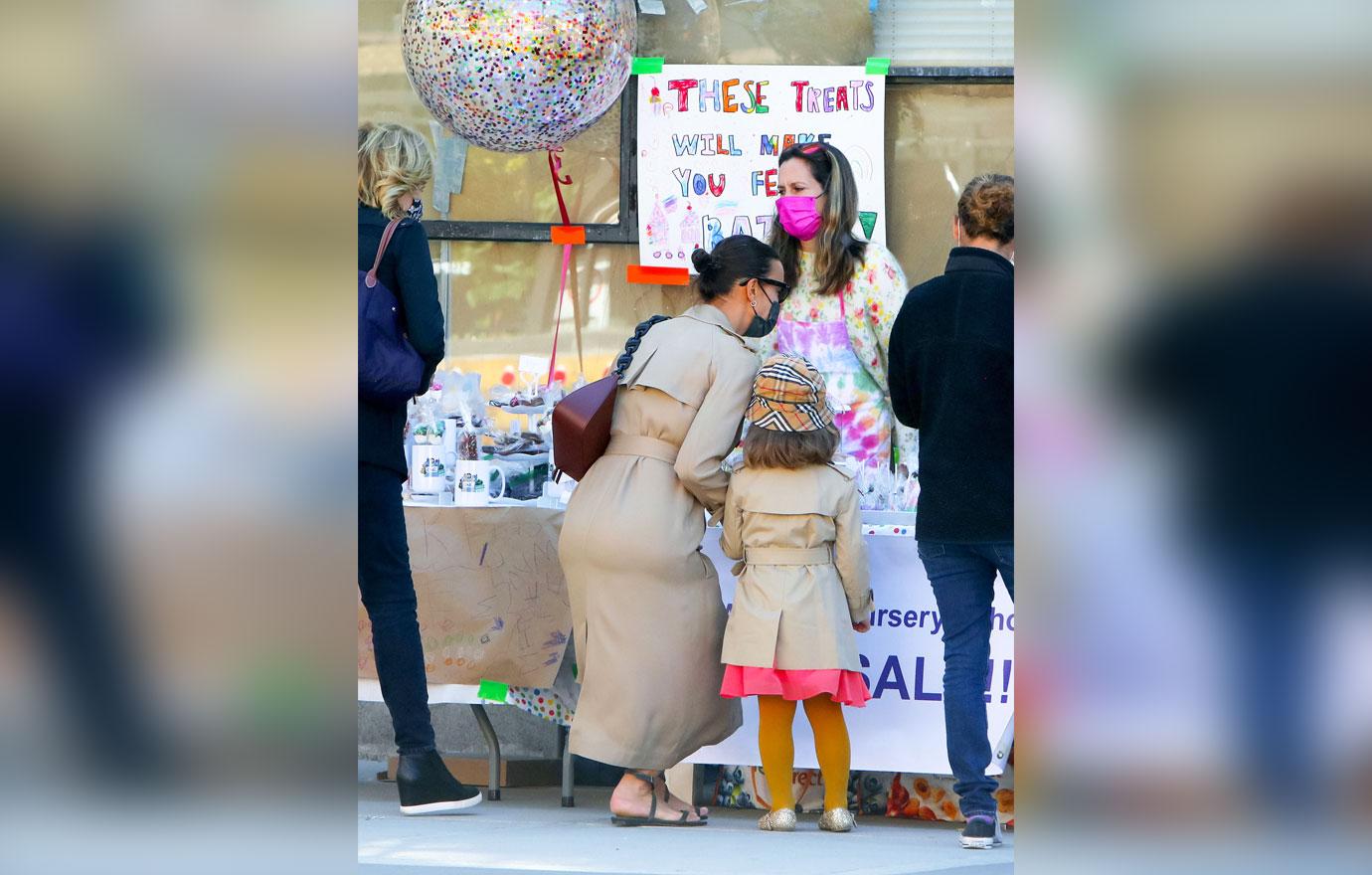 The mommy-daughter duo was seen looking at trinkets. We wonder what they bought!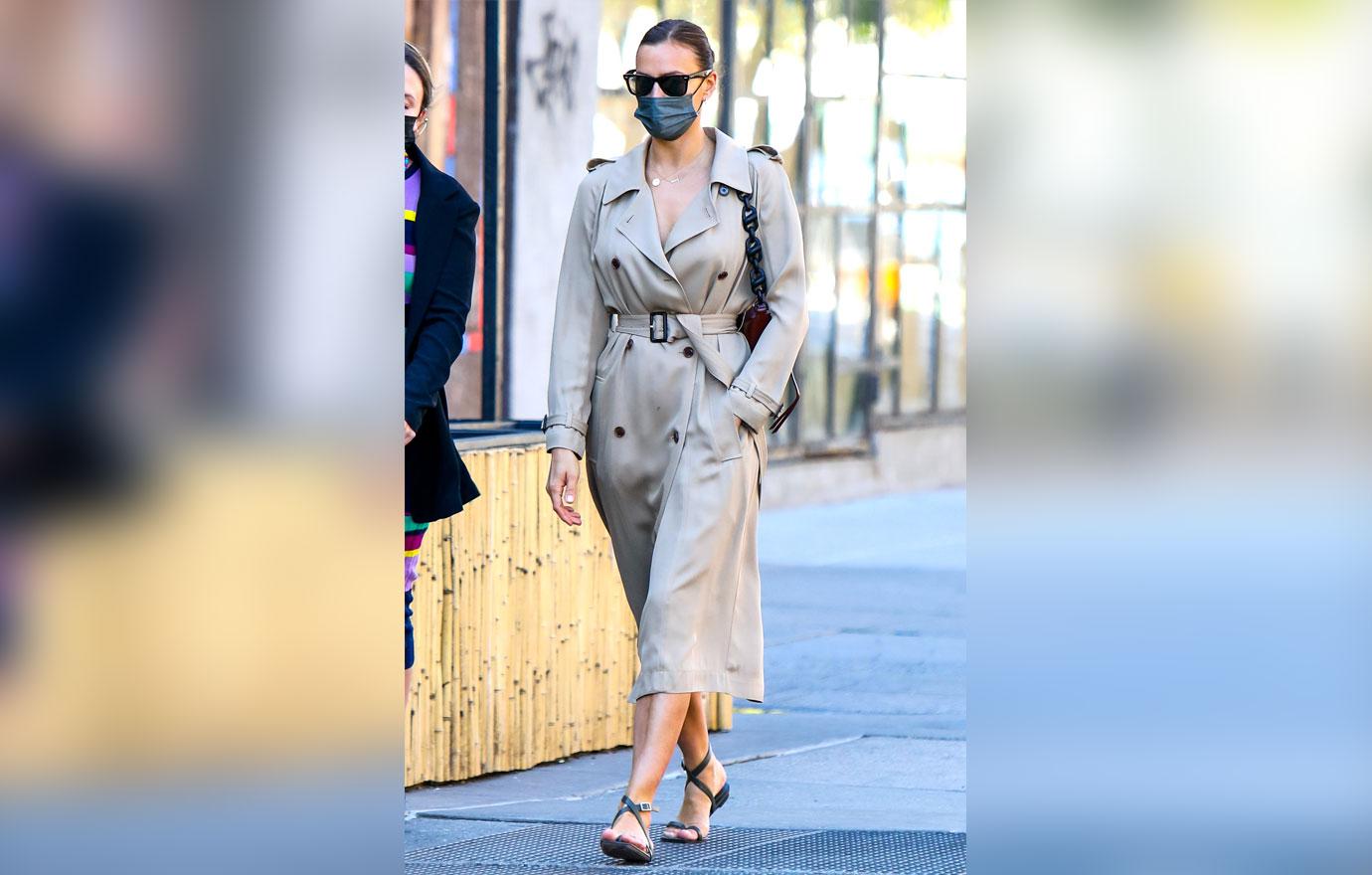 "I always promote natural beauty because I think we live in this perfect world where everyone wants to be perfect. But I'm not perfect. Sometimes I have a double chin. Perfection doesn't exist," she previously said about her natural look.