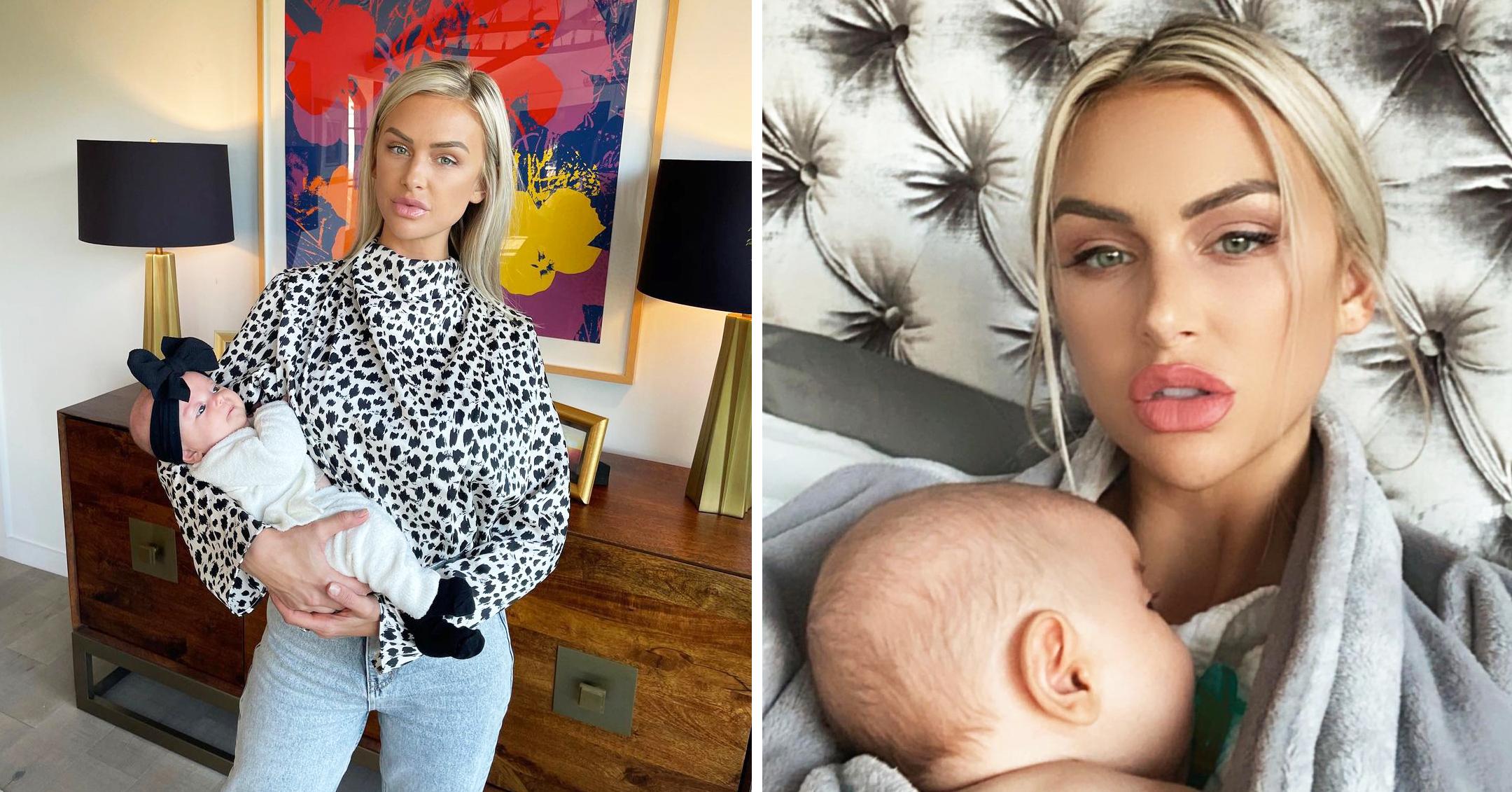 New Mom Lala Kent Says Caring For Her 2-Month-Old Daughter Is 'Even More Incredible' Than She Imagined
Reality star Lala Kent cannot keep quiet about the joys of motherhood!
"I think it's nothing like I thought it would be because it's even more incredible," she gushed to Entertainment Tonight of becoming a parent. "I've become a cheeseball, and I hate that and I love it at the same time. When Ocean was born, it was the best day of my entire life."
Article continues below advertisement
Equally in love with her 2-month-old daughter is fiancé Randall Emmett, who's already talking about having another child.
"I thought I was gonna have to fight so hard to get baby No. 2," she admitted during a recent Amazon Live chat. "Randall, two days ago, was like, 'I think I'm ready to start trying again.'"
However, the producer is moving a bit too fast for the Vanderpump Rules star.
"I was like, 'I'm still trying to get my bounce-back bod on!'" she said of shooting him down. "I am not about to get pregnant again!"
Article continues below advertisement
Kent noted that she's open to start trying again when their little girl turns one. In the meantime, the blonde babe is enjoying every minute with Ocean.
"I'm strong in a way that I really didn't think that I was," she confessed. "I used to see moms and be like, 'Oh, that's so cute. They're a mom...' and now I have a different respect for them."
Article continues below advertisement
"I can't believe that I embody the things that moms are supposed to," she added. "You just kind of sink into it. And I didn't think that I had that in me."

She did have some parenting experience prior to her pregnancy since Emmett has two daughters from a previous marriage — but that experience is "so different."
Article continues below advertisement
"Even being a stepmom, nothing could have prepared me for this level of obsession and love and just motherly instinct," gushed Kent.
She revealed that seeing her other half with her own child was also unlike anything she's witnessed.
"I've seen him be a dad to his two girls, but nothing compares to you watching someone who's a great dad, like Randall, be a great dad to your baby," she explained.
And for fans who are wondering, little Ocean will definitely make a cameo on the upcoming season of Vanderpump Rules. "I'm excited about all of it!" she declared of filming again. "I'm excited to show off my baby and just interact with people."