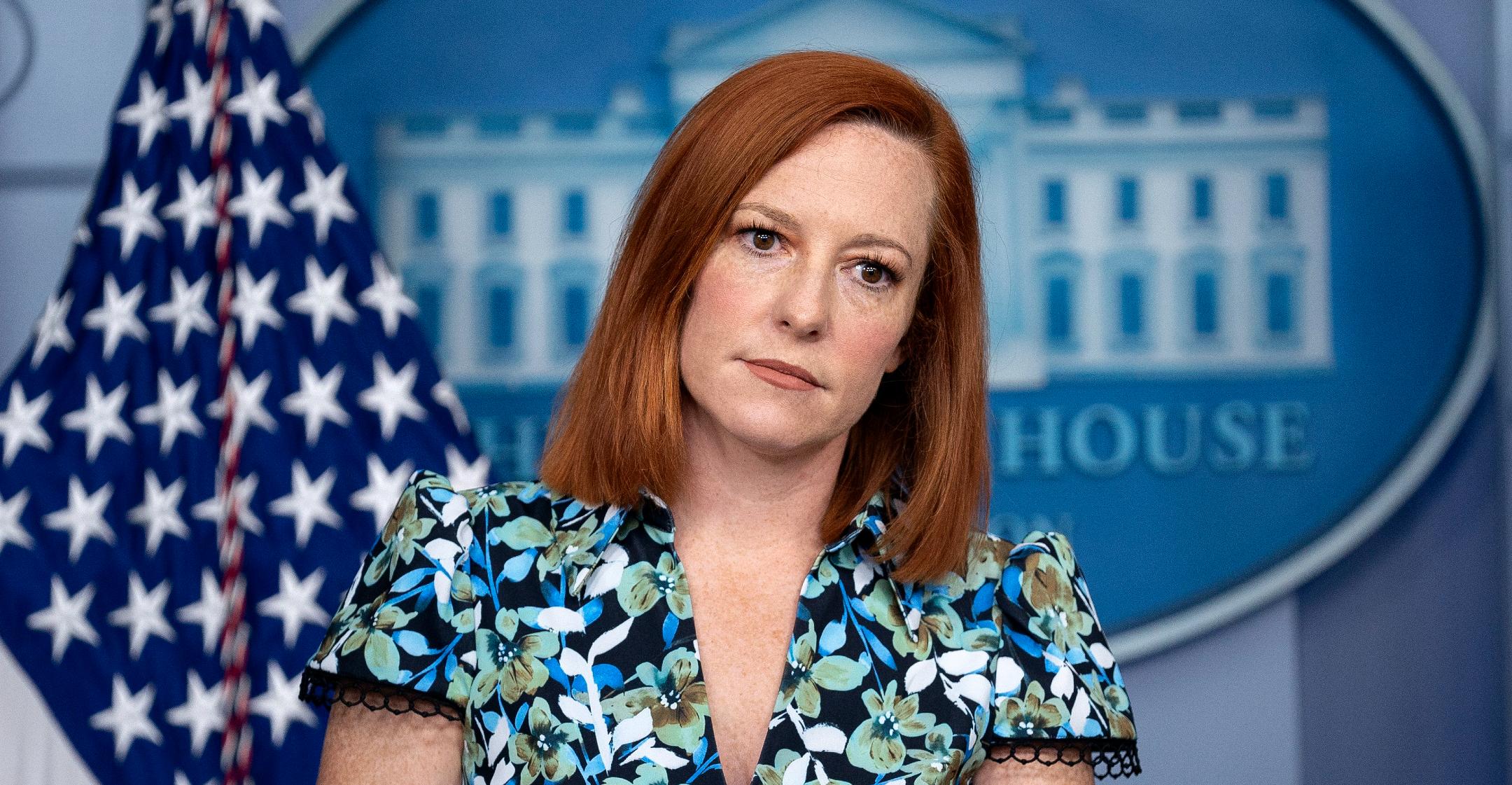 White House Press Secretary Jen Psaki Admits Being A Working Mother Is 'Hard' But She Is Grateful For The 'Opportunity To Serve In One Of The Best Jobs There Is'
When schools closed and daycares shut down due to COVID-19, parents were negatively impacted. Many mothers and fathers had to quit their jobs in order to care for their children. Unfortunately, according to the Center for American Progress, "most of the decline in labor force participation is among mothers, as the nation experiences the worst recession for women in decades." Most folks would agree that a helpful solution for keeping mothers in the workforce is affordable childcare.
Article continues below advertisement
White House Press Secretary Jen Psaki empathizes with the plight of working mothers because she is one herself — she has two children under six.
In an interview with PopSugar, she tells working moms, "I see you; we see you. This is a challenge the president is focused on, and there's more we're going to have to do, moving forward, to dig back out of the hole of the number of working women who dropped out of the workforce, to regain some of the back steps we took."
Article continues below advertisement
When Psaki says the President is focusing on the challenge working mothers face, she is referring to the provisions of President Biden's American Families Plan, which will allocate $1.8 trillion federal dollars to childcare, education and paid family leave. Psaki understands that most employers do not have any special provisions for working mothers.
She also knows her position as a working mother in the White House is a good one — according to PopSugar, when Biden interviewed Psaki for the job, he told her if she ever needed to take time off to do something for her children, she ought to do it without feeling a need to explain herself.
Article continues below advertisement
Not only does Psaki's employer support her role as a caregiver, she also works with an all-female communications team. Six of the seven women on the team are mothers of young children. "On our team, we all feel like we not only have a seat at the table, but we can integrate our own personal experience on the policy discussions that's hugely valuable," she shares.
Article continues below advertisement
When Psaki was first offered the job as White House Press Secretary, she hesitated. Like so many other parents, the weight of childcare was on her and her husband's shoulders alone during the pandemic. She knew that working at the White House would require a sacrifice from her family, so she told the President she would have to speak with her husband before taking the job. Then, she and her family made the decision together.
Psaki doesn't sugarcoat how difficult it is to juggle work and motherhood either, as she acknowledges that she doesn't have time for hobbies. She explains that her children join her in the bathroom in the morning while she's taking a shower so they can be near her. "By the time they go to bed, I have to get back and answer emails and do more work. And then I go to sleep," she says of her routine.
Article continues below advertisement
She also confesses that there is no such thing as "having it all." She is grateful, however, to be working in a White House that supports her role as a mother.
"And that some days you have to not be so hard on yourself, because you're doing the best you can. And that is easier said than done," she reveals. "But that there's also no right time for anything. Is it hard to be in this job with two preschoolers? Yes, it is hard. But I also have had the opportunity to serve in one of the best jobs there is, in government. And to do that at a time when my kids are ... their challenges are not as complicated as they will be in a few years. So I have to look at it from the bright side, too. And I am hugely fortunate in many, many ways."
Psaki's experiences as a working mother — "I see you; we see you"— rings true. Mothers everywhere can feel heartened knowing they have a sympathetic advocate in the White House.