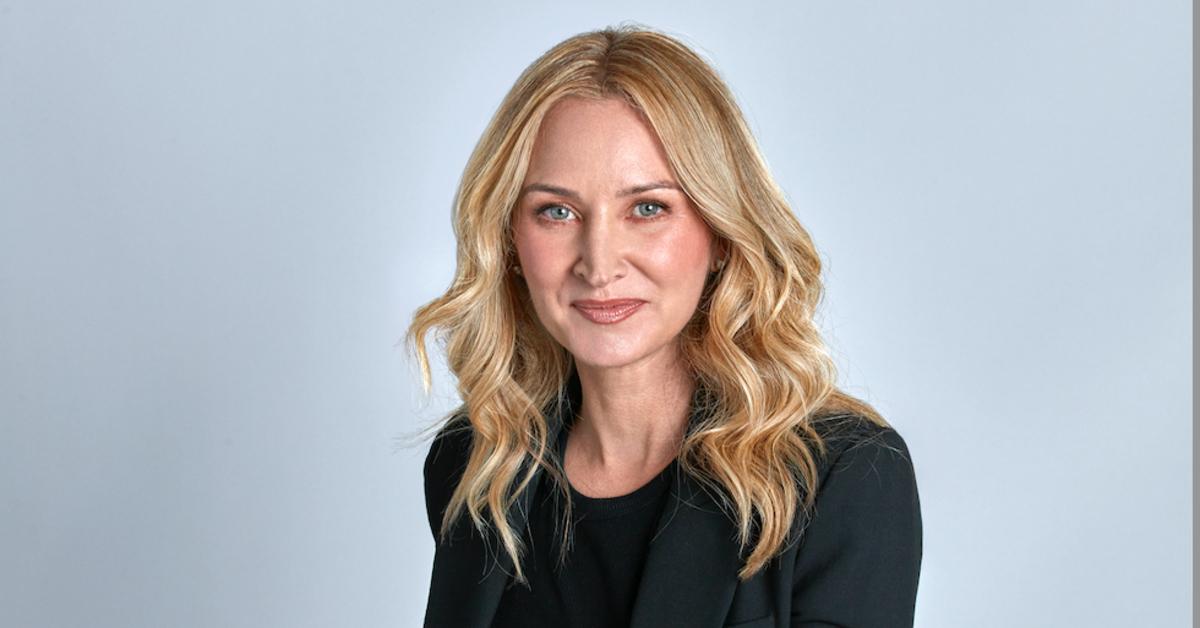 Exclusive: Co-Founder Of NuFACE Tera Peterson Is Helping Others Gain 'Confidence' With The Company's Beauty Tools: It's 'Really Powerful To Me'
Carol Cole began her career as an esthetician at the Golden Door Spa in Southern California, but her daughter Tera Peterson had no interest in following in her mother's footsteps at the time.
Article continues below advertisement
"You would think I would have been really intrigued by it, but I always wanted to go into business – that was something that I always wanted to do," Peterson exclusively tells Morning Honey. "I always wanted to go to college, I wanted to get a business degree, I wanted to work in a high rise, I wanted to wear a suit every day – that was my vision in my head. And of course, I did that right out of college, and I hated every second of it."
After years of working with skin, Cole had an idea to put out a product that was missing in the market, so she and Peterson created NuFACE out of their family garage.
The purpose of the device — which is the world's first at-home microcurrent tool — is to rejuvenate your face and neck by toning, lifting and reducing wrinkles.
Article continues below advertisement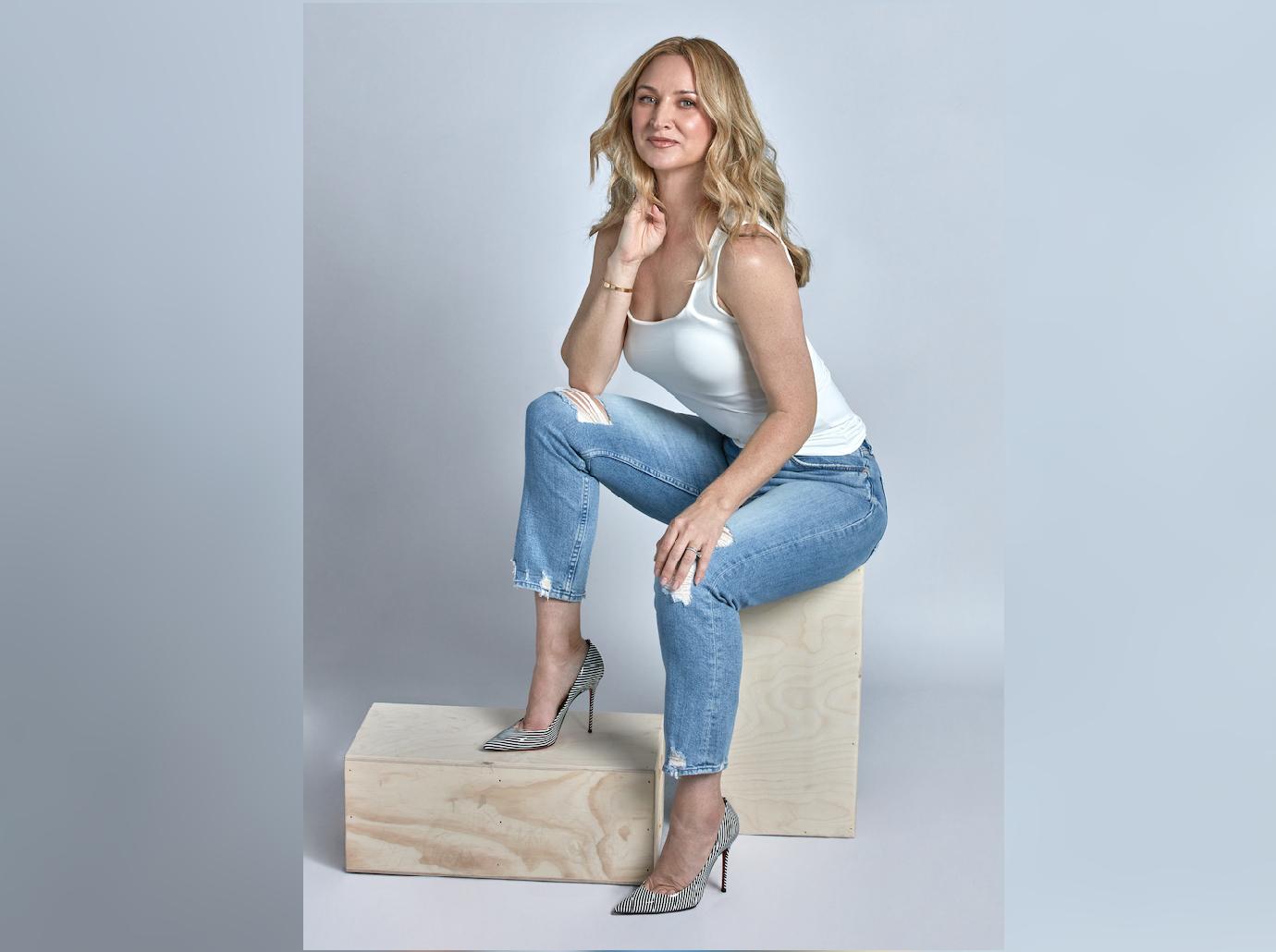 From there, Cole and Peterson's business grew.
Article continues below advertisement
"It's interesting kind of that passion for business has just evolved to NuFACE, so it's really merging the two things that I absolutely love the most," the blonde beauty explains.
As for how the product works, Peterson explains: "So, microcurrent is a low-level current that goes in and stimulates the facial muscles so sometimes we don't realize that on our face there are muscles, and the skin and the muscles on the face are connected. It's the only place on the entire body where the skin and the muscles are connected, so if the muscles are saggy and weakening, then it's going to draw down the skin. So, what microcurrent does, it stimulates those muscles to lift, so naturally it's taking up and bringing up the skin, popping the cheekbones, contouring the jawline, lifting the eyebrows so the eyes are wider, more open. It reduces lines and wrinkles because it increases circulation, and so truly it's the only technology available that actually stimulates the muscles, and so we always say NuFACE is fitness for your face."
Article continues below advertisement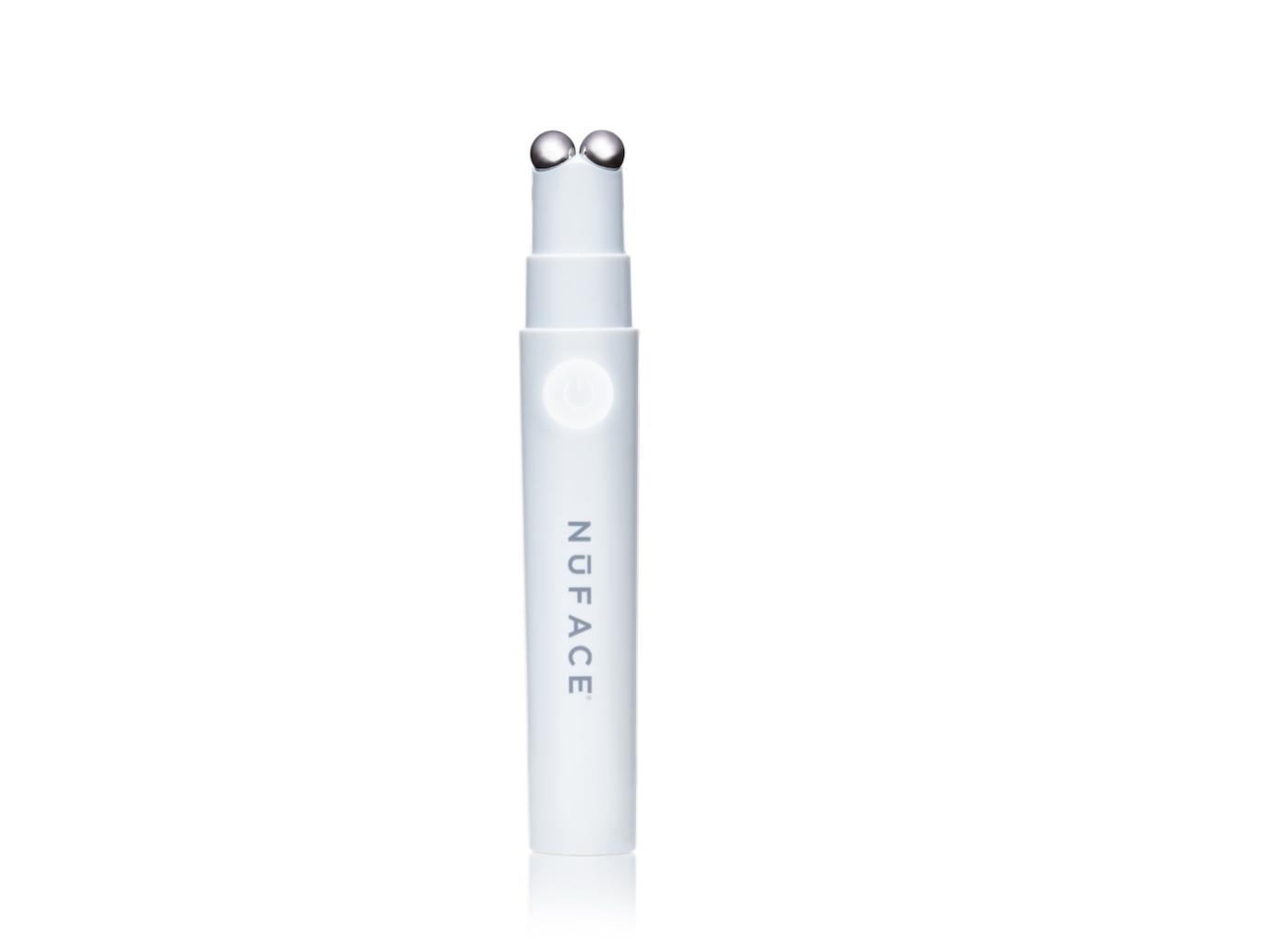 "I have to exercise my face in a good healthy way to lift and tone my facial muscles, so we believe that every client no matter in your 20s or in your 80s can benefit from microcurrent and not only is it great for all skin types, all faces, all ages, but it also gives an instant result, so you don't have to wait 30, 60, 90 days to get the results of microcurrent," she adds. "You literally can lift half your face and see that instant pop of a cheek bone contour of the jaw line, lift up of the eyebrow and that is where our clients get super excited."
Article continues below advertisement
Now, NuFACE has "a number of different devices," Peterson shares. The smallest one is called NuFACE FIX, which "instantly reduces fine lines and wrinkles around the eye area, the labia folds and the forehead lines," while the mini device "contours the muscles of your face, on the neck, the cheek, the forehand."
"Our biggest device is the NuBODY, which is taking all of that microcurrent down to the body, so that no matter if you're a new mama, that is going to tighten the skin on the belly or the arms or the legs or the booty – wherever you need, kind of smoothing of wrinkles, the NuBODY is a great at home solution," she adds.
Article continues below advertisement
Peterson and Cole realized NuFACE was essential in today's world. "We saw that as our clients were getting older, they needed more frequent microcurrent treatments again. It's just like exercise – as we get older, we need to exercise more often," she says. "So, it was really for our clients, but then our clients started telling their friends and then their friends, and it became this word of mouth thing."
Some of the people included on Peterson and Cole's roster are A-listers such as Kim Kardashian, Molly Sims, Bella Hadid, Kate Hudson and more.
Article continues below advertisement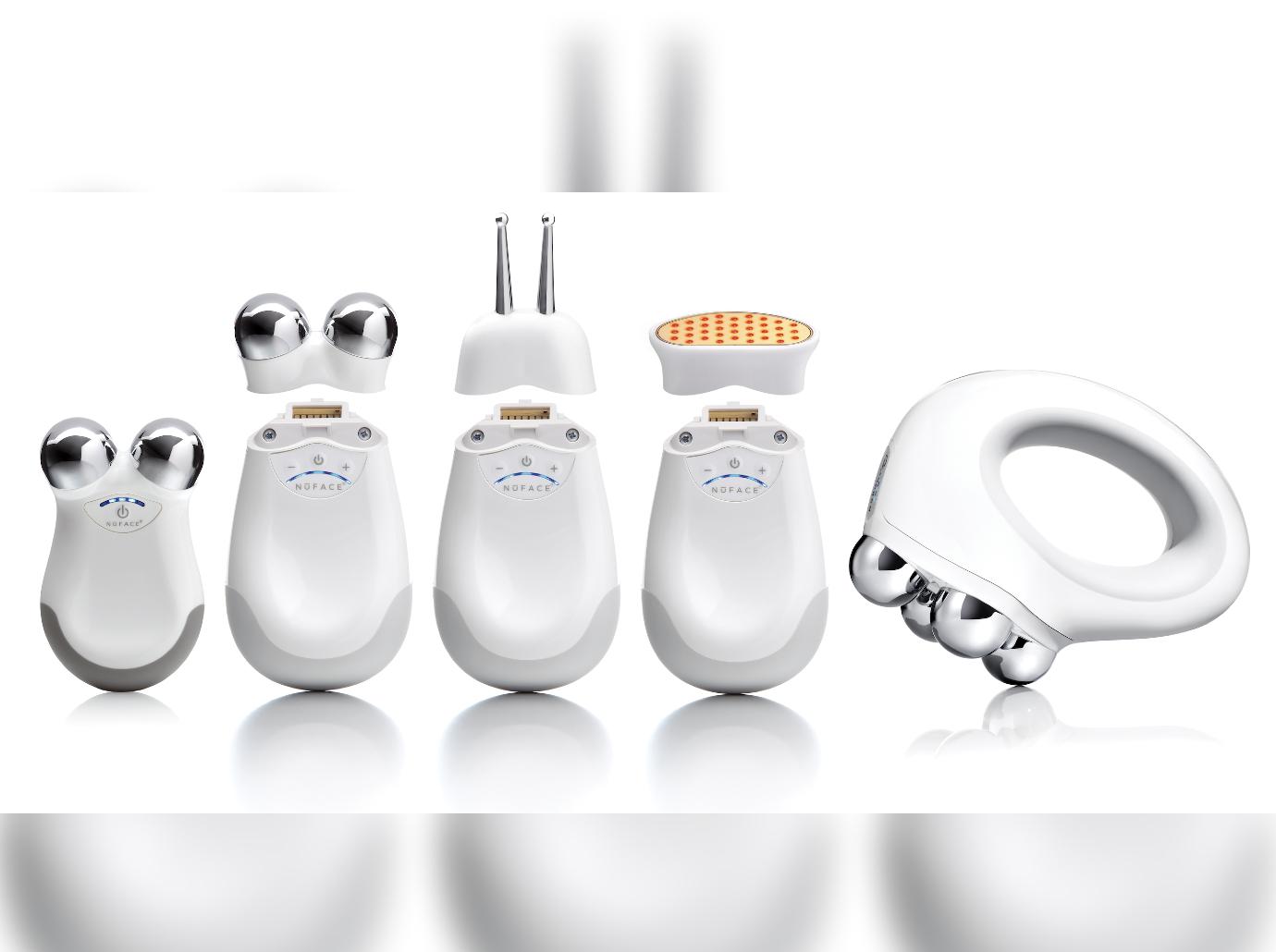 "When Bella Hadid posted about NuFACE, that of course was a pinch-me moment, same with Kim Kardashian," she gushes. "It's very, very exciting, and our celebrities have been coming to us for so many years. Even back in the day when my mom was working at the Golden Door, so it's always been a part of the business but truly the goal of NuFACE is to get microcurrent in the hands of every client because we believe so passionately about the science and what it can provide for our clients."
Article continues below advertisement
Though Peterson and Cole had to pivot their business model during the pandemic — they used to make house calls but soon leaned on Zoom more — their business is still thriving.
"I do lives a couple of days a week, and it's always so fun because I hear directly from clients – they ask questions and they DM me and they keep in contact throughout their progression and experience with NuFACE, so that is super, super fun," she raves. "So that always will be part of our business plan of really educating our clients – not only on NuFACE but how they can get the most out of their devices, and clients love it."
Article continues below advertisement
Ultimately, Peterson's goal is to empower women to feel their best selves.
"I know it sounds cliché, but it really does give you this confidence," she admits. "When you feel like you look really good, no matter if you put on a killer dress or heels — whatever you put on to make you feel good, it truly changes your outlook on how you respond to people or just the energy you give off, and so that is really, really powerful to me. It's so exciting because clients that maybe don't have access to the best treatments in the world, they are feeling so amazing about how they look and how they feel or their husband has noticed and it gives them the confidence – especially during the pandemic."
Article continues below advertisement
An added bonus is that Peterson gets to collaborate with her mom and sister every day. "So, I say we're kind of a trifecta – so it's my mom, my sister and I, and we all come from different backgrounds. My mom, of course, with working with microcurrent for almost 40 years. She still sees clients to this day, my sister is in operations, and I am more the sales/marketing background. So lucky for me, my mom and my sister really gave me the keys to create whatever I wanted out of NuFACE, and so they trust the decisions that I make, and so it's been fun doing lives with my mom, so she will come over and we will do lives together or we will do interviews together. [Cole] was truly a pioneer, so it's always fun to work with her."
Peterson is also hopeful that her daughter will want to join in on the fun, too. "I even joke with my daughter she is going to be the CEO of NuFACE one day because she is definitely a spitfire, but she was giving me a facial last night and she is four and a half," she quips. "It would be an absolute dream [to work with my daughter]."
Article continues below advertisement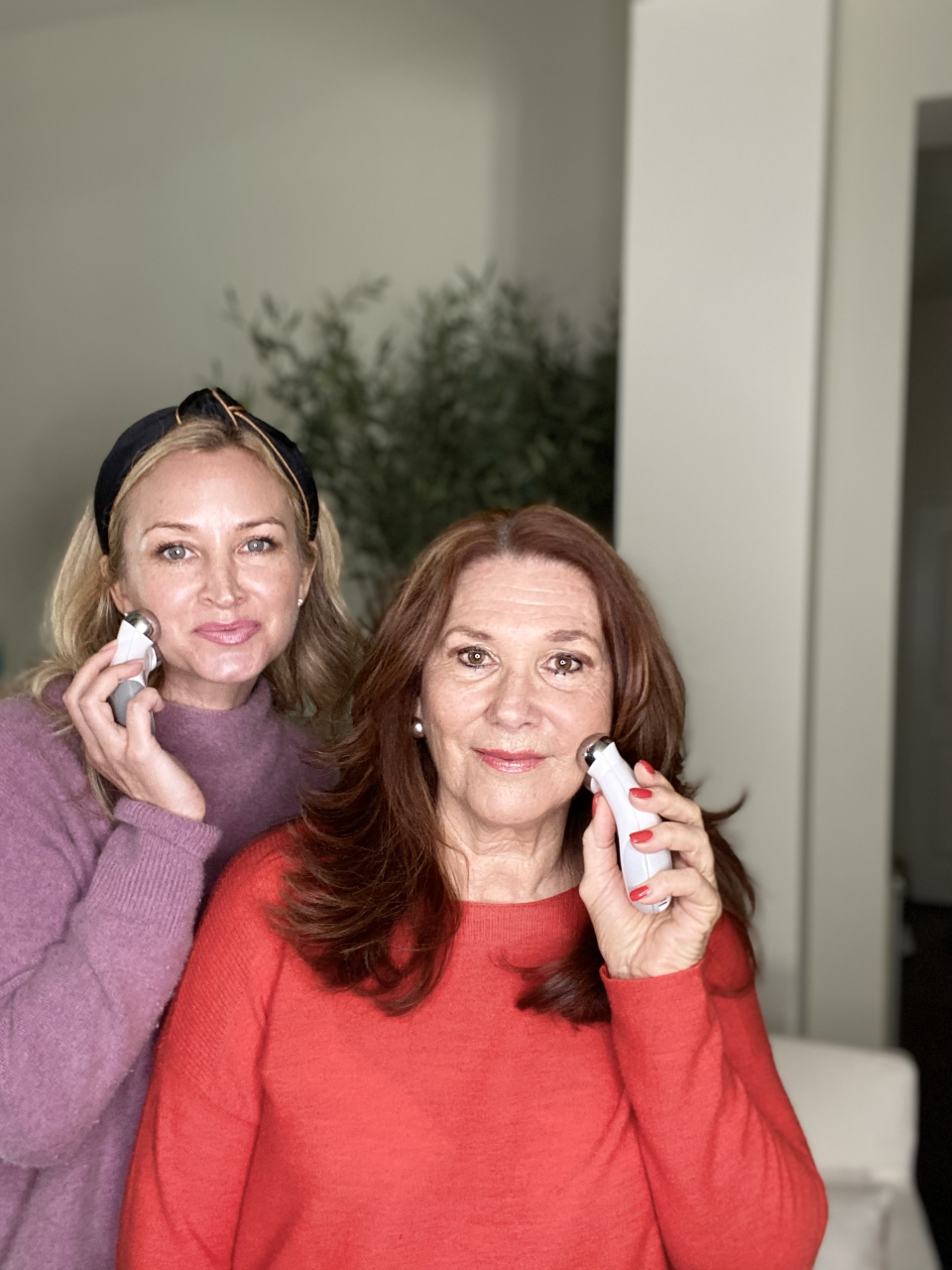 Although the family is taking on the beauty industry by storm, Peterson declares that they "haven't even scratched the surface because we have so much more to do. We are just beginning."
Article continues below advertisement
"Just wait, 2022 is going to be a huge year for NuFACE. I am so excited," she exclaims.